Personally I'm someone who values inflight Wi-Fi significantly more than inflight entertainment. I like to get work done and stay connected when I travel, and if I do want to be entertained, I'll usually bring my preferred shows on an iPad.
However, I realize most people aren't like me, and inflight entertainment remains an integral part of the onboard experience. Well, one US airline is taking their onboard entertainment to the next level, as Delta will be the first US airline to offer all in-flight entertainment for free as of July 1, 2016.

Prepare to be entertained on Delta flights – free of charge. Delta Studio, the airline's industry-leading suite of onboard entertainment, will be free for all customers on two-class aircraft by July 1. This includes nearly 90 percent of Delta's fleet.

Customers on nearly all domestic and international flights will feel at home in the air with access to free entertainment through Delta Studio. Delta operates the world's largest in-flight entertainment-equipped fleet, with more than 1,000 aircraft offering Delta Studio via streaming through laptops, mobile devices and tablets, in addition to nearly 400 aircraft equipped with seat-back entertainment systems.

Delta Studio offers up to 300 movies, 750 TV shows, 100 foreign film titles, 2,400 songs, 18 channels of live satellite TV on select aircraft and a selection of games on aircraft with seat-back entertainment systems.
Previously only a portion of the entertainment selection was free, while much of the premium content had to be purchased.
As much as I sometimes rag on Delta SkyMiles (though comparatively they're getting better, in my opinion), there's no denying what an impressive onboard product they have, especially in relation to their US peers. They're the only US airline to offer on-demand entertainment at every seat on longhaul international flights, and they operate the world's largest Wi-Fi equipped fleet.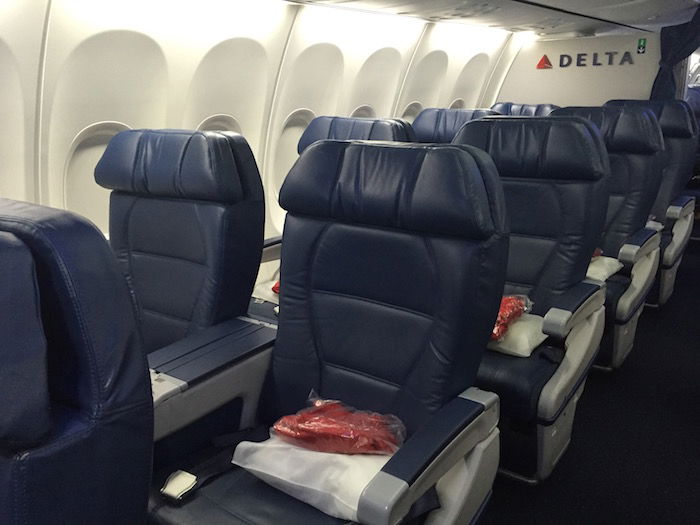 Furthermore, Delta proactively made this change. This wasn't a result of competitors doing the same, but rather they're trying to offer a great onboard product. Kudos to Delta for that. Like I said, as much as I sometimes rag on SkyMiles, the airline as such consistently impresses me.
Well done, Delta!