A couple of days ago Qatar Airways launched flights between Doha and Atlanta, a route which they started to "rub salt in the wound of Delta," according to the airline's CEO. To create even more of a scene when they arrived, Qatar Airways decided to operate an A380 for the inaugural flight, which is the world's largest plane.
There was only one problem. Qatar Airways didn't go through the proper process to get that approved by Atlanta Airport, which is required given that the airport has only one A380 gate. As a result, the whale of a plane had to deplane and board from a remote stand, meaning passengers had to walk down air stairs and take buses to get to the terminal.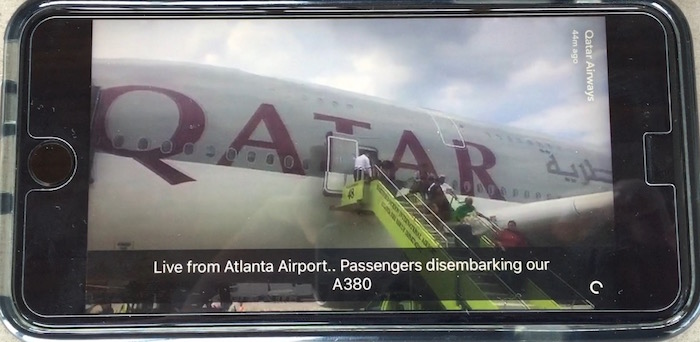 The airport's single A380 gate was occupied by a Delta plane, which is sort of hilarious, when you consider the huge rivalry between the two airlines.
While I covered the situation in great detail on the day of the inaugural flight, it looks like the spat between Qatar, Delta, and Atlanta Airport isn't over yet.
Here's what Qatar's CEO says about the Atlanta gate scandal
Qatar Airways' CEO, who is one of the most outspoken and prolific people in the airline industry, had some choice words for Delta and Atlanta Airport today. Per Bloomberg:
"This is an absolute violation of the air-services agreement," Al Baker said Friday while attending the International Air Transport Association's annual meeting in Dublin. "Old and frail people had to walk up very large steps to get into the terminal. We had check-in issues, we had obstruction in loading handicapped passengers."

Suppliers also failed to cooperate with Qatar Airways, Al Baker said, forcing the airline to get help from another company to obtain ground handling equipment.

The conduct of the airport and Delta will be taken up "very seriously" by the Qatar government, he said.
It's ironic that he's mentioning "old and frail people" having to walk up "very large steps to get to the terminal" as a violation of the air-services agreement. At his airline's hub, Doha's Hamad International Airport, plenty of planes have to board and deplane at remote stands using stairs. What about the "old and frail" people there, Your Excellency?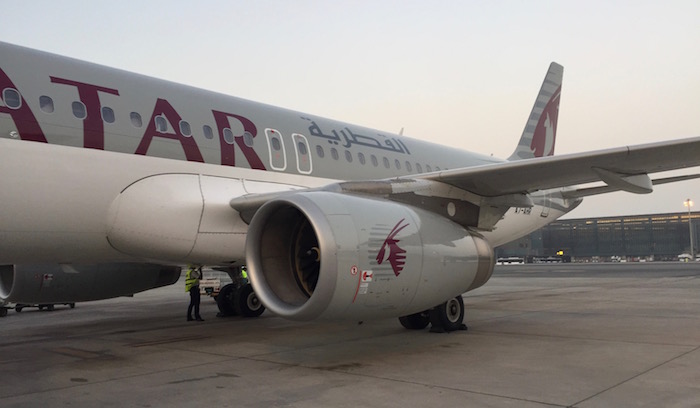 It gets better, as Al Baker calls Delta's new CEO "arrogant" (which I suppose is a compliment, given that Al Baker called Delta's previous CEO weak, unethical, and unpatriotic). Further, he claims that both the outbound and return flights were oversold, presumably in response to Delta suggesting there was no demand for the flight:
Al Baker called Delta CEO Ed Bastian "arrogant" and complacent about the "stiff competition" the Gulf airline would offer. The first A380 service — which will later switch to a Boeing 777 — was overbooked by 16 passengers for the inbound service and 27 outbound, Al Baker said. Planes on the Doha-Atlanta route are booked to fly almost 80 percent full, Al Baker said.
It's interesting that the flight was supposedly oversold, since Qatar was still willing to sell plenty of seats on the day of the flight. Hmmm…
Here's what Atlanta Airport says about the gate scandal
Atlanta Airport reached out to me to share their side of the story. They provided an official statement, as well as the letter they sent to Qatar Airways' CEO on May 31, 2016. Before I share the statement and the letter, I figured I'd summarize, since they're quite lengthy:
On April 25, Qatar Airways approached Atlanta Airport requesting to operate an A380 on the inaugural flight
Atlanta Airport's regulations require 60 days advance notice of A380 operations at the airport, though despite that, the airport said they would evaluate the request and work with airlines in hopes of making it happen
Two days after the initial request, without approval from Atlanta Airport, Qatar Airways put out a press release stating they would operate an A380 on the inaugural flight
Atlanta Airport couldn't accommodate that without disrupting operations, but said that if Qatar adjusted their schedule they could get a gate; they'd have to arrive by 10AM and leave by 1PM, or arrive by 8PM and leave by 12AM; Qatar Airways refused
Here's the letter Atlanta Airport sent to Qatar Airways:
Lastly, here's the official statement I was provided by Reese McCranie, Atlanta Airport's director of policy and communications:
At the world's most traveled and most efficient airport, we strive for providing customer service excellence for our passengers and our airlines. We work with our existing carriers to expand routes and always look for ways to entice and welcome new carriers to start service in Atlanta.

For the last several months, our team worked diligently with Qatar Airways to ensure a smooth and successful inaugural flight. Initially, Qatar planned on flying a Boeing 777 and the Airport was able to accommodate this aircraft. In late April, Qatar switched to an Airbus A380 and did not provide adequate notice for the Airport and other airlines to make the operational changes needed for this much larger aircraft. Hartsfield-Jackson has only one gate area that can accommodate an A380 presently. This aircraft is the largest in the world, can hold more than 500 passengers, and because of its wingspan takes up two gates. Additionally, it requires a longer period for disembarking, cleaning, and refueling than a smaller Boeing 777.

Due to the sheer size of the aircraft, time needed to service and short advance notice the Airport was given, aircraft operations would have been significantly disrupted and would have displaced four or five other aircraft. This was communicated multiple times to Qatar. As a result, we were unable to gate Qatar's A380 for its inaugural flight and we used our hard stand option with several busses, plane mates for the disabled and elderly and mobile stairs. We have a dedicated gate available for Qatar's daily Boeing 777 flight at our new international terminal.

We are happy to welcome Qatar Airways to Hartsfield-Jackson and we are confident we can move past these initial operational challenges so that we may work together more collaboratively in the future.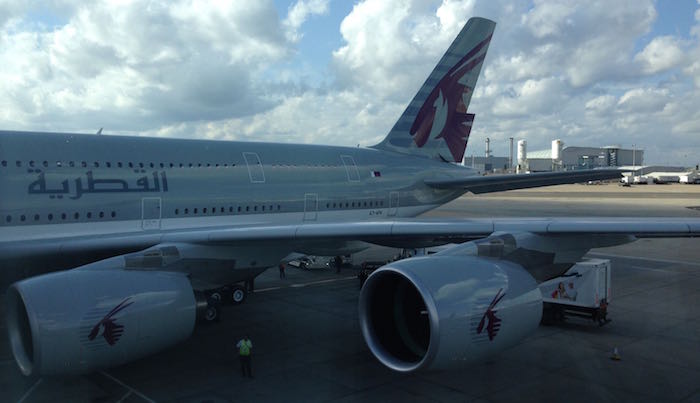 Bottom line
To simplify this as much as possible, Qatar Airways started a route in order to rub salt in the wound of their competitor, and they decided to fly an A380 there for the first day of service, to further rub salt in the wound of their competitor.
However, they only decided they wanted to fly the A380 on the route a month in advance, and the airport tried to accommodate them, even though it was outside the 60 day window usually required. Without the airport's permission, the airline announced the A380 operation publicly. They turned down the timing proposed by the airport, which would have allowed them to have a gate.
To top it all off, according to Al Baker, the airport violated the air-services agreement, old and frail people were inconvenienced as a result of the horrible actions of Atlanta Airport and Delta (even though people have to do the same thing at Hamad International Airport every day), and the conduct by the airport will be taken "very seriously" by the Qatari government.
Oh, and Delta's CEO is the one who's arrogant.
Did I miss anything? 😉
(Tip of the hat to TravelinWilly)