On March 1, 2016, Emirates launched the world's longest flight, between Dubai and Auckland. Airlines usually announce new routes many months in advance (often even a year out), but in this instance Emirates announced the route just a month before it launched.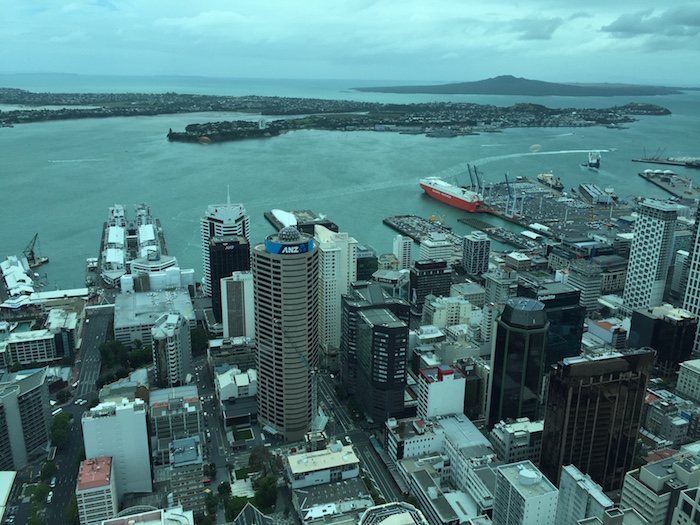 Auckland, New Zealand
That was probably motivated by the fact that Qatar Airways announced they were going to launch a Doha to Auckland nonstop flight just a week before Emirates did, so if I had to guess Emirates scrambled last minute to announce a similar route, and even beat them to the punch in commencing the service.
Since then, Qatar Airways has significantly delayed the launch of this new flight due to a shortage of available aircraft which can operate the route. As of now Qatar Airways is planning to launch Auckland flights as of February 1, 2017.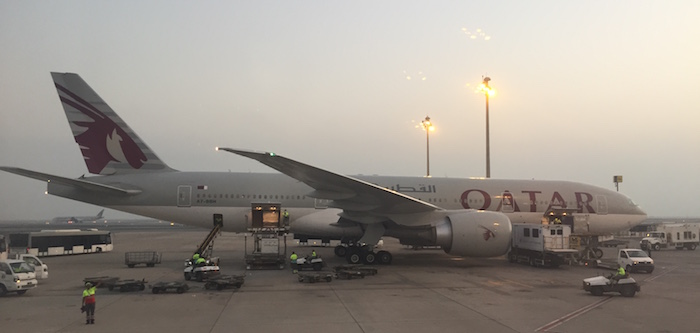 Qatar Airways 777-200LR, which was going to operate the new flight
Emirates has been operating the Dubai to Auckland flight using a Boeing 777-200LR, which is the only plane in their fleet which can operate the flight nonstop in both directions without having to block seats. At 8,824 miles, it sure is an ultra longhaul flight, and is a few hundred miles longer than the second longest flight in the world (Sydney to Dallas).
Well, it looks like this new flight will soon be upgraded. Emirates will be operating an Airbus A380 daily between Dubai and Auckland as of December 2016, per Tim Clark, the airline's president. According to Gulf News, the new flight has been operating with an average load factor of over 85%, which is pretty incredible for a new route.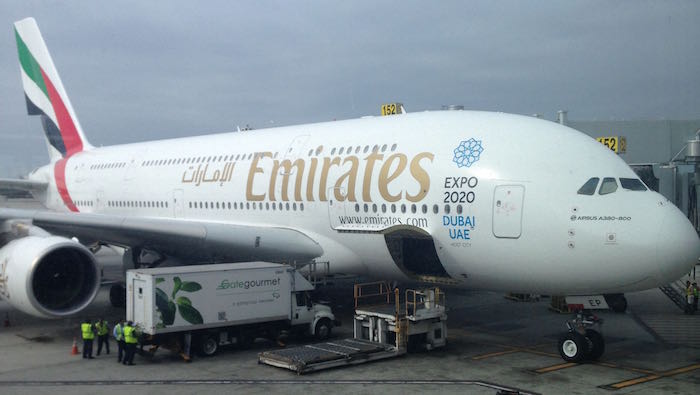 Emirates A380
The catch is that I suspect the flight will be significantly weight restricted when operated by an A380. That's to say that Emirates won't be able to sell all 489 seats on the plane, at least on the westbound flights when there are strong headwinds.
I assume we'll find out soon just how much Emirates will have to weight restrict this flight, though I'm sure they've crunched the numbers and the route makes sense in spite of that.
Presumably the reason for the upgrade is the huge increased premium cabin capacity on the A380 vs. the 777-200LR. The A380 has a total of 90 premium seats (14 first class and 76 business class), while the 777-200LR has a total of 50 premium seats (8 first class and 42 business class). That doesn't even account for the fact that the A380 features a significantly better business class product.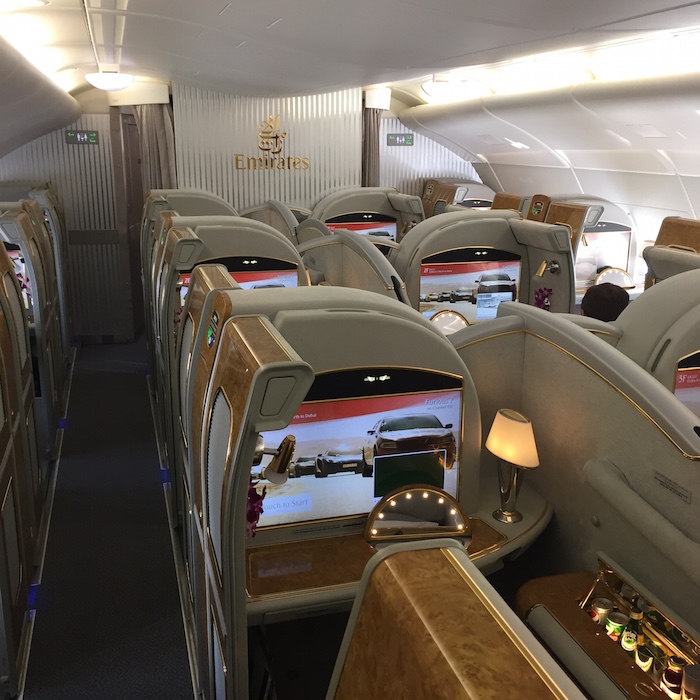 Emirates A380 first class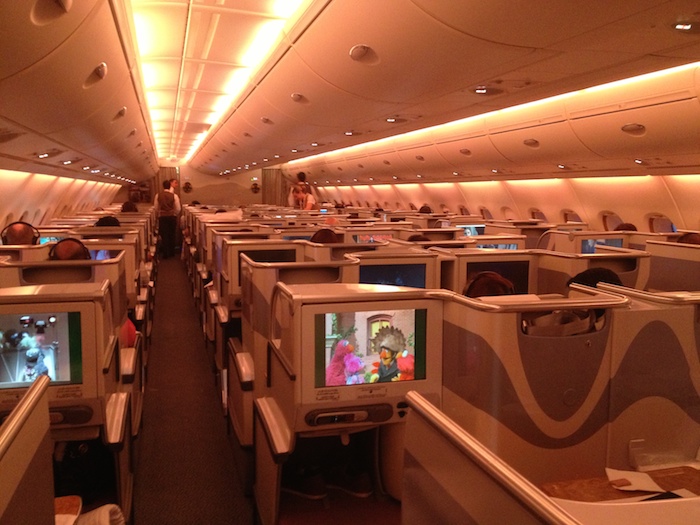 Emirates A380 business class
Even if Emirates has to block off ~100 economy seats on certain flights, the 40 additional premium seats, plus added economy capacity, could still make this route profitable, given the pricing power they have on this flight.
Rather insanely, this also means Emirates will have four A380s on the ground in Auckland every day at the same time, as they also operate A380s to Auckland from Brisbane, Melbourne, and Sydney.
That makes Auckland the airport with the second most Emirates A380s on the ground at any point, after Dubai.
Bottom line
While the schedule hasn't yet been updated to reflect it, Emirates' president insists the airline will fly A380s nonstop to Auckland starting in December, so I'd assume that will be the case. I'm curious to see how badly they have to weight restrict the plane, given how long the flight is. It's crazy to think that Emirates will have four A380s on the ground in Auckland every morning.
I also wonder if Emirates is upgrading this route to an A380 in hopes of discouraging Qatar Airways from actually launching their flight to Auckland.