Formalized hotel status match programs seem to be increasingly common. I'm not sure if it's due to the consolidation which is occurring in the hotel industry, or if it's simply a case of "monkey see, monkey do," given that Hilton launched a status match program last year.
While Club Carlson has informally been status matching for a long time, they've now formalized the program, and have a webpage dedicated to the opportunity.
In order to request a status match from Club Carlson you'll have to send an email to [email protected] with "Status Match" in the subject line (you'd think that wouldn't be necessary, given the email address, but…), with the following information:
Send us your full name
Club Carlson membership number
Name of other frequent guest program
Membership number and tier level of the other frequent guest program
Copy of your membership card from the other frequent guest program (PDF or JPG files only)
Per the terms, it can take up to one week for the request to be processed.
As you can see, you don't actually need to provide proof of your stay history with a competitor, but rather just a membership card, meaning you could use comped or matched status for this.
The catch is that Club Carlson will only match up to the Silver Elite or Gold Elite tiers, and not up to their Concierge Elite tier. Here are the elite benefits for those tiers:
I've been Club Carlson Gold for many years through their co-branded credit card. The most significant perks are that you receive room upgrades and a welcome gift. Properties aren't especially consistent in delivering either of those benefits, though I've certainly gotten some decent room upgrades as a result of my status.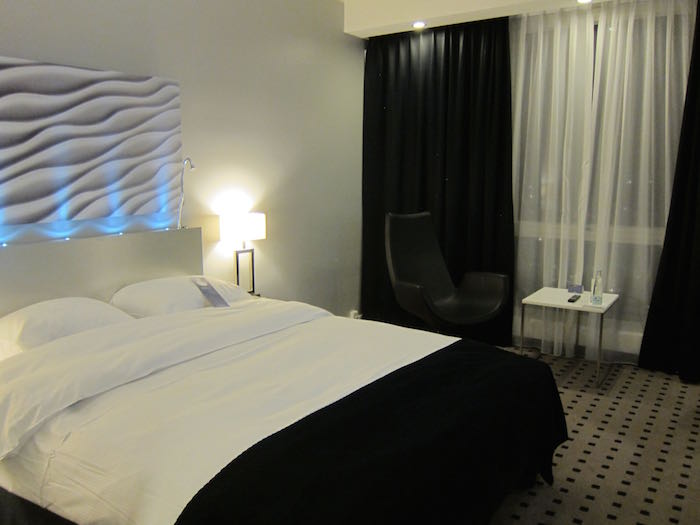 Radisson Blu Scandinavia Hotel Copenhagen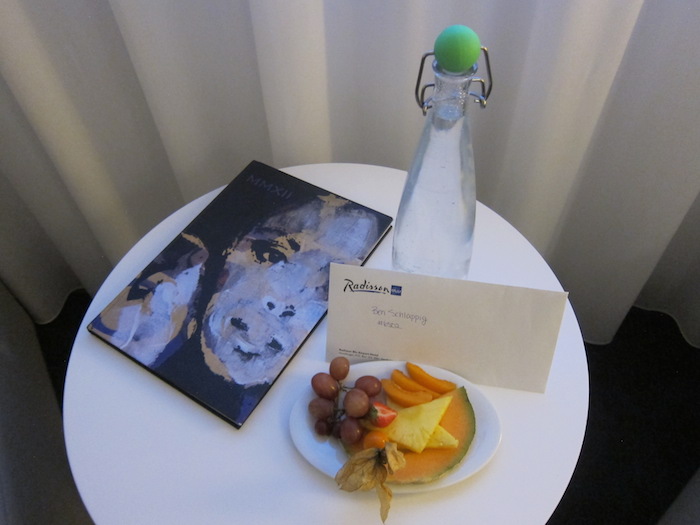 Club Carlson Gold Elite welcome amenity
Bottom line
While Club Carlson isn't my preferred hotel chain, they have properties in some locations which aren't otherwise very well served, especially in Northern Europe. For example, next month I'll be staying at the Radisson Blu Longyearbyen, which is the northernmost hotel in the world.

If you are considering staying at a Club Carlson property it's at least worth being aware of the status match opportunity. Gold status won't be life changing, but is better than nothing.
(Tip of the hat to Live from a Lounge)