This past week I was in New York, Montenegro, and then Paris, and I'm now back in the US for a few days before my next adventure (which I'm in the process of finalizing).
In terms of the miles & points world this week, we've seen some great business class fares to Asia, promos on purchased miles, news about Hilton's new exclusive Amex credit card agreement, and more.
With that out of the way, here's a recap of this week on the blog:
Featured Stories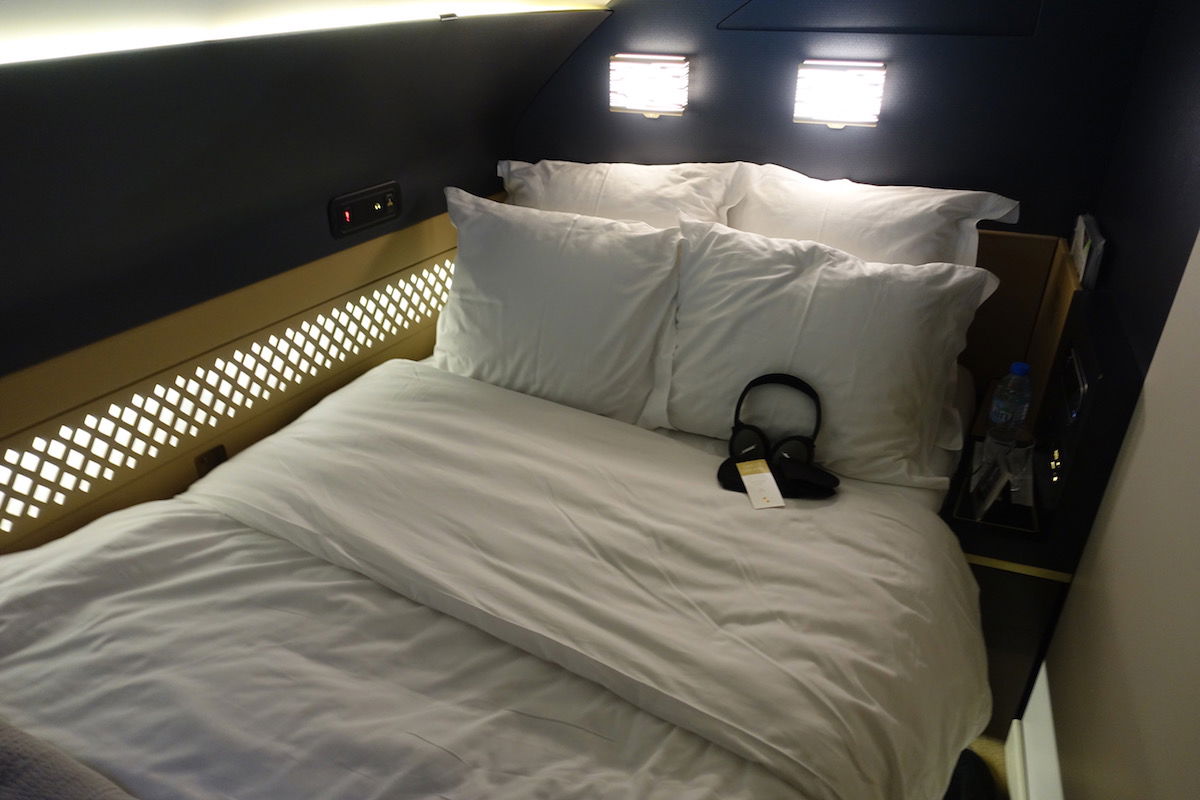 As I explained at the end of the last installment, Johan, "my" butler, escorted me down the jet bridge and onto the plane, where I was greeted by the cabin manager and first class crew. I can't even begin to describe how excited I was at this point.
As we walked through the first class cabin I had flashbacks to having sat in every single one of those nine seats over the years. I've flown Etihad's A380 first class many times before, including between Abu Dhabi and London, Abu Dhabi and New York, and Abu Dhabi and Sydney.
---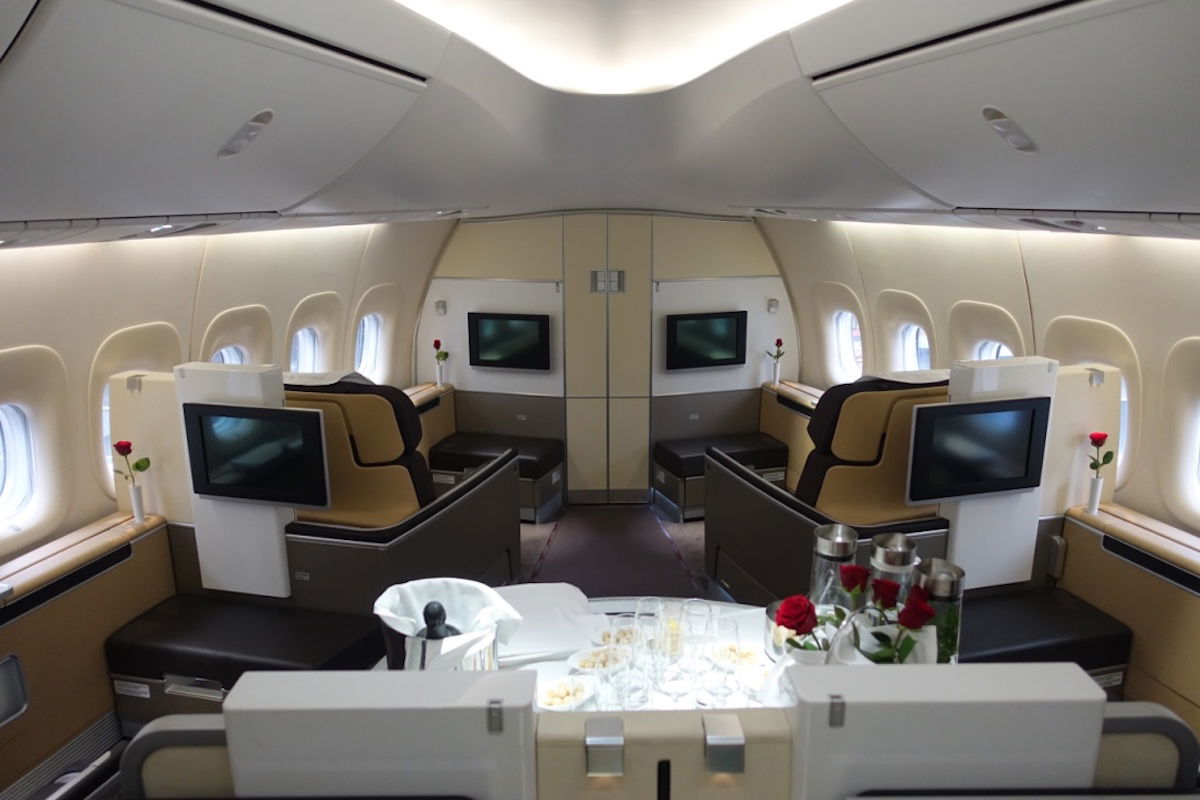 In general I always recommend booking award tickets either as soon as the schedule opens or very close to departure. The logic for booking as soon as the calendar opens is that airlines typically make some amount of award space available 11-12 months out, as a way of throwing a bone to frequent flyer program members. However, not all flights will have award seats. People often assume that someone else beat them to the punch if they look for availability on the day the calendar opens, and there are no award seats available. That's typically not the case.
People often think I'm kidding when I say this, but I frequently redeem miles for international first class tickets on the day of departure. Heck, I'd say that within 24 hours of departure is the best time to redeem miles for international first class.
---

TIPS: Earning Miles & Promos
Status Match To "Free" Private Jet Flights With JetSmarter
Which Miles Can You Earn For Flights On LEVEL?
Transfer Hotel Points To LifeMiles With A 25% Bonus
Applying For The Amex Blue Business Plus Card As A Sole Proprietorship
GREAT Xiamen Air Business Class Fares From Los Angeles To China
Great Deal: Buy Starpoints For ~2.3 Cents Each (Or Airline Miles For ~1.8 Cents Each)
Earn 60K Southwest Points With These New Sign-Up Bonuses
Hilton & Amex Are Entering Into An Exclusive Credit Card Agreement In 2018
8 Reasons To Apply For The Amex Blue Business Plus Card
Choice Hotels Is Adding An Elite Benefit That Hyatt Took Away
Why You Should Have As Many No Annual Fee Amex Cards As Possible
The AAdvantage Aviator Red Card Is Offering A 50,000 Mile Sign-Up Bonus
Today Only: Save 23% on Hyatt Gift Cards
Your Last Chance To Apply For A Hilton Amex With A 100K+ Point Bonus
Does The Amex Blue Business Plus Card Earn "Real" Membership Rewards Points?
Last Chance: Register To Buy LifeMiles With A 140% Bonus
I Can't Decide Which Amex Card To Apply For…
TRICKS: Redeeming Miles
Air France FlyingBlue's June 2017 Promo Awards
Aeroplan Once Again Has Access To Swiss Award Seats
Just How Close To Departure Do Airlines Open Award Seats?
Combining The Hilton Amex With Honors Points Pooling
Delta Undoes Newly Added Virgin Atlantic Fuel Surcharges
UGH: Delta Adds Fuel Surcharges To All Virgin Atlantic Upper Class Redemptions
TRAVEL With Ben (Lucky)
Why I'm FASCINATED By Turkmenistan Airlines
Where In China Should We Go For A Long Weekend?
Beware When Traveling Abroad With Medications
Choosing My 2017 SPG Platinum 50-Night Benefit
Why You Should Always Join A Loyalty Program Before Applying For A Credit Card
REVIEWS & Trip Reports
Review: Hyatt Regency Sydney
A Video From My Etihad Residence Flight
Review: Etihad Residence A380 Abu Dhabi To Sydney
Review: Etihad Residence Lounge Abu Dhabi Airport
NEWS & Updates
Aeroplan Has A New Fraud Prevention Policy When Redeeming Miles
You Can Adopt A Dog From The TSA!
Update On American's New LAX Lounges
Whoa: British Airways Is Extending Status By Two Years For Those Impacted By Outage
How Easy Is It To Add Authorized Users To Amex Cards?
Here's What Happens To Existing Citi Hilton Cardmembers In 2018
Delta Elites Get Expanded Virgin Atlantic Clubhouse Access At London Heathrow
WOW: United Is Launching Nonstop Flights Between Los Angeles And Singapore
Emirates Is Cutting (Nearly) Free Wifi As Of June 14, 2017
United Is Introducing New Amenities In Transcon Business Class & Economy Plus
JetBlue Will Soon Board Passengers Using Facial Recognition Software
Emirates Claims China & Taiwan Flag Fiasco Was A "Communication Error"
Ouch: A Single Delta A330 Had Three Engine Incidents In A Week
Ouch: United Expands Basic Economy To Virtually All Domestic Routes
Singapore Airlines Is Making Changes To Their PPS Club Program
Qatar Airways Delays Their Las Vegas Launch… Again
Confirmed: Emirates Is Introducing A New First Class Product In November 2017
China Forces Emirates Crews To Remove Taiwanese Flags From Uniforms
An Expanded Electronics Ban Is Off The Table For Now (Apparently For Real This Time?)
British Airways Is Trying To Get Out Of Paying Compensation For Their IT Meltdown
Is Trump About To Reinstate The Embargo On Travel To Cuba?
How Dangerous Is British Airways' Operations Control Center?
American's New Competitive Advantage Between NYC and LA
---
I hope everyone has a great rest of the weekend!