Yesterday I wrote about how Emirates sent out an email to crew members advising they that they needed to remove Taiwanese flags from their uniforms, and replace them with Chinese flags, based on a demand by the Chinese government. All Emirates cabin crew wear flags that show which country they come from, and I've always thought it was a nice touch that reinforced how international Emirates flight attendants are.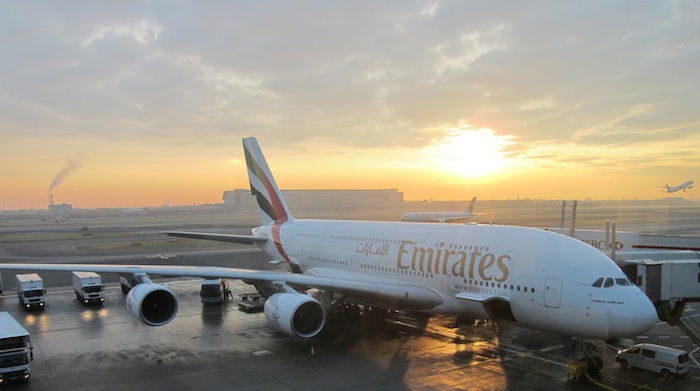 The email that Emirates' Uniform Standards and Development Manager sent out to employees read as follows:
We have been instructed by the Chinese Government that with immediate effect, Emirates airline cabin crew are to follow the One China policy. This means you must remove the Taiwanese flag from your service waistcoat and replace it with the Chinese flag.

This must be followed by all Taiwanese crew without exception.

Additional stock of Chinese flags have been ordered and expected to arrive in the coming weeks. You will receive an email when they arrive. In the meantime carry the attached letter to show your seniors why you are not wearing a flag.
Then Emirates sent a follow-up email to crew members, "after reviewing [their] responses," acknowledging that the request was "incorrect and inappropriate." Here's what that email said:
After reviewing your responses to the email below the original request for you to wear a Chinese flag was incorrect and inappropriate.

Please refrain from wearing your Taiwanese flags on flights until further notice. Therefore no flag is required on your uniform.

I do apologize for any upset that I may have caused.
Given what a contentious topic the whole China vs. Taiwan thing can be, I think it's no surprise that this created quite a bit of outrage on both sides. Well, per Twitter user @timmysung, an Emirates spokesperson has now issued a public statement on the situation, which reads as follows:
On May 30, an internal email was sent to cabin crew instructing them to remove a flag pin from their uniform and replace it with another flag pin. This email was sent in error and has since been retracted. Our intent is to recall the flag pins worn by all our cabin crew was part of our uniform update. This is based on ongoing feedback and review from our teams. All cabin crew are no longer required to wear a flag pin as part of their uniform. Emirates apologises for the communication error.
I guess I'm not surprised in the slightest, but it drives me nuts when companies don't own what happened and pretend that something was simply a "communication error." So Emirates is claiming that their intent was to make cabin crew flag pins optional, but the way they communicated that was by advising Taiwanese crews that they needed to wear Chinese flags instead? C'mon…
Unfortunately it sounds like the solution here is to make these flags optional and maybe even remove them as part of the uniforms, which sort of makes me sad, since I thought it was always a great way for Emirates to highlight how international they are.
What do you make of Emirates' statement about the situation?