Well here's something that's sure to be controversial. One of the things that I love about flying with Emirates is how international their cabin crews are. At the beginning of every flight the purser announces how many countries the crew comes from and how many languages they speak, and on an A380 both of those numbers are typically somewhere between 10 and 25.
One of the ways you can identify where a crew member is from is by the pin on their uniform. I think this is a cool feature, and sometimes it turns into a fun conversation starter or guessing game (I'm pretty good with flags, but I've had at least a dozen of the flight attendant pins stump me over the years).
That brings me to the point of this post. Up until now Emirates has let cabin crew from Taiwan wear Taiwanese pins, rather than Chinese pins. This will be changing effective immediately. The Chinese government has ordered Emirates employees to remove the Taiwanese pins from their uniforms, under the "One China" policy.
Here's the email that Emirates' Uniform Standards and Development Manager sent out to cabin crew regarding this:
Dear All,

We have been instructed by the Chinese Government that with immediate effect, Emirates airline cabin crew are to follow the One China policy. This means you must remove the Taiwanese flag from your service waistcoat and replace it with the Chinese flag.

This must be followed by all Taiwanese crew without exception.

Additional stock of Chinese flags have been ordered and expected to arrive in the coming weeks. You will receive an email when they arrive. In the meantime carry the attached letter to show your seniors why you are not wearing a flag.

Regards,
[Name]
Uniform Standards and Development Manager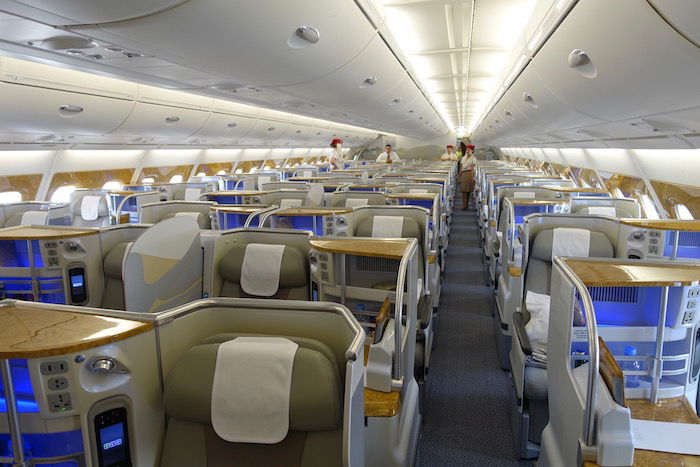 Now, I'm sure there will be very mixed opinions on this, though what I'm most curious about is the Chinese government's ability to control this. Is this a function of China threatening to cut Emirates' rights to fly to the country if they don't agree to this, or what power do they have here? I suspect that the government made this request of Emirates and that the airline didn't want to do anything to get in their bad graces so they just followed these orders, but it sure makes you wonder where the line would be drawn.
What do you guys make of this situation?
Update: According to reader Jung, crew members were sent a follow-up email regarding this situation that read as follows:
Dear All,

After reviewing your responses to the email below the original request for you to wear a Chinese flag was incorrect and inappropriate.

Please refrain from wearing your Taiwanese flags on flights until further notice. Therefore no flag is required on your uniform.

I do apologize for any upset that I may have caused.

Regards,
Nicola
(Tip of the hat to HK Travel Blog)