British Airways had an absolutely disastrous weekend. On Saturday they had an IT meltdown, which they were clearly woefully unprepared for. Hundreds upon hundreds of flights were canceled to the point that the airline shut down altogether for hours, and even early this week their operations still aren't fully recovered.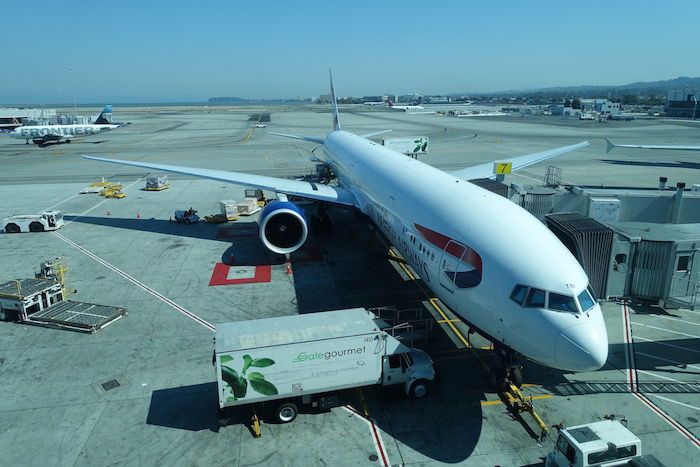 Mistakes happen, but one thing that's clear is that British Airways doesn't really care about making this right for customers. They've inconvenienced tens of thousands of travelers, though refused to reimburse them for tickets on other airlines, even when they had no decent ways of getting people to their destinations.
There were plenty of empty seats out of Heathrow this weekend that British Airways passengers would have loved to be in, but unfortunately the airline decided to stay true to its low cost carrier business model instead.
This raises an interesting question as to what kind of compensation impacted passengers are entitled to.
Unlike other regions in the world, the EU actually regulates the compensation airlines have to pay passengers in the event of delays or cancelations. This policy is called "EU261," and mandates that airlines pay passengers cash compensation ranging between 250EUR and 600EUR, depending on how long their flight was scheduled to be, and how badly they were delayed.
This compensation has to be paid under a vast majority of circumstances, including mechanical failures, crews showing up late, etc. But British Airways is already telling passengers that they won't be paying EU261 compensation for their IT meltdown.
Why? Because airlines don't have to provide cash compensation in the case of "extraordinary circumstance," which could not have been foreseen. This includes things like natural disasters, political unrest, bad weather, and oddly, strikes.
I've always thought it's a bit weird that strikes are an exception to this rule, as they seem to neither be extraordinary (given how often they happen), and can also quite easily be foreseen. Maybe airlines would be more motivated to get labor relations under control if they had to pay cash compensation every time passengers were impacted by a strike.
Is it fair of British Airways to claim that the IT meltdown is an "extraordinary circumstance" for the purposes of this? I'd say no. Arguably the IT meltdown could have been prevented, and there was some level of negligence somewhere along the way that caused this. In the same way that a mechanical failure with the plane would be eligible for cash compensation, you'd think an IT failure would be treated similarly.
British Airways claims that this IT disaster was caused by a "power supply shortage," though power companies are reporting no outages. So on top of everything else, we really don't know what happened.
So, where does this leave those impacted by British Airways' IT meltdown?
You could contact British Airways directly (which is the usual way you'd request cash compensation), though you'll be denied, since they're claiming it's an extraordinary circumstance
You could use a service that will fight the claim for you, though they'll take a portion of your compensation (if successful)
You could wait it out a bit, and see what happens
Personally I'd go with the last option. There are probably millions of pounds of compensation at stake here, so I suspect we'll shortly see this topic go to courts. While you can go at this individually, at least for the time being I don't think different people will get different results. In other words, I think that even one of those compensation services wouldn't be able to get the compensation just yet.
Regardless, the way British Airways is handing this is horrible. While they've apologized in words, they haven't in actions. They haven't been good about rebooking passengers on other airlines, and haven't outlined any sort of compensation they plan on offering. While it would be expensive, you'd think that as a goodwill gesture they'd at least offer this EU compensation. It would make them look good, and odds are that courts will find that they have to pay it out anyway. But instead they're telling inconvenienced customers to pound sand.
What do you think — should British Airways have to pay EU261 compensation for their IT meltdown? If so, how much of a fight do you think it will take?