On the surface Emirates has one of the most attractive wifi offerings of any airline. Emirates' fleet consists exclusively of A380s and 777s, and a vast majority of those planes have Wi-Fi.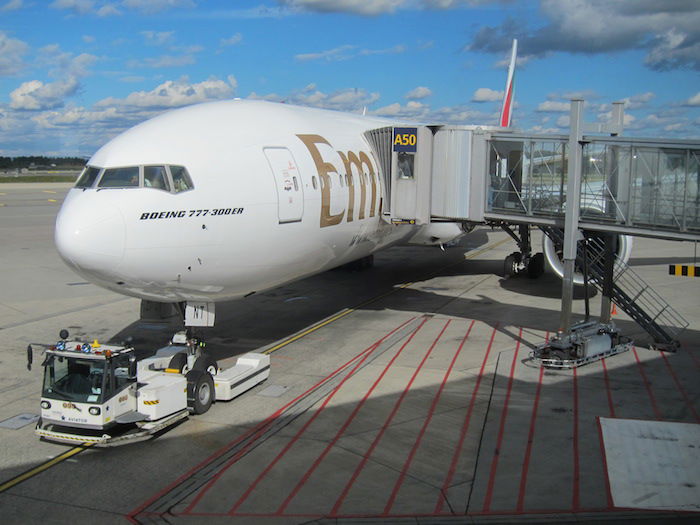 Emirates' current Wi-Fi pricing
Emirates offers each passenger up to 10MB of free Wi-Fi, and then they can purchase an additional 500MB of Wi-Fi for just $1.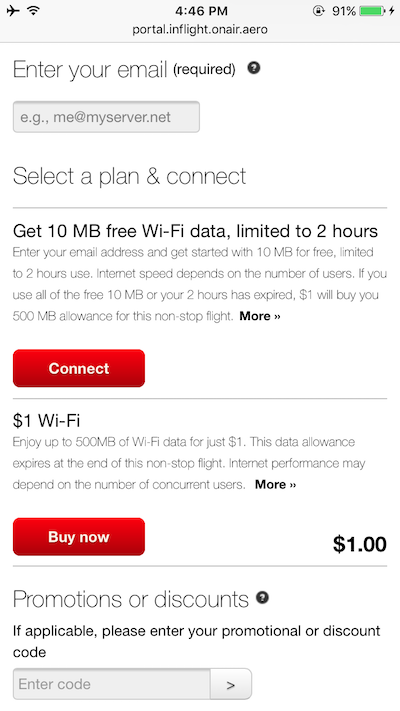 So a small amount of Wi-Fi is free, and then 500MB of Wi-Fi is very inexpensive. If you exceed that amount you can always buy another 500MB pass for another $1 (though 500MB is a lot of data).
All that sounds great on the surface, but the problem is that Wi-Fi on Emirates is excruciatingly slow to the point that it's almost unusable. They have a limited amount of bandwidth they're working with on the plane, and there's a huge difference in usage depending on the pricing.
So while it's nice that everyone can use some Wi-Fi, it also means that I don't bother using Wi-Fi on Emirates on my laptop, since it literally takes minutes to load a web browser.
Personally my preferred Wi-Fi systems are from airlines like Etihad and Singapore, which let you purchase a Wi-Fi pass for the entire flight for ~$20, which has no data caps. The speeds are good that way, and the price isn't unreasonable.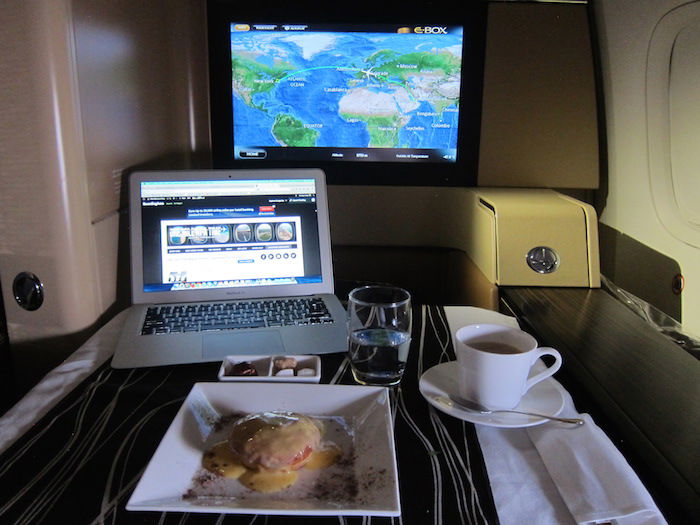 Emirates' Wi-Fi pricing as of June 14, 2017
Emirates has sent out an internal memo informing employees of changing to their Wi-Fi plans.
As of June 14, 2017, Emirates will adjust their pricing structure for Wi-Fi, as follows:
All passengers will continue to get 10MB of free Wi-Fi
First and business class passengers who are also Emirates Skywards members will get unlimited free Wi-Fi
Other passengers will have the option of purchasing 150MB of Wi-Fi for 9.99USD, or 500MB of Wi-Fi for 15.99USD
Those prices are still reasonable, and I'll be curious to see how it impacts Wi-Fi speeds on Emirates.
Here's part of the notice that Emirates sent out to employees regarding this change, including an explanation on why they're making this change:
From 14 June, we're introducing two new Wi-Fi price plans on board. We're also providing free Wi-Fi for the whole flight to Emirates Skywards members traveling in our premium cabins.

Here's an overview of the changes in each class:

Economy Class

Customers can still enjoy 10MB for free for up to two hours from initial sign-up
A choice of two new price plans if thy want to use more megabytes of data

First and Business Class

Emirates Skywards members:

Free Wi-Fi for the whole flight: This includes upgraded customers, as well as Staff travellers who are also members of our loyalty programme. Customers in premium cabins who sign up for Emirates Skywards membership can only start taking advantage of the free Wi-Fi privileges from their next flight onwards.

Non-Skywards members:

Can still enjoy 10MB for free for up to two hours from initial sign-up
A choice of two new price plans if thy want to use more megabytes of data

What are the new price plans?

Free — 10MB
9.99USD — up to 150MB
15.99USD — up to 500MB

Why are we making these changes?

At Emirates, the overall customer experience is always at the core of everything we do. We constantly review our products and services across all cabins to make sure we continue to surprise and delight our customers and add value to their experience. At the same time, we streamline our services based on customer demand and feedback.

The Wi-Fi service has proven to be massively popular, with around 750,000 customers connecting every month.

Now customers can choose a plan to suit their needs, rather than paying a flat fee for a set amount of megabytes. And all customers can still connect on board for free for up to two hours.

Our free Wi-Fi for Emirates Skywards members traveling in First Class and Business Class adds another great benefit to being part of our frequent flyer programme.

Why isn't our Wi-Fi totally free?

Our Wi-Fi is amazing value, and customers can still connect for free for up to two hours.

Getting Wi-Fi in the air is expensive, and within the limits of today's technology, connecting isn't easy. We've invested a huge amount in equipping our aircraft. So we'll start charging customers a relatively small amount towards the service.

The charges don't actually cover our investment, but they will go some way towards the cost of providing the service and help us to roll it out across our fleet for more customers to enjoy.
Bottom line
Emirates has been remarkably generous when it comes to their Wi-Fi pricing, though almost frustratingly so. Emirates is one of the few airlines offering onboard Wi-Fi where I don't even bother trying to get any real work done due to the slow speeds. That being said, I recognize that for the average leisure traveler, getting free messaging on flights is awesome.
This change is no doubt intended to boost revenue, given Emirates' cost cutting of late. However, perhaps it will also mean that Wi-Fi speeds won't be quite as bad as they are now.
What do you make of Emirates' plans to change their Wi-Fi pricing?