The most competitive premium route within the US is between New York and Los Angeles, given the number of frequencies operated by premium configured aircraft. The route is operated by American, Delta, JetBlue, United, and Virgin America.
Each of these airlines takes a different approach to this premium market: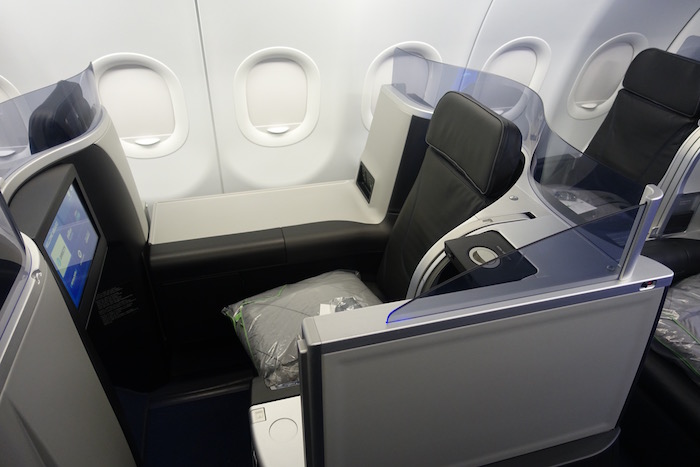 JetBlue's A321 Mint
Everyone will have their own preferences, though in terms of the entire onboard business class experience, I'd say that JetBlue ranks first, followed by Delta, followed by United, followed by American, followed by Virgin America.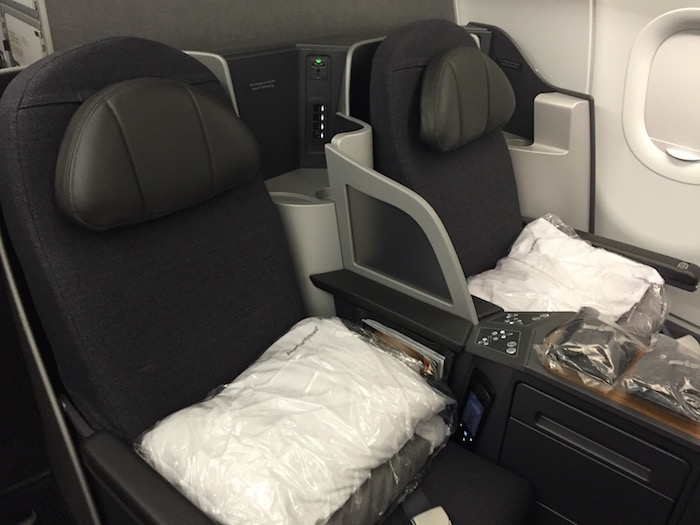 American's A321 business class
JetBlue has a great hard product, consistently top notch service, free wifi, and tasty food. Unfortunately it all sort of goes downhill from there. 😉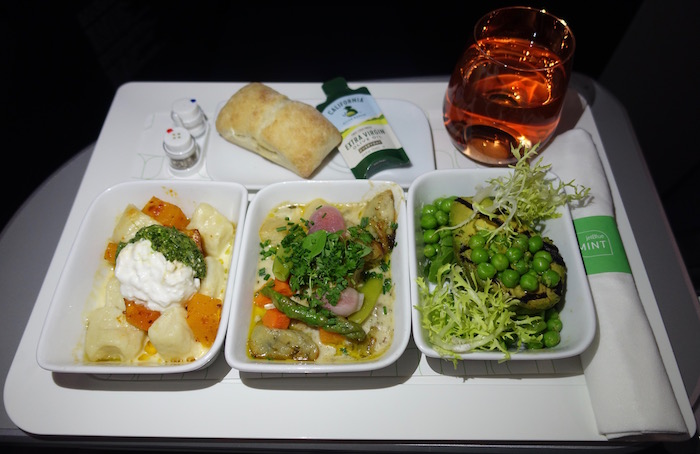 JetBlue's Mint catering
While nothing has changed in regards to the onboard product, it seems like the overall ground experience quality has shifted significantly recently.
Delta used to have a special check-in facility for Delta One passengers, and a nice lounge at LAX. However, they recently moved terminals, and it's going to be several years before they have anything resembling a decent ground experience at LAX. I'd say previously their ground experience in LA was better than what's offered by United and American, while now it's worse.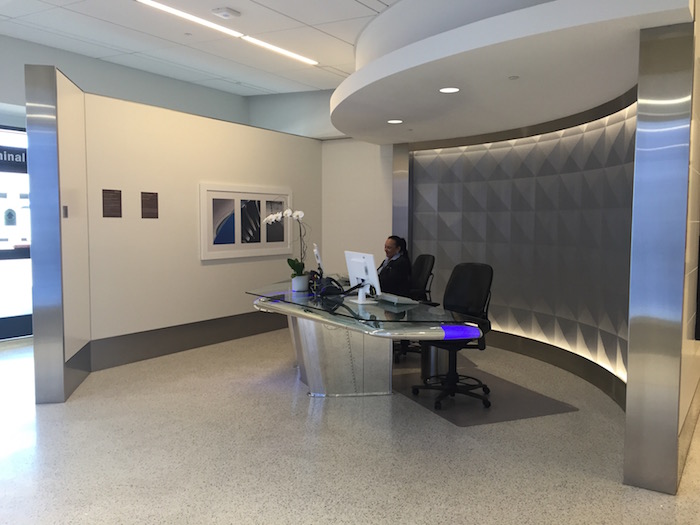 The former Delta One check-in facility LAX
Meanwhile let's keep in mind that JetBlue doesn't really offer much in the way of a ground experience. That's the one downside to JetBlue Mint — they don't have any lounges. There is the Airspace Lounge at JFK that you can access with an Amex Platinum Card, but that's hardly nicer than the terminal.

The Airspace Lounge JFK Terminal 5
This is where American has improved significantly recently. American just opened their Flagship Lounge at JFK, which A321 transcon first & business class customers have access to. Furthermore, later this year they'll be opening their Flagship Lounge at LAX, meaning that passengers will have access to this improved offerings on both ends of their journey.

The new American Flagship Lounge JFK
The new lounge is significantly nicer than the old Flagship Lounge, with a menu off of which you can order, and a much improved buffet. Furthermore, if you're flying in first class, you get a proper sit down dining experience.

The new American Flagship First Dining facility JFK
Now, in fairness, the lounge at JFK is likely to be very crowded in the late afternoons and evenings, but during the day it shouldn't be more than comfortably full.
Obviously everyone prioritizes the ground vs. inflight experience differently. However, I do think it's worth pointing out that for those flying between NY and LA, the ground experience has recently changed drastically — Delta has gotten much worse, and American has gotten a lot better.
Delta and United probably still have better onboard catering than American has, though everyone can decide for themselves which aspect of the experience is the most important. Would you rather have slightly better onboard catering and a worse experience on the ground, or worse onboard catering and a better experience on the ground?
It's great that American is giving A321 transcon business class passengers Flagship Lounge access, and it certainly creates an incentive to make sure your upgrade clears before you show up at the airport. Given how little soft product differentiation there is between American's A321 first and business class, the new dining facility also creates an incentive to upgrade to first class.
Personally I'd still choose JetBlue Mint over everything else in the market, but I do think this makes a difference when comparing American, Delta, and United.
What do you guys think — does American's new Flagship Lounge at JFK (and soon LAX), change which airline offers an all around better experience between NY and LA?