Singapore Airlines takes a unique approach to their frequent flyer program, as it consists of two components — KrisFlyer and PPS Club.
Their base frequent flyer program is called KrisFlyer, and you can earn miles and status based on how much you fly on Singapore Airlines and their partners.
PPS Club is different, as it's exclusively revenue based. You qualify for PPS Club based solely on how much you spend on first & business class tickets on Singapore Airlines and SilkAir. It doesn't matter how much you fly, or how much you spend in economy, on partners, etc.
There are two tiers — PPS Club and Solitaire PPS Club — and Singapore Airlines has announced changes to both of these levels as of June 1, 2017.
Singapore is changing PPS Club qualification criteria (somewhat)
To start, Singapore Airlines is making some adjustments to PPS Club qualification criteria:
PPS Club requires 25,000SGD of spend during a membership year, and anything you spend over that amount will roll over to the following year; this remains unchanged
PPS Club Solitaire requires 250,000SGD of spend over a five year period, and then you only need 25,000SGD of spend per membership year to renew your status after that; under the new program you'll only need 50,000SGD of spend to achieve the status, and then 50,000SGD of spend each subsequent year to keep it
In other words, it's easier and potentially faster to earn PPS Solitaire status, but long term (after five years) the spend requirement is doubling. Whether or not this is good or bad probably depends on whether you're a long term PPS Club Solitaire member or not.
Singapore is adding PPS Club benefits
The great news is that Singapore Airlines is also adding some really nice incremental benefits for PPS Club members who overqualify for status.
PPS Club members (who need to spend 25,000SGD per membership year to earn the status) will receive the following incremental rewards:
Two vouchers to earn double KrisFlyer miles on a single flight segment at 30,000SGD of spend
A 50,000 KrisFlyer mile redemption discount at 40,000SGD of spend
Meanwhile Solitaire PPS Club members (who need to spend 50,000SGD per membership year to earn the status) will receive the following incremental rewards:
Two standby upgrade vouchers, each of which can be used to upgrade a flight by one-cabin on a standby basis (at the airport) at 60,000SGD of spend
One advance upgrade voucher, valid for a one-cabin upgrade at the time of booking, at both 75,000SGD of spend and 100,000SGD of spend
The funny thing is that from an American perspective the program sure seems stingy, as we're used to getting multiple confirmed upgrades per year with our preferred carrier in conjunction with top tier status. However, this is actually a pretty big move for Singapore Airlines, as I don't recall them ever offering upgrade vouchers in the past. So while I don't think this is a game changer, it is a nice perk.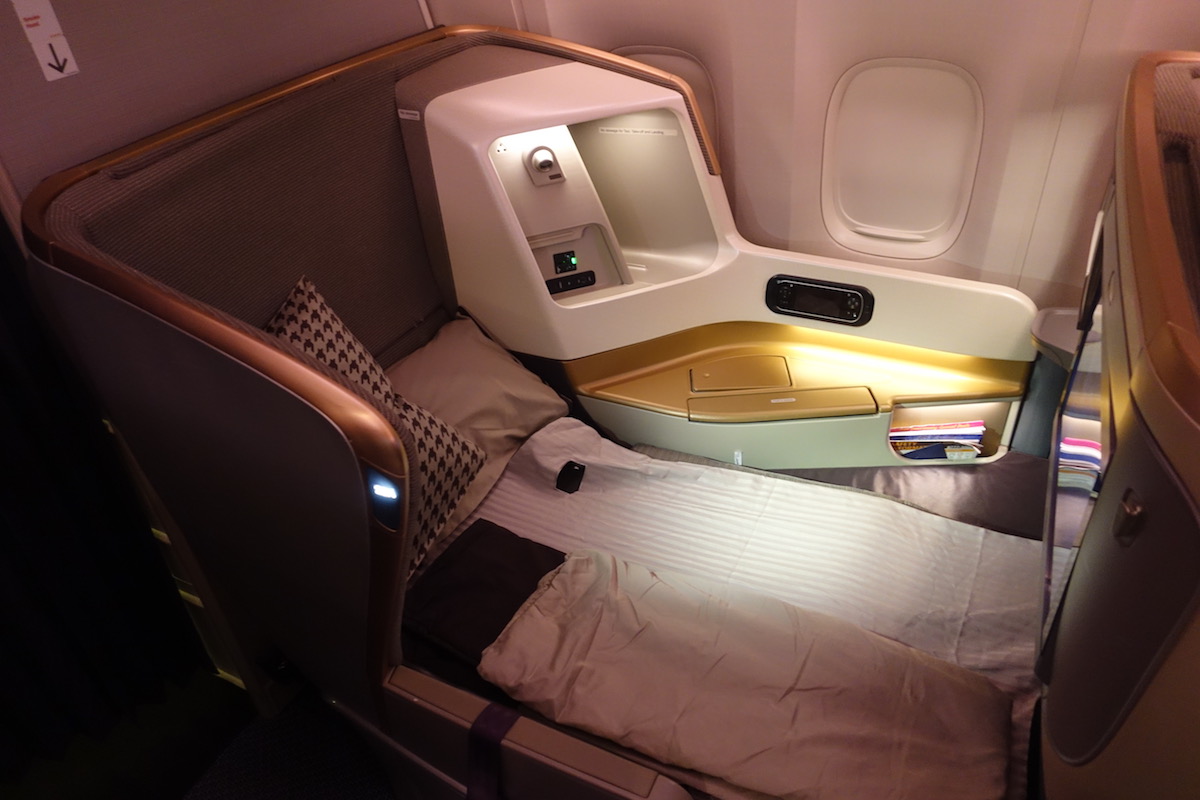 Singapore Airlines business class
For a bit of context, presently PPS Club offers perks like priority check-in, priority boarding, guaranteed reservations, priority standby, priority waitlists, a dedicated call center, etc. At the PPS Solitaire level, the incremental benefits include things like first class check-in, but nothing really earth shattering. Arguably the biggest benefit of PPS status is improved chances at operational upgrades, though that's not even a published benefit.
One thing they haven't clarified, however, is what inventory these upgrades will come out of. Will they use last seat availability, saver level award availability, or something inbetween?
On to of the above, the announce also indicates that the following benefits are being added:
Non-expiry of miles
Now, your KrisFlyer miles will not expire as long as you remain a PPS Club member.

Priority redemption
You will be given priority to Saver Awards flight availability.

Preferred seating
Enjoy complimentary Preferred Seats when you fly in Premium Economy Class or Economy Class on Singapore Airlines, and Economy Class on SilkAir.

Priority immigration
Fast track your way through selected airports. Eligible Solitaire PPS Club members from participating countries under the APEC Business Travel Card scheme will also be able to be reimbursed for the cost of the card.
Again, there's nothing earth-shattering here, though I'm curious about the priority redemptions for saver award flights, which could be potentially interesting.
Bottom line
The way I see it, the PPS Club is a nice rewards program for those who would fly Singapore Airlines anyway. Is it worth going out of your way to fly Singapore in order to earn PPS Club status? I don't think so. But then again, Singapore offers a great onboard product, so they don't need a great frequent flyer program to get people to fly with them (though I think their award program, unlike their elite program, is one of the better ones in Asia).
These are some solid improvements, especially when you consider that very few Asian carriers offer complimentary upgrades, etc. These changes aren't a huge deal, but overall I do think they're positive.
What do you make of the changes to PPS Club?