My summer is already pretty booked up when it comes to travel, as I'm headed to the Azores, Italy, and have several other destinations I'm trying to hit up, including Mongolia, every country in Europe I haven't yet visited, the Faroe Islands, and Greenland. Okay, maybe I'm being a bit optimistic in terms of my goals here. 😉
While I love seeing new destinations, the core of this blog is reviewing new airline products and hotels, so I always try to squeeze in as many new airlines as I can. I have a period of about a week in June where I don't yet have any specific plans, and I've been plotting out a trip that I really want to take.
Saudia first class to the Middle East
I'm fascinated by Saudia's new 777-300ER first class, which consists of fully enclosed suites.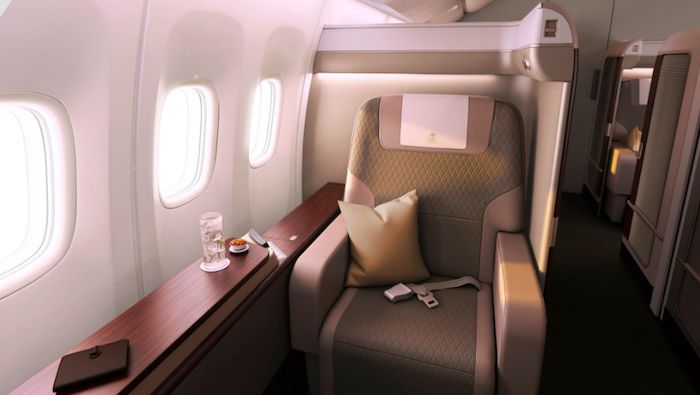 Award availability is exceptionally good (just about every flight has first class award availability), and for just 160,000 Korean Air SkyPass miles you can fly roundtrip first class from the US to the Middle East. You can transfer over those points from Chase Ultimate Rewards.
I'm fascinated by Saudia's first class — they seem to be investing in their first class product and are now serving caviar and have an onboard chef, while they're also a dry airline, and my last experience in their business class was… interesting.
While this flight would be impacted by the electronics ban on the way back, I might as well get one of those flights under my "belt," just to share the experience. I'd plan on more thoroughly reviewing the outbound flight (since I'll be able to take my camera onboard), while on the return flight I'll have to rely on iPhone pictures.
But if I'm going all the way to Dubai and have to deal with the electronics ban, I'd like to at least tie it in with one other product experience, which brings me to…
RwandAir business class to Kigali (or Johannesburg?)
I tend to get obsessed with seemingly random airlines, and my latest airline obsession is RwandAir. They're a fairly small airline that has a fleet of a couple of A330s, which they fly from Kigali to both Dubai and London. I always like supporting the "little guys," and it seems like the airline is trying hard.
On top of that, RwandAir has one of Africa's best business class products, as they have Vantage XL seats in business class on these planes. It's also my understanding that RwandAir's 737s are the first next generation ones in Africa, and feature Boeing Sky Interiors and free Wi-Fi for all passengers.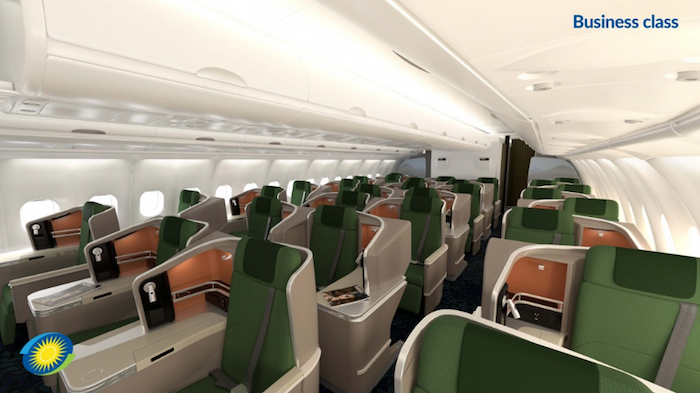 So I've been wanting to try them, and their business class fares are pretty reasonable between Dubai and Kigali, at under $1,000 roundtrip. So I'm tempted to book that, as I'd also love to visit Rwanda.
However, as it turns out they have even better business class fares out of Dubai, which take you all the way to Johannesburg, and you can even do a stopover in Kigali if you want. That's over $200 cheaper than flying just between Dubai and Kigali. Thanks to MightyTravels on FlyerTalk for pointing out this fare.
The catch is that I have limited time, so I'm not sure it's worth taking the cheaper routing. On one hand I'd like to experience their 737s, while on the other hand I'd rather spend more time visiting Rwanda.
Bottom line
I'm intrigued by Saudia first class, and feel like it might actually be a decent experience, which is why I'd like to try it. At the same time, RwandAir seems like a cool airline, and I'd also love to visit Kigali. However, I'm also considering adding another airline to the mix, maybe flying from Dubai to Johannesburg with a stopover in Kigali, and then returning on Kenya Airways, or something like that.
Of course I also want to try TAAG Angola first class, but I'm not sure how well that would fit into this trip.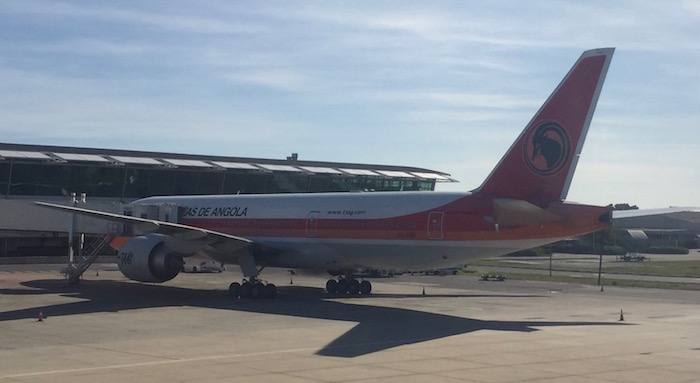 What would you guys most like to read about?