United Airlines has just announced that they'll be introducing their new longest route. United will be launching daily nonstop flights between Los Angeles and Singapore as of October 27, 2017. At ~8,770 miles, this flight will be about 300 miles longer than their current longest flight, between San Francisco and Singapore. This will also be the longest nonstop flight operated by any US airline.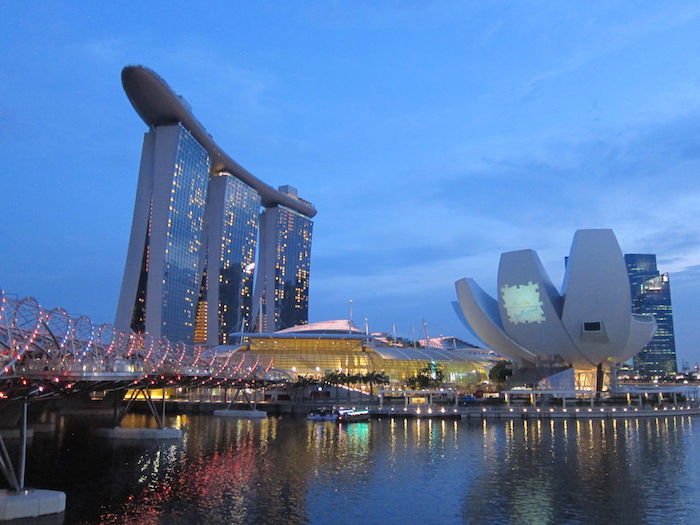 The Singapore skyline
This announcement comes on the one year anniversary of United launching nonstop flights between San Francisco and Singapore, which happened on June 1, 2016.
The new flight will operate with the following schedule:
UA37 Los Angles to Singapore departing 8:55PM arriving 6:50AM (+2 days)
UA38 Singapore to Los Angeles departing 11:00AM arriving 10:15AM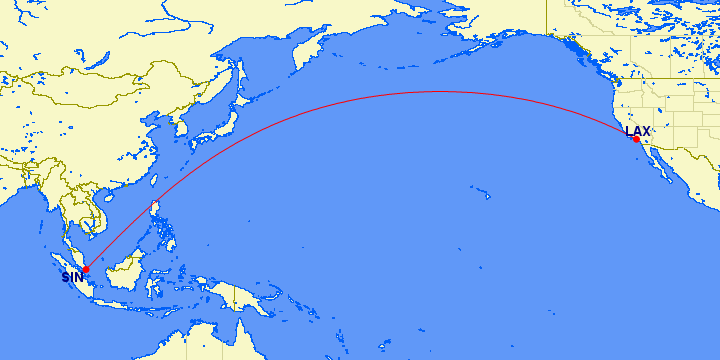 The flight is blocked at 17hr55min westbound and 15hr15min eastbound, so it's quite a haul. Those flight numbers are very interesting — UA37/38. Back when Singapore Airlines flew between Los Angeles and Singapore, the flight numbers were SQ37/38. Coincidence? I think not. 😉
The flight will be operated by a Boeing 787-9, featuring 48 business class seats, 88 Economy Plus seats, and 116 economy seats. Like all longhaul flights, the flight will feature United's new Polaris service, though won't feature the new seats, which as of now are only available on 777-300ERs (they'll eventually be installed on United's over longhaul planes, but they're having issues with the seat manufacturer).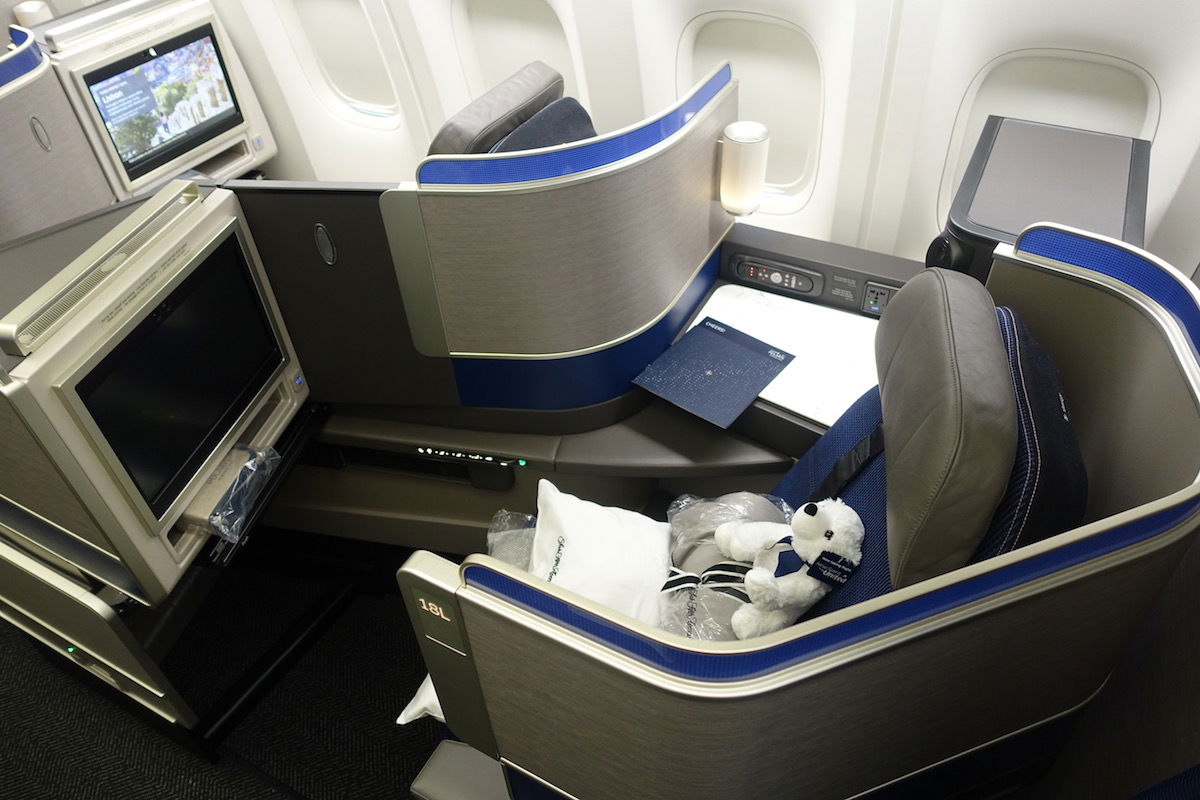 United's 777-300ER business class seats, NOT available between Los Angeles and Singapore
Instead United's 787s feature B/E Aerospace Diamond seats, in a 2-2-2 configuration. They're fully flat, but not ideal for such a long flight, especially if traveling alone.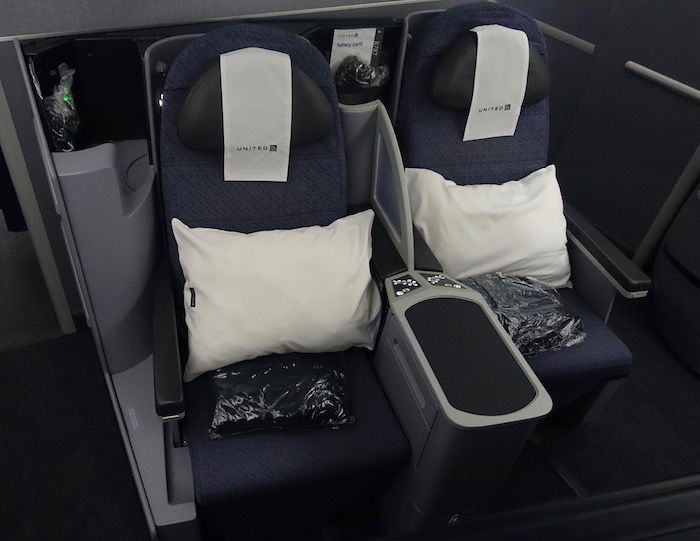 United's 787 business class seats, available between Los Angeles and Singapore
Back in the day United didn't offer nonstop flights from the US to Singapore, but rather only through Hong Kong and Tokyo. In the meantime they've terminated their flight between Tokyo and Singapore, though still operate flights between Hong Kong and Singapore. I guess they found it more advantageous to operate a nonstop flight from the US to Singapore, which is only feasible thanks to planes like the 787. The 787 is fuel efficient and not that high capacity, making it a great plane for such a "long and thin" route.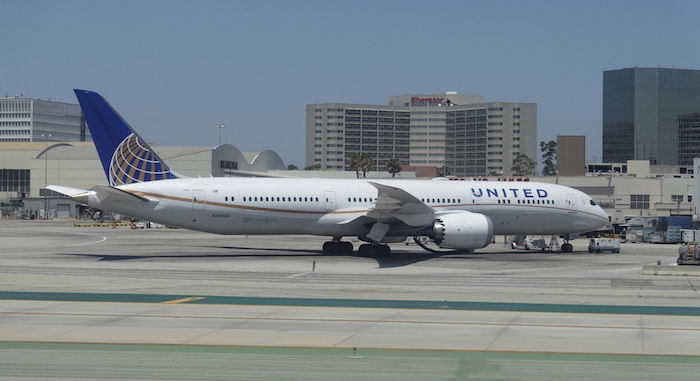 United 787 at LAX
I'm pleased to see United doing so well on an ultra longhaul flight. At least I assume they're doing well, given that they're adding a second route to Singapore.
It's also interesting to see United launch this route out of Los Angeles. Lately it sure seems like United has been deemphasizing LAX, instead focusing on building their presence out of their other hubs. So this is one of the first international gains we've seen for United out of LAX in quite a while. In fairness, though, the 787 doesn't have the range to fly nonstop from Chicago, Houston, or Newark, to Singapore.
Meanwhile American has been making LAX their transpacific gateway, as they've launched a bunch of service to Asia out of LAX. However, there haven't even been rumors of American considering a Singapore flight.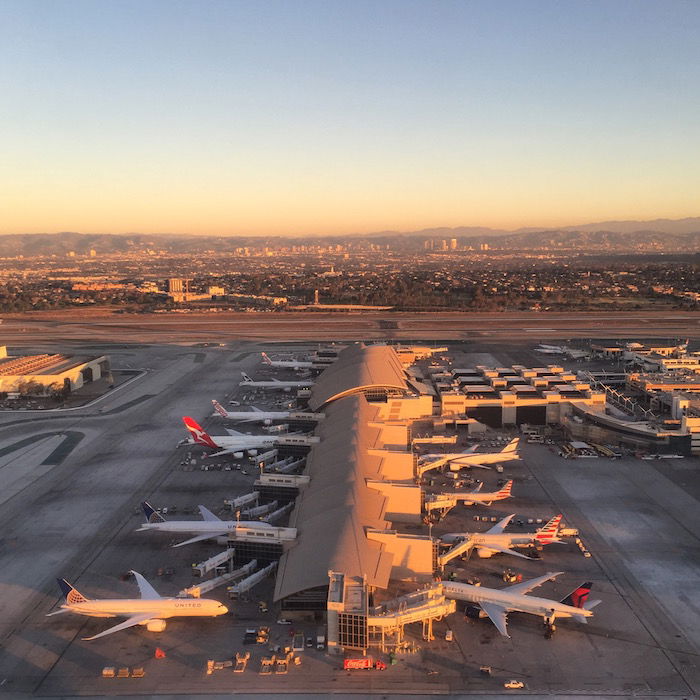 Tom Bradley International Terminal LAX
As of now United is one of only two airlines to offer nonstop flights between the US and Singapore. In 2013, Singapore Airlines canceled the longest two flights in the world, from Newark and Los Angeles to Singapore. They were operating the flights with A340-500s, which they returned to Airbus as part of a larger deal.
They didn't have another plane that could operate the routes, so their only option was to cancel them. Singapore Airlines said they would restart nonstop flights between the US and Singapore in 2018, once they take delivery of their first ultra-long range Airbus A350.
However, once United announced their nonstop flight between San Francisco and Singapore, Singapore Airlines quickly matched, and added the same route (which was just barely within range for their existing A350s). It sure seems like United is trying to get out ahead of Singapore Airlines here, as they know they'll launch a Los Angeles to Singapore flight in the next couple of years.
What do you make of United's new Los Angeles to Singapore route?