This has been a fairly slow travel week for me. I just took a few domestic flights, as I'm between international trips. I should have an exciting international trip coming up shortly, so stay tuned for that. In the meantime it's a good opportunity to catch up on trip reports from past international flights.
On the airline and miles & points front, this week we've seen a preview of the new IHG PointBreaks list, some great Air France first class fares, details of some new TSA screening guidelines, information on when United is discontinuing international first class, and much more.
With that out of the way, here's a recap of this week on the blog:
Featured Stories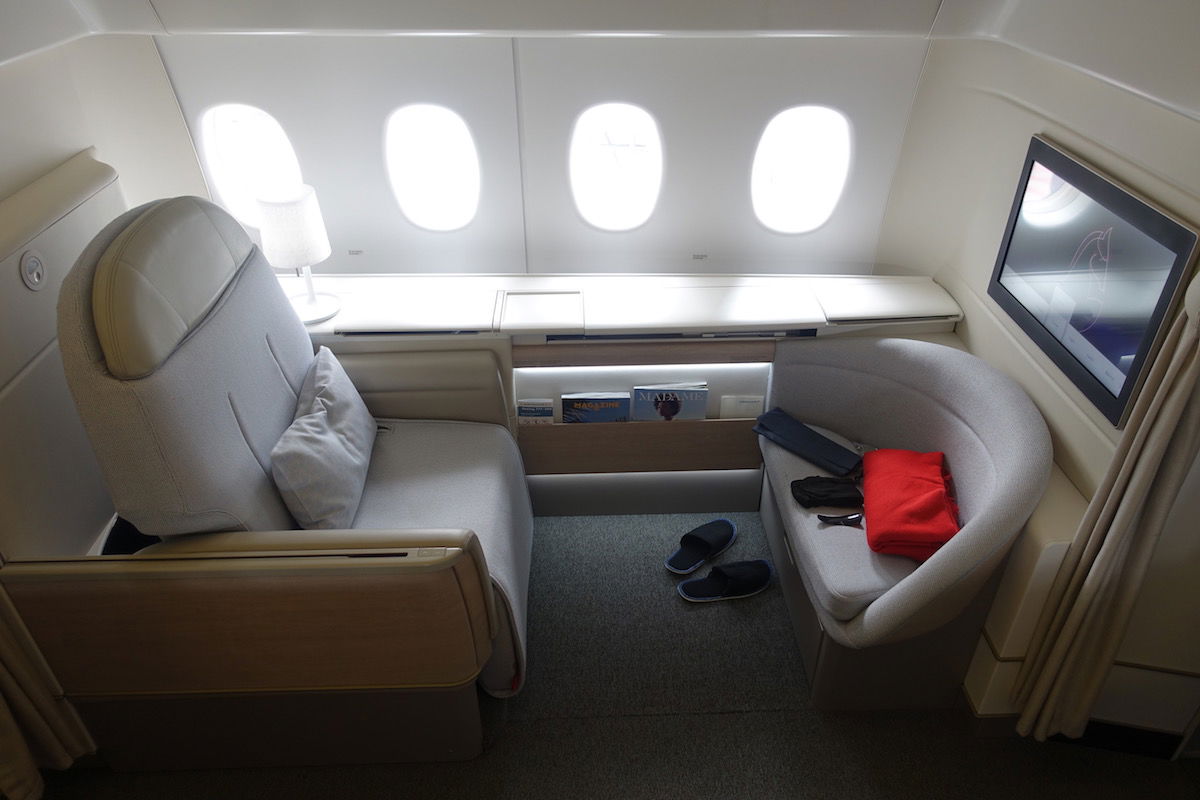 We're seeing amazing Air France first class fares at the moment between the US and Europe, which were shared by zoqfotpik on FlyerTalk. The fares are valid through the end of the schedule with no blackout dates, there's a 90 day advance purchase requirement, and as of now there's no end date for these fares (though I imagine they'll be pulled eventually — if you're interested I'd book sooner rather than later).
I figured there were a couple of other things worth pointing out about these fares, including how you can reasonably use points for the fare.
---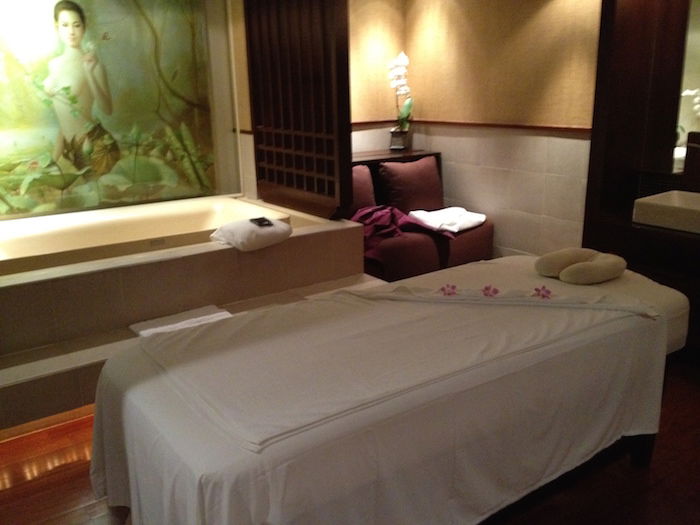 Japan Airlines is cutting complimentary massages in their Tokyo Haneda and Tokyo Narita lounges, effective immediately. While it was a nice perk, ultimately they just offered short 10 minute treatments, so it wasn't as involved as the spa treatments offered in some other airport lounges.
With that in mind, I thought it would be fun to make a list of what I consider to be the top complimentary spa treatments offered in airline lounges. I'm only going to be giving each airline one spot, so airlines that offer treatments in multiple locations or for multiple classes of service will only be mentioned once.
---

TIPS: Earning Miles & Promos
Beware Hyatt 3rd Night Free Offers
The Most Lucrative Aspect Of Credit Cards In Sweden
Instant Approval On The Citi AAdvantage Executive Card!
Big Virgin Atlantic Card Sign-Up Bonus Returns
Save On Your Cell Phone Or Cable Bill With Amex Offers
A Gol Smiles Promotion That's Too Good To Be True
Fantastic Air France First Class Fares From The US To Europe!
Citi Executive AAdvantage Card 75,000 Mile Sign-Up Bonus
Citi AAdvantage Executive Card Admirals Club Benefits Explained
The Chase 5/24 Rule Explained
Citi Premier Travel Benefits Explained
10 Best Credit Card Offers For July
Buy United Miles With Up To A 100% Bonus
The Citi Prestige Fourth Night Free Benefit Is Now Bookable Online
The 4 Best No Annual Fee Personal Credit Cards
The 2 Best No Annual Fee Business Credit Cards
2 Great Online Shopping Portal Bonuses
A Minimum Of $625 Of Airfare With The Citi Premier® Card
TRICKS: Redeeming Miles
How To Redeem Points For The Great Air France First Class Fares
The 100+ IHG Hotels That Will Be Bookable For 5K Points On Monday
IHG Rewards Club Fall 2017 PointBreaks List Preview
Wyndham Rewards Auctions Launches
TRAVEL With Ben (Lucky)
Twilight Zone: Baltia's VP Of Corporate Communications Reached Out To Me
A Note In My Hotel Room That Took Me By Surprise
I'm Going To Easter Island Thanks To A Cheap Business Class Fare!
The Worst Thing I've Seen In A Hotel Room. Period.
The 9 Best Airport Lounge Spa Treatments
How Passive Are You When It Comes To Hotel Service Issues?
Why I Didn't Love Lake Como
REVIEWS & Trip Reports
Introduction: A Weekend In Mongolia
Review: Air France First Class 777-300ER Paris To Houston
Review: Volunteer Southern Africa Living With Big Cats Program
Review: Air France First Class Ground Experience Paris
Review: Milan Malpensa Airport Lounge
Review: Air France Business Class A318 Milan To Paris
Review: Sheraton Milan Malpensa Airport
Review: Il Sereno Lake Como
Review: Sheraton Lake Como
NEWS & Updates
RwandAir Plans To Fly To The US Starting In August 2018
United Is Discontinuing International First Class As Of May 1, 2018
Beijing Is Introducing 144-Hour Transit Without Visa
Swiss' Brand Video Sums Up What I Love About Airlines
FASCINATING: SonAir Flies 747s Between Houston And Luanda?!
Is Chase Losing Money On The Sapphire Reserve?
American Basic Economy Is Expanding To Most Domestic Flights By September
Airberlin Is Vacating American's Terminal At JFK
Virgin Atlantic's "Anyone But British Airways" Discount
What Are The Chances That Virgin Atlantic Joins SkyTeam?
RIP: American's Old First Class
Whoa: Delta Is Buying 10% Air France Stake, Air France Is Buying 31% Virgin Atlantic Stake
American Is Introducing Enhanced Baggage Tracking
Uber Introduces $15 Fee To Return Lost Items
New TSA Screening Restrictions On Electronic Devices
Amex Adds Strong Language To Counter Bonus Abuse
Singapore Airlines Is Introducing In-Flight Fabric Care Amenities
Lyft's Newest Partner Is… Taco Bell?!
Air India Plane Diverts After Pilots Forget To Retract Landing Gear
Japan Airlines Is Cutting Free Massages In Their First Class Lounge
The TSA & United Disagree Over TSA Policy
Air France Is Launching A New Route To Atlanta… With An A320!
What Is Lufthansa HON Circle?
United Stops Selling First Class On Most 777 Routes As Of May 1, 2018
---
I hope everyone has a great rest of the weekend!