American has been trying to refresh their longhaul fleet over the past few years. This process started back in early 2013, when they took delivery of their first 777-300ER with reverse herringbone seats in business class. It's crazy to think that was already more than four years ago. Time flies.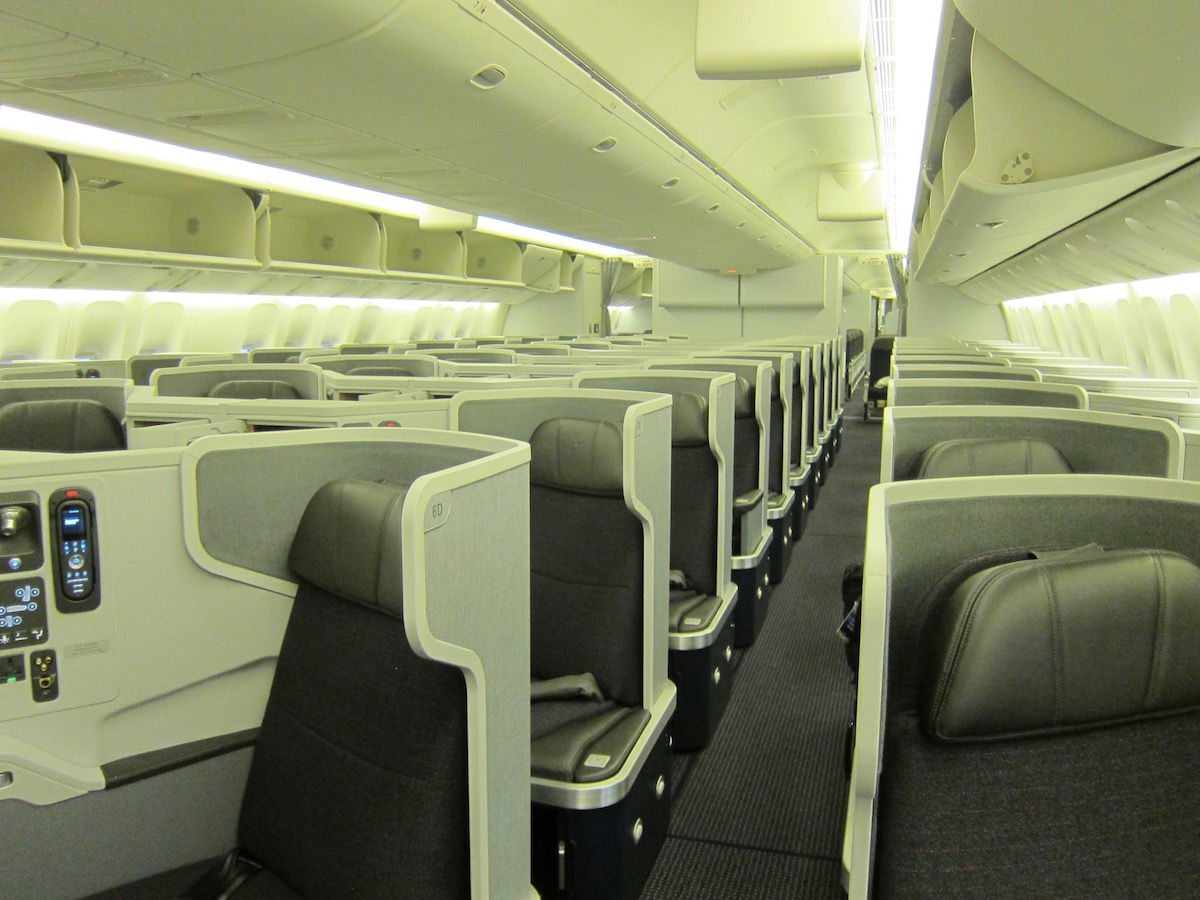 However, the single most common plane in American's longhaul fleet is the 777-200ER, so reconfiguring all 47 of those planes has been quite a project. After over four years, it's finally complete.
American has just sent their latest 777-200ER to Hong Kong to be reconfigured with the new business class product. What does that mean in practice? All of American's 777s now feature fully flat seats in business class, rather than the old angled business class seats they had on the 777s.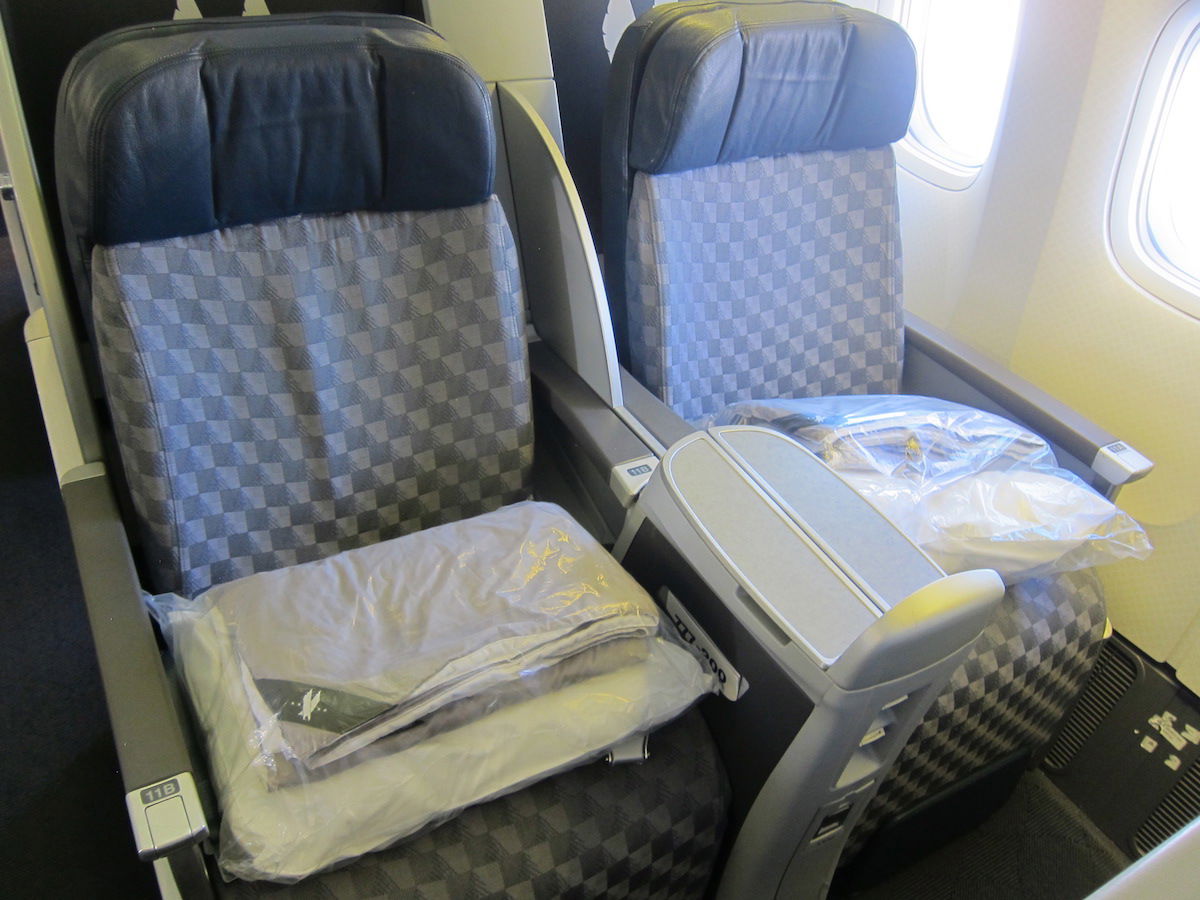 The other major implication is that American has eliminated international first class on their 777-200s. American used to have first class, business class, and economy class on the 777s, while right now they have business class and economy class, with plans to add premium economy in the future.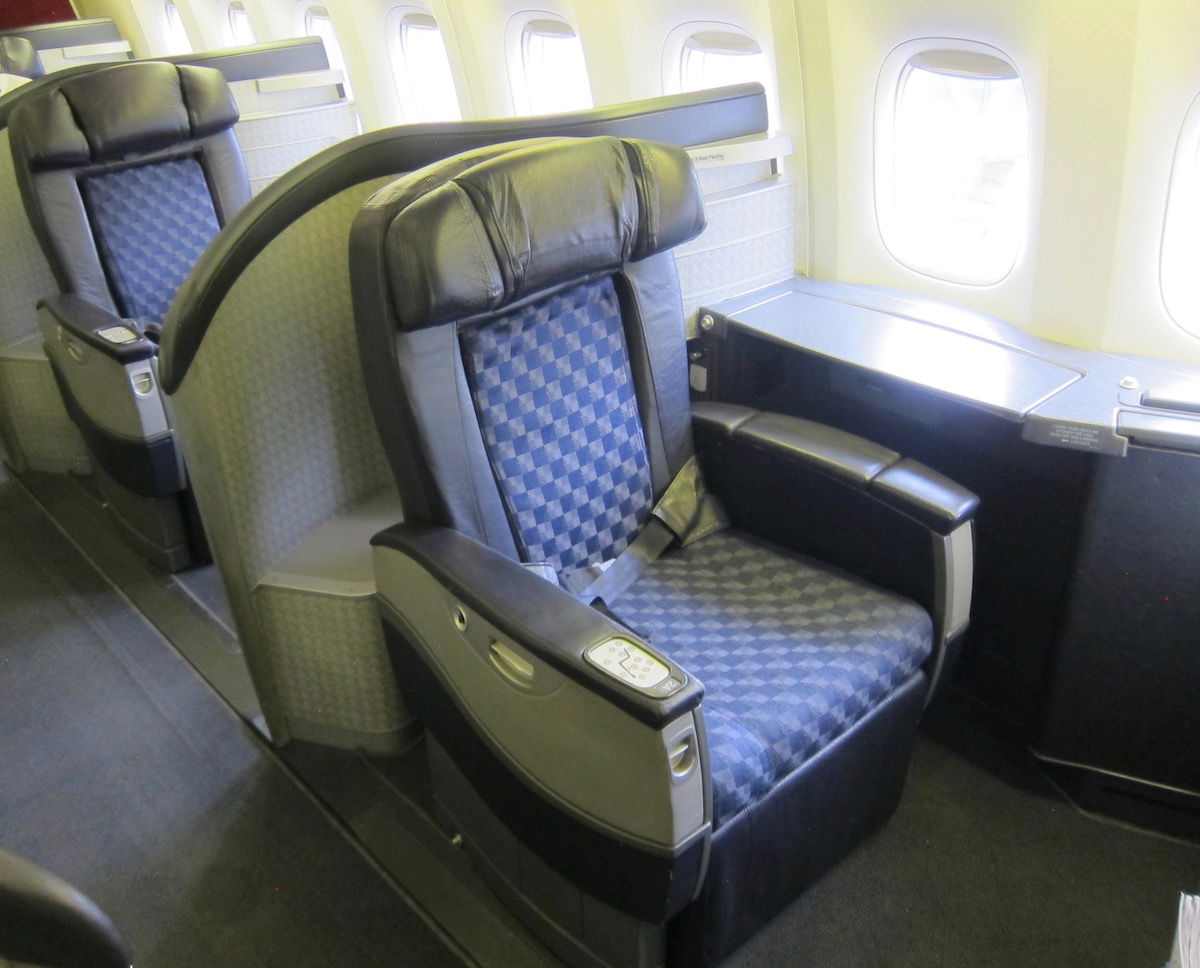 Ultimately American's new business class is nearly as good as their old first class, so this isn't a huge loss.
Perhaps those most impacted are employees. American's old 777-200 first class cabins were massive, with 16 seats. They'd rarely be full of paying (or even upgraded) passengers, so it was a goldmine for non-revenue passengers, since they'd get those seats on a space available basis.
American eliminating international first class on the 777-200 is a huge loss for employees, since scoring a business class seat is much tougher. That's because those passengers are accommodated after all paid upgrades are processed.
This also means that the only planes in American's fleet featuring three cabin first class are the A321s operating premium transcons, as well as the 777-300ERs.
There are only eight first class seats on the 777-300ER, and American has 20 of these in their fleet. That means American has a total of 160 international first class seats in their entire fleet now.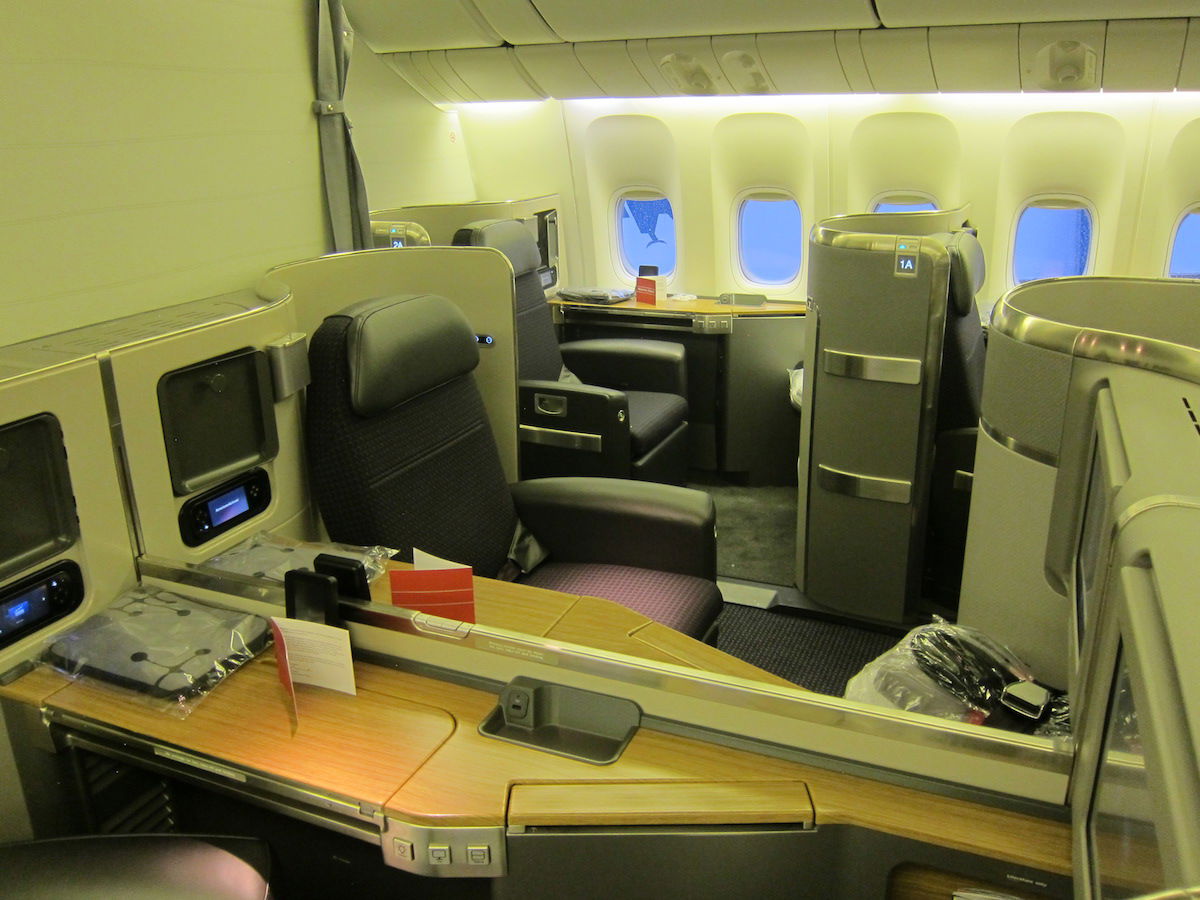 So it's exciting that American's entire 777 fleet now features fully flat beds in premium cabins. However, unfortunately there are still some 767s and 757s not featuring fully flat beds, so American's entire longhaul fleet doesn't have flat beds yet.
As a customer I'm happy to see these uncomfortable angled dentist chairs eliminated on the 777s. At the same time, as an Executive Platinum there's something about the old 777 that made me nostalgic for the "good old days" of American. It reminds me of a time when American was actually dedicated to improving their frequent flyer program, rather than cutting it to no end. A time where the Executive Platinum desk agents were actually helpful, rather than clueless. A time where upgrades actually cleared consistently. Etc., etc., etc., 😉