There are quite a few airlines out there that offer complimentary massages in their lounges. It's always a treat to get a massage on a connection between long flights, given how tight bodies can be after sitting for so long. The quality and length of these massages can vary greatly.
Probably the best airline lounge massage in the world is in the Thai Airways First Class Lounge Bangkok, where passengers receive an hour-long full body massage in a private room. But there are even more accessible lounges that also offer massages. For example, the Amex Centurion Lounge Dallas offers complimentary 15 minute massages, which are great as well.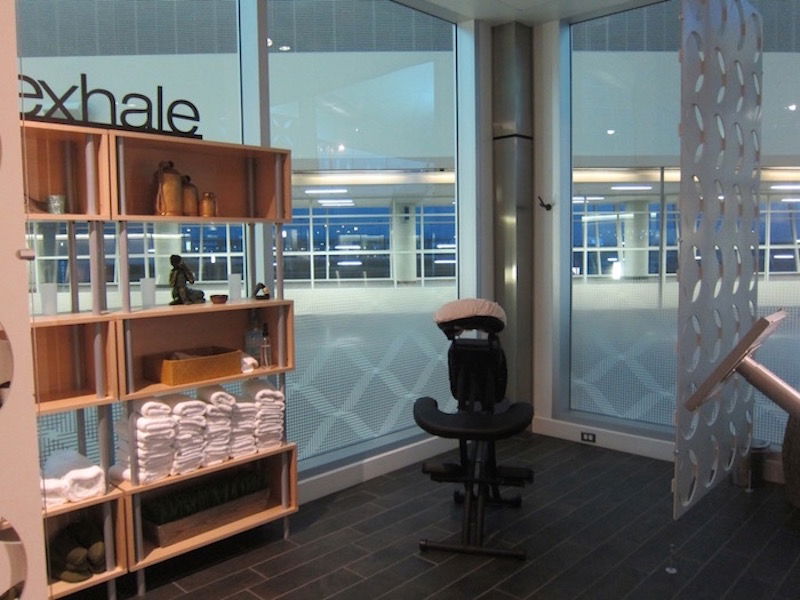 Amex Centurion Lounge Dallas massage chair
While it was never my favorite, Japan Airlines has offered complimentary massages in their first class lounges at both Tokyo Narita and Tokyo Haneda. The massage is just 10 minutes, but I've always found it to be great (and since it's Japan, there's no expectation of tipping). Keep in mind that oneworld Emerald members also got access to these lounges, so there was no requirement to actually be flying first class in order to get a massage.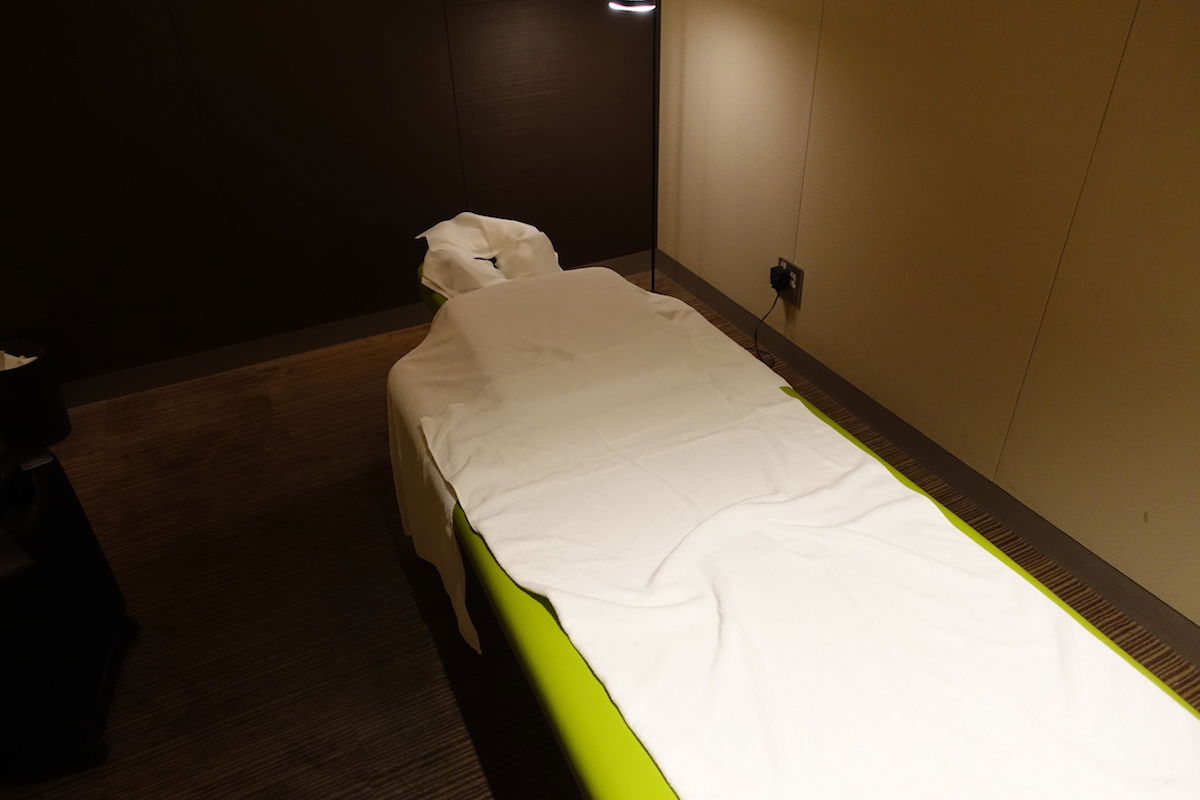 Japan Airlines first class lounge massage room
Well, unfortunately it looks like Japan Airlines has cut the complimentary massage feature in their lounges at both Haneda Airport and Narita Airport. Instead they're apparently increasing the number of 3S Takumi medical massage chairs that they have available in the lounge.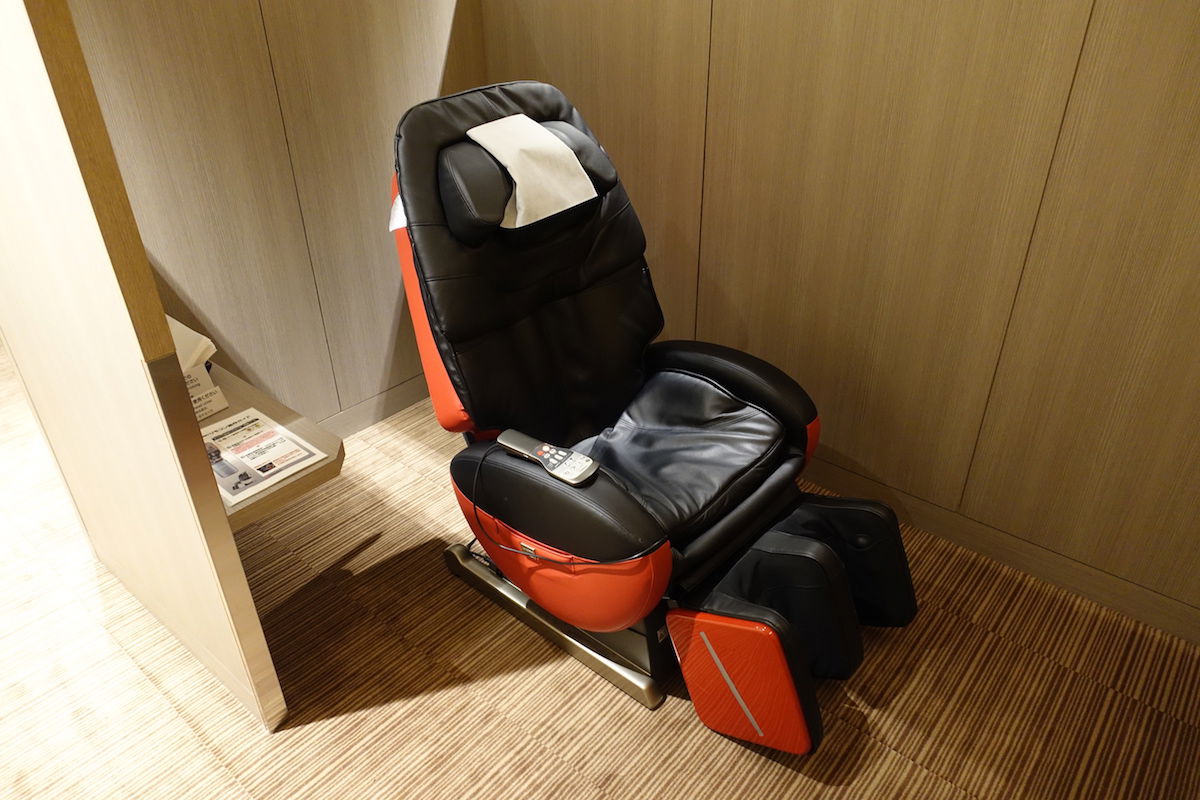 Japan Airlines first class lounge massage chair
In the past my strategy was to get a 10 minute massage and then sit in a massage chair, so I viewed the two as being complementary, and not substitutes.
As much as I think Japan Airlines' first class product is one of the best in the world, I don't think their lounges live up to the onboard product. I prefer the Haneda lounge to the Narita lounge in terms of the decor, but even so, there's not all that much that sets the lounge apart.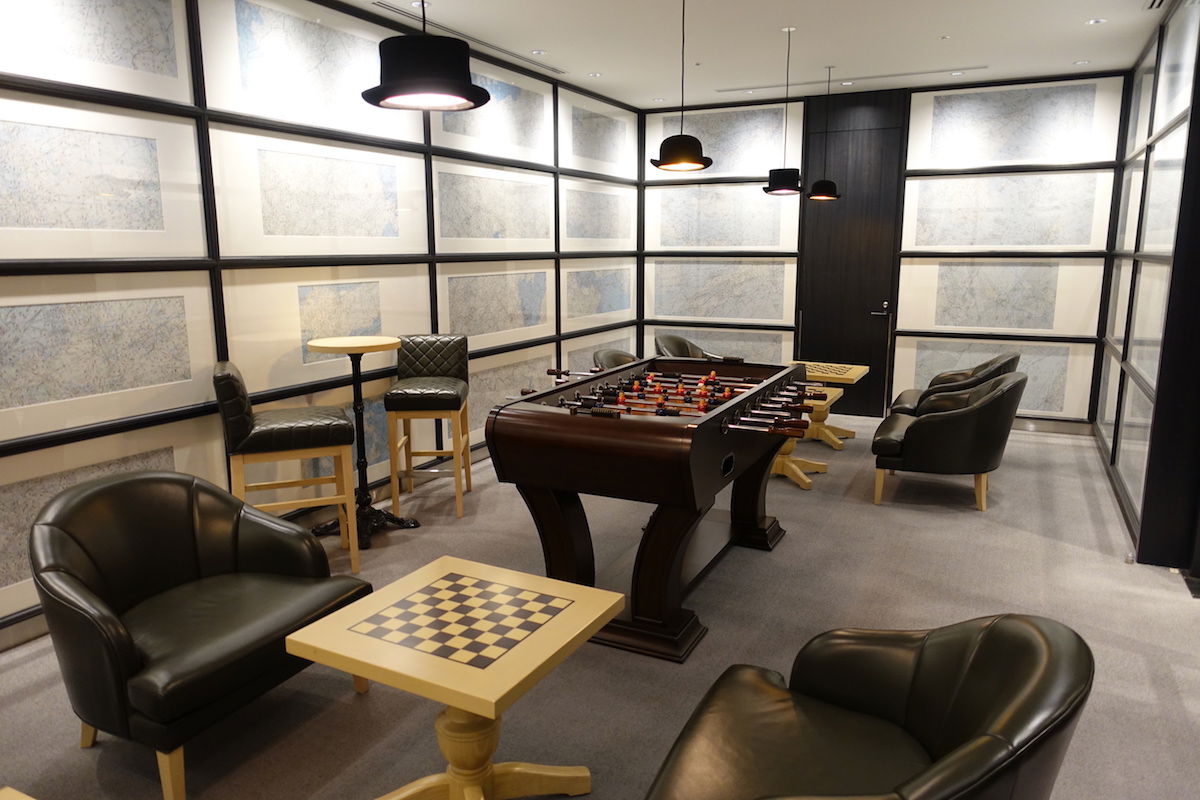 Japan Airlines first class lounge Tokyo Haneda
Did you ever get a massage in JAL's first class lounge, and if so, are you sad to see this perk be discontinued?
(Tip of the hat to View from the Wing)