RwandAir has been talking about launching flights to the USA since 2016, though up until now it hasn't happened. It would appear that may finally be changing… maybe.
RwandAir plans Kigali to Accra to New York flight
RwandAir has filed with the US Department of Transportation (DOT) for permission to launch flights to the United States. Starting in December 2021, RwandAir intends to fly from Kigali to New York JFK via Accra.
While the number of frequencies hasn't yet been stated, I would assume that this service would operate maybe a couple of times per week, given RwandAir's lack of long haul aircraft.
Proposed route for RwandAir's USA flight
Which planes will RwandAir use for USA flights?
RwandAir will use an Airbus A330 for the Kigali to New York route. RwandAir has two A330s — one A330-200, and one A330-300. RwandAir's A330s are in a three cabin configuration, with business class, premium economy, and economy. The planes feature 244-274 seats.
RwandAir A330
RwandAir has a solid business class hard product, as the airline has Vantage XL seats, featuring direct aisle access. I had the chance to fly RwandAir business class from Kigali to Brussels to London a couple of years back, and had a good flight (though there's definitely room for improvement with the soft product).
Back in the day the plan was for RwandAir to launch nonstop flights between Kigali and New York using A330-900neos, as the airline had two of these planes on order. However, in the meantime the airline has canceled these plane orders. Heck, at one point the airline was also planning on acquiring A350s, but that never ended up happening either.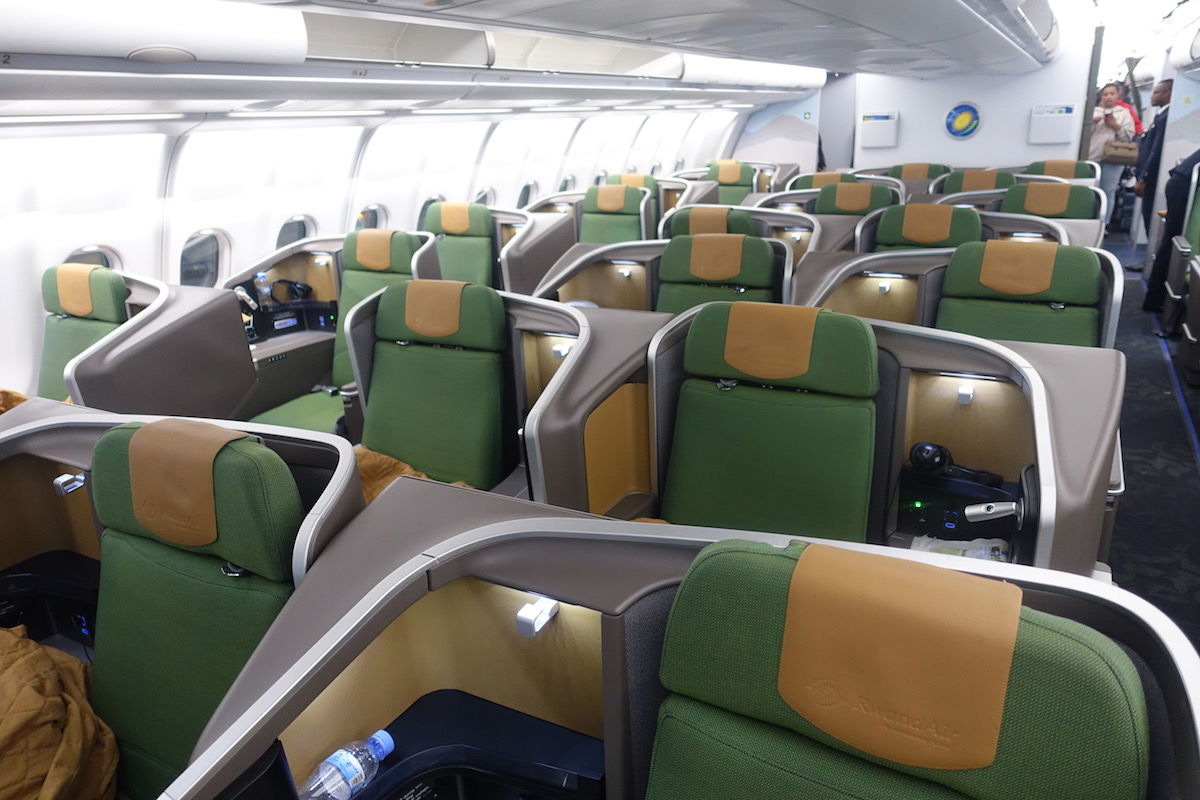 Rwandair's A330 business class
Why would the RwandAir flight stop in Accra?
For those wondering about the Ghana stop, RwandAir doesn't have a plane that's capable of flying nonstop between Kigali and New York (at least without a payload restriction), so the Accra stop makes sense:
The US to Ghana market is pretty sizable in and of itself, and the airline would presumably have pick-up rights there
The Accra stop doesn't represent a significant detour, as it's more or less on the way
Kigali to New York nonstop would cover a distance of 7,039 miles; with the routing RwandAir is flying, Kigali to Accra covers a distance of 2,157 miles, while Accra to New York covers a distance of 5,111 miles, so that's just an extra 200+ miles
RwandAir would be going head-to-head against Delta Air Lines in the New York to Accra market. On top of that, United Airlines will soon be launching a nonstop flight between Washington and Accra, which is the only other nonstop flight between the US and Ghana.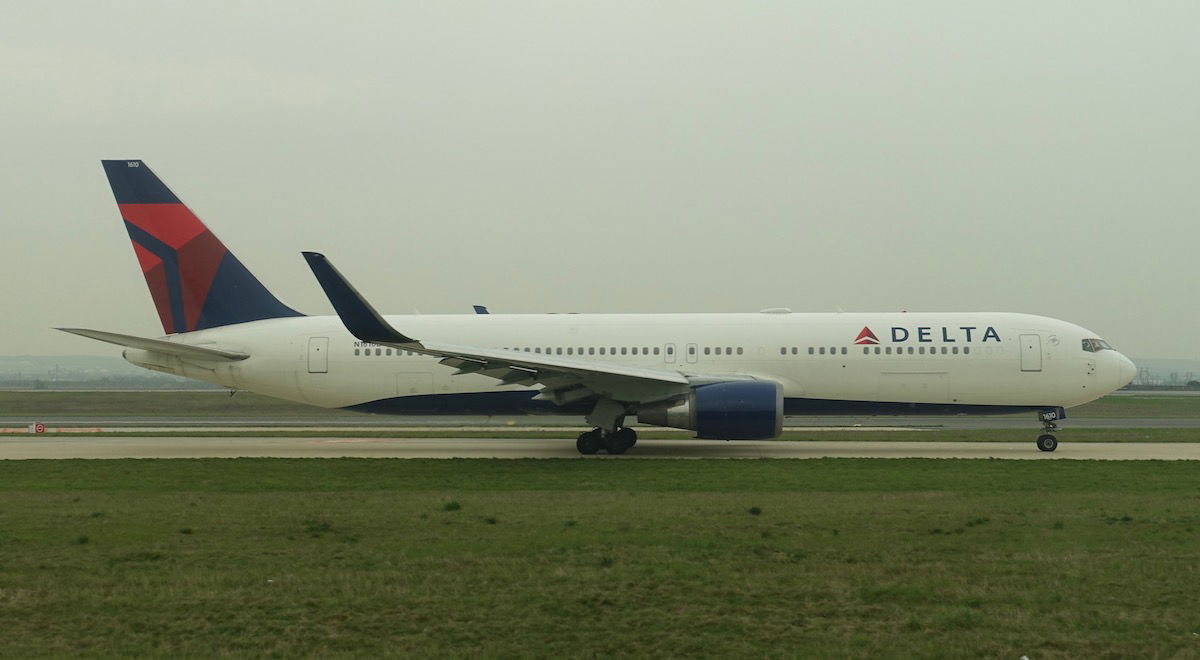 Delta also flies between New York and Accra
Will RwandAir actually launch USA flights this time?
As mentioned above, RwandAir has been talking about flying to the US for five years now, and it's anyone's guess if this actually happens this time around. I would say that if the airline couldn't make the route work pre-coronavirus, it seems unlikely that the route would work as of late 2021, since it will likely be at least a few years until international demand fully recovers.
Like so many national airlines, RwandAir has struggled with its approach towards growth:
The goal is for the airline to be profitable, but also for the airline to act as a vehicle for tourism and trade growth, and direct flights enable that
The problem is that governments seem to go back and forth as to how much they're willing to subsidize airlines; a route can make sense for a national airline even if it loses money (in terms of the positive impact on a country's economy), but that requires the government to be onboard with the concept long-term
RwandAir's current CEO was appointed in 2018, and she made it clear that her goal is to make the airline profitable. I simply don't see how a US route would contribute towards a direct profit for the airline.
As Kenya Airways' CEO said when the airline launched its much-anticipated Nairobi to New York flights, "there is nothing lucrative about flying to New York." Need I say more?
So yeah, I remain highly skeptical about this route actually happening. I'd love to see it, but I'm not holding my breath…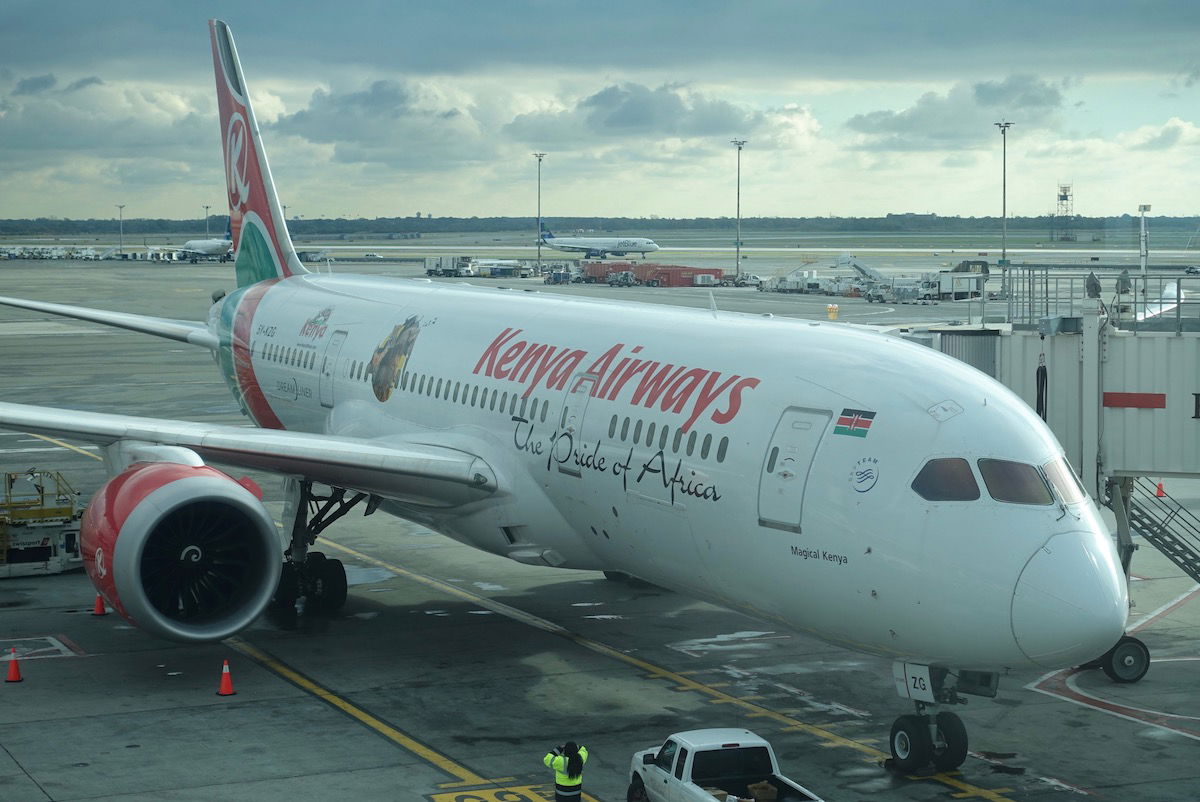 Kenya Airways' US route hasn't been much of a success
Bottom line
RwandAir has once again filed with the US DOT to launch flights between Kigali and New York. This time around the service will operate via Accra, and is expected to launch in December 2021.
Only time will tell if this service actually launches, as I'm skeptical. On the one hand, this seems like a bizarre time to launch this route, especially if it never happened pre-pandemic. On the other hand, the airline has just filed with the DOT, suggesting that the airline feels comfortable with the decision based on current circumstances.
What do you think — will RwandAir actually launch Kigali to New York flights this time?