As longtime readers know, I have an unhealthy obsession with random airlines and routes. The more obscure a route, the more determined I am to fly it. I spend a lot of time looking up random airline routes, and at this point I'd like to think I've at least heard of every single airline operating longhaul flights out of the US.
Well, yesterday I was proven wrong. A friend told me abut SonAir, which apparently operates twice weekly flights between Houston and Luanda, Angola. I had never heard of the airline, and while I can see the logic to the route (well, more so a few years back than now, but still…), I find this fascinating.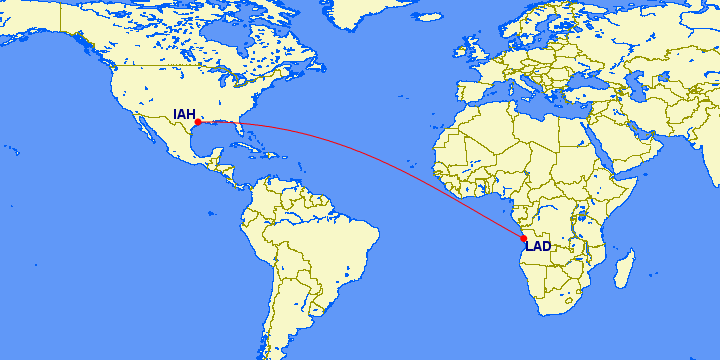 SonAir seems to operate a twice weekly 747-400 service between Houston and Luanda, which they call the "Houston Express." At ~7,700 miles, that's a long flight. Per their website, here's the configuration of the plane:
The airplane has a modern configuration to serve 189 passengers in 10 Business Deluxe seats, 76 Business seats, 67 Economic Class Premium seats and 36 Economic Class seats.
As you can see, the plane has a very sparse configuration, presumably because part of the plane is used for cargo. The pictures of the cabin that are online look nice, at least for the 10 "Business Deluxe" seats (presumably formerly first class).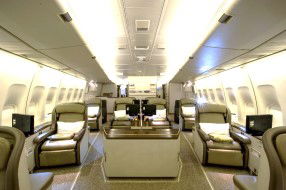 The flight seems to be operated by a 747 with the tail number N322SG, which is a 17 year old Air Atlas 747-400. In looking at the plane's history, it was first operated by ANA, then Oasis Hong Kong, and then Atlas Air since 2010.
The route operates twice weekly, with the following schedule:

Rather bizarrely the flight is open to the public, but has to be booked through WTA (World Travel Agency) in Houston. I can't find any way to book it online.
This flight used to only be available to US oil executives and workers who commuted between Angola's offshore oil extraction platforms and Houston. However, ch-aviation reports that this flight is open to the public as of May 1, 2017. However, I suspect it's not cheap, and that there aren't many options for ex-Cairo or ex-Colombo ticketing to score a deal. 😉
The funniest part about this is that I've been wanting to try Luanda-based TAAG Angola for a while, as they have one of the few remaining first class products I haven't tried. Oh, and they also have a very cool livery.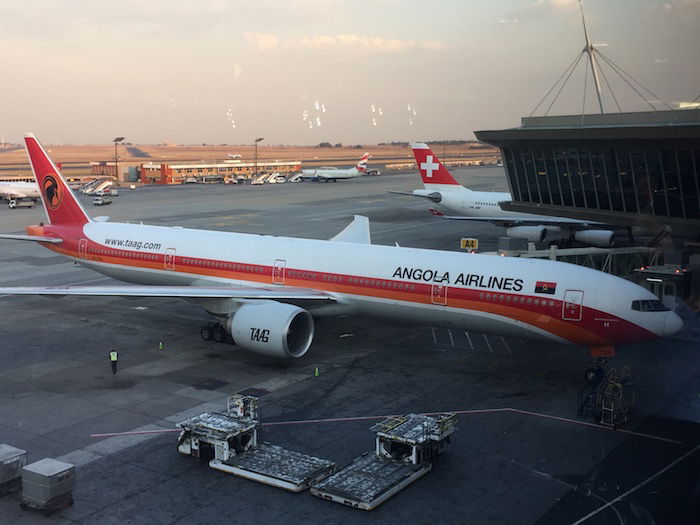 Anyone as fascinated by this flight as I am? Has anyone taken this flight before?
(Photo credit for featured image to John Taggart)