I'm writing about this not because I think there's going to be a mad rush to book Air France's new route, but rather because I find this to be interesting. If I was at Atlanta Airport and saw an Air France A320, I'd probably assume it's a few thousand miles off course and got lost, since the airline primarily operates this plane out of their Paris hub. 😉
However, something a lot of people don't realize is that Air France has a couple of A320s based in the Caribbean, which operate short hopper routes within the region. On one hand that's logical enough, given the number of French territories in the Caribbean. On the other hand, I imagine it would at least catch many of us off guard to see an Air France A320 so far from mainland Europe.
As it stands, Air France operates the following Caribbean hopper flights, per a Rapid Travel Chai post in 2014:
Cayenne to Fort-de-France
Cayenne to Pointe-a-Pitre
Pointe-a-Pitre to Cayenne
Pointe-a-Pitre to Fort-de-France
Pointe-a-Pitre to Miami
Pointe-a-Pitre to Port-au-Prince
Port-au-Prince to Miami
Port-au-Prince to Pointe-a-Pitre
Fort-de-France to Cayenne
Fort-de-France to Pointe-a-Pitre
Air France is now adding their second mainland US hopper flight, after their Port-au-Prince to Miami flight. Per @airlineroute, Air France will be launching twice weekly flights between Pointe-a-Pitre and Atlanta as of November 21, 2017. The flight will operate with the following schedule:
AF608 Pointe-a-Pitre to Atlanta departing 4:20PM arriving 8:05PM
AF609 Atlanta to Pointe-a-Pitre departing 10:15AM arriving 3:25PM
The flight will be operated by one of their A320s, featuring both business class and economy. However, much like in Europe, business class simply consists of economy with a blocked middle seat.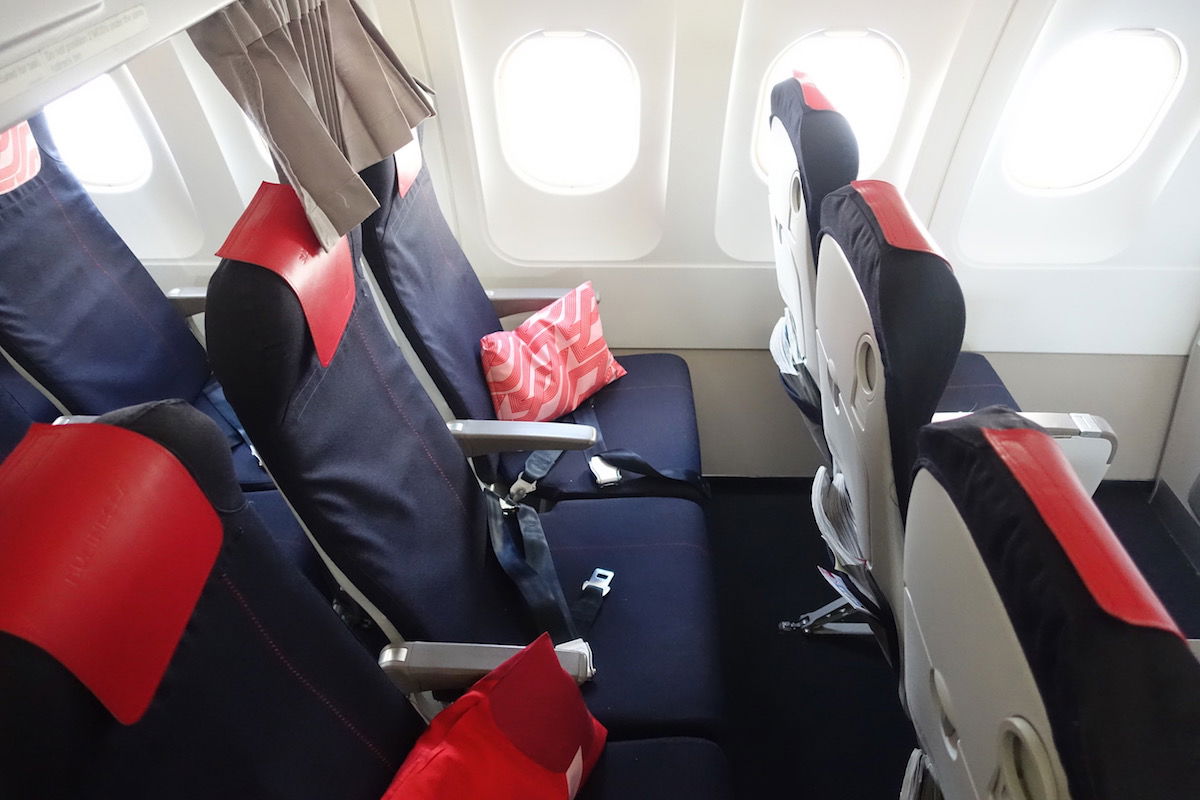 The flights are now on sale, and are quite pricey.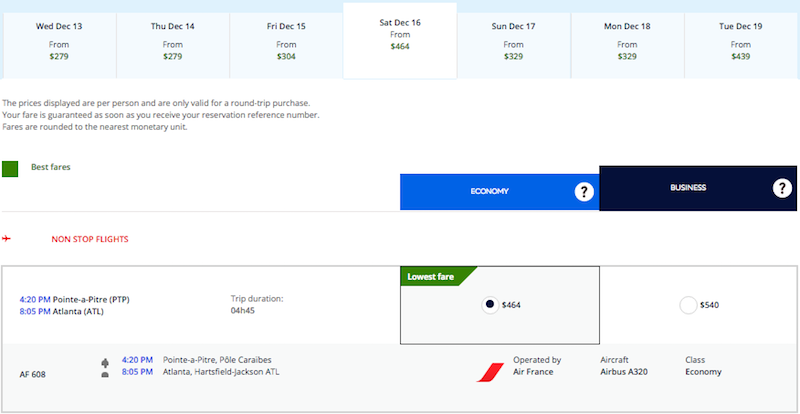 While I can't say I have all that much of a desire to fly Air France's A320 on a four hour flight between Atlanta and the Caribbean, I find this to be pretty unique nonetheless.