---
Welcome to my next trip report, covering flights in Air China first & business class, MIAT Mongolian business class, and United business class, as well as stays at a couple of hotels.
Planning the trip
As is the case with many of my trips, planning started when I had about a week where I didn't have any constraints on where I needed to be. While I theoretically have great flexibility to work from wherever I want, in reality my calendar fills up, minimizing the amount of time I have to visit new places and fly new airlines.
I knew I'd have a few days where I could fly, so my initial plan was to just fly Air China first class to Beijing, since it's one of only two Chinese airlines I haven't reviewed in first class. I figured I'd find another way to get home from Beijing.
However, I also realized that for the same number of miles I could continue to Mongolia, which has been on my radar for a long time. Then MIAT Mongolian operates a seasonal flight between Ulaanbaatar and Frankfurt, which seemed like an awesome way to return to the US.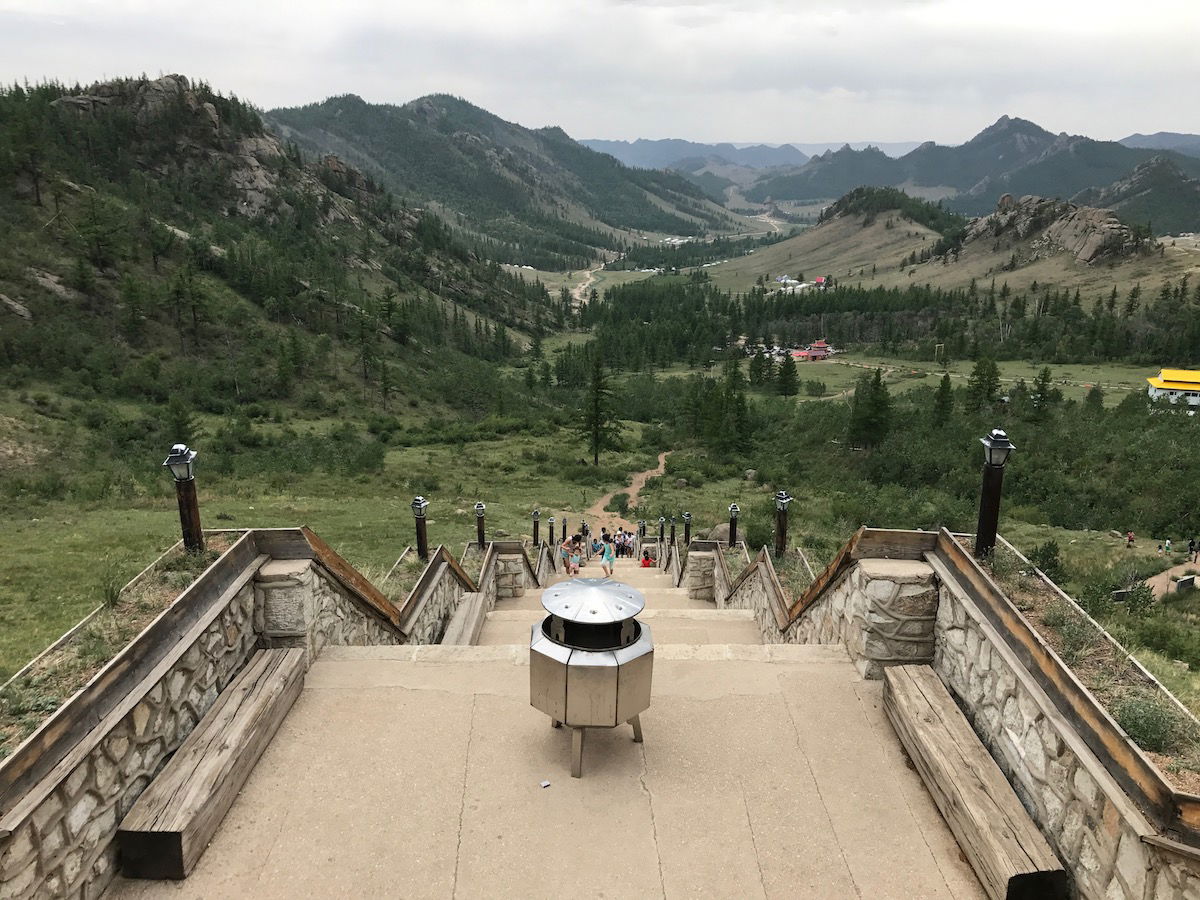 That was how planning for the trip started.
Booking flights
It's rare I do this, but I planned this trip in chronological order. I was eager to try Air China's first class product, and especially to fly their 747-8. Only three airlines in the world operate the passenger version of the 747-8, and I've already flown Lufthansa and Korean Air. So this was the remaining 747-8 that I haven't yet flown.
Air China's first class award availability is excellent, so for 105,000 Aeroplan miles (which I transferred over from Amex Membership Rewards) plus $19.50 in taxes and fees, I booked the following:
07/12 UA1963 Los Angeles to San Francisco departing 8:33AM arriving 10:11AM [Business Class]
07/12 CA986 San Francisco to Beijing departing 2:50PM arriving 5:55PM (+1 day) [First Class]
07/14 CA901 Beijing to Ulaanbaatar departing 8:35AM arriving 10:50AM [Business Class]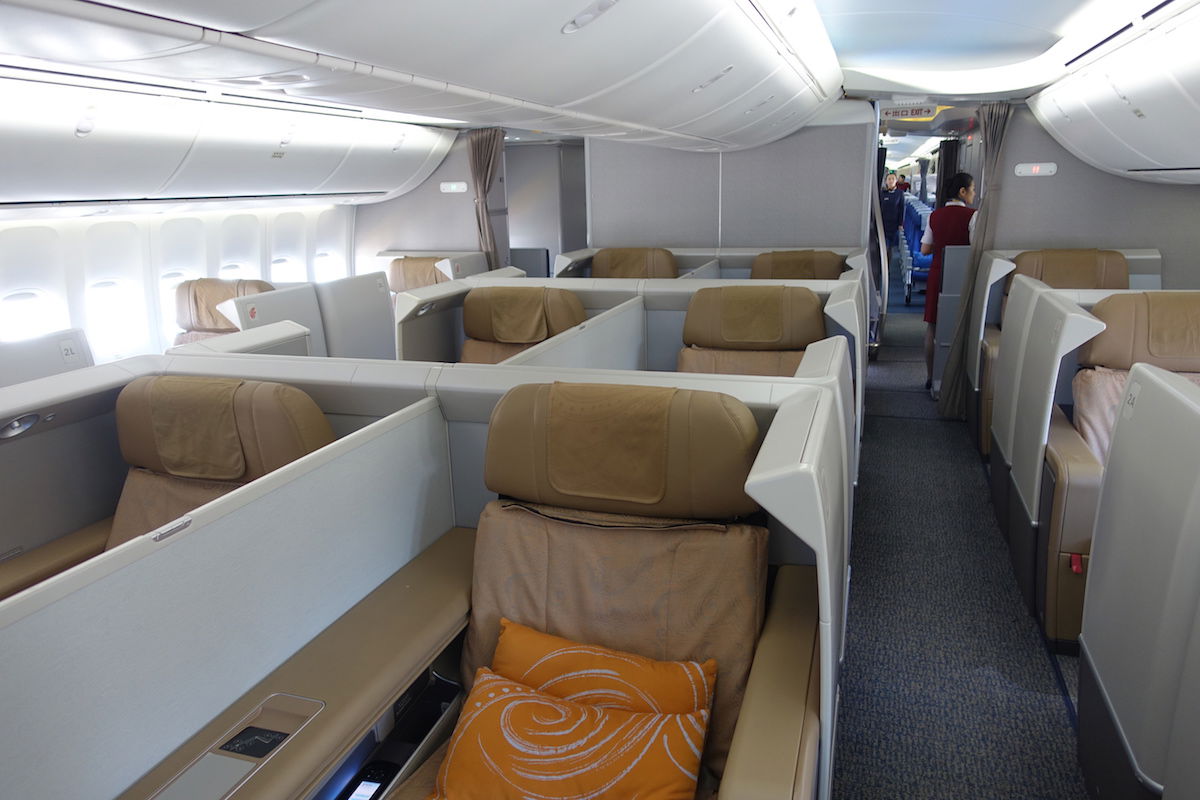 MIAT Mongolian's flight from Ulaanbaatar to Frankfurt is twice weekly, and the paid fares are fairly reasonable. So from there I booked the following, which cost ~$1,000 in cash:
07/16 OM137 Ulaanbaatar to Frankfurt departing 10:00AM arriving 1:00PM [Business Class]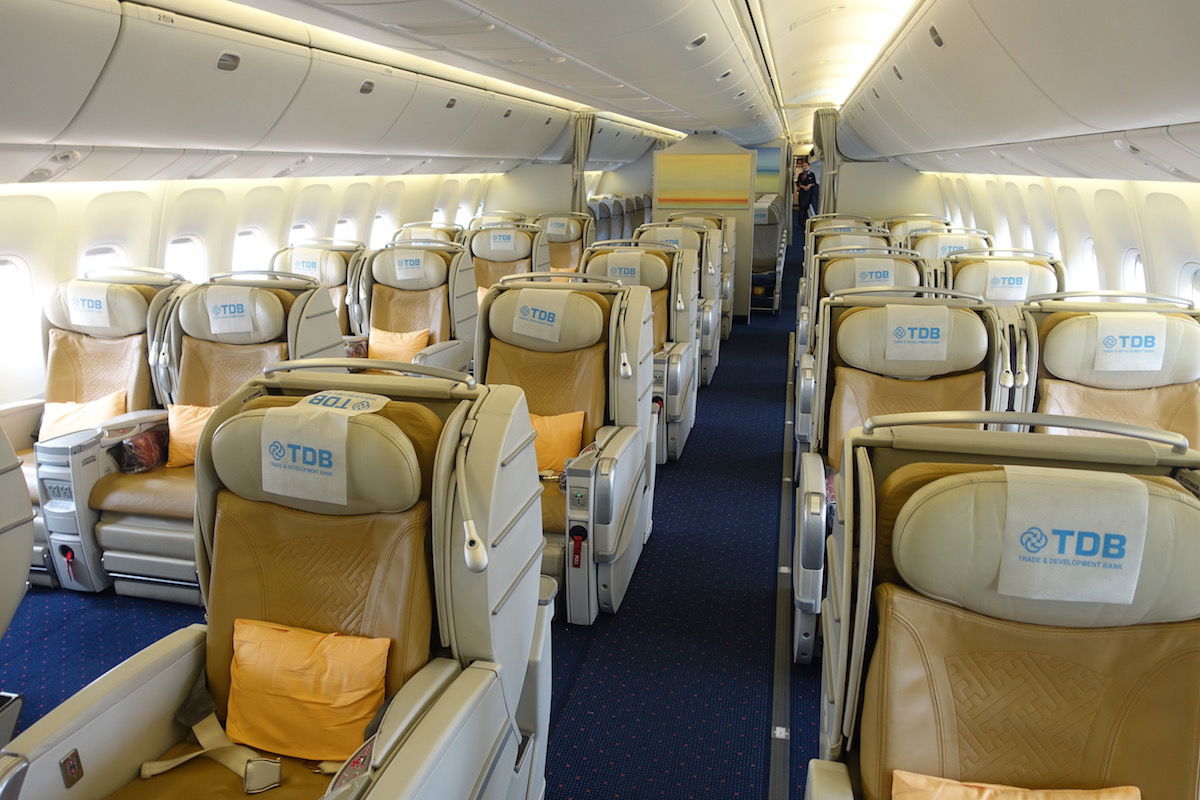 I only planned the return after I started the trip. Ford was in Europe the same time I was in Mongolia, so I figured we might as well fly back across the Atlantic together, given that my MIAT flight took me as far as Frankfurt. While there are no doubt more glamorous products we could have booked, I thought it would make sense to review United's current business class product, given that it will be around for several more years (especially since I've reviewed United's new business class product). So we booked the following for 55,000 Aeroplan miles plus $81.95 in taxes and fees:
07/17 UA47 Frankfurt to Houston departing 1:35PM arriving 5:35PM [Business Class]
07/17 UA1813 Houston to Los Angeles departing 8:17PM arriving 10:00PM [First Class]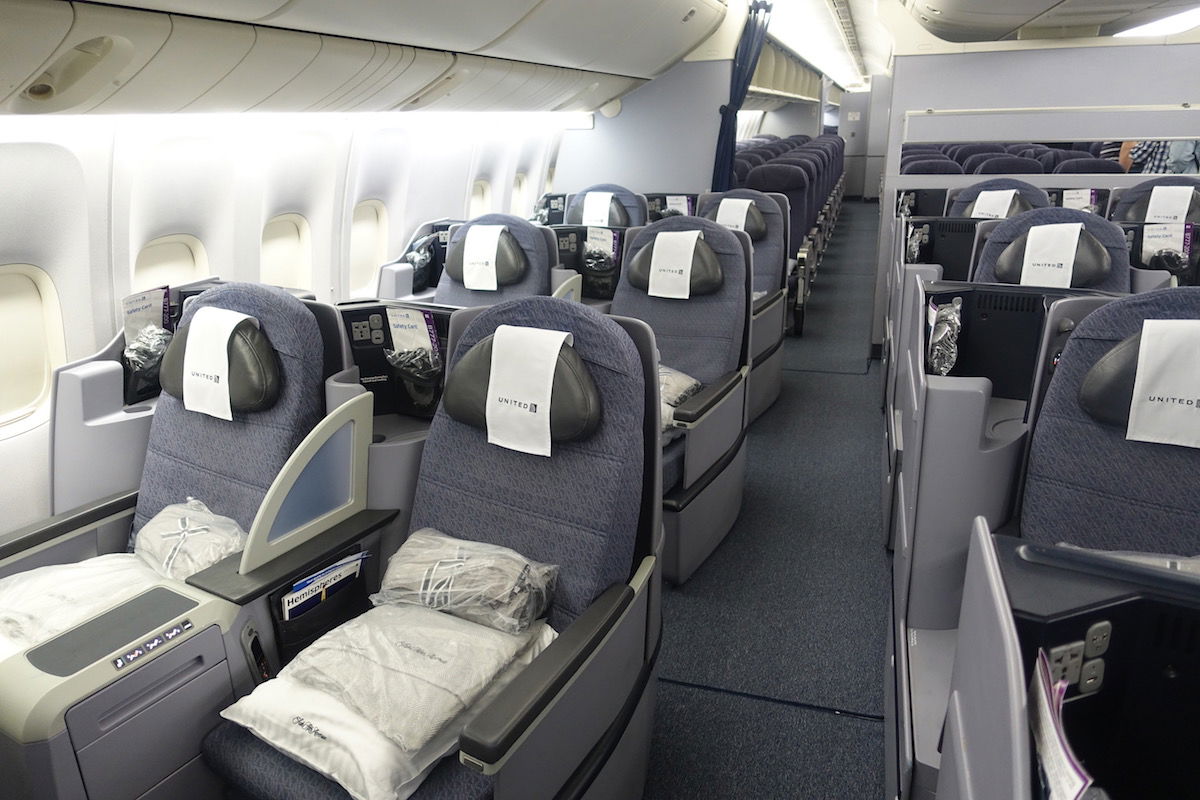 In the end, my routing looked as follows: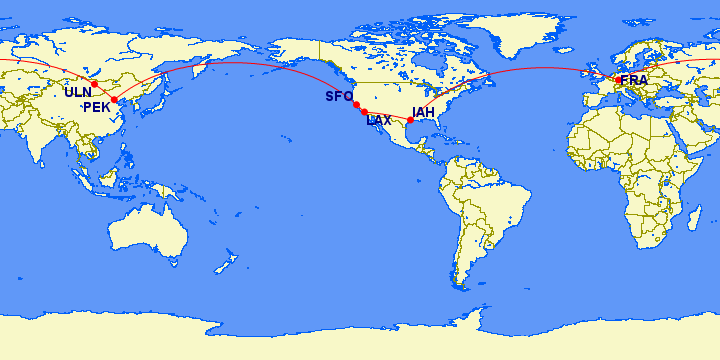 Booking hotels
For this trip I had:
1 night in Beijing
2 nights in Ulaanbaatar
1 night in Frankfurt
In Beijing I just had a quick overnight, so spending the night near Beijing Airport was the obvious choice. I decided to book the Hilton Beijing Airport. It wasn't cheap at ~$180, but still seemed like the best option.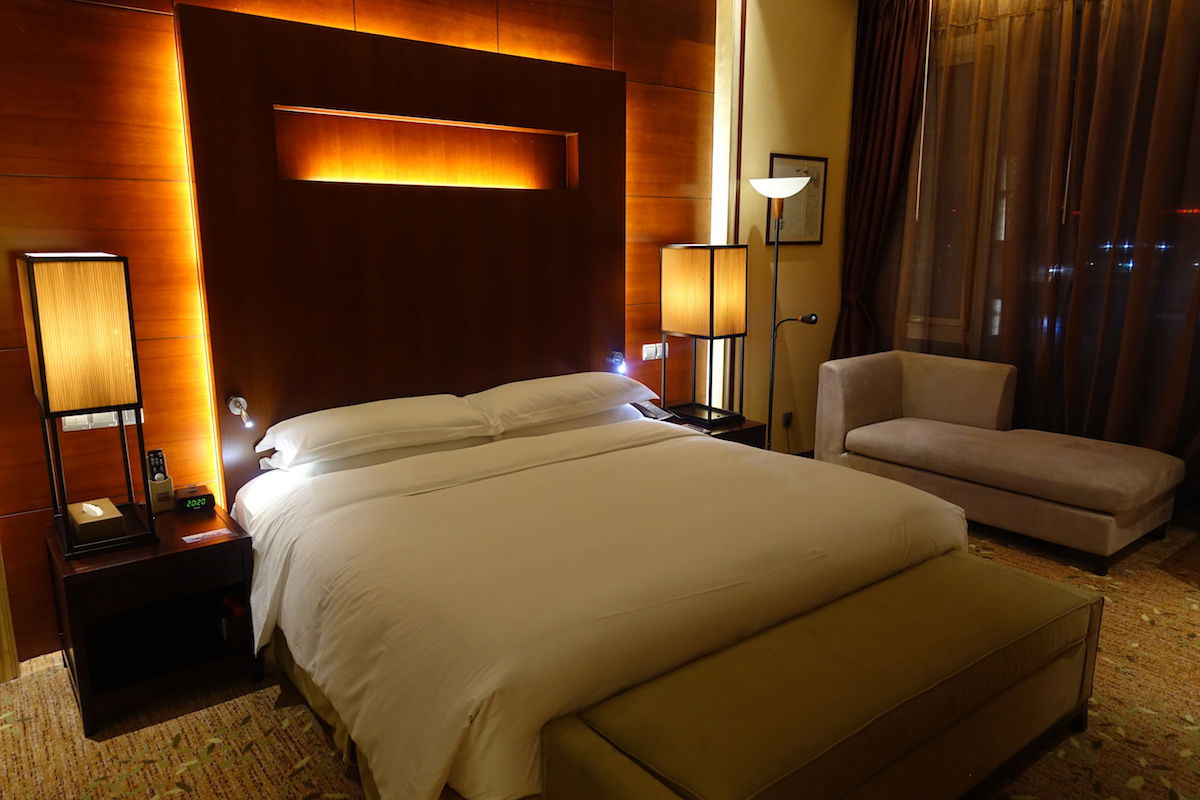 Then in Ulaanbaatar I decided to book the Holiday Inn, which just opened a few months ago. It was under $100 per night, which was very reasonable. As a point of comparison, the Shangri-La was running $400+ per night, so I couldn't justify the price premium.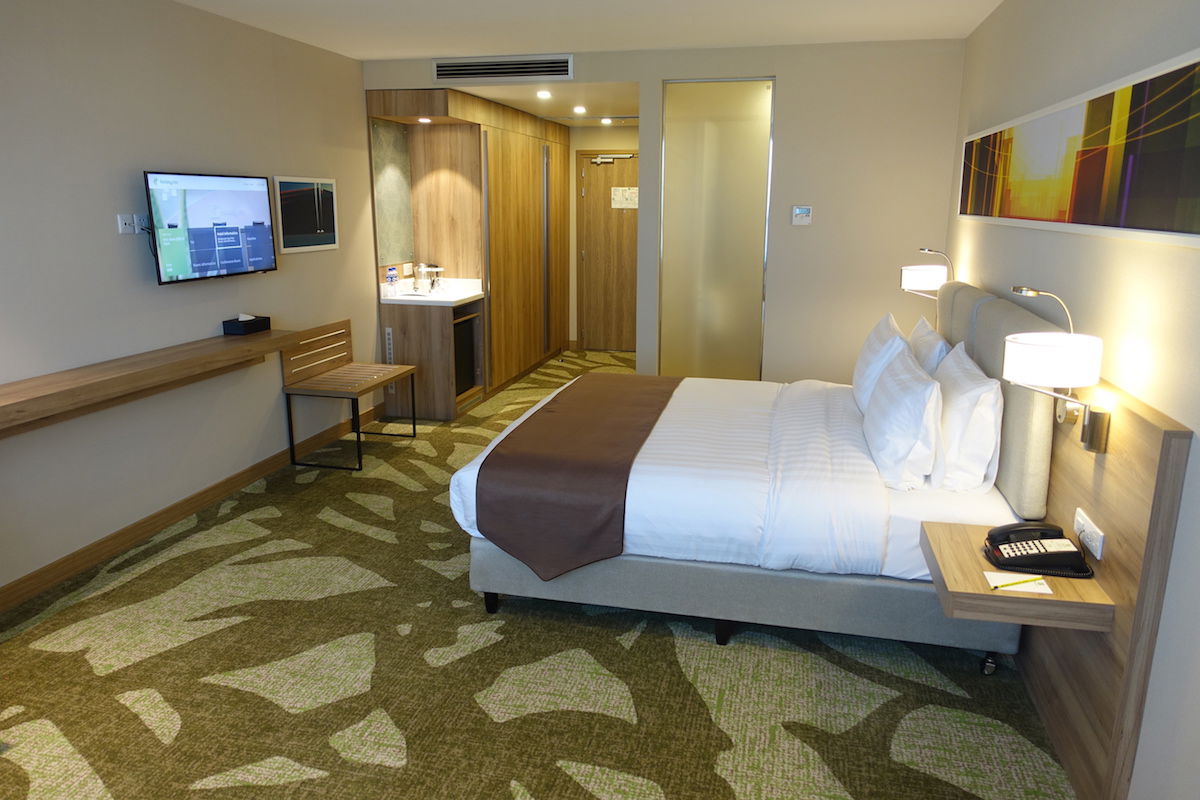 Lastly, in Frankfurt I decided to spend the night at the Sheraton Frankfurt Airport. I won't be reviewing that, given that I've reviewed it several times before.
Bottom line
I loved being able to fly Air China's first class, given how long it has been on my radar. I was also excited to fly MIAT Mongolian, which is a fairly obscure airline I didn't think I'd be flying anytime soon. On top of that, I had a great time in Mongolia, and two surprisingly great hotel stays.
Stay tuned, and thanks so much for reading!