Who owns the Hilton in your city or the Marriott where you just booked a stay? Chances are good it's not Hilton Hotels or Marriott International, but a franchisee. They've purchased the right to use the franchise's branding, and have agreed to conform to its brand standards.
The franchisee is itself a business entity. It may own a Hyatt in one town, a Holiday Inn somewhere else, and a Sheraton in a third city.
On a typical stay, it's unlikely that you'd even know whether your hotel was a franchise or corporate owned unless you went out of your way to find out. (And if you're doing that, you might want to reconsider how you spend your time and energy.)
So I was surprised when I checked into a Homewood Suites this week (yes, the very same one where my room had cleanliness issues). On first walking in, it seemed like every other hotel room you might find at a Homewood Suites anywhere in the country.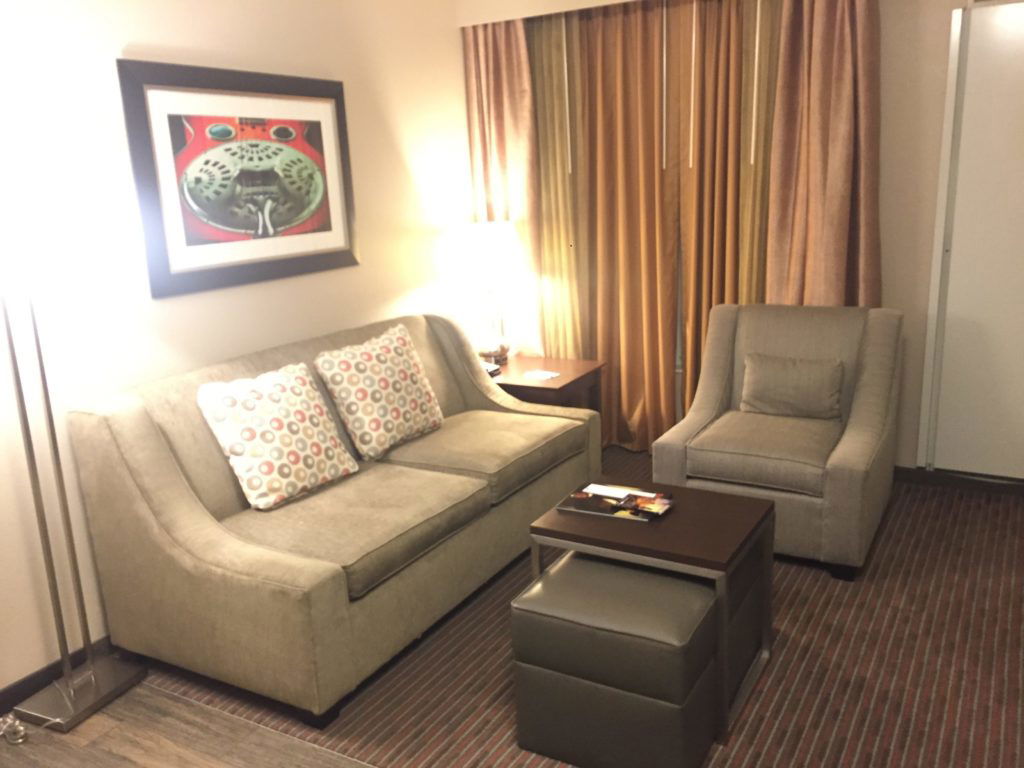 But then I found this note on my pillow: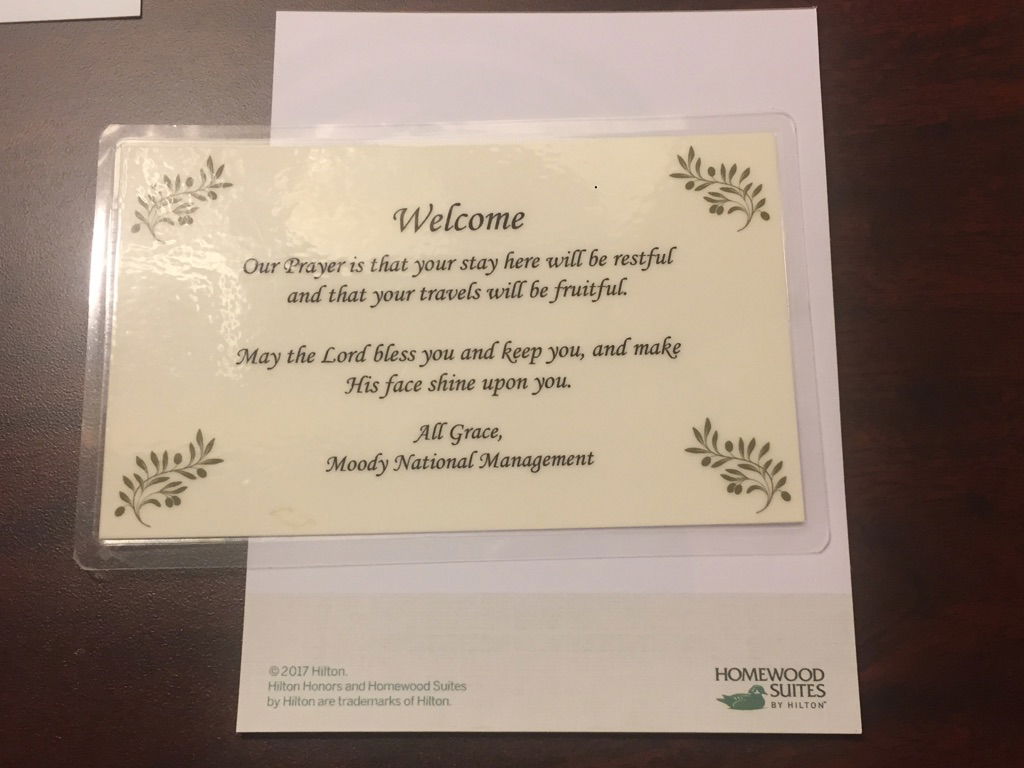 Moody National Companies' website hints at the company's religious values: a reference to a book about Christian living, a video where the CEO talks about God, and even their logo:

Granted, I'm in Texas. Religion, guns, and delicious barbecue are all a big deal here. But I still have some issues with this.
First of all, a laminated note on my pillow grosses me out. Literally hundreds of people have probably touched it, and I doubt it's been cleaned even once. So even if the note had just said "We wish you a pleasant stay," I would prefer that it wasn't there.
Second, as a non-religious person, I'm not really interested in being prayed for, and I wouldn't expect it at a Hilton-branded property. If the guy who checked me in had said "We at Moody National Management pray that the Lord's face shine upon you during your stay at the Homewood Suites by Hilton," I would have been super creeped out.
That said, there has been a Bible in just about every domestic hotel room I've stayed in, thanks to the Gideons. And when I go to the Middle East, I think it's cool to see the Qibla compass in my room pointing toward Mecca. I also love flying Etihad, which broadcasts a travel prayer at the start of each flight.
But this really got me thinking about how little we know about the companies that own the hotels we stay at. For people who like to support businesses that align with their values, it's kind of hard to do so when it comes to hotels. Personally, my philosophy is that it's impossible to ensure that my money winds up in the hands of only people I agree with politically and religiously, so I don't usually go out of my way to avoid certain companies… but this prayer card caught me by surprise.
Has anyone else experienced major hotel brands where the franchisee also has its own "branding?"
Would knowing about the franchisees potentially influence your decision on where to stay?