In September 2022, it was revealed that Virgin Atlantic would be joining the SkyTeam alliance. Well, it's a big day, as the London-based airline has now joined the global airline alliance.
Virgin Atlantic joins the SkyTeam alliance
Virgin Atlantic has joined the SkyTeam alliance as of March 2, 2023. Virgin Atlantic has become SkyTeam's only UK-based member airline. Keep in mind that Delta Air Lines has a 49% ownership stake in Virgin Atlantic, and the airline is also in a transatlantic joint venture with Air France-KLM and Delta.
For context, beyond the above airlines, SkyTeam has members like Aeromexico, China Eastern, Korean Air, Middle East Airlines, Saudia, Vietnam Airlines, etc. This is pretty significant, because Virgin Atlantic is the first airline to join SkyTeam since 2014 (well, with the exception of ITA Airways, but really that's just a rebranded version of Alitalia).
Here's how Virgin Atlantic CEO Shai Weiss describes this development:
"SkyTeam shares a customer first ethos that mirrors our own and our entry into the alliance today marks an important milestone in achieving our vision to become the most-loved travel company. We want to reward those who choose to fly with Virgin Atlantic and our Flying Club members deserve the very best loyalty proposition. Our SkyTeam membership offers this through a global network of maximised reward opportunities, alongside enhanced services on the ground and in the skies."
Here's how SkyTeam CEO Patrick Roux Colvile describes this development:
"We are delighted to welcome Virgin Atlantic into SkyTeam, taking an already close relationship to new heights and elevating our customer offering with more routes to exciting destinations and access to aspirational airport lounges – not to mention the airline's world-famous flair. The U.K. is a key market for SkyTeam and with Virgin Atlantic on board, customers can look forward to more opportunities to earn and redeem miles as they fly, enjoying the iconic travel experience that makes our newest member a globally loved airline."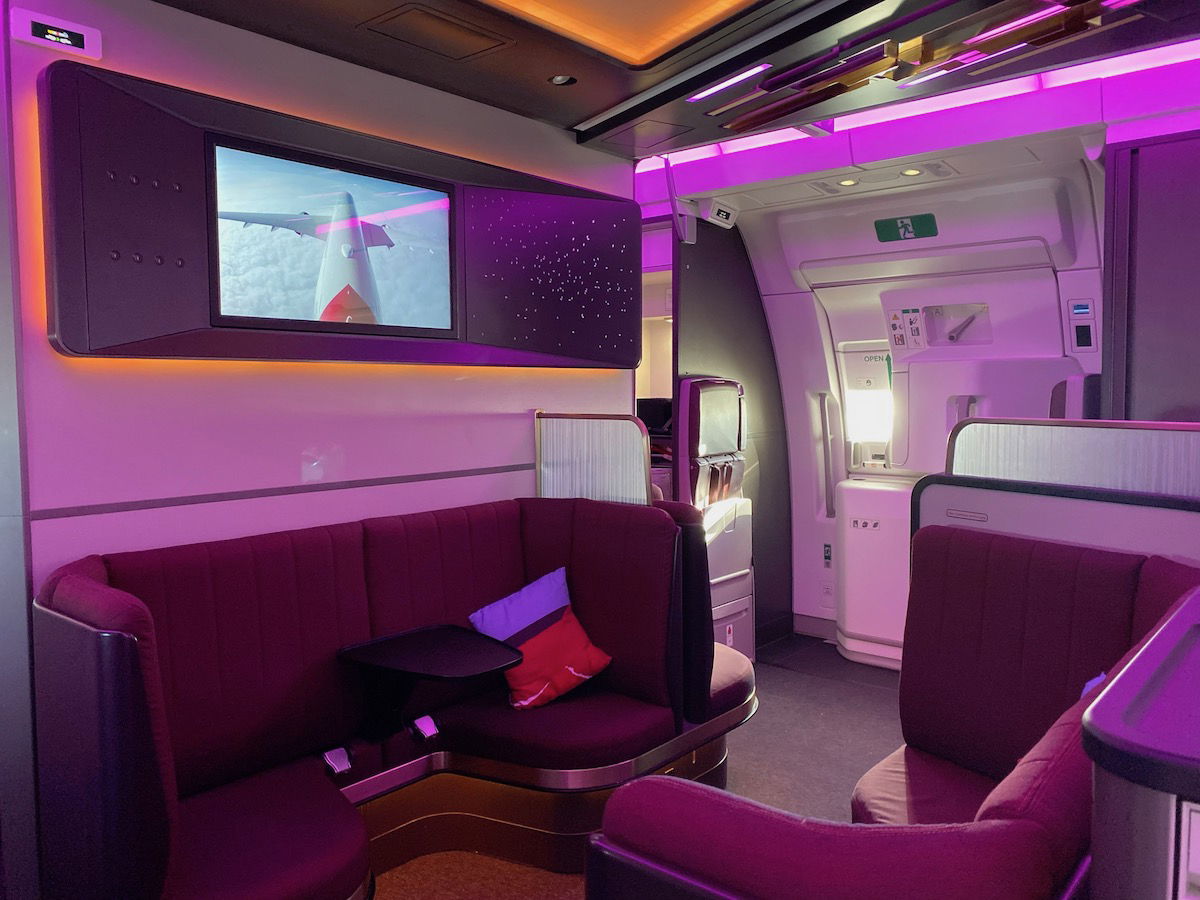 What Virgin Atlantic joining SkyTeam means for travelers
What are the implications of Virgin Atlantic joining SkyTeam for frequent flyers?
Virgin Atlantic Flying Club Gold and Silver members now receive reciprocal elite recognition when flying with other SkyTeam member airlines; Gold members get SkyTeam Elite Plus status, while Silver members get SkyTeam Elite status
Other SkyTeam member airline elite members receive reciprocal elite recognition when flying with Virgin Atlantic, including reciprocal lounge access
Virgin Atlantic Flying Club members are able to earn and redeem points for travel on all SkyTeam member airlines (more on that below)
Members of other SkyTeam loyalty programs are able to earn and redeem points for travel on Virgin Atlantic
We may see more codeshare agreements put in place with other SkyTeam member airlines, though that remains to be seen
What does this mean for access to Virgin Atlantic Clubhouses? In line with SkyTeam lounge access policies:
Virgin Atlantic Clubhouses outside of the UK can be used by SkyTeam international business class passengers, as well as SkyTeam Elite Plus members on international itineraries, even when not flying Virgin Atlantic
The Virgin Atlantic Clubhouses London can be accessed by SkyTeam Elite Plus members traveling on Virgin Atlantic, Aeromexico, or Delta; the exception is that Delta Gold Medallion members can't use the Heathrow Clubhouse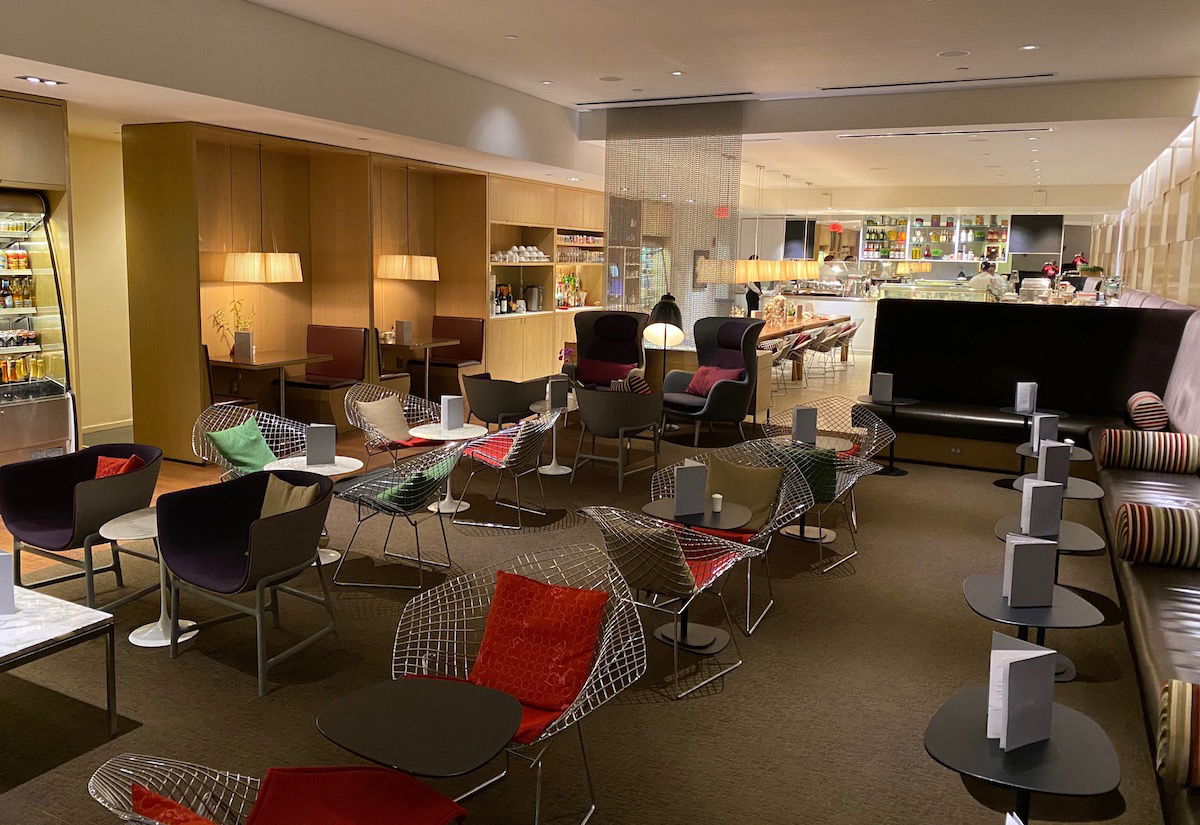 I'm also curious what this development means for the value of Virgin Atlantic Flying Club points going forward. Virgin Atlantic Flying Club has separate award charts for each partner airline, and has some great sweet spot redemptions, including on Air New Zealand, All Nippon Airways, and Delta.
Aside from a new SkyTeam award chart, which I'll talk about below, I'm not noticing any immediate changes. Here's to hoping we don't see these sweet spot redemptions eliminated, in favor of a streamlined award chart, and that we don't see partnerships with non-SkyTeam airlines cut.
Virgin Atlantic's SkyTeam award chart
Virgin Atlantic Flying Club has introduced a new SkyTeam award chart. Award costs are distance based, and one-way costs can be found below.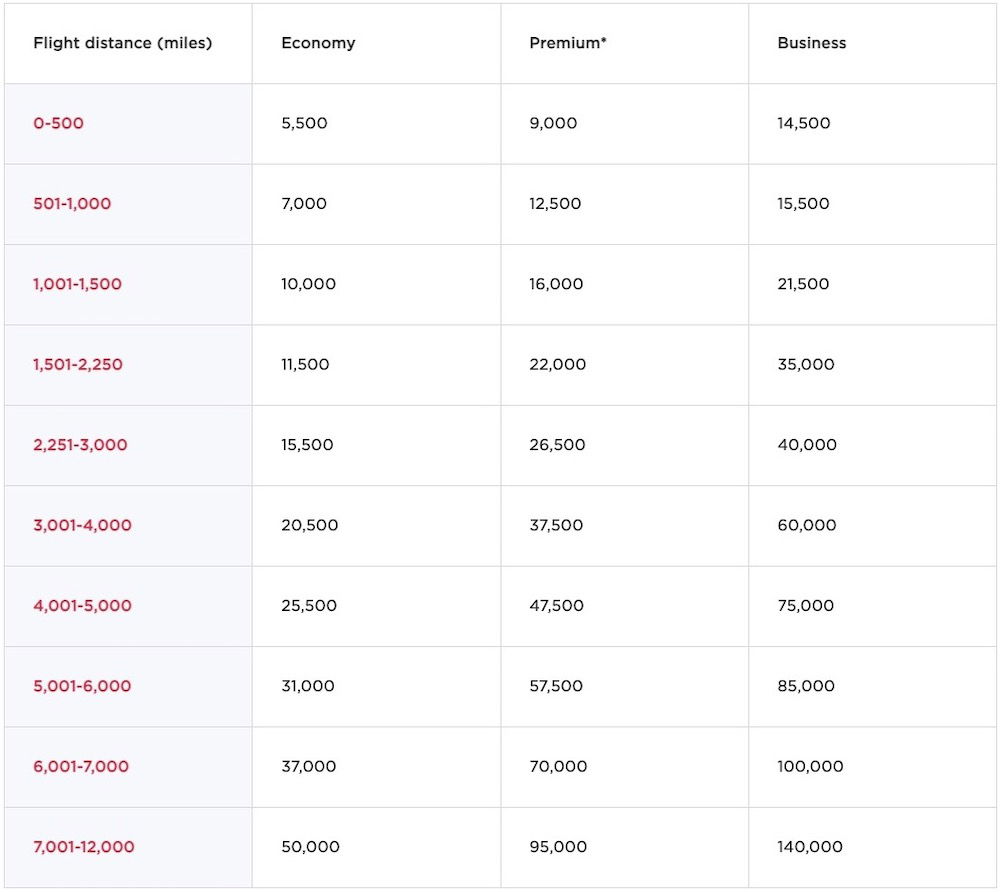 All partner awards that weren't previously bookable need to be ticketed by phone, by calling Virgin Atlantic Flying Club. Also note that redemptions on two SkyTeam partners aren't yet available — China Eastern redemptions will be added in July 2023, while ITA Airways redemptions will be added later in 2023. Lastly, Delta redemption rates remain unchanged.
The pricing here could potentially be quite attractive, but nothing jumps out to me as some sort of incredible deal, given that presumably all carrier imposed surcharges will be passed on. Still, it's nice to have more options, especially since Virgin Atlantic points can be earned with transferable points currencies.
My take on Virgin Atlantic joining SkyTeam
On the surface, Virgin Atlantic seems like an obvious fit for SkyTeam, given that the airline is partly owned by Delta, and is in a transatlantic joint venture with SkyTeam airlines.
Why hasn't the airline joined SkyTeam up until now? Well, because Delta is kind of anti-alliance nowadays. The airline sees a lot more value in bilateral agreements, rather than larger alliances. Delta tends to exert quite a bit of influence over the airlines it has ownership stakes in. Now I'm curious if LATAM joins SkyTeam as well, since previously that didn't seem like something that Delta was supportive of.
Ultimately airlines joining global alliances is always great for frequent flyers in terms of reciprocal elite recognition and the ability to earn and redeem points. That being said, this is an area where SkyTeam is significantly worse than oneworld and Star Alliance, in my experience:
SkyTeam member airlines aren't as good as oneworld and Star Alliance member airlines at making reciprocal award seats available
SkyTeam isn't actually great about integrating members; for example, ITA Airways is now technically in SkyTeam, but take a look at the reciprocal SkyTeam perks offered, plus the (lack of) ability to redeem points on ITA
SkyTeam Elite Plus recognition isn't as good as Star Alliance Gold or oneworld Emerald recognition in terms of lounge access; for example, foreign SkyTeam Elite Plus members don't get lounge access when traveling domestically in the United States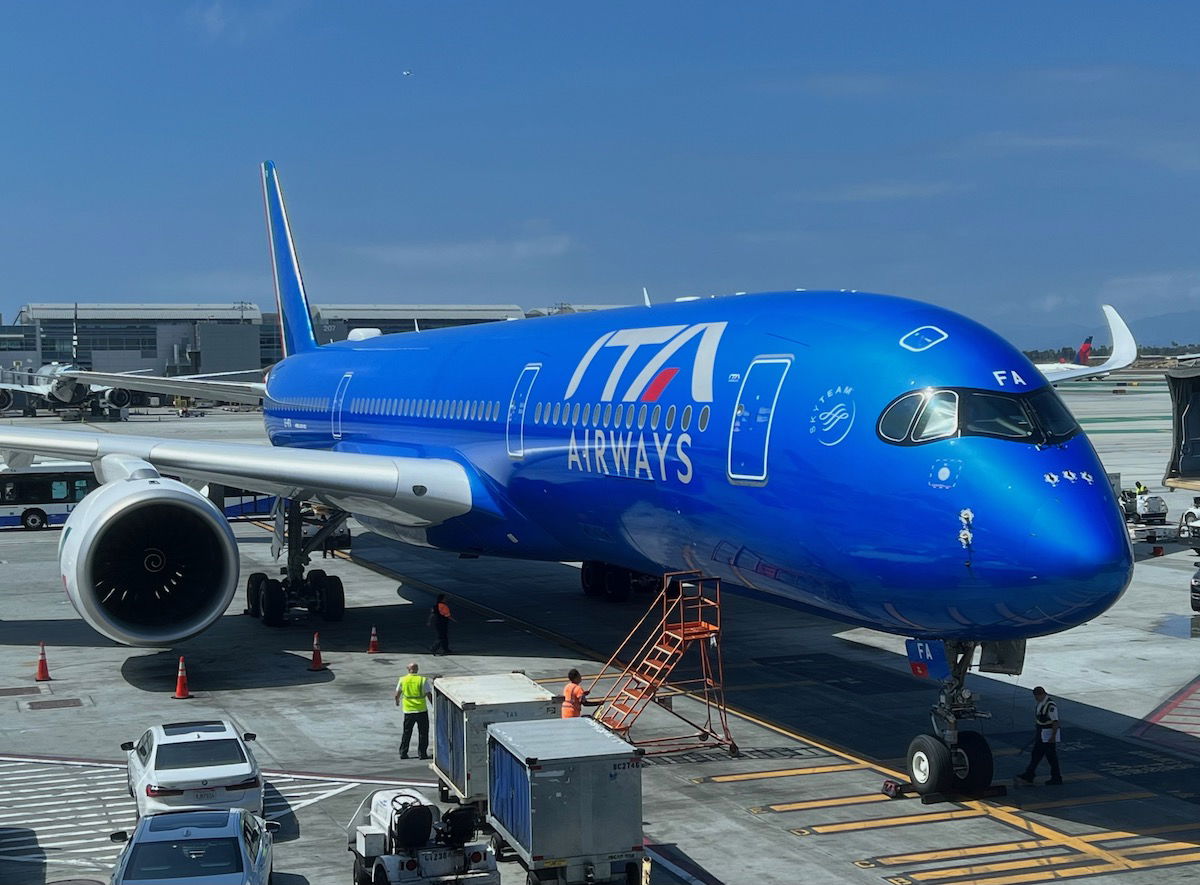 Bottom line
Virgin Atlantic has joined the SkyTeam alliance as of March 2, 2023. This is great news for frequent flyers, as it allows for some reciprocal points earning and redemption opportunities, as well as reciprocal elite benefits.
In light of this development, Virgin Atlantic Flying Club has rolled out a new award chart for travel on SkyTeam airlines. Fortunately it looks like other Virgin Atlantic Flying Club partner awards remain unchanged, at least for now.
What do you make of Virgin Atlantic joining SkyTeam?