There can be lots of value to having airline elite status, though it goes without saying that not all elite status levels are created equal. In this post I wanted to take a closer look at Lufthansa's HON Circle elite status, which might just be the world's most exclusive airline elite tier with published qualification criteria.
Here in the United States, we have American Concierge Key, Delta 360, and United Global Services, but those are all invitation-only, with no published qualification requirements. Meanwhile Lufthansa HON Circle status has published requirements, it's just a very hard status to earn. So let's go over all those details.
How do you earn Lufthansa HON Circle status?
HON Circle is Lufthansa's highest of three elite tiers, as it's above Frequent Traveller and Senator status. While the status isn't invitation-only, it's probably tougher to earn than most status levels that are.

With the current program, you receive HON Circle status by earning 600,000 elite qualifying miles with Miles & More over the course of two consecutive calendar years. That's a lot of flying, and there are even additional restrictions on top of that.
Only flights in first and business class qualify toward HON Circle status, and only miles earned on select airlines, including Lufthansa, SWISS, Austrian, Brussels, etc., qualify toward HON Circle status.
The good news is that Lufthansa offers accelerated mileage accrual for premium cabin travel. Below is Lufthansa's mileage earning chart for long haul travel.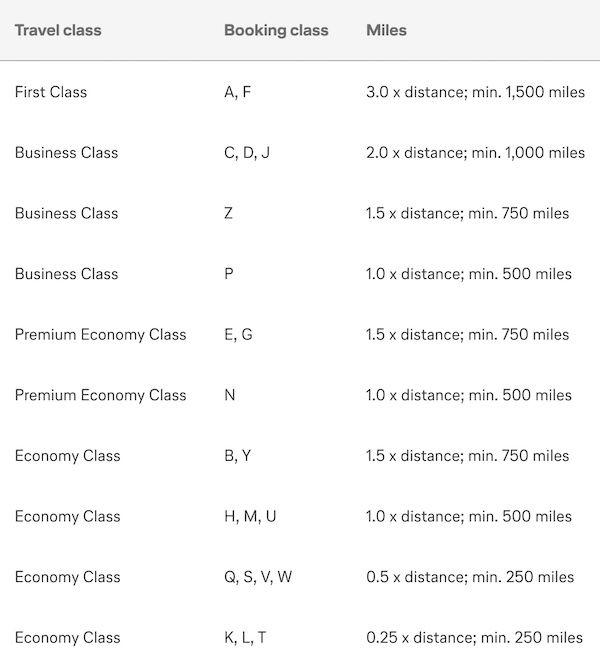 In other words, to earn HON Circle status you'd have to fly an average of:
100,000 miles per year in paid first class
150,000 miles per year in full fare business class
200,000 miles per year in discounted business class
That's a good amount of expensive flying! At the same time, for a business traveler who can book full fare business class, it's not necessarily actually that much flying. For example, a single monthly long haul full fare business class trip would just about get you to HON Circle. Still, that takes a lot of consistency.
Note that Lufthansa is expected to make major elite program changes as of 2024, whereby status can be earned based on qualifying points rather than elite miles. This could have some intriguing implications for those looking to mileage run.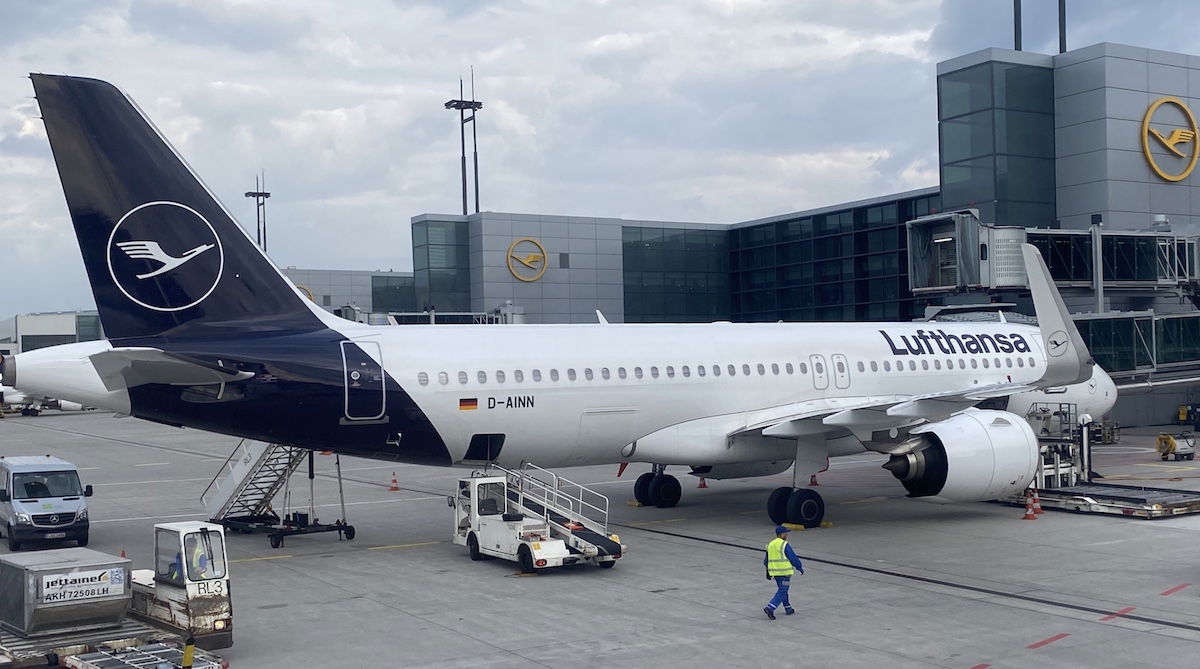 What are the benefits of Lufthansa HON Circle status?
Generally European frequent flyer programs aren't as generous as US programs (though I suppose the gap is narrowing), so the benefits aren't that huge on paper. The benefits of HON Circle status include:
A 25% mileage bonus
Six eVouchers (it takes one to two vouchers per upgrade, so this equates to three to six upgrades every two years)
Senator status for a spouse
A meet-and-greet service in Frankfurt and at all intercontinental destinations
An additional baggage allowance
First class check-in (though all Star Alliance Gold members get that)
The highest priority for operational upgrades, and also special treatment from the crew
Oh, and most importantly of all, HON Circle members always get access to the Lufthansa First Class Terminal, Lufthansa First Class Lounges, and SWISS First Class Lounge, regardless of what cabin they're flying.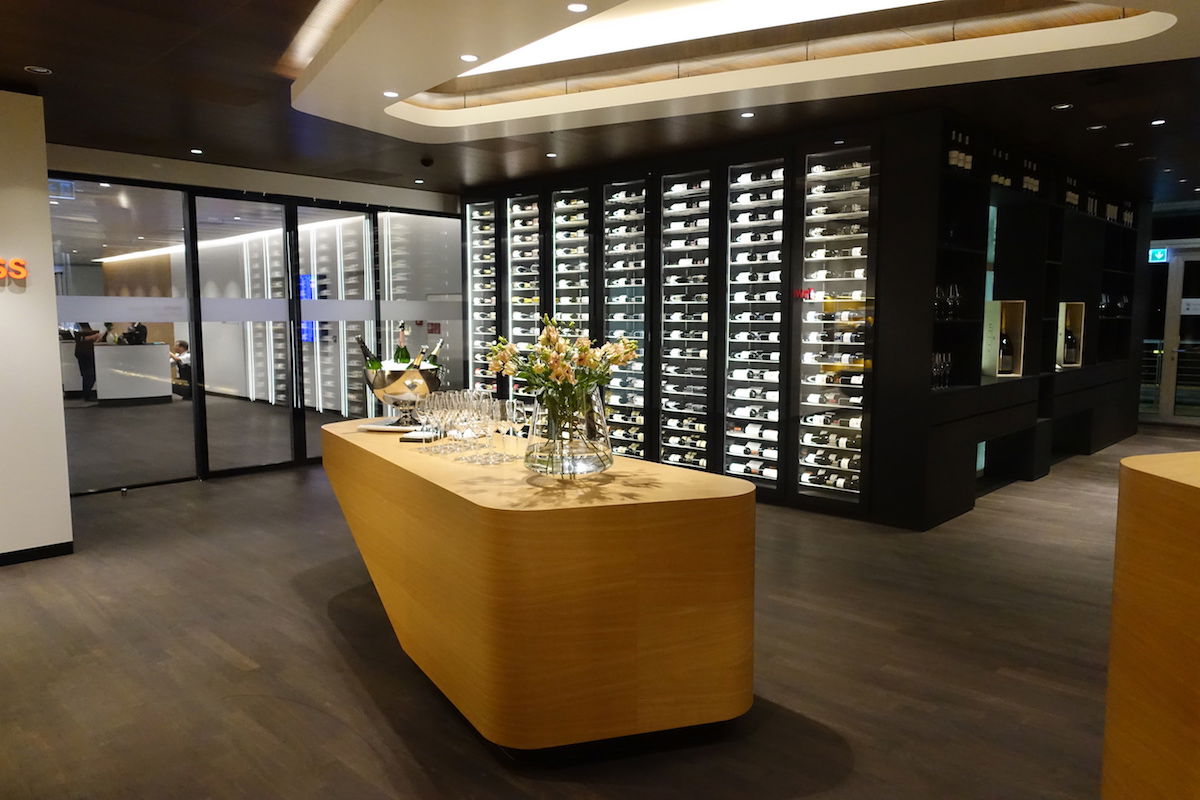 That's such a cool benefit. If I were a HON Circle member I'd probably book cheap tickets between Frankfurt and Munich every weekend just so I could hang out in those lounges. Then again, if I were a HON Circle member I'd probably be so tired of those lounges that I wouldn't want to visit them anymore. 😉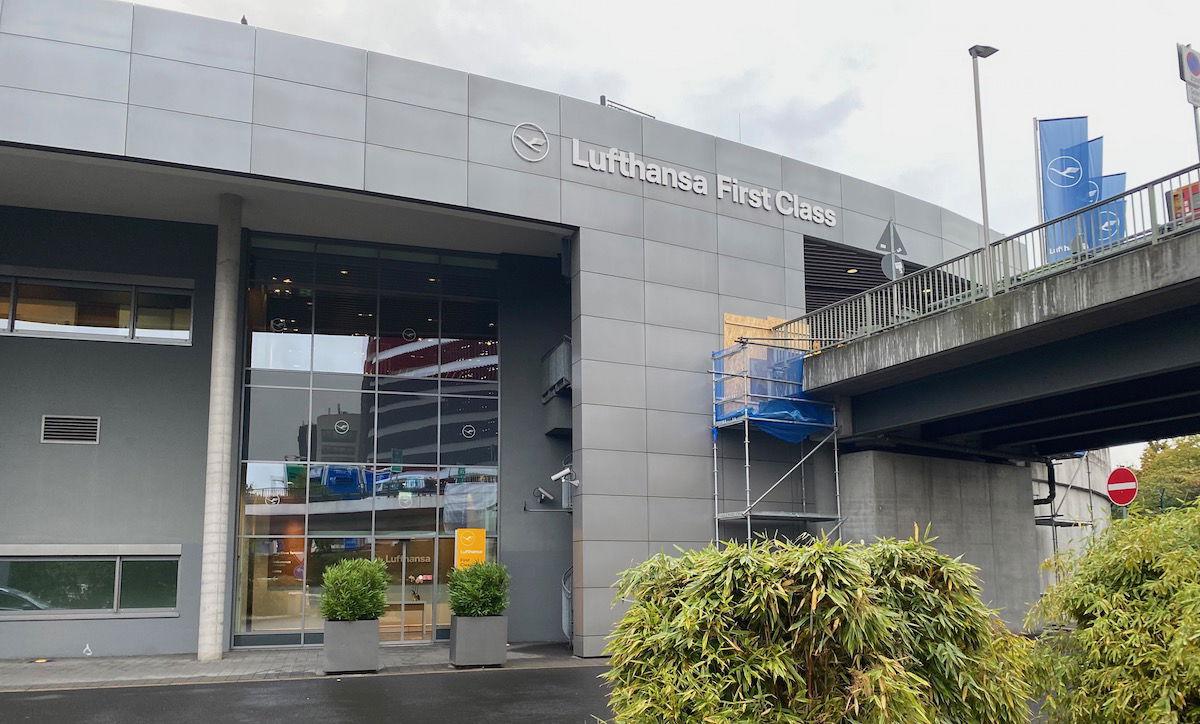 To me the First Class Lounge access is the biggest perk of this status, given how exceptional Lufthansa's First Class Lounges are.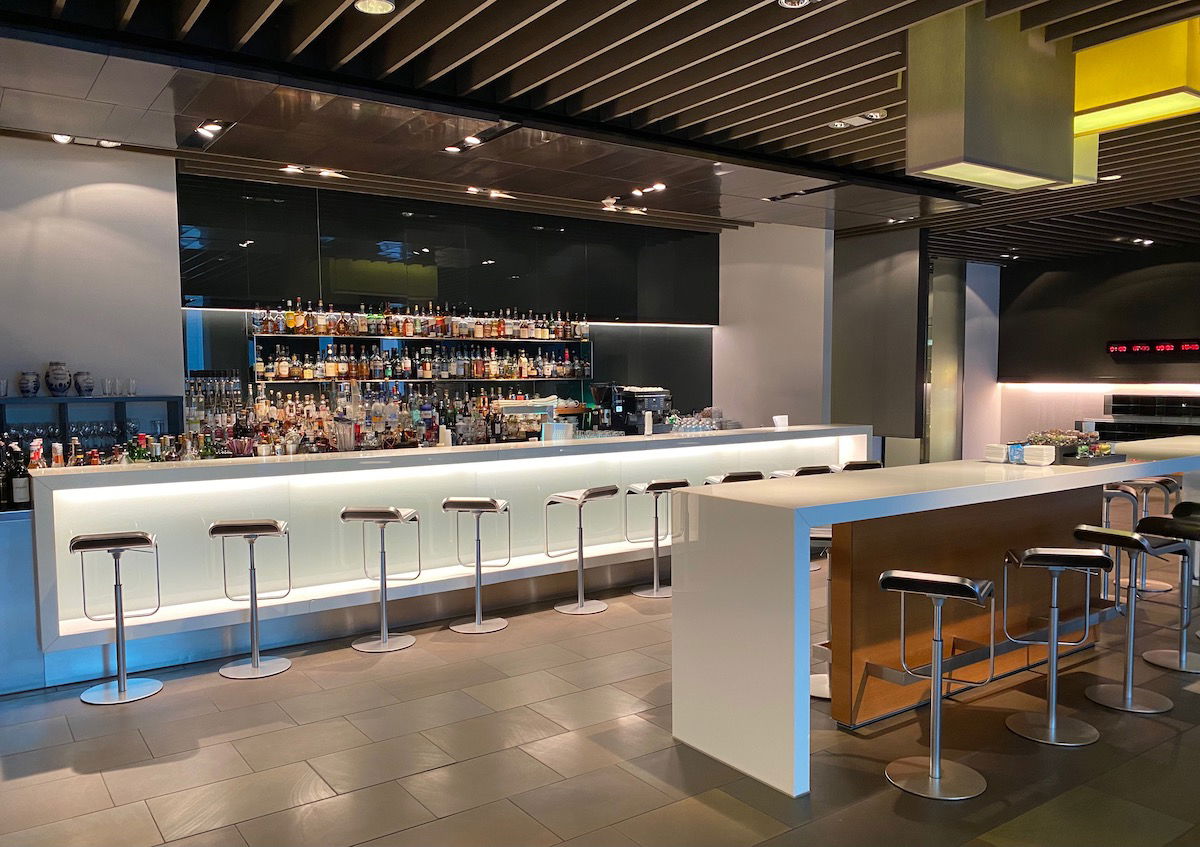 It's especially cool if you're Frankfurt based, since you'll never have to use the actual terminal again. You can just be dropped off at the First Class Terminal, enjoy the lounge, and then be driven to the plane. What a perk!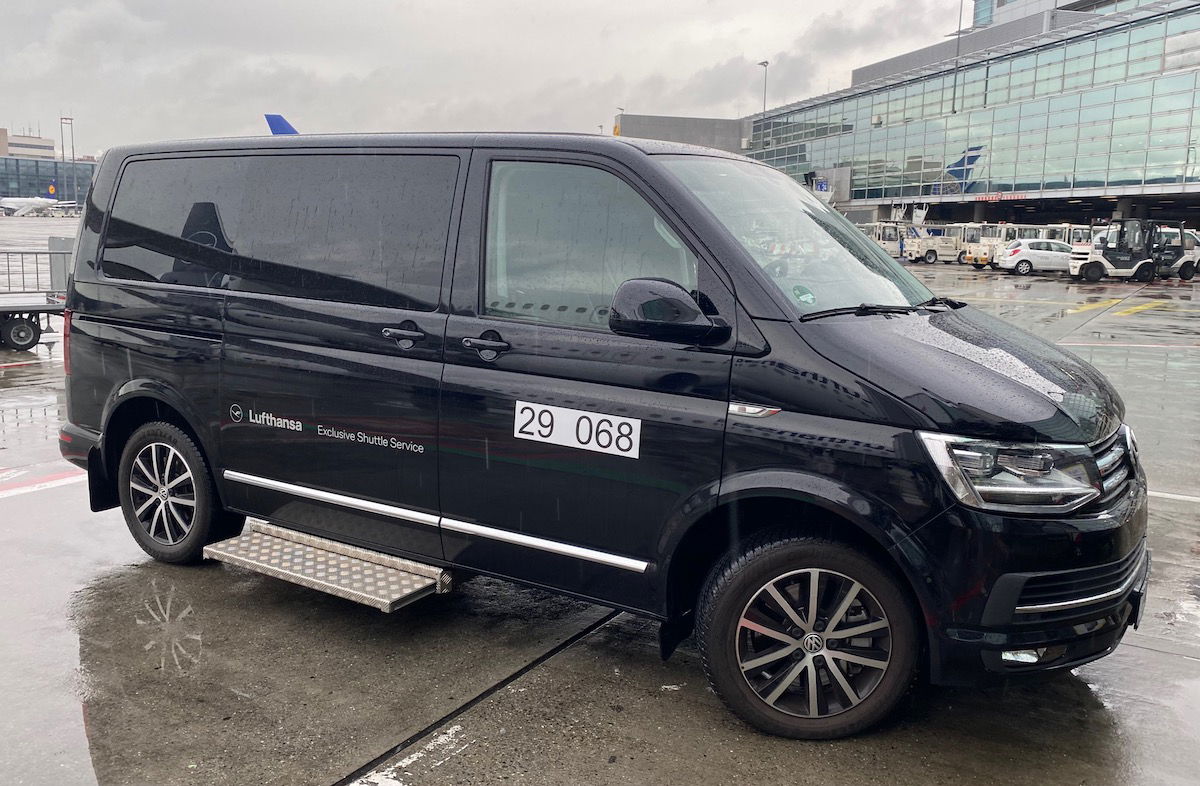 How many Lufthansa HON Circle members are there?
I have no clue. I've seen estimates that there are somewhere around 5,000 members, which probably sounds about right to me. In my experience there are typically anywhere from one to five per long haul flight. It all depends how premium the route is, the day of the week, etc.
Am I jealous of Lufthansa HON Circle members?
On one hand I'm super jealous of HON Circle members, since they get to use the Lufthansa First Class Terminal so often. On the other hand, I feel bad for how much time most HON Circle members spend in Lufthansa business class. I imagine a small minority of HON Circle members exclusively fly paid first class, but the number of people who are in a position to do that is limited.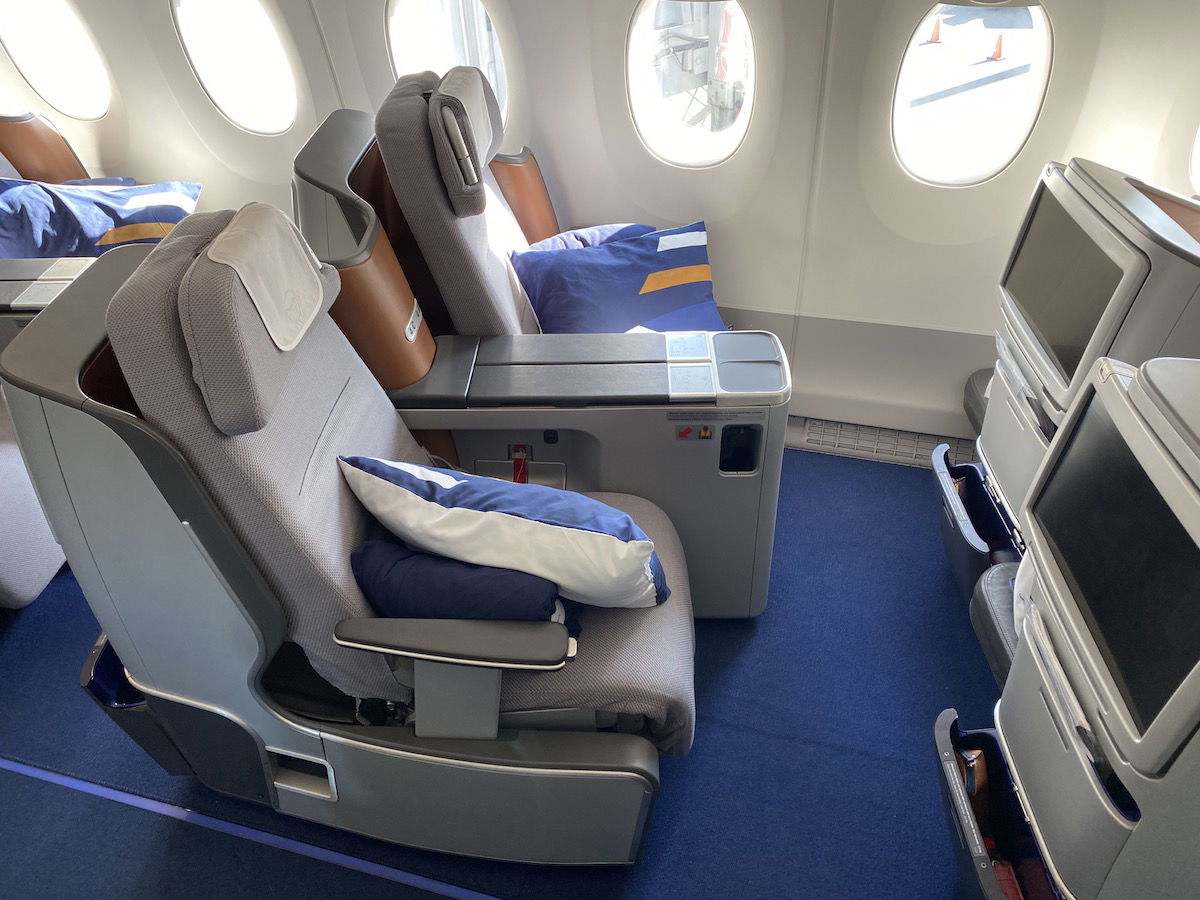 So instead most HON Circle members are spending most of their time in Lufthansa's sub-par business class.
Sure, SWISS' business class is a bit better, but ultimately these products still aren't really competitive to the best out there. So it's one thing if you work for a company with a corporate contract and flying Lufthansa business class is the only option, but if you have any flexibility, you're giving up a better onboard experience by choosing to fly Lufthansa. I'd much rather fly business class on an airline with a better business class product and forgo the the first class ground experience, but that's just me.
Bottom line
Miles & More HON Circle status is one of the most exclusive status levels out there, as it requires 600,000 status miles every two years. While the perks aren't that huge, access to first class lounges is a very nice benefit that especially nice if you're based in Frankfurt, given the First Class Terminal. So the next time you're on a flight with a HON Circle member, now you know just how much time they spend on the airline.