United is in the process of revamping their longhaul travel experience. As of last December, all longhaul international United flights feature Polaris service, which is United's new premium cabin soft product, including better food, bedding, and amenities. However, what's disappointing many is the slow pace at which United is introducing their new Polaris seats.
As of now, only United's newly delivered 777-300ER aircraft feature Polaris seats. United was already supposed to have other planes in service with Polaris seats by now, but unfortunately United is having issues with their seat manufacturer, Zodiac.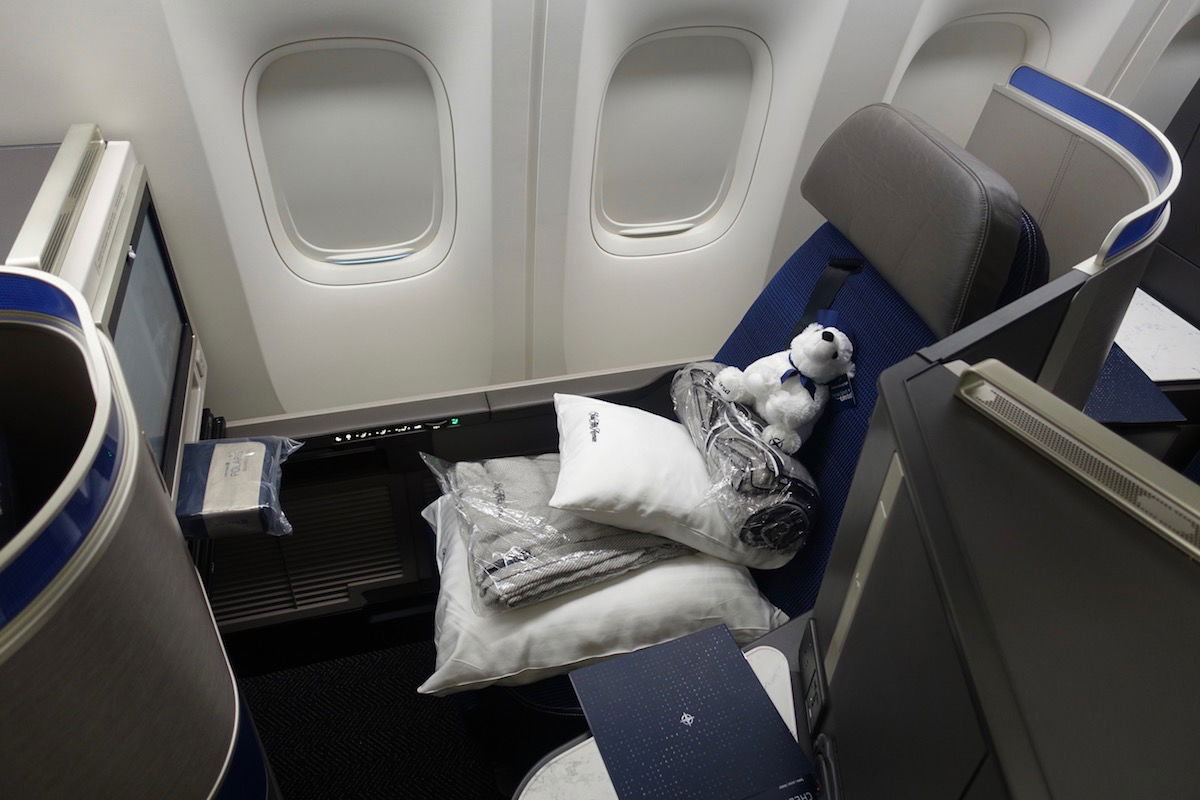 United's new Polaris seat
United does have their first 767-300 in "the shop" getting the new seats, and hopefully it will be flying within the coming weeks. However, expect it will be another five years or so until United's entire longhaul fleet has these new seats.
The 767 and 777 are the backbone of United's longhaul fleet, though they have several versions of these planes. For the most part, the ex-Continental planes are in a two class configuration (with business and economy), while the United planes are in a three class configuration (with first, business, and economy).
We've known for a long time that United eventually plans on eliminating first class, as they install their new Polaris seats. Last week United stopped selling first class on 777-200 aircraft for travel as of May 1, 2018.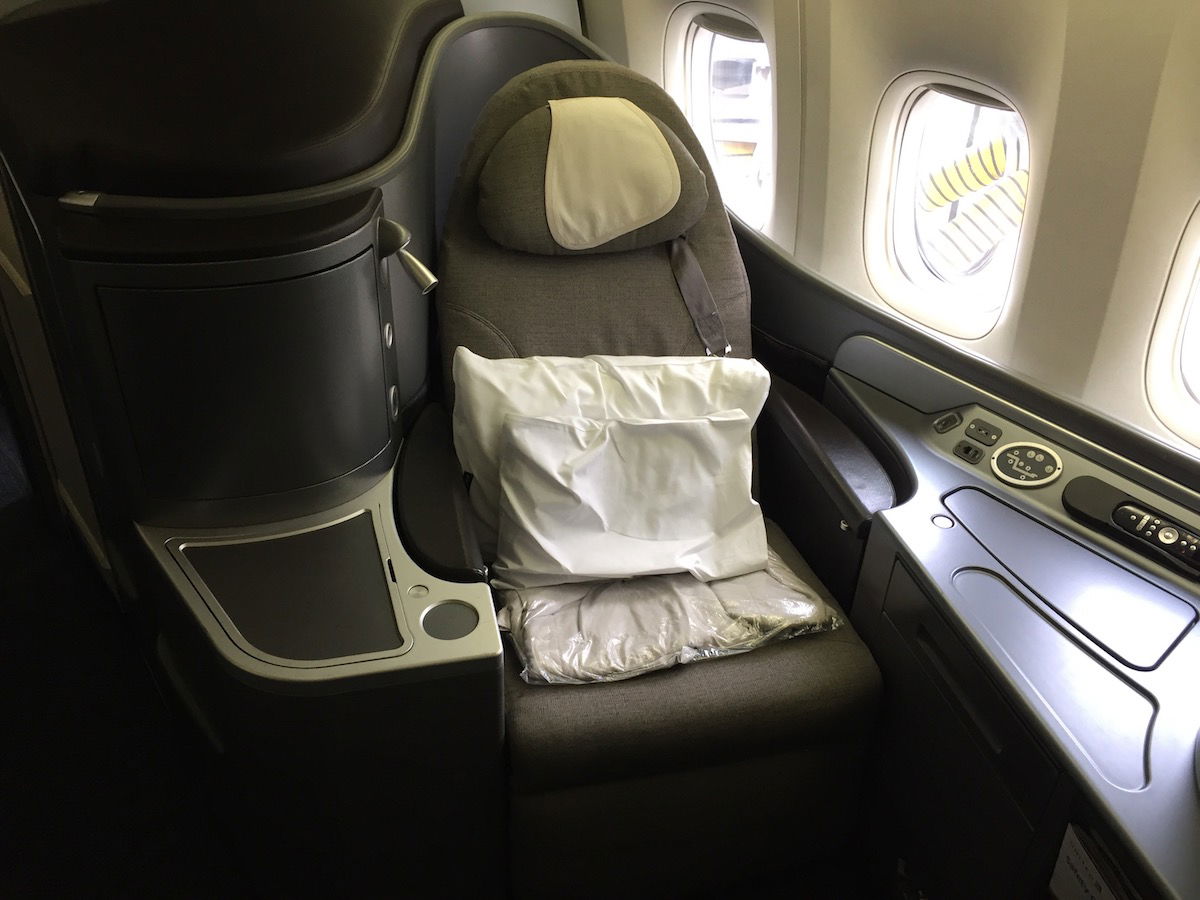 United's old international first class seat
Well, it looks like United has now updated their schedule to stop selling first class on their 767-300 aircraft for travel as of May 1, 2018, per @airlineroute.
For example, you'll see that between Chicago and London first class is still on sale for travel on April 30, 2018.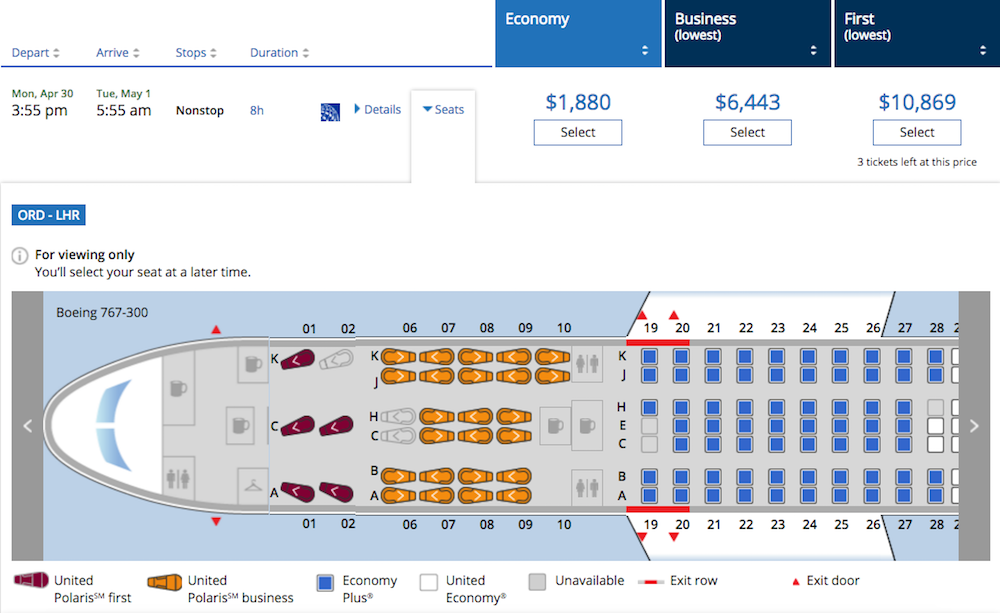 Meanwhile for travel as of May 1, 2018, only business and economy are for sale, even though the seatmap hasn't changed.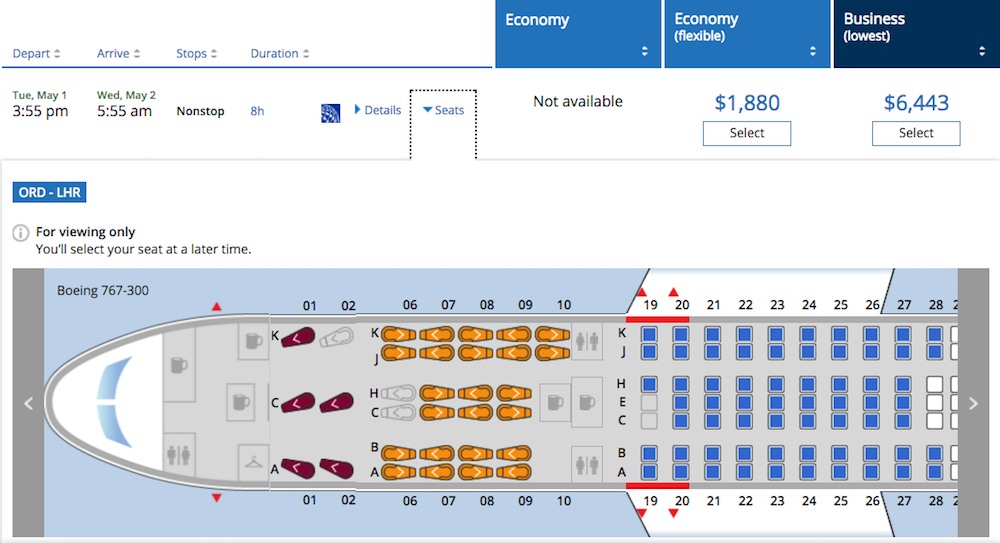 Given that United is retiring their 747 by the end of the year, the 767-300 and 777-200 aircraft are the only remaining ones with a first class cabin. So with this change, that means United will no longer sell international first class as of May 1, 2018.
It goes without saying that United won't have reconfigured anywhere close to all their planes by next May, so chances are that they're just not finding it worthwhile to sell those seats anymore. By not selling first class they'll have a lot more flexibility with their fleet, and they can assign those seats to full fare or elite passengers who booked business class.