United is in the process of revamping their longhaul travel experience. As of last December, all longhaul international United flights feature Polaris service, which is United's new premium cabin soft product, including better food, bedding, and amenities. However, what's disappointing many is the slow pace at which United is introducing their new Polaris seats.
As of now, only United's newly delivered 777-300ER aircraft feature Polaris seats. United was already supposed to have other planes in service with Polaris seats by now, but unfortunately United is having issues with their seat manufacturer, Zodiac.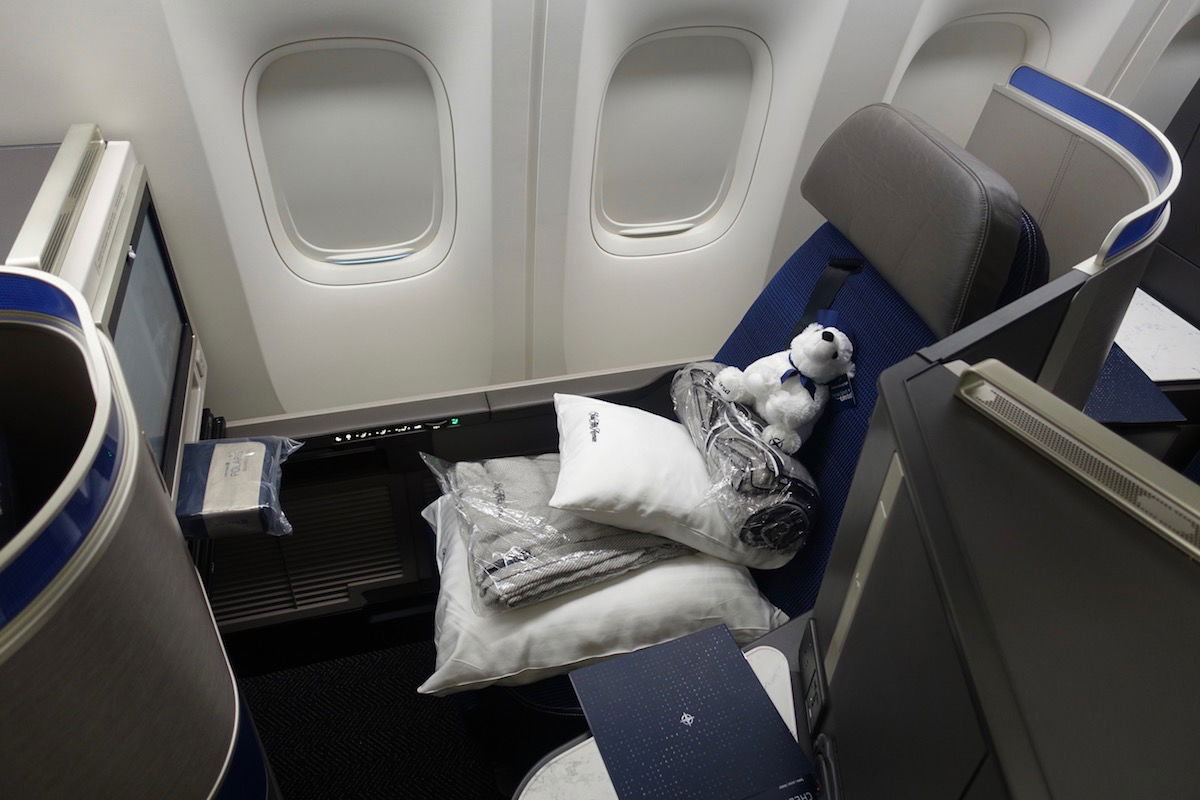 United's new Polaris seat
United does have their first 767-300 in "the shop" getting the new seats, and hopefully it will be flying within the next few weeks. However, expect it will be another five years or so until United's entire longhaul fleet has these new seats.
The backbone of United's longhaul fleet is the 777-200, and they have a few different versions of this. The ex-Continental version doesn't feature a first class cabin, but rather just features business class and economy.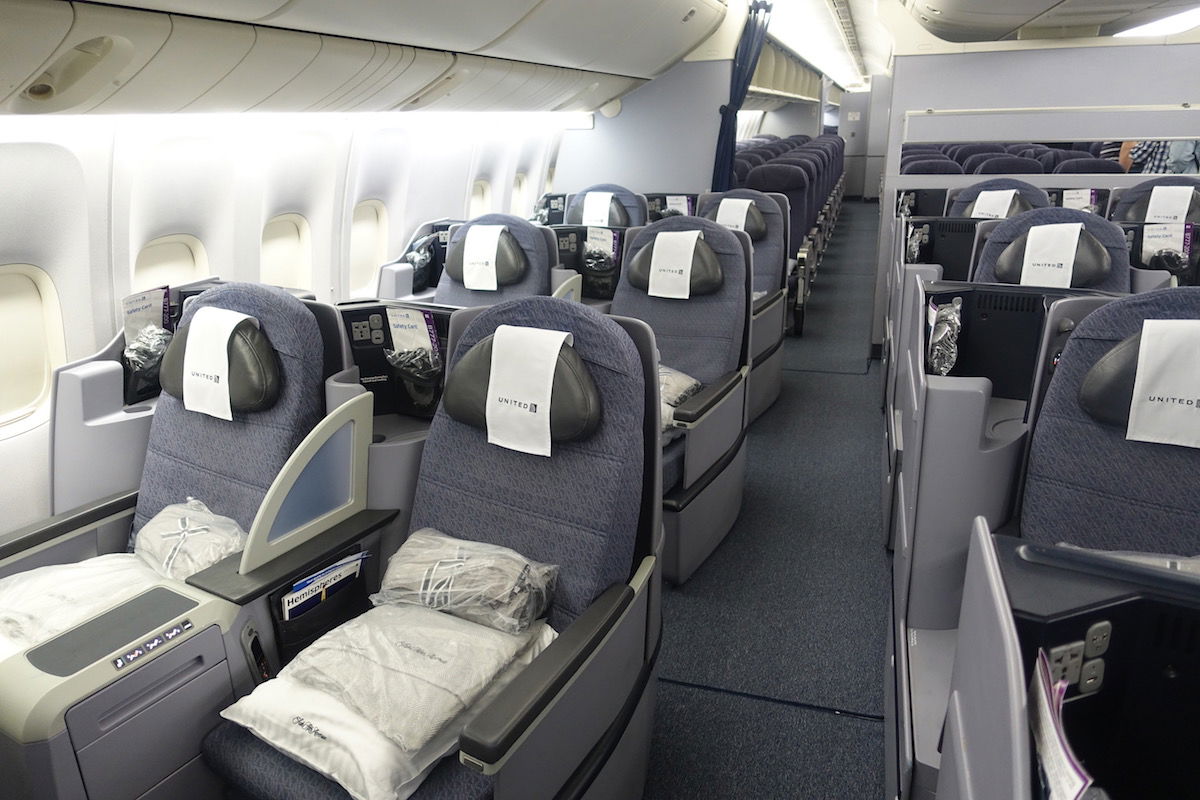 Business class on the ex-Continental 777s
However, most of the ex-United versions (meaning those that belonged to United before the merger) feature a first class, business class, and economy class cabin. United's long term plan is to eliminate international first class in favor of their new business class, though we don't know exactly with what timeline that will occur.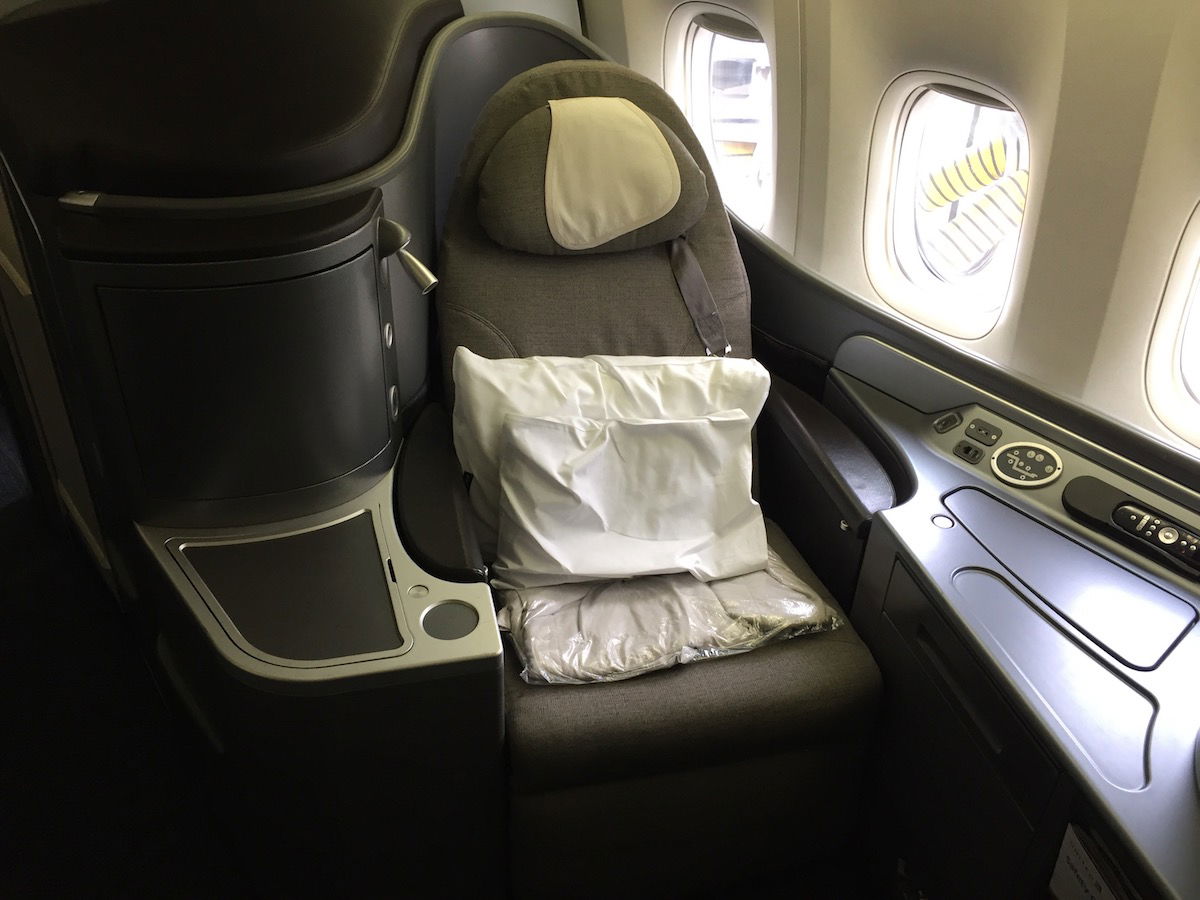 First class on the ex-United 777s
It looks like we have a new hint. @airlineroute notes that United is no longer selling first class seats on most 777-200 operated flights as of May 1, 2018.
Take a Chicago to Frankfurt flight, for example. On April 30 the 777-200 flight has first, business, and economy for sale.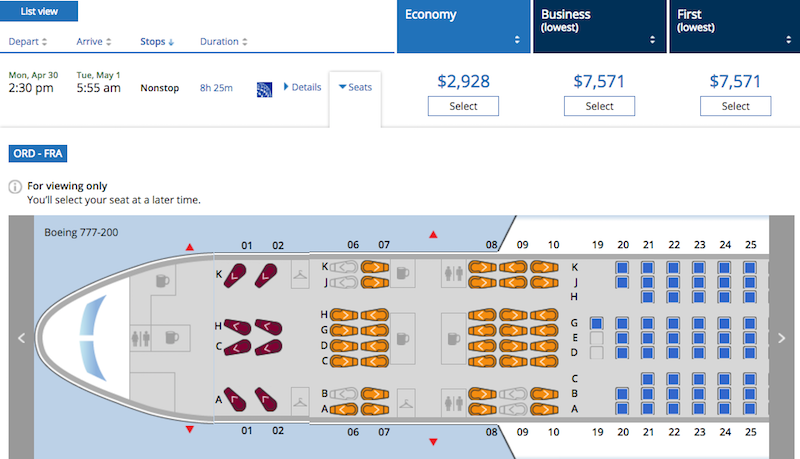 Meanwhile on May 1 it shows the same seatmap, but only business and economy are for sale.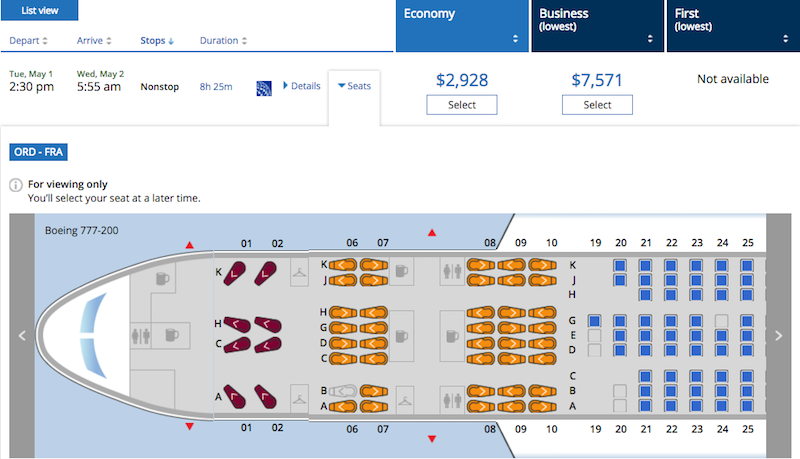 This indicates to me that United is hoping to have a majority of their ex-United 777 fleet reconfigured in the next nine months. That seems optimistic, though I guess it's possible. I guess there are a couple of other ways to look at this as well:
United is being cautious here, and since they don't sell very much first class nine months in advance, they're blocking sales for now so they have maximum flexibility
United figures it's just not worth selling first class after that point, so they'll just seat business class passengers in first class in the remaining seats
The point is, it looks like United is optimistic about reconfiguring their existing ex-United 777s in the coming months, so I'll be curious to watch the progress there.
What do you make of United no longer selling 777-200 first class on most routes as of May 1, 2018?