Warning: there's a somewhat unpleasant picture in this post involving human bodily fluids, so only click if you're not eating and aren't easily grossed out. If either of those things apply to you, maybe check out this nice post about airport lounge spa treatments instead.
So, I'm currently staying at a Homewood Suites by Hilton. It's the first time I've ever experienced this brand, and I know it's not exactly on the high end of Hilton's portfolio. My check-in wasn't particularly memorable, but my first impressions of the room were pretty positive. It's spacious and has a nice kitchenette area.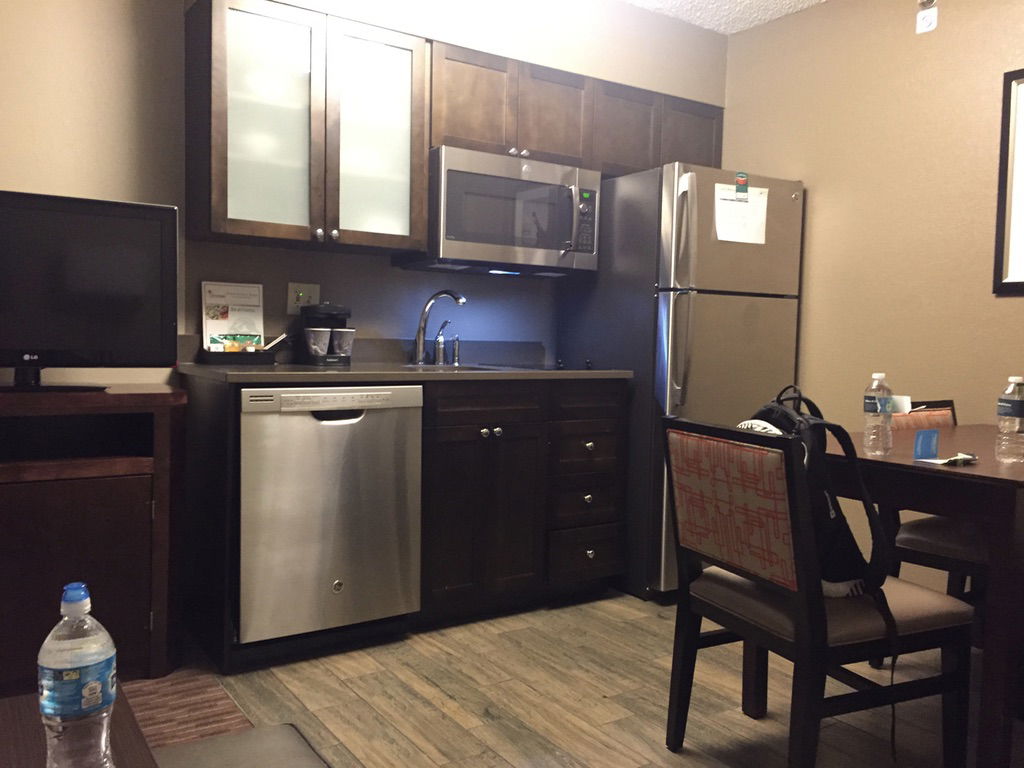 I arrived quite late, and all I wanted to do was go to sleep, so I unpacked a couple things and then started getting ready for bed.
To my horror, this was the condition of the toilet: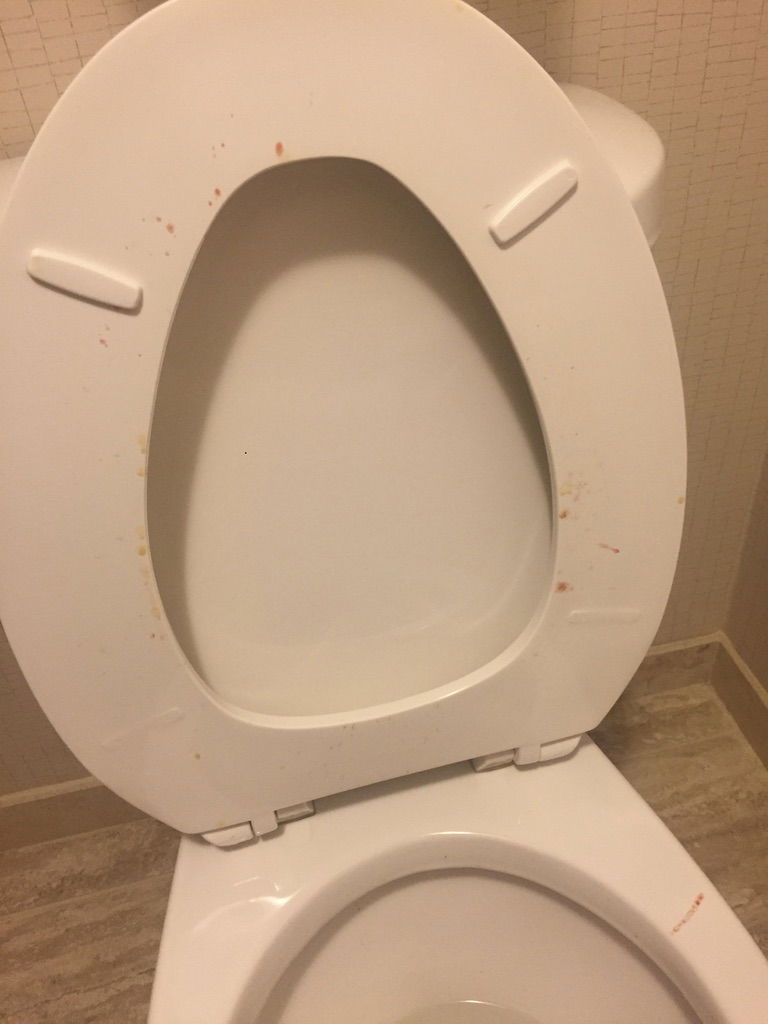 To me, cleaning the toilet seems like Housekeeping 101. And that got me thinking: if they've done such a poor job of cleaning the toilet seat, how worried should I be about germs in the rest of the room?
So I texted Ben. Knowing that he has admitted to being "passive when it comes to complaining at hotels," I figured he would commiserate with my reluctance to call the front desk and complain.
Nothing seems more awkward to me than a situation in which I call the front desk and say, "Hi, there's a bunch of blood and urine on my toilet seat." And, as I said, all I wanted to do was settle in for the night and get some rest, which I did.
I woke up in the morning and upon leaving, I left the seat up so it'd be very obvious to housekeeping that the condition of the toilet was bloody awful. And when I got back to the room, it was clean…at least as far as I could tell.
Well, Ben thought (and still thinks) I was completely nuts for not reporting it or asking to be moved to another room. And now I will probably never live it down. This coming from the guy who slept in a pool of his own perspiration recently at a hotel in Italy and never complained about it!
To be clear, I do plan to let the hotel know about this issue either when I check out or after I get home.
What do you think? Should I have asked for another room?