---
Earlier I wrote a review of the Sheraton Lake Como, which is a decent enough conference hotel, though doesn't really do justice to the beauty of Lake Como. The next installment in this series will be about Il Sereno, the next hotel we stayed at, which was stunning. Seriously, how beautiful is that?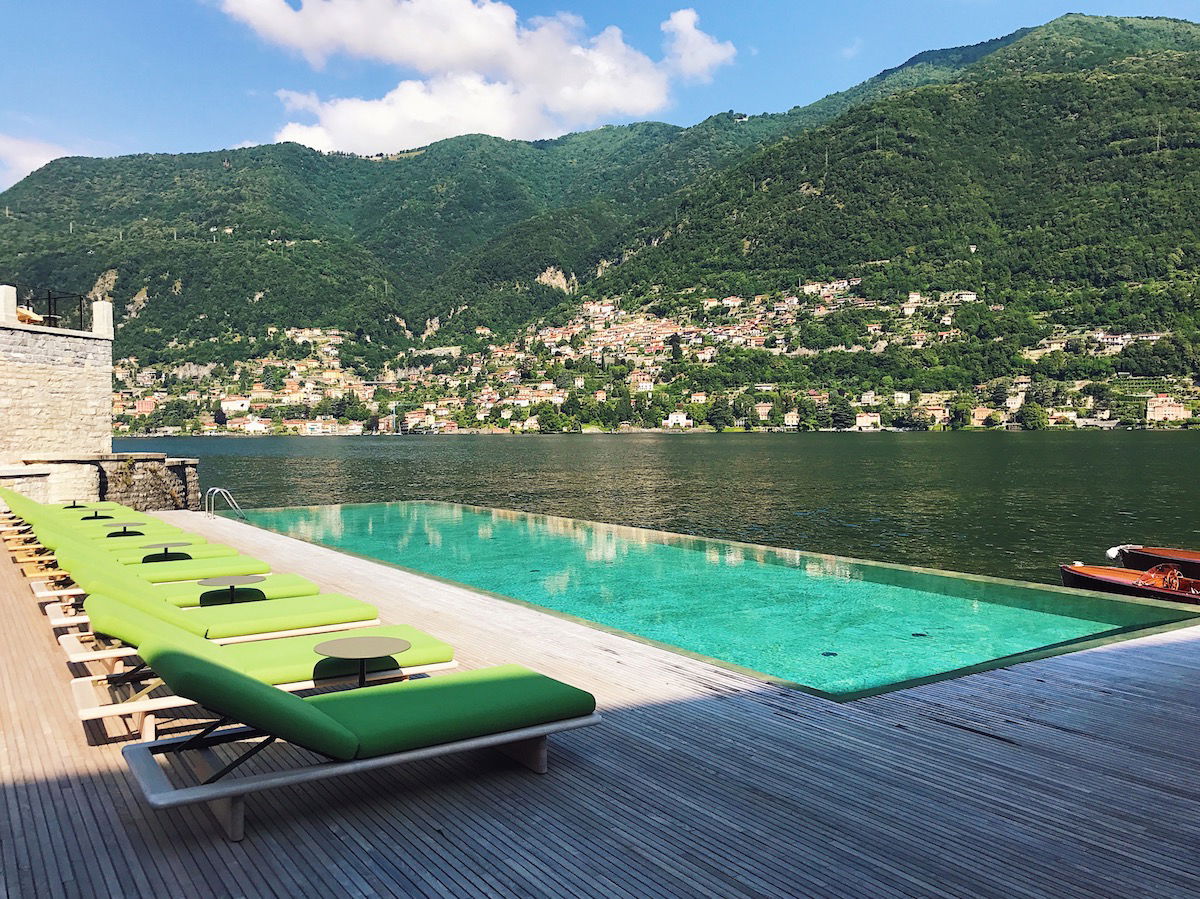 The focus of this blog is airlines and hotels, so I don't typically talk much about destinations as such. But in this post I wanted to briefly talk about why I don't need to return to Lake Como anytime soon. Let me start by saying that Lake Como and the area surrounding it is gorgeous. Italy as a whole is an incredible country, with varied landscape, great food, amazing architecture, etc.
Maybe the issue partly is the expectations I had coming in. So many people said "Lake Como is the most beautiful place on earth, you'll love it." I think there's something to be said for a place being so hyped that you're almost set up for disappointment. Most of the destinations that I've fallen in love with lately are places that I had no expectations of coming in. But when you come in with high expectations, I think it's tough to be "wowed."
We didn't rent a car, which at first I thought was a smart decision. In general I prefer using other transportation methods whenever possible (Uber, walking, public transportation, etc.), and based on my experiences in Italy in the past, it's not a country where I feel especially comfortable driving. I think this was a mistake, because getting around Lake Coma was a total PITA. There's no Uber, and the towns aren't closed so that you can walk (and there was also a real lack of sidewalk between towns). So the only option is taxis.
The problem is that there aren't actually any taxi stands, so they're not readily available. There's no easy way to walk between towns, so you always have to ask someone to call a taxi, and then the taxi actually starts the meter when they start the journey to you. So by the time you get in a taxi the meter is already up to 10-15EUR, and a short drive will cost you 20EUR+.
I know this is minor in the grand scheme of things, though given the lack of other transportation options, I found this to be really frustrating, since even a trip from the Sheraton to the nearby town of Como cost 40EUR+ roundtrip, and for a roundtrip journey you'd typically have to wait 20+ minutes. Whatever, it is what it is, but as someone who appreciates easy access to transportation, this was frustrating. I guess we should have rented a car (though at the same time, parking in many areas seems like it would have been a challenge).
Probably the place we heard most about in the area was Bellagio, which is located near the top of the lake. I can't even say how many people I've overheard talking about Bellagio, which many say is the one "must see" place there.
Visiting Bellagio was my least favorite part of our time in Lake Como. Impressions of places are largely formed by individual experiences, and our experience just wasn't good… maybe we were unlucky. It was a two hour ferry ride, and the ferry was so full that the only way we could sit was to eat in the crappy restaurant on the boat, since all the other seating was taken.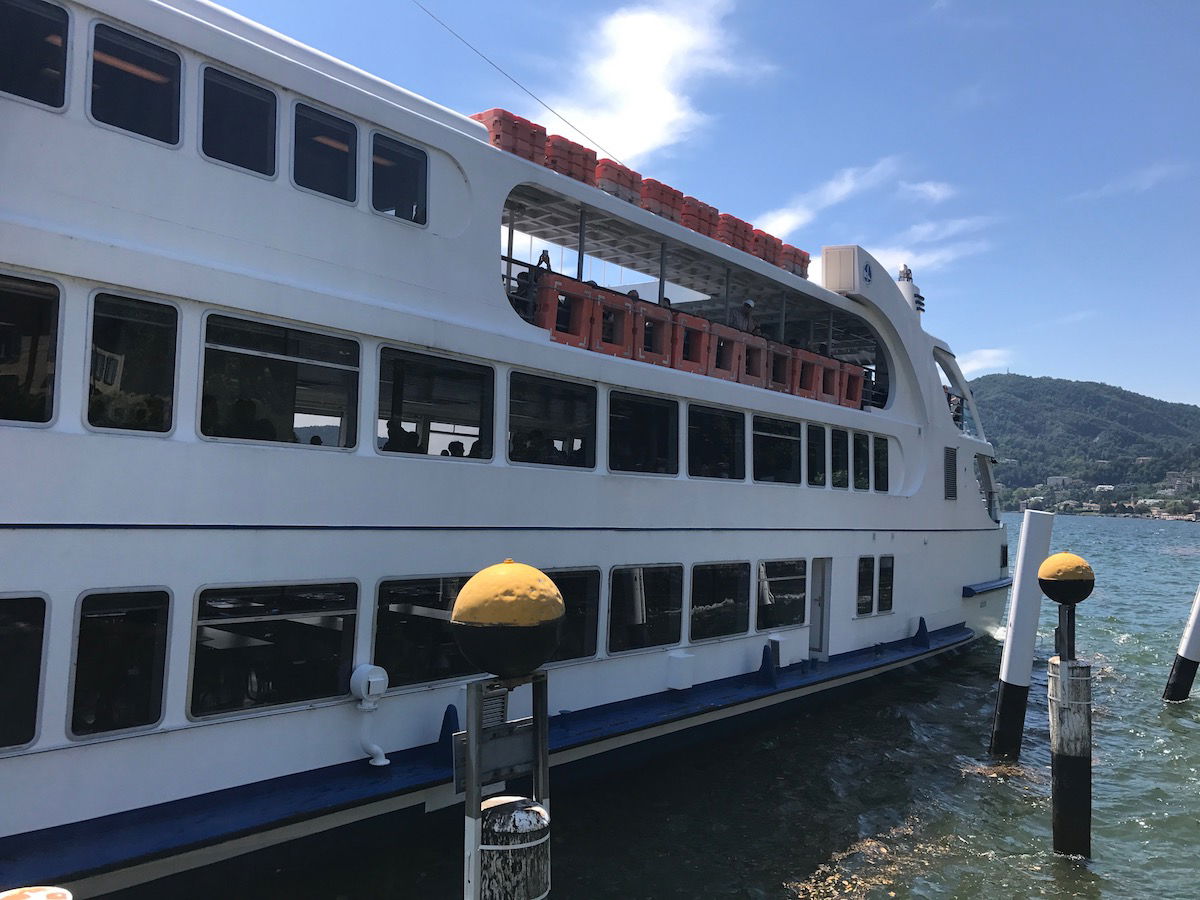 When we arrived in Bellagio it was so overcrowded that you could barely walk around. To me there's absolutely no charm in going somewhere that's filled to the brim with tourists. It almost felt like an amusement park.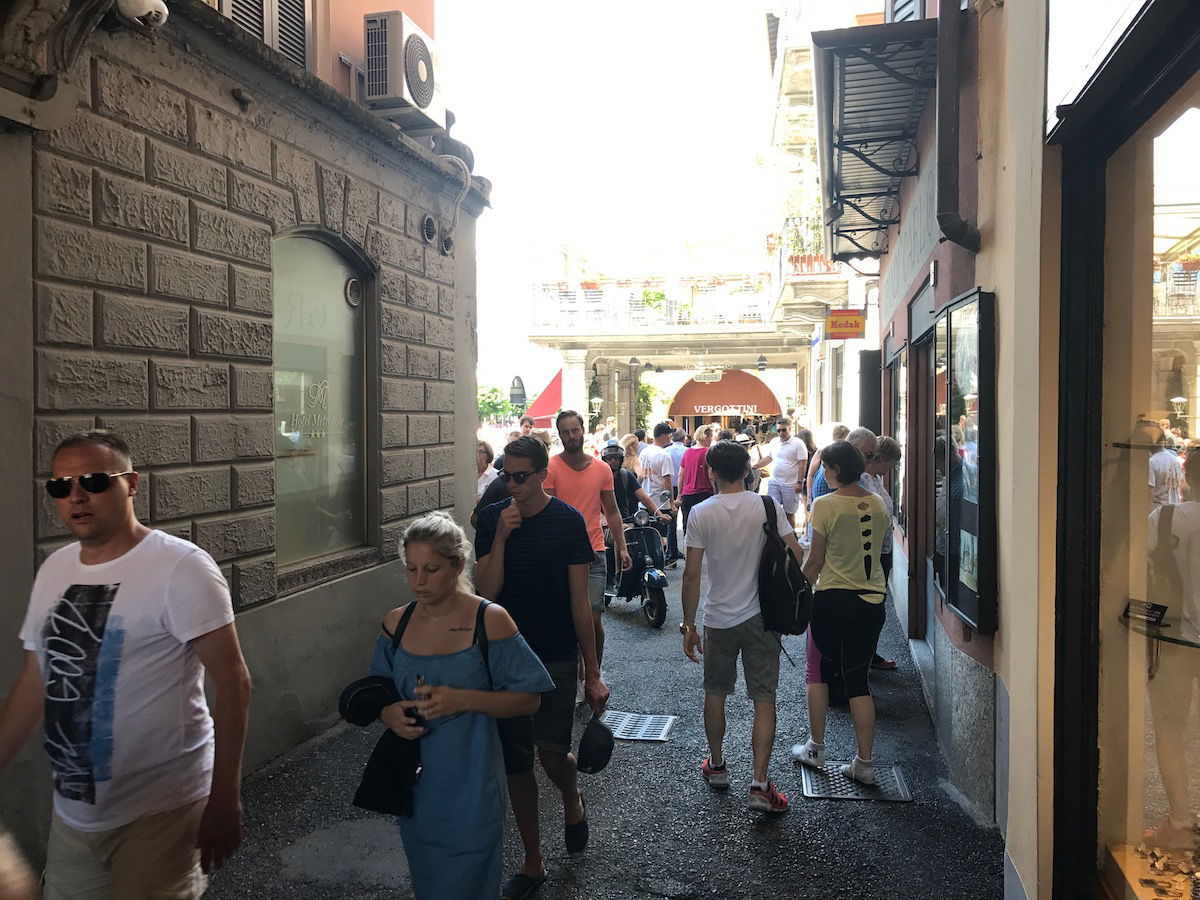 There were lines everywhere, those working in restaurants almost seemed to have a disdain for tourists (which I sort of get, in a way), it was a 20 minute wait to be able to talk to someone at the ferry ticket counter, etc. By the time we got back to the hotel we were so sweaty and tired that we just ordered room service at the Sheraton, which is saying a lot.
Look, don't get me wrong, Lake Como is beautiful. There's a reason it's a popular tourist destination. The food is great, as you'd expect in Italy. One day we rented a private boat and just drove it around Lake Como for a couple of hours, and that was magical. Absolutely magical. And we enjoyed the time we spent walking through the small towns without tourists. The problem was that there's only so much you can do in these small towns, since many of them don't have shops, and you can't eat every hour, even in Italy. 😉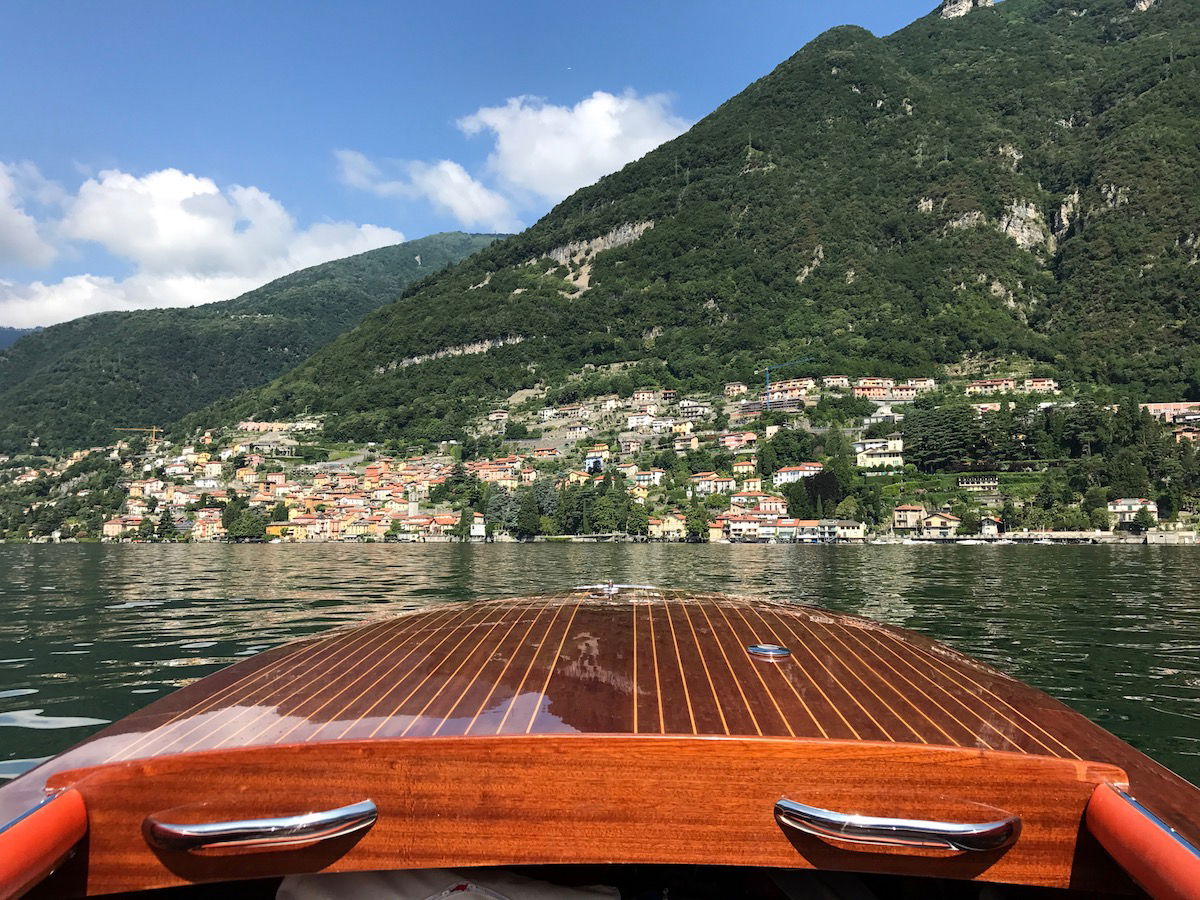 But personally this isn't a place I need to return to anytime soon. I can't say "damn the tourists for overcrowding this place," because I was one of those people. But personally I'd rather visit destinations that aren't as overrun with tourists. Add in the general transportation logistics, and the fact that I found most people in the service industry to have a bad attitude towards tourists, and I don't need to return anytime soon.
I'm not suggesting one shouldn't visit Lake Como, but rather to maybe come in with more modest expectations. That way there's a chance you'll actually be pleasantly surprised.
I know this region is full of incredible landscape, including lakes, mountains, etc. Maybe there's a less overrun area I should visit next time, where I'd no doubt have a much better time?
If you've visited Lake Como, what was your experience like?