Hello from Florida! Over the past couple of weeks I've traveled to Bora Bora and then I took a review trip on Qantas, Singapore Airlines, Malaysia Airlines, and Japan Airlines. Now I'm in Florida for the holidays, before my next big trip to Sri Lanka in January, which I'm excited about.
On the points & travel front, this week we learned the details of Hilton's first global promotion of 2019, several programs offered bonuses on purchased points, United released a cookbook, a Nigerian startup airline ordered 100 737 MAX aircraft, and more.
With that out of the way, here's a recap of this week on the blog:
Featured Stories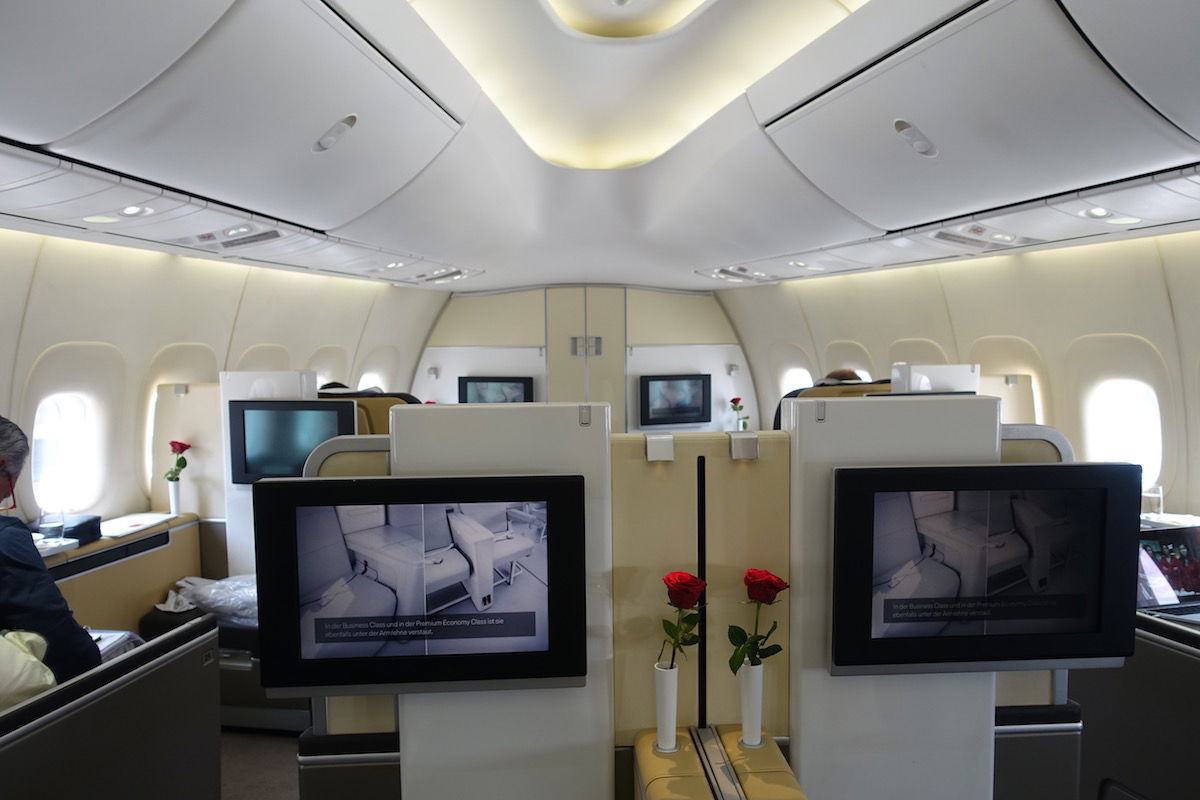 Different card issuers take different lengths of time to post points. Some post them shortly after the transaction posts to your account, some post them shortly after the statement closes, and some issuers even post them two statement closing dates after you complete your spend.
With all the new interest in Capital One cards thanks to their new transferable points currency, it's interesting to note that Capital One might just have the most generous posting schedule of any issuer for those purposes.
---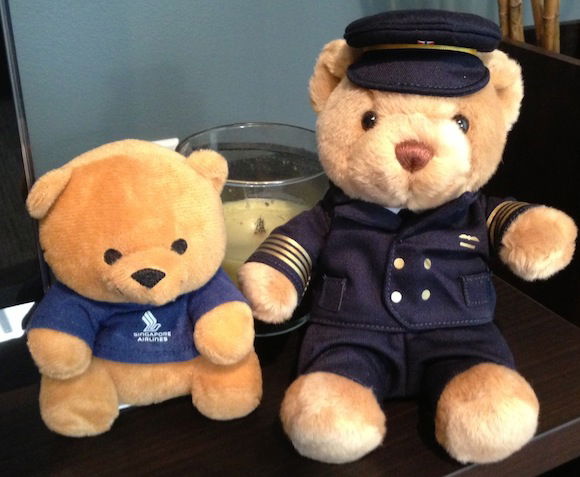 With 46 million passengers scheduled to fly on U.S.-based airlines over the next couple of weeks, there are bound to be some rocky roads (and rough air) out there. And even if you're used to hopping on planes, traveling with infrequent travelers is a whole other beast.
While I often travel alone, my three stepkids have significantly upped my family travel game over the past couple of years. And I'll be the first to admit that I still have a lot to learn.
But I'd like to think that I've picked up a few good habits over the years. And as we approach a two-week window where the number of air travelers is equivalent to the entire population of Spain, I figured now would be as good a time as any to round up a few of those best practices.
---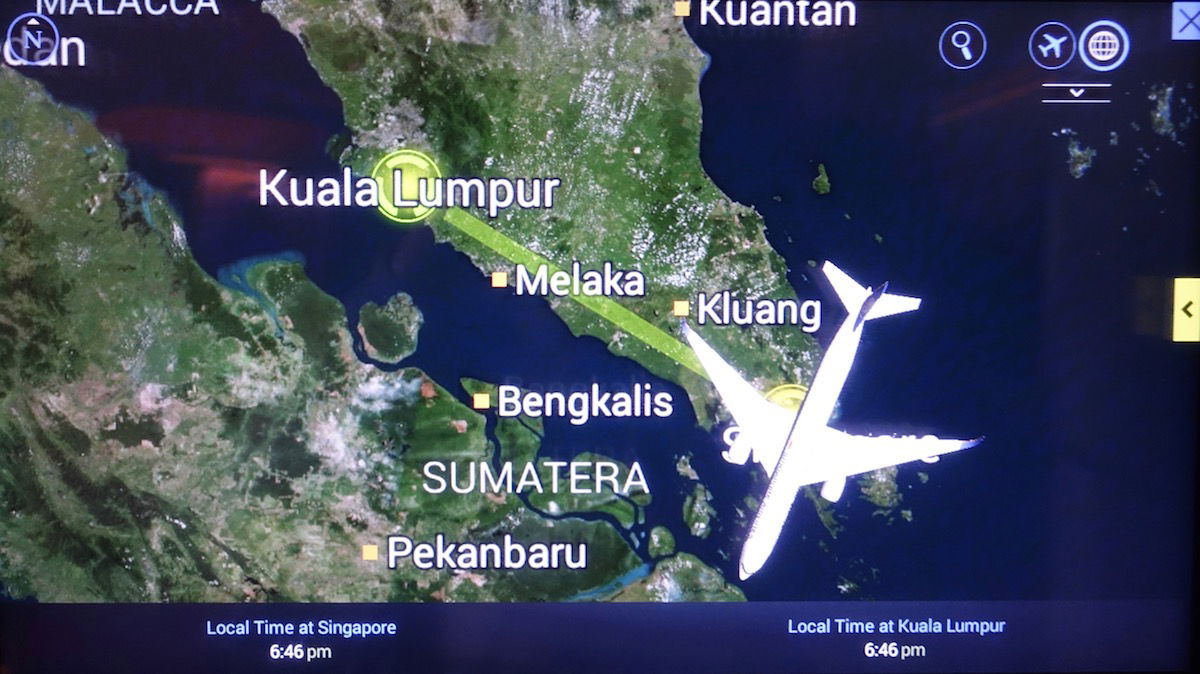 It's funny how the quality of business class varies so drastically around the world.
In Europe you'd typically get an economy seat with a blocked middle and a decent snack.
In the US you'd typically get a decent domestic first class seat with virtually no service.
Then there's Asia/the Middle East.
So, what was the experience like on this 37 minute flight?
---

TIPS: Earning Miles & Promos
Capital One Venture Vs. Barclaycard Arrival Plus — Which Is Better?
Chase Ink Bonus Categories: Everything You Need To Know
Last Chance: Buy Hilton Points With Up To A 100% Bonus
Save On Park Inn And Country Inn & Suites Stays With Amex Offers
Hilton Honors' First Global Promotion Of 2019
Review: Capital One Spark Miles For Business Card
Last Chance: Buy Alaska Miles With A 50% Bonus
Chase Ink Car Rental Coverage: Everything You Need To Know
Etihad Offering 30% Bonus On Purchased Miles
American Selling AAdvantage Miles For 1.77 Cents Each
Get A Free Ski Day With Alaska Airlines
Excellent British Airways First and Business Class Sale Fares From London
TRICKS: Redeeming Miles
KrisFlyer's Latest Spontaneous Escape Awards
Combining Capital One Miles: What You Need To Know
How Soon Do Capital One Miles Post? Really, Really Fast!
TRAVEL With Ben (Lucky)
When Even Hand Luggage Only Fails You — A Mess Of A Travel Day
There Was Epic Drama On My Flight, And The Cops Were Called
Genius Or Crazy? My Car Rental Provider Encourages Me To Keep My Car Unlocked
Tips For Traveling With Loved Ones During The Holiday Season
My Second Case Of Credit Card Fraud This Month (And It's Sort Of Creepy)
REVIEWS & Trip Reports
Review: British Airways First Lounge London Heathrow Terminal 3
Impressions Of Singapore Airlines 777 First Class
What Is Business Class Like On A 37 Minute Singapore Airlines Flight?
Review: British Airways First Class 747 London To Nairobi
Review: Four Points By Sheraton Nairobi Airport
Impressions Of Malaysia Airlines A350 Business Suite
Review: Turkish Airlines Lounge Nairobi Airport
Impressions Of Japan Airlines 777 First Class
Review: Kenya Airways Pride Lounge Nairobi Airport
Review: Kenya Airways Simba Lounge Nairobi Airport
NEWS & Updates
LOL: United Airlines Now Has A Cookbook
InterContinental Ambassador Changes Coming In 2019
K-Pop Fans Book Refundable Airline Tickets So They Can Mob Idols
Air Italy Launching Flights To Toronto
WOW Air Operating Charter Flights From… Miami To Cuba?
Canadian Airlines May Soon Have To Offer Cash Compensation For Flight Delays (With A Big Catch)
United Polaris Lounge LAX Opening January 12, 2019
Air Serbia Temporarily Leasing An Etihad A330
Korean Air Raises Refund Fees Following K-Pop Incident
Hyatt Introduces Milestone Rewards & Increases Globalist Requirements
Air Italy Launching Flights To Chicago
Visiting The USA On An ESTA? No More Instant Approvals
British Airways Resuming Flights To Pakistan
British Airways Magic 2018 Christmas Surprise: A New York Fairytale
Popeyes Sold "Emotional Support Chicken" At Philadelphia Airport Yesterday
Judah 1: The World's First Christian Airline
Full Details: New No-Show Fees From Asiana & Korean Air
Alitalia Buys Back Frequent Flyer Program From Etihad
Singapore Airlines Rolls Out New Meal Pre-Order Program
Does This Take Airline Seat Cleanliness One Step Too Far?
Korean Air "Nut Rage" Flight Attendant Awarded (Only) $18,000
Drones Shut Down Gatwick Airport — Thousands Of Passengers Disrupted
The Latest On Miami Airport's Quest For A Nonstop Flight To Asia
Japan Introduces Zero Alcohol Rule For Pilots Following Incident
Ed Bastian's Dishonest Air Italy Op-Ed
Qatar Airways Hotel Stopover Program Extended To 2019
Whoa: Nigerian Startup Orders 100 737 MAX Aircraft
Aer Lingus To Join Oneworld Transatlantic Joint Venture
Qatar Airways Will Exclusively Fly A350-1000 To JFK
American Airlines 2018 Year In Review
---
I hope everyone has a great rest of the weekend, Merry Christmas, and happy holidays!