Delta's war on Qatar Airways is back in full swing, despite the US and Qatar having come to an agreement earlier this year. The latest attack from Delta comes in the form of an op-ed from CEO Ed Bastian, which is dishonest and hypocritical, to put it mildly.
Delta's best and worst trait
Before I get into the actual content of this op-ed, let me share what I consider to be both Delta's best and worst trait — Delta only cares about Delta, and they're darn good at it.
Delta does a great job of taking care of their shareholders, employees, and customers, and that's admirable. But they'll do so at just about any cost. When you look at their filings with the DOT, it's amazing how they'll flip flop their stances on things as it suits their interests.
Like I said, Delta is fiercely loyal to Delta. And that's good on one hand. But it's also off-putting.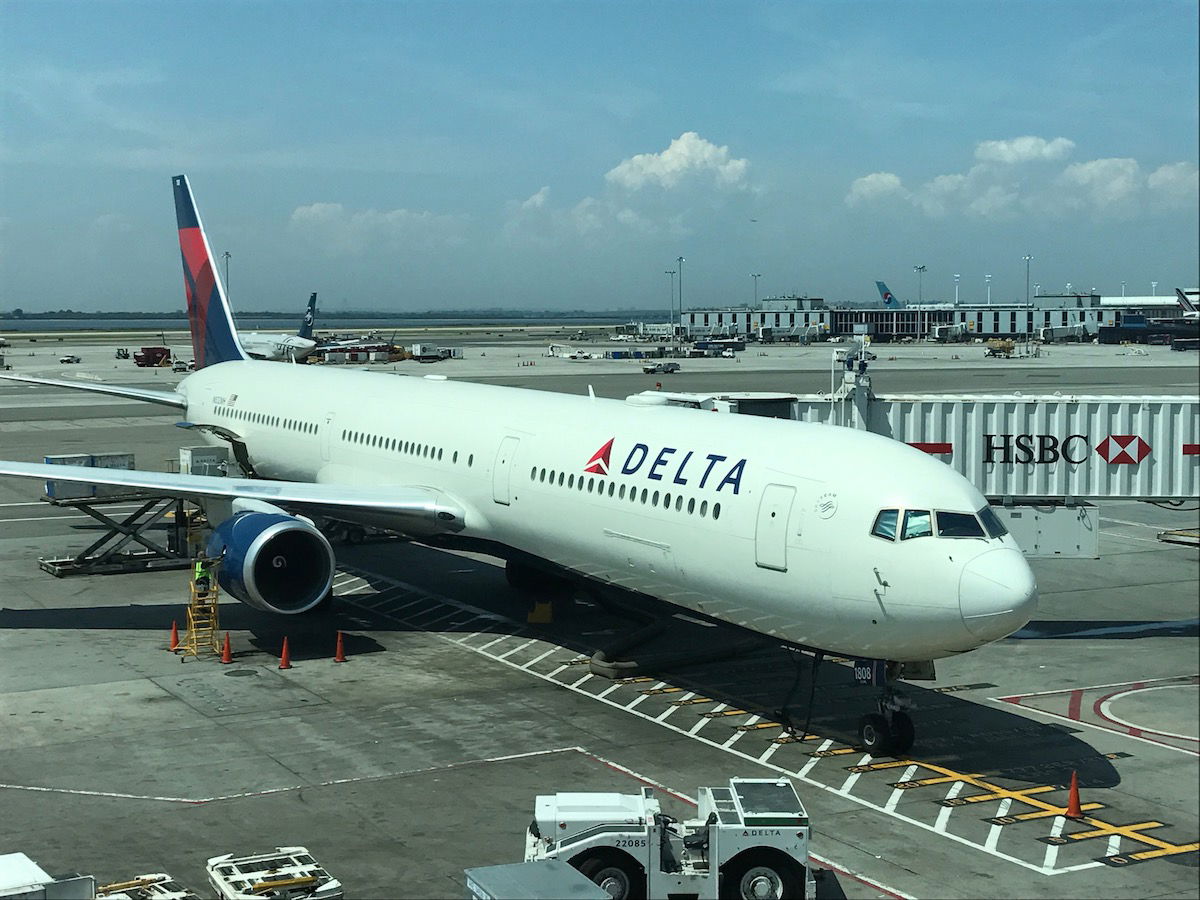 The latest round of drama with Air Italy
Air Italy is a fast growing Italian airline. As we know, Alitalia is a basket case of an airline that has been losing a ton of money. Ultimately their situation worsened significantly when Etihad decided to no longer flush money down the toilet, and pulled funding from Alitalia.
Air Italy was previously a small airline (at the time known as Meridiana), but Qatar Airways saw an opportunity here. So they bought a 49% stake in Air Italy, and have been doing everything they can to make the airline grow.
Earlier this year Air Italy began flying to New York and Miami out of Milan (previously they flew to the US out of Naples and Palermo), and in the past few weeks they've announced new 2019 flights to Los Angeles, San Francisco, Chicago, and Toronto.
The US airlines take huge issue with this, claiming that Qatar Airways is using Air Italy to create fifth freedom routes in a roundabout way. They claim this violates the agreement the US and Qatar reached earlier this year, which simply isn't true. At the time the countries agreed to the following:
Within one year, Qatar Airways will release audited financial statements in accordance with internationally-recognized accounting standards, and within two years they will disclose any transactions with other state-owned entities, such as caterers or other companies that support airline operations
A side letter states that Qatar's civil aviation authority is "unaware of any plans by Qatar Airways to start fifth freedom flights;" note that Qatar Airways doesn't say they won't, just that they don't have any plans to as of now
Qatar Airways never said that they wouldn't launch fifth freedom flights, let alone that an airline they invested in wouldn't start service to the US (which is very different than a fifth freedom flight).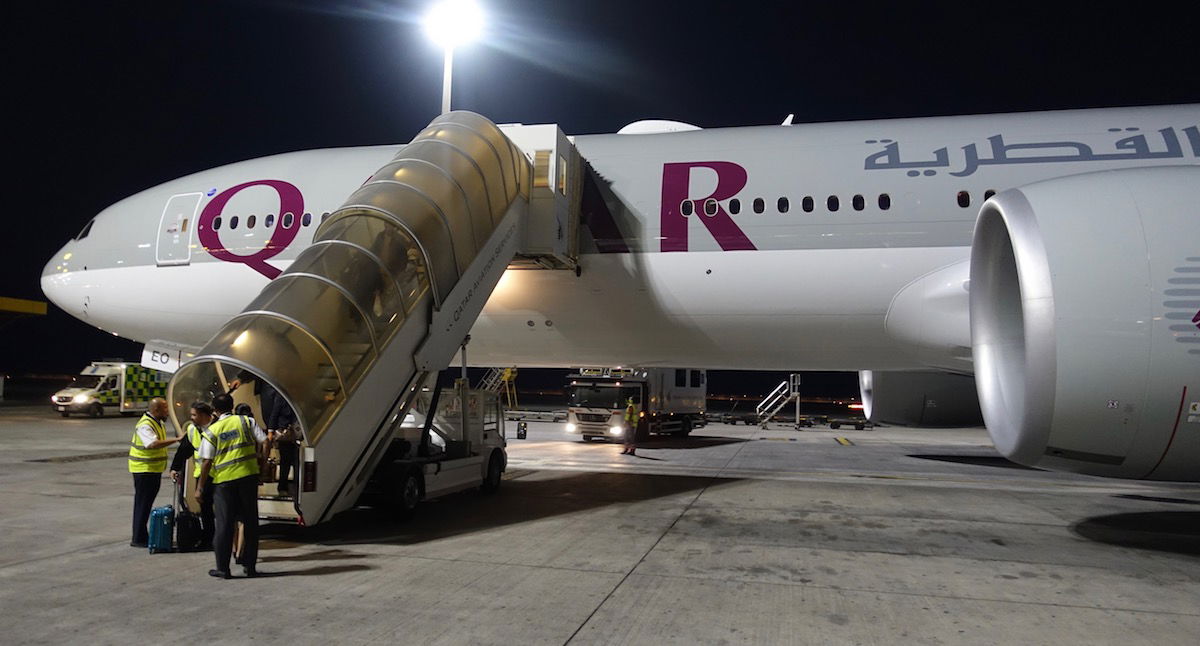 Ed Bastian's outrageous op-ed about Air Italy
One of the things that I find most frustrating about "news" nowadays is that facts are no longer facts. We've gotten to the point where people can just present lies as facts, and somehow we're okay with that.
Ed Bastian's op-ed about Air Italy is filled with dishonesty.
"Qatar has been giving its new acquisition billions of dollars' worth of new airplanes, including Boeing 787 and 737 jets, with plans to deploy larger Boeing 777 and A350s as well."
Why can't we just be honest here? So far the airline has been given A330s and 737s. They haven't been given any 787s (though there are plans for that in the future).
"Qatar is using the tiny, close-to-defunct Air Italy to skirt its promise to the U.S. to not add so-called 'Fifth Freedom' flights to the U.S., which are routes that operate outside of a carrier's home country – such as nonstop flights between the U.S. and Europe."
Why can't we just be honest about what's happening here? A fifth freedom flight is when an airline operates a flight from their home country to another country via a third country. This includes something like Emirates' flight from Dubai to Milan to New York, or Singapore's flight from Singapore to Frankfurt to New York.
Is Ed Bastian really suggesting that Qatar Airways' goal here is to fly people from Doha to Milan on Qatar Airways, and then connect them from Milan to North American gateways that they already fly to (with the exception of San Francisco) using Air Italy? Why would they do that? That doesn't even make sense.
It's one thing if Ed Bastian wants to argue "Qatar Airways is making a financially unsound investment and is dumping capacity." We could discuss that reasonably, and I'd even largely agree. But this has zero to do with fifth freedom flights.
Let me actually take it a step further here. If their intent was to create fifth freedom flights, they'd have good fares from XYZ (whatever city you want in the region) to Doha to Milan to the US. But they don't. So this simply isn't even in the picture.
"These Italian routes, already highly competitive and well-served by existing carriers, are simply not economically viable without Qatari subsidies."
How can you be so dishonest? These routes are already well-served by existing carriers? Not a single airline flies nonstop from Chicago, Los Angeles, or San Francisco, to Milan.
"It's remarkable that in an era when global aviation is thriving, Qatar must keep its state-owned airline aloft with a massive infusion of subsidy dollars. The airline lost $1.3 billion in its most recent fiscal year, flew fewer passengers, and has said it may ask its government for another capital injection."
I'm not sure how much Ed Bastian is keeping up with global politics, but in case he wasn't aware, the country of Qatar has had its most challenging year in decades, given the blockade with its neighbors. I think it's completely expected the airline wouldn't be doing great right now. Of course they carried fewer passengers than the previous year, they're not allowed to fly to Egypt, Saudi Arabia, and the UAE, which were previously some of their biggest markets.
Ed, are you this quick to forget the help that US airlines got after 9/11?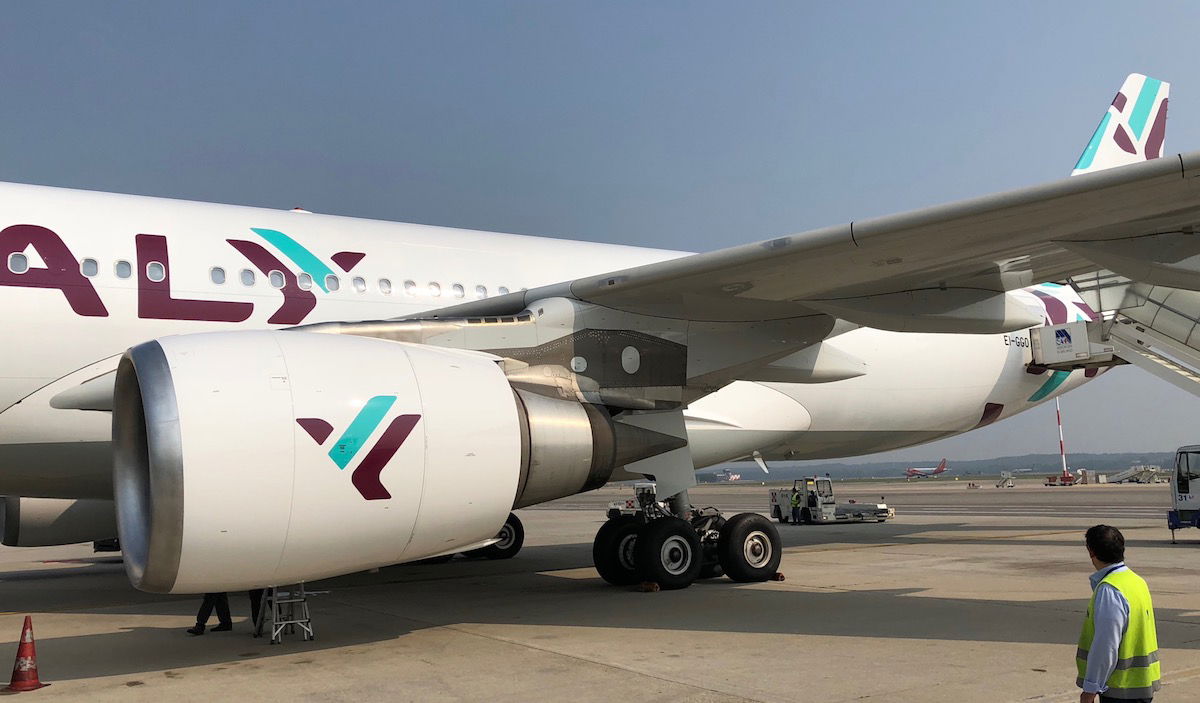 The irony in all of this
I think there's a real conversation to be had about subsidies in the airline industry, and about the impact they have on global aviation. What bothers me is Delta's horrible hypocrisy when it comes to this.
They take huge issue with Air Italy, right? Their issue is that they're owned by a "subsidized" Gulf carrier and that they lose money.
For eight years, Delta had a transatlantic joint venture with Alitalia, meaning they were sharing revenue with them, and in turn, profiting off of them. Alitalia was 49% owned by Etihad, they lost a ton of money, and they were bailed out by the government repeatedly. Every single thing they've said about Air Italy should have also applied to Alitalia.
How many times did Delta say anything? Not once, because they stood to profit off it.
If government subsidies are such a huge issue, why would Delta invest in China Eastern, which is majority owned by the Chinese government?
Why would Delta partner closely with Jet Airways, which loses huge amounts of money and is owned by Etihad, another money-losing Gulf carrier?
The hypocrisy here is just astounding.
Delta isn't opposed to government-owned airlines. They're opposed to government-owned airlines when they don't stand to gain anything.
Delta isn't opposed to money-losing and otherwise subsidized airlines. They're opposed to these only when they don't stand to benefit from the arrangement.
Bottom line
There's a real conversation to be had regarding subsidies, but Delta isn't having it. Instead they're lying to no end and looking out only for themselves.
Do I believe Qatar Airways is dumping money into Air Italy, and that they're growing too much too fast? Yes. Do I think this has anything to do with fifth freedom routes? No. Is it pathetic to me how Delta takes huge issues here, but had no issues with Alitalia for years, even though they were doing exactly the same thing? Yep.
Air Italy and Qatar Airways aren't "disrespecting" Donald Trump, US airline jobs aren't at risk (employment in the US airline industry is at an all time high), and if nothing else, the Gulf carriers spend a huge amount of money on new Boeing jets (which Delta doesn't).