Over the years we've seen a few religious airlines emerge. They've almost all failed. The reason they've failed seems obvious enough — most religious people don't have needs so specific that it's worth tailoring an airline to them while alienating a large percentage of your potential customer base.
While we've seen some religious airline startups, we haven't yet seen a Christian one (unless we're talking about all the prosperity gospel ministers with private jets). About two years ago, in late 2018, plans were announced for the world's first Christian airline, and it looks like that's now closer to becoming a reality.
Details of the world's first Christian airline
In 2018 plans were revealed for Judah 1, the world's first Christian airline, with the slogan "Your Hands, God's LOVE, Our Wings." The company's goal is to "have the freedom to transport as many different churches and mission organizations as [it] can."
Also, according to the company's CEO, the Lord is behind this airline:
"The Lord spoke to me about using my passion for aviation – specifically large aircraft, I saw rows and rows of aircraft, full of food and supplies, lines of them."
Judah 1 has already operated some private flights for small groups of missionaries to disaster areas and mission fields, but in 2021 Judah 1 plans on becoming a "real" airline. Judah 1 is allegedly in the process of applying to become a Part 121 carrier, meaning that it could operate commercial flights.
While the airline was initially going to be based at North Texas Regional Airport, the plan is now for the airline to be based at Shreveport Regional Airport in Louisiana.
Judah 1 fleet plan
For the past couple of years Judah 1 has had an MD-80. The airline suggested that this is what the livery would look like:

However, in reality here's what the Judah 1 MD-80 livery looks like: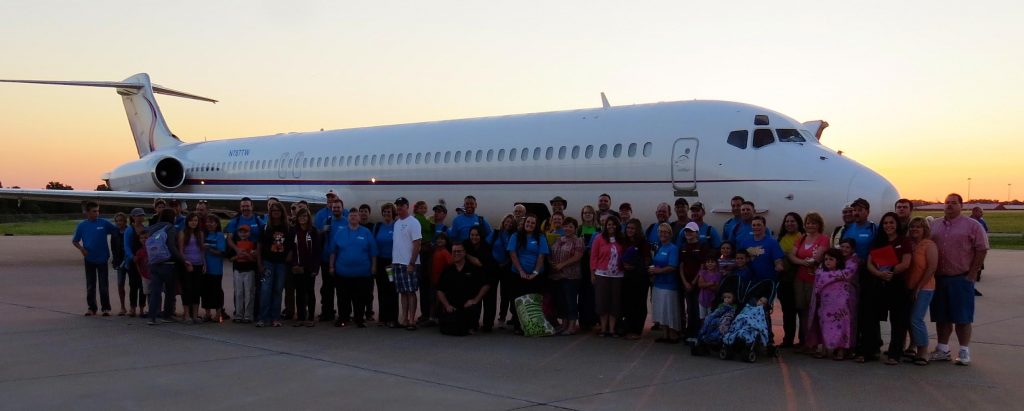 The cabin may look familiar to people, and that's because this is a former American Airlines MD-80, and it doesn't look like they've changed up the interior.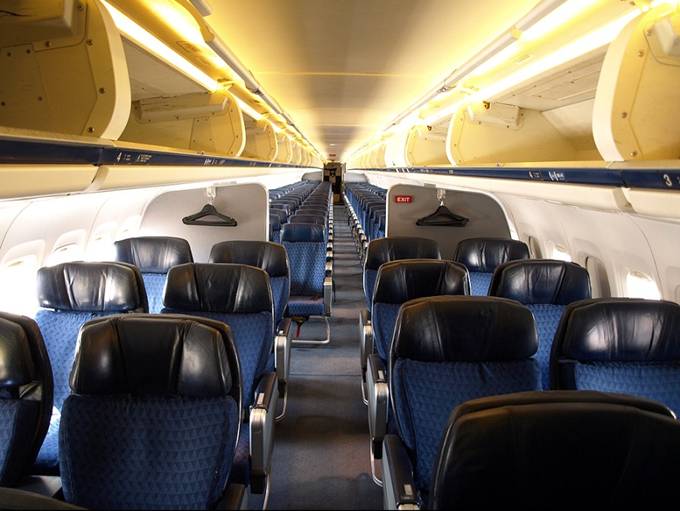 While the airline will continue to operate an MD-80, it looks like the airline is now primarily focused on 767s. As Judah 1 CEO Everett Aaron describes the plan for the airline:
"By the end of next year, we would like to have three to four large planes. As of yesterday, we now have being added to our fleet a Boeing 767-200ER. It seats 238 people and can go anywhere in the world with one-stop. It carries 30 tons of cargo.

We will be non-scheduled and we do not have to have approved routes. So, that means we can go where we want when we want, unlike most airlines that have to have certain schedules that they fly, have to have certain routes. We don't have to do that."
Judah 1 business plan
What's going to set Judah 1 apart? The airline won't charge luggage fees. Per the CEO:
"We will have to charge regular ticket prices just like you do for the [other] airlines. This is not available for just the general public, you have to be part of a mission team. It will be very competitive with the airlines. The advantage is there's no luggage fees. Absolutely none. All your cargo travels with you as well. So that's the biggest thing.

About 50 percent of missionaries lose their cargo when it travels via container and that's one of the problems we have. I know some of the trips we have been on ourselves with other missionary groups traveling, they ship their stuff via container and medical supplies and stuff either get tied up in customs, food spoils, some things it just gets lost."
That's truly strange — 50% of cargo that missionaries send is lost? And what exactly is the limit on how much luggage people can bring?
Here's a video the airline published in 2015 (this was when Judah 1 was trying to just be a private operator, rather than a commercial one):
If this airline does get approved, it sounds like it would primarily offer charter service, and perhaps even scheduled charter service, where different mission and church groups can book the same flight.
Bottom line
I don't know what to make of Judah 1. Personally I can't make sense of the business model. The airline is only targeting Christian travelers, and there seem to be two things that set the airline apart:
First of all, the airline will have no luggage fees
Second of all, the airline may sell individual seats or group tickets on scheduled flights to destinations that may be popular with missionaries
I would have assumed this wasn't a serious concept (or at least one that wouldn't get funding), except the airline is continuing to acquire planes, and it has operated at least some flights privately.
I guess we'll find out soon enough how this works out. The airline is significantly delayed though — when I wrote about the airline in 2018, the plan was to launch by 2019, and now it's two years later, and the airline still hasn't launched. It has acquired its first wide body plane, though.
I'm not going to lie, I sure would love to fly an ex-American Airlines MD-80…
What do you make of Judah 1?