Over the past couple of years United has opened four Polaris Lounges, which are their new international business class lounges. These lounges are open to United and Star Alliance business and first class passengers, and they're truly spectacular, especially for a US airline.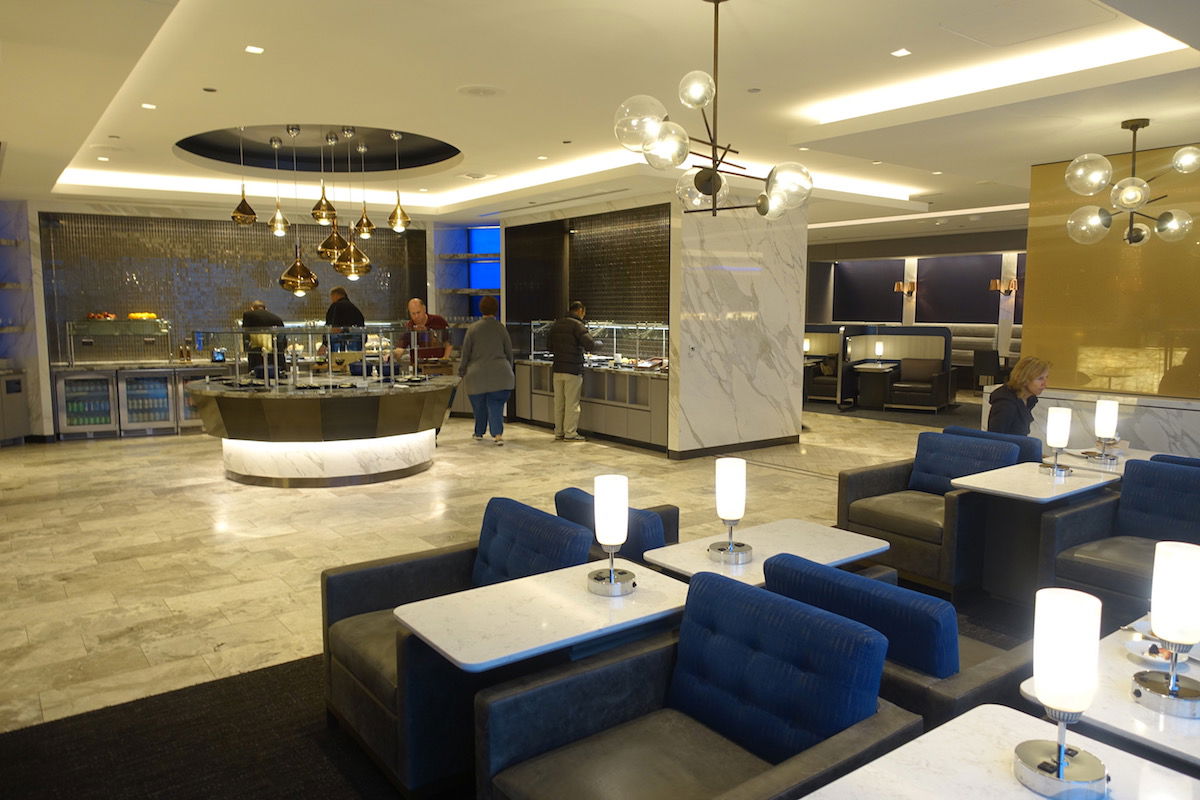 United Polaris Lounge Chicago
They feature a la carte dining, beautiful decor, and they're typically not even too crowded.
At first United struggled to gain momentum with the rollout of these lounges, but they've done really well this year: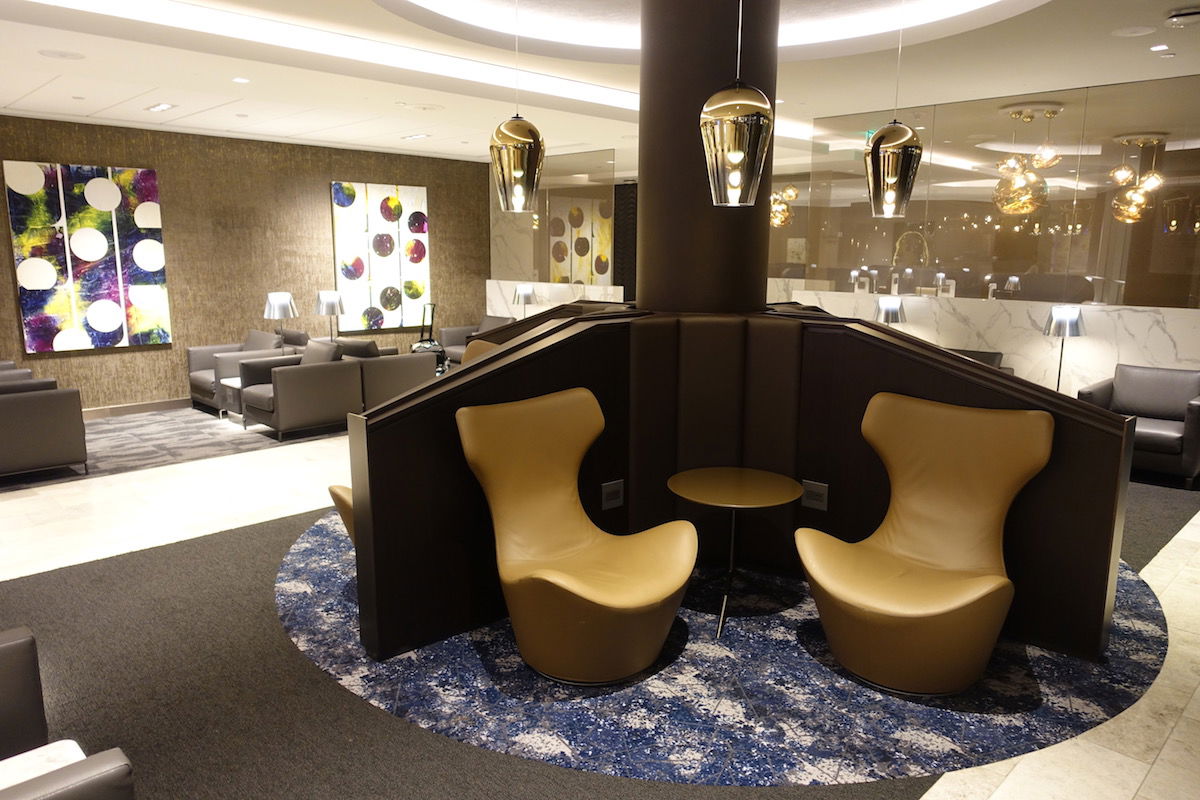 United Polaris Lounge Houston
We've known that the next United Polaris Lounge will be opening in Los Angeles, and for that matter it's the only Polaris Lounge that will be opening in the next year or two, as all the others (in Hong Kong, London, Tokyo Narita, and Washington Dulles) are just listed as "future locations" rather than as "under construction."
While the Polaris Lounge LAX was slated to open in fall 2018, it looks like that's not happening. The good news is that they're not too far behind.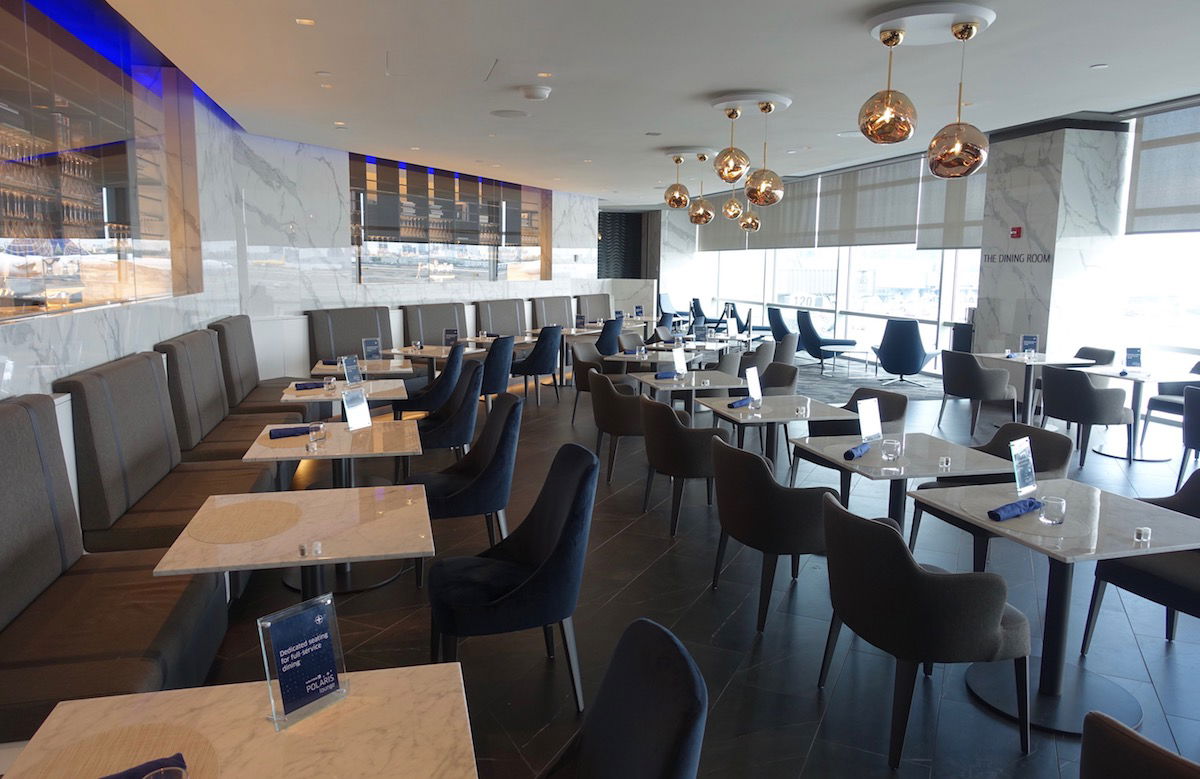 United Polaris Lounge Newark
Per the United Polaris Tracker, the Polaris Lounge LAX will be opening on January 12, 2019.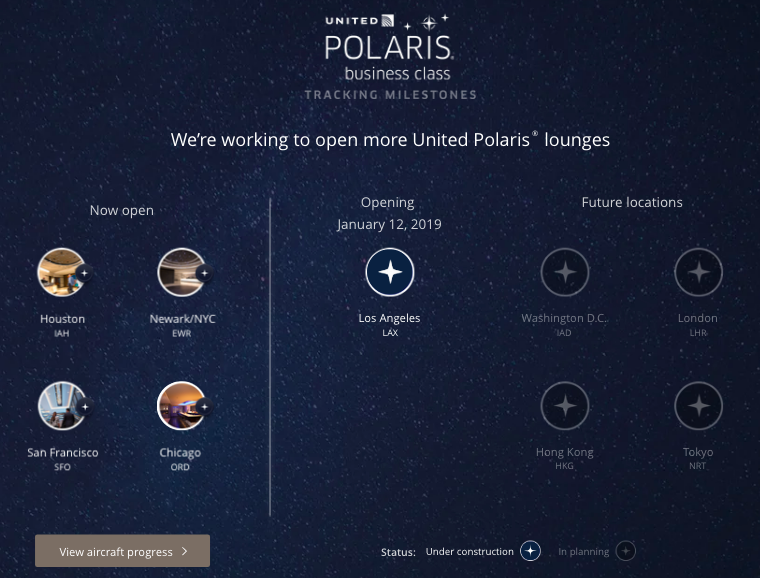 So this is useful to know if you have any longhaul Star Alliance travel coming up early next year and haven't yet decided where to route through.
The Polaris Lounge will be located in Terminal 7, which is exclusively used by United. United business class passengers can use the lounge as long as they have a same day Polaris ticket and an outbound boarding pass, so you can use it if flying business class Los Angeles to San Francisco to Hong Kong, Tokyo to Los Angeles to San Diego, etc.
United's Star Alliance partner airlines (Air China, Air New Zealand, ANA, Asiana, Lufthansa, Singapore, Swiss, Turkish, etc.) depart from Tom Bradley International Terminal. The good news is that the two terminals are connected airside, so you could still visit the lounge, but you'd have to walk from TBIT to T4 to T5 to T6 to T7, so it's a bit of a haul.
Star Alliance first and business class passengers can only use the lounge with an outbound nonstop longhaul boarding pass.
Are you excited to check out United's LAX Polaris Lounge?