Hello from Turks and Caicos. I'm continuing to island hop through the Caribbean.
It is just as beautiful as I had hoped, and we haven't even been to Grace Bay yet, which is voted by some as the best beach in the world.

We arrived yesterday, and boy was it a rough day of travel.
When I was booking this part of the trip I quickly realised that it was affordable and efficient to fly from one island to another within the same 'territory' – for example, from one French overseas territory to another, and to take short flights from islands close to each other, such as from St. Kitts to Antigua.
But we wanted each island experience to be different, so were looking to fly from one island to a completely different one.
And this wasn't cheap, or easy!
We managed to get a reasonably affordable flight from one Dutch territory to another (Aruba to Sint Maarten), and then stay on the French side of the island (Saint Martin).
But getting from Sint Maarten to Turks and Caicos (which is a British overseas territory) was a challenge.
The most affordable options were flying via the US (Miami or Fort Lauderdale). However:
They provided either a two hour transit, which I thought was foolish to attempt (given the US does not have air side transfers)
Or overnight transfers, which would have been a safer bet but the entire journey was over 24 hours, meaning we would miss an entire day traveling
So, I paid through the nose to fly InterCaribbean Airways from Sint Maarten to Providenciales (Turks and Caicos). The itinerary routed via Santo Domingo, Dominican Republic, with a transfer time of around one hour and 40 minutes.
This was booked as a single ticket.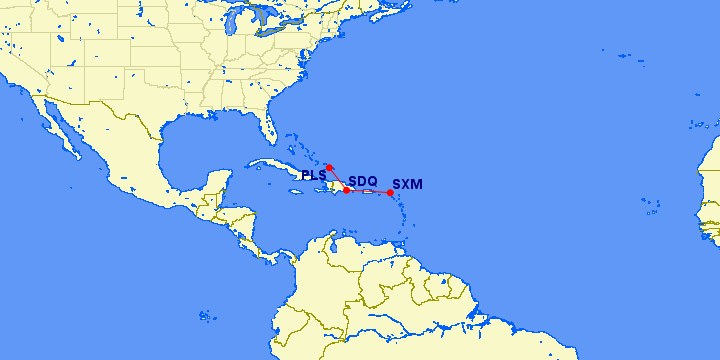 Sint Maarten (SXM)
We arrived at SXM airport around 90 minutes before our flight to Santo Domingo departed. As I've discussed before, we are traveling Hand Luggage Only.
InterCaribbean Airways operates Embraer E120 aircraft on this flight, which are 1-2 configuration propeller planes with tiny overhead bins. Understandably, the airline is very strict on what hand luggage can be taken on board the flight.
Our cabin bags, which are the largest allowable size for most airlines, would simply not fit either in the overhead bins or under the seats in front of us.
The airline also has a strict weight limit for hand luggage of 10lbs, which is less than 5kgs. They weighed our main hand luggage bags and they were both around 19lbs. While these were an appropriate size and weight for a jet plane, they were understandably overweight and size for the flights we were about to take.
So we were forced to check them in.
The check in agent confidently told us:
'They will be tagged all the way through to your final destination in Providenciales'
We headed to the gate.
There was an announcement our flight would be delayed around 90 minutes.
This would mean we would probably miss our connection, so we headed to the gate agent to explain the situation. She assured us the plane would wait for us at Santo Domingo, and that that flight may be delayed as well.
It's about this time that I thought that delays at this airline may be the norm, not the exception.
Our flight was finally announced for boarding, and as the airport is still being rebuilt following last year's devastating Hurricane Irma, they attempted to board two flights to two destinations through the same gate at the same time.
The other flight was to Puerto Rico, and each passenger was required to answer additional security questions, so their boarding was very slow.
Despite plenty of gate staff it was a complete mess.
It took ages for us to actually board, despite only about 30 people being on the flight. We then sat on the tarmac for quite some time despite no planes arriving or taking off from the single runway. We did see our bags being loaded in to the cargo hold of our plane.
The delay was explained to us by the crew member as simply being because of 'paperwork.'
We made up a little time in the air but still arrived at Santo Domingo, which is their main hub, about the same time as our next flight was due to depart.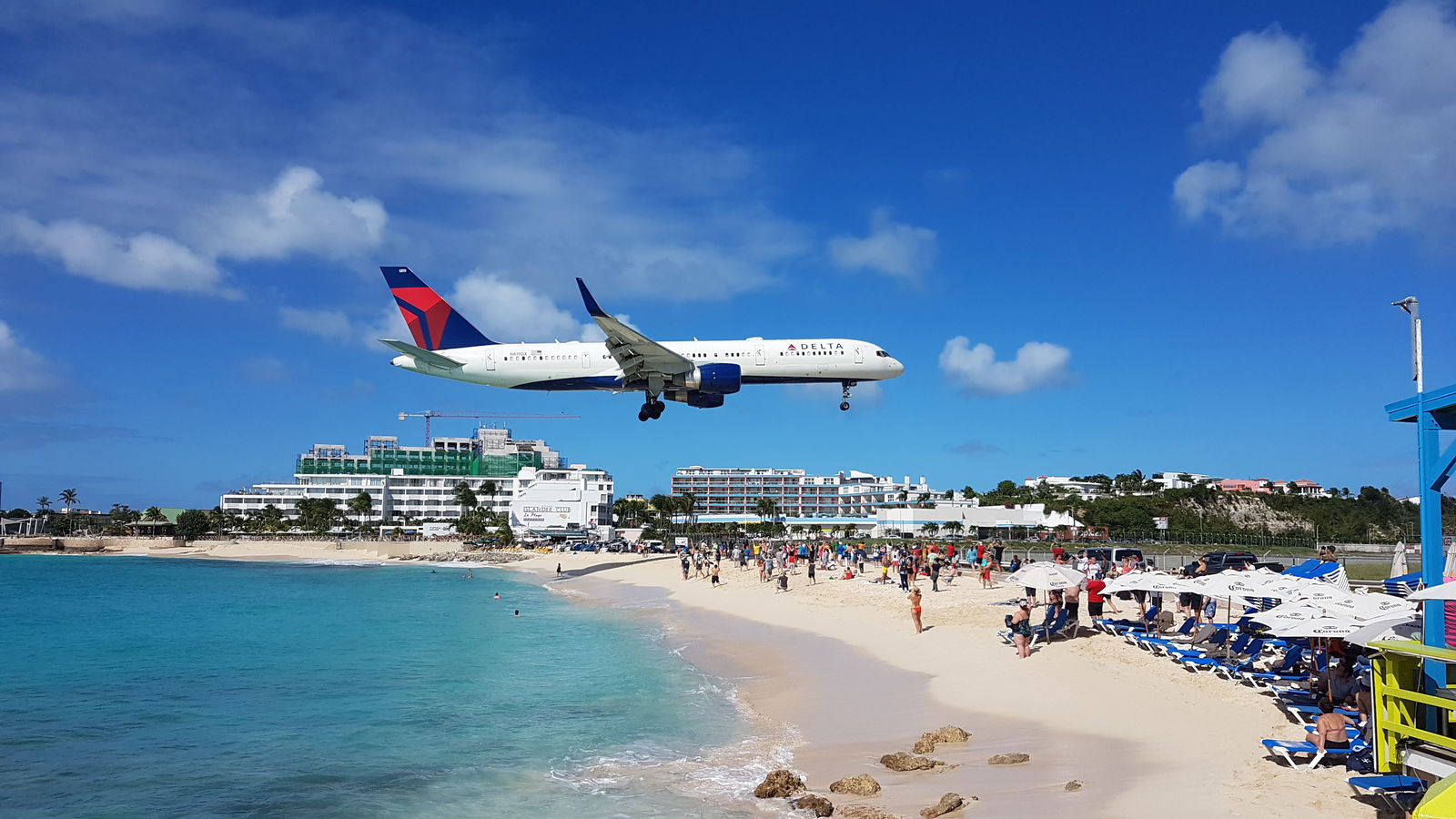 Santo Domingo (SDQ)
Fortunately there were plenty of ground staff. We notified them of the issue and they rushed us through to the next gate. Fortunately there was no transfer security so its was only a few minutes between walking off one plane and on to another.
I did think as we rushed from one plane to another 'I wonder if our luggage will make it.'
It turns out the cabin crew member from our first flight was crewing the second flight too (different plane) so there was no way we would miss the second flight. She seemed a bit stressed out running from one plane to the next, but had a good chuckle with us when she saw us boarding her next flight, and again I got the impression that delays like this were the norm, not the exception.
We arrived at Providenciales around 45 minutes late. Every single passenger except us was continuing onto Nassau, Bahamas on the same plane.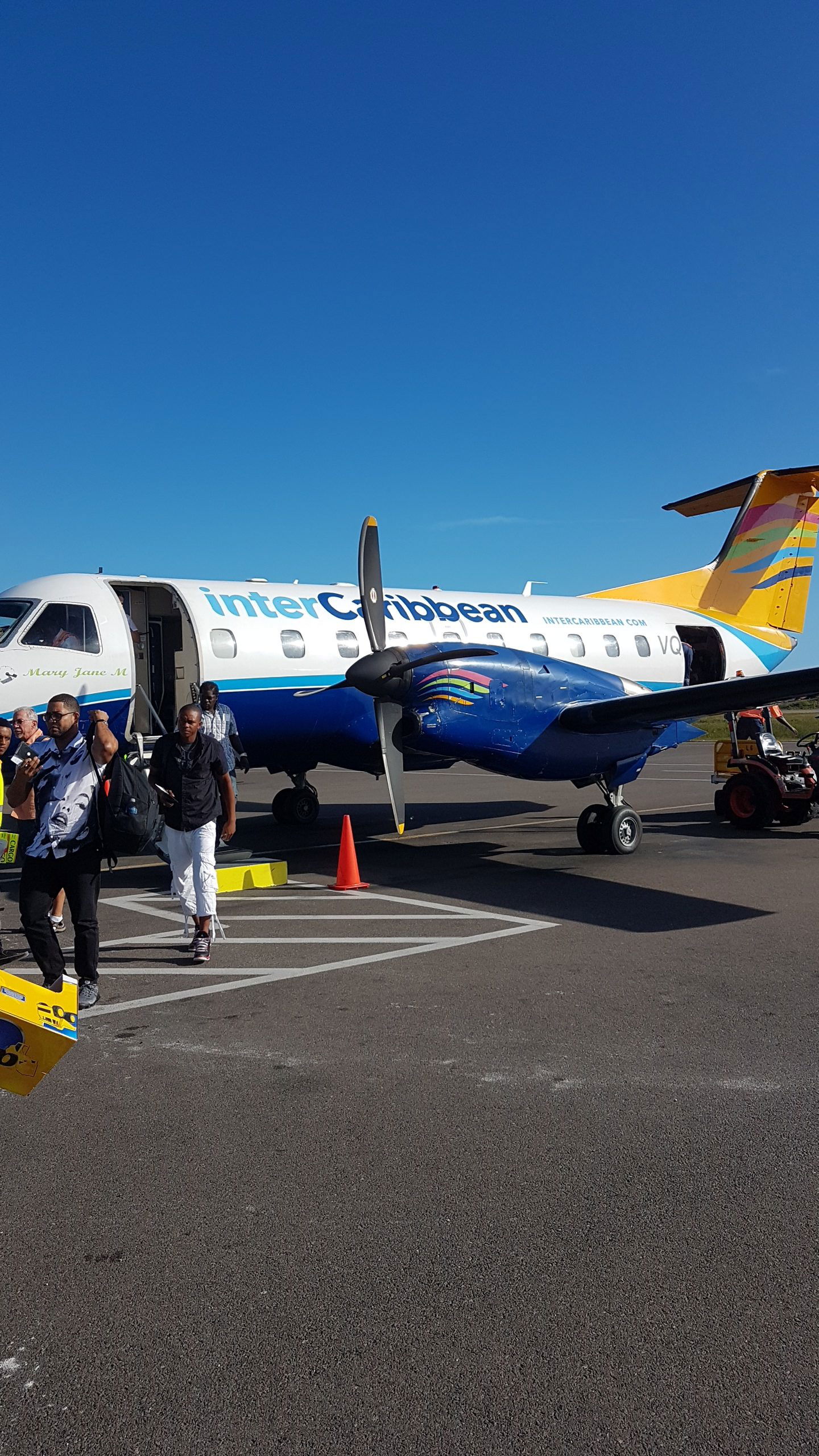 Providenciales (PLS)
Providenciales is a really small airport, and only has two luggage belts. We made it through immigration fairly quickly and went to the luggage belt to wait for out bags.
The luggage belt never actually started up.
A ground staff member eventually saw the two of us waiting and asked us what we were waiting for. We told him our situation and he had a confused look on his face that to me said 'but all the bags from your flight are here.'
He promised to find out what had happened, disappeared, and we never saw him again.
After waiting an hour for the bags that never came, we checked the few boxes that had been placed by hand in the arrivals area. They had bag tags from our flight so we realised whatever luggage came off our flight was already there.
We made our way to the InterCaribbean ticket desk, explained our situation and they asked us to fill out a missing baggage report.
They have promised to call and/or email us as soon as our bags arrive. They could be in Santo Domingo, or even have gone on to Nassau.
My guess is they are still in Santo Domingo.
They only have one flight a day between the cities, and as I write this, today's flight is delayed about four hours so I'm not confident we will see our bags today/tonight.
At least our flight yesterday wasn't delayed that long, although at least we would have had a better chance of our bags arriving with us!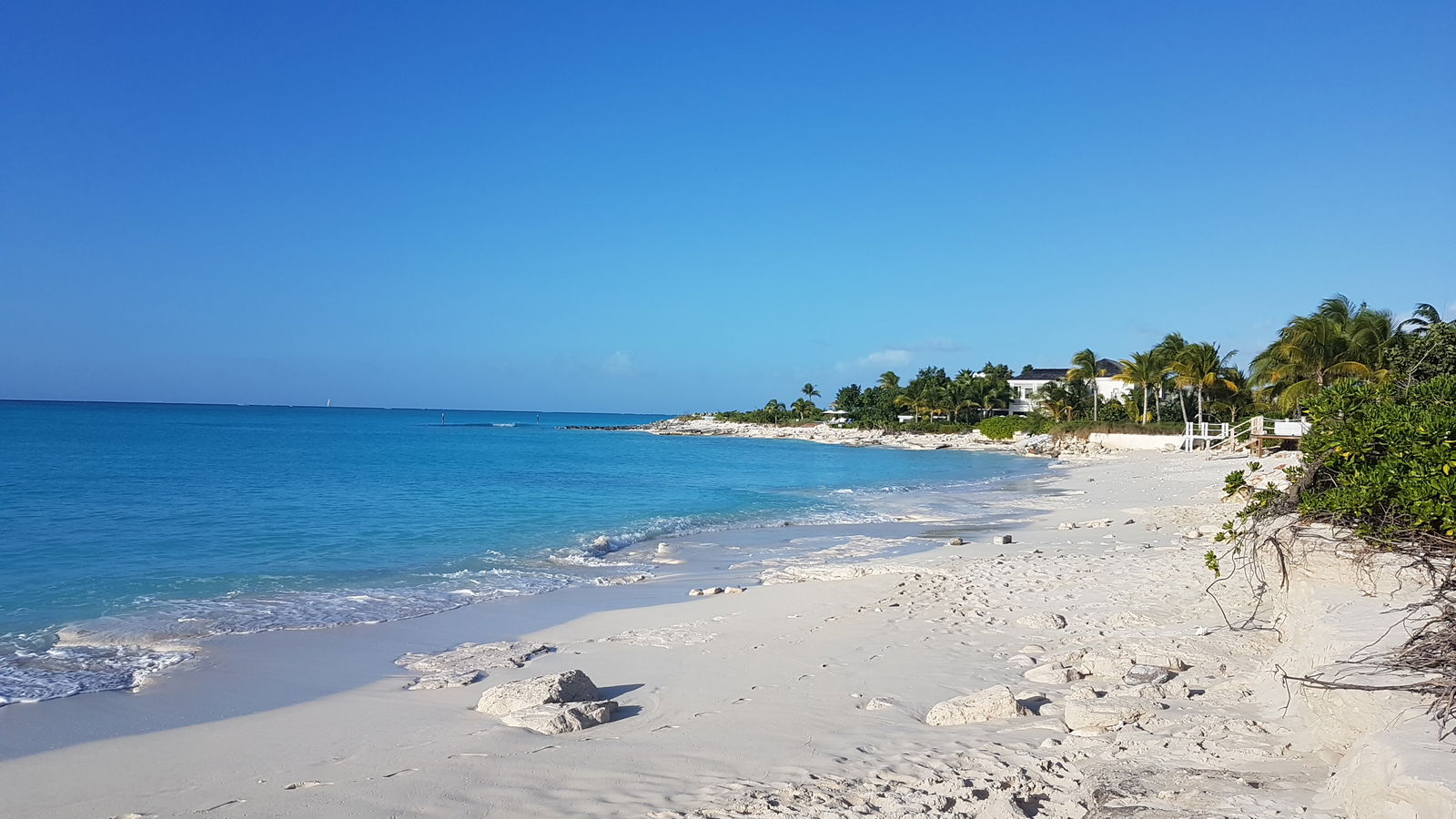 Bottom line
I recognise that baggage gets delayed — it's just part of traveling. I guess the moral of this story is that no matter how carefully you plan to avoid checking luggage, you may occasionally be forced to and there are risks associated with that.
I know I must sound like a broken record but it once again reinforces to me the benefits of avoiding checking luggage wherever possible.
The airline hasn't been very helpful so far which doesn't fill me with confidence for the speedy return of our bags. They did not even apologise for their their error, and while I would normally not mind, this was by far the most expensive short haul ticket of the trip.
There was no global tracking number or contact telephone number given to us.
I did see some passengers gate check their bags as they boarded — I'm guessing these were within the allowable size, but not weight perhaps.
If I took these flights again I would insist on doing the same — while it would have been a bit of a pain to lug our bags all the way to and from the plane, at least we would have also had complete control over ensuring they were loaded onto each flight.
We could have also insisted we would not board until we saw that our bags did.
Oh well, hopefully we will see our bags tomorrow. At least I managed to take my laptop on board with me so I could continue to write!
This isn't my worst delayed baggage story (I went five days in Iceland without any baggage), but what is yours?