It's funny how the quality of business class varies so drastically around the world.
In Europe you'd typically get an economy seat with a blocked middle and a decent snack.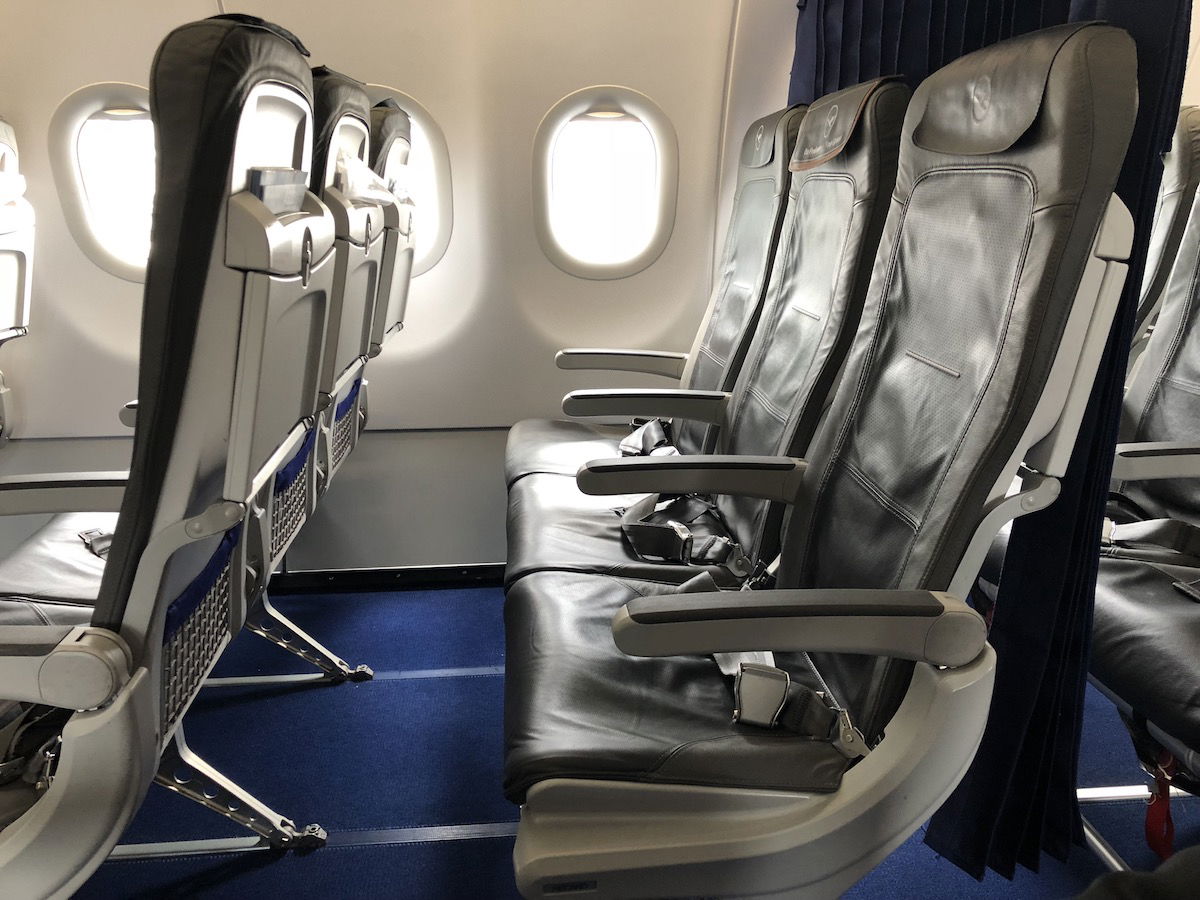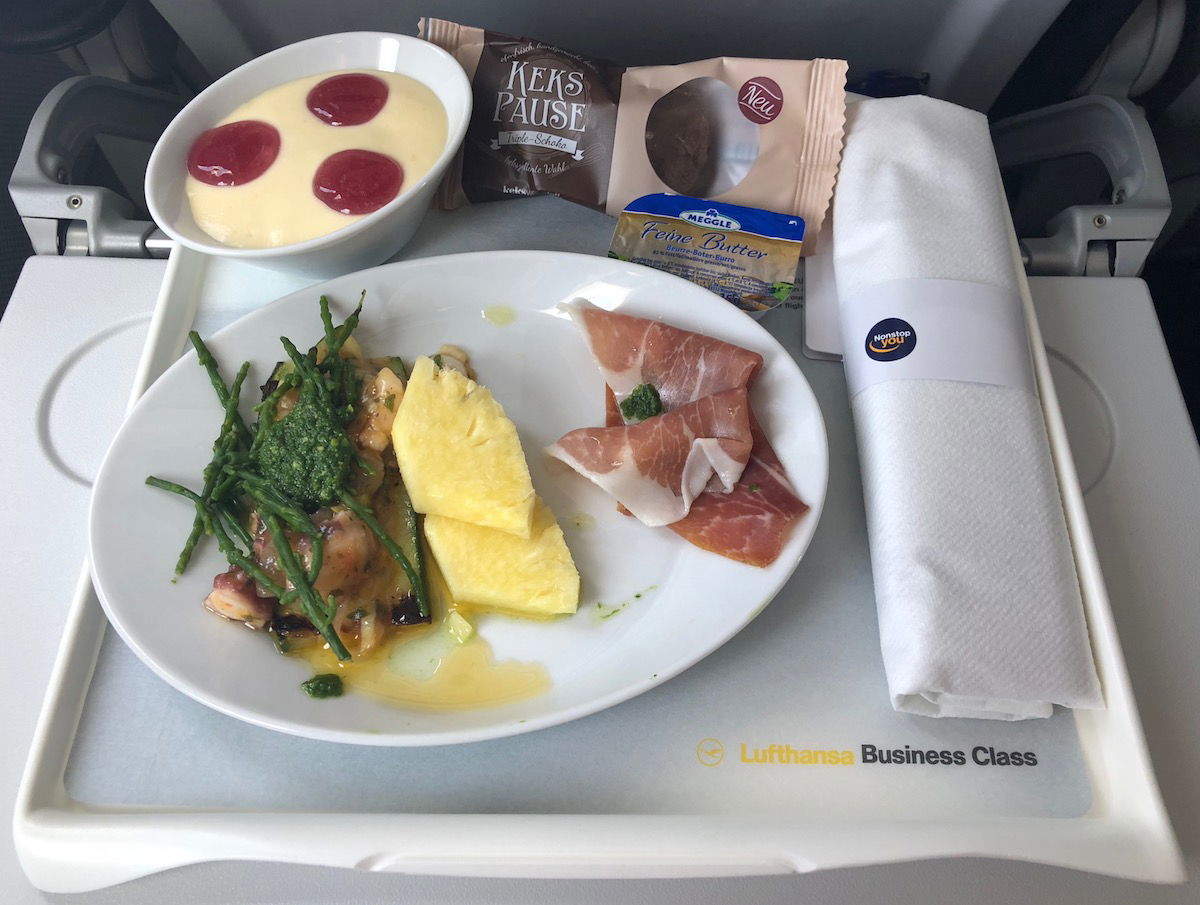 In the US you'd typically get a decent domestic first class seat with virtually no service.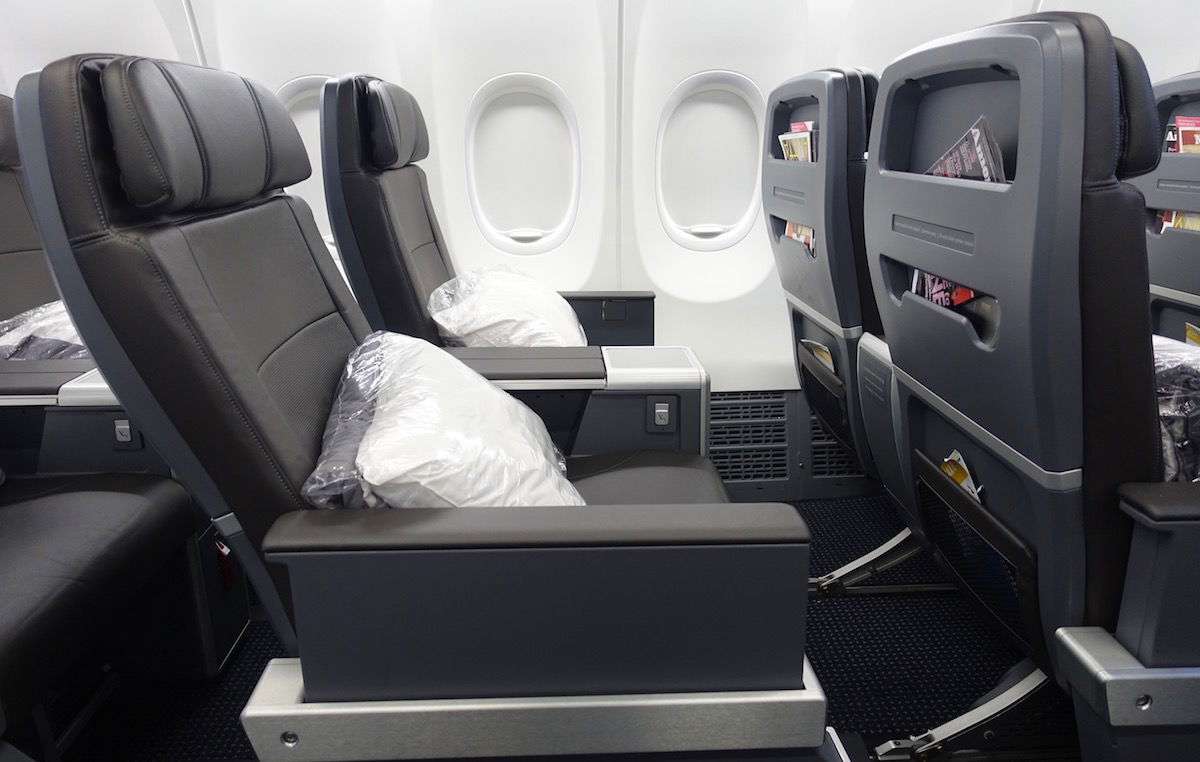 Then there's Asia/the Middle East.
Qatar Airways offers the world's best regional product
Qatar Airways offers what I consider to be the world's best short-haul premium product (they call it first class, though it's a two cabin plane).
On a 40 minute flight you'll often get a flat bed, pre-departure drinks of choice, Arabic coffee and dates, your choice of warm or cold towel, a legitimate snack after takeoff, and drinks of choice (including champagne, cappuccinos, etc.). It's unbelievable how the crews hustle, as they work from a minute after takeoff until a minute before landing.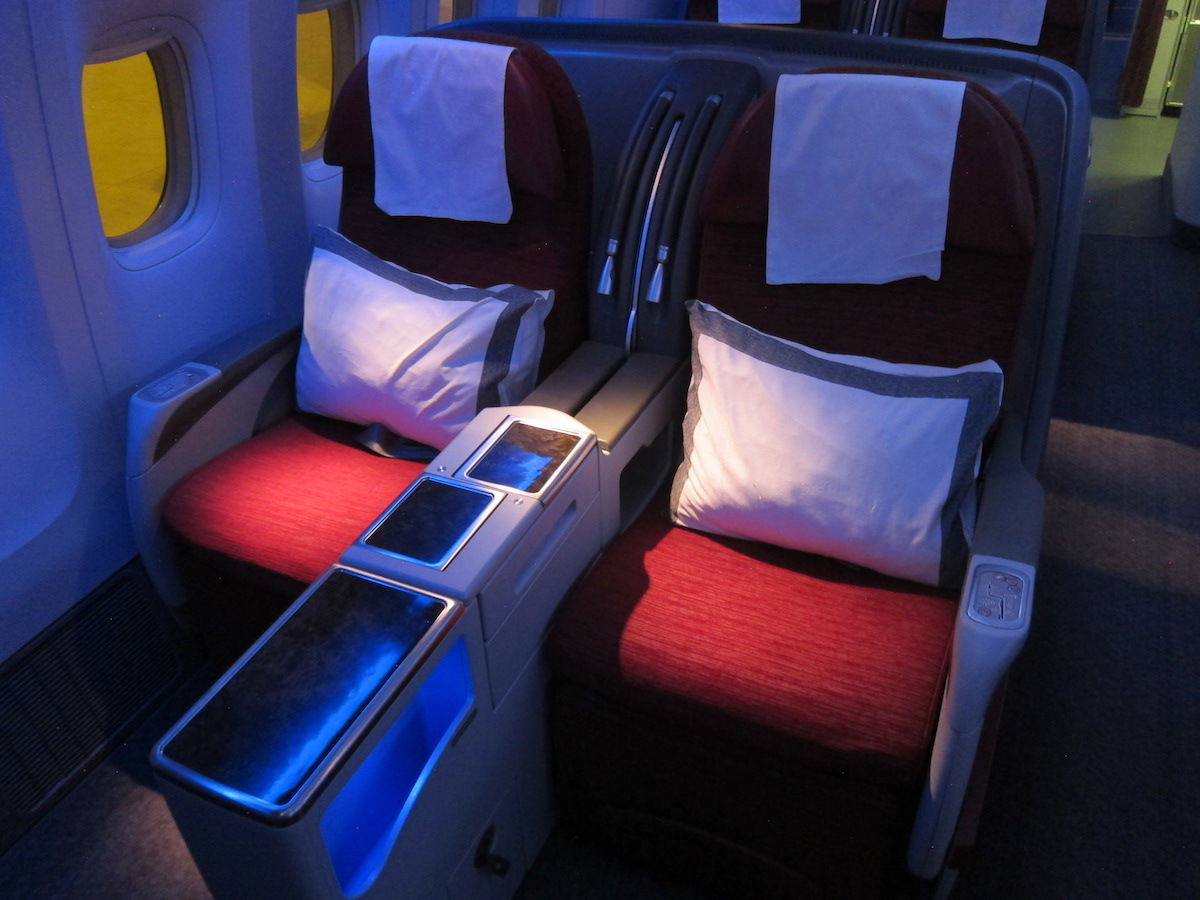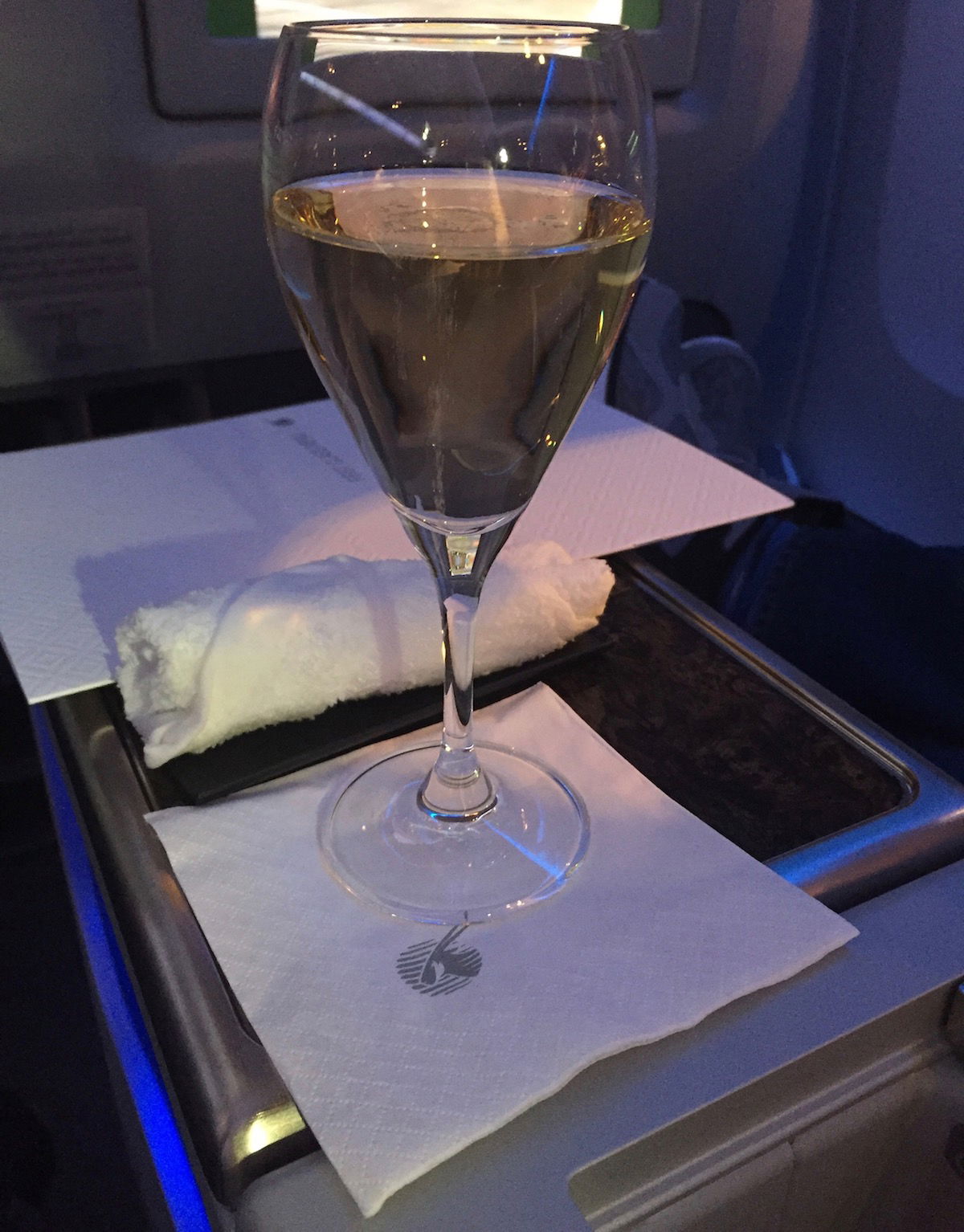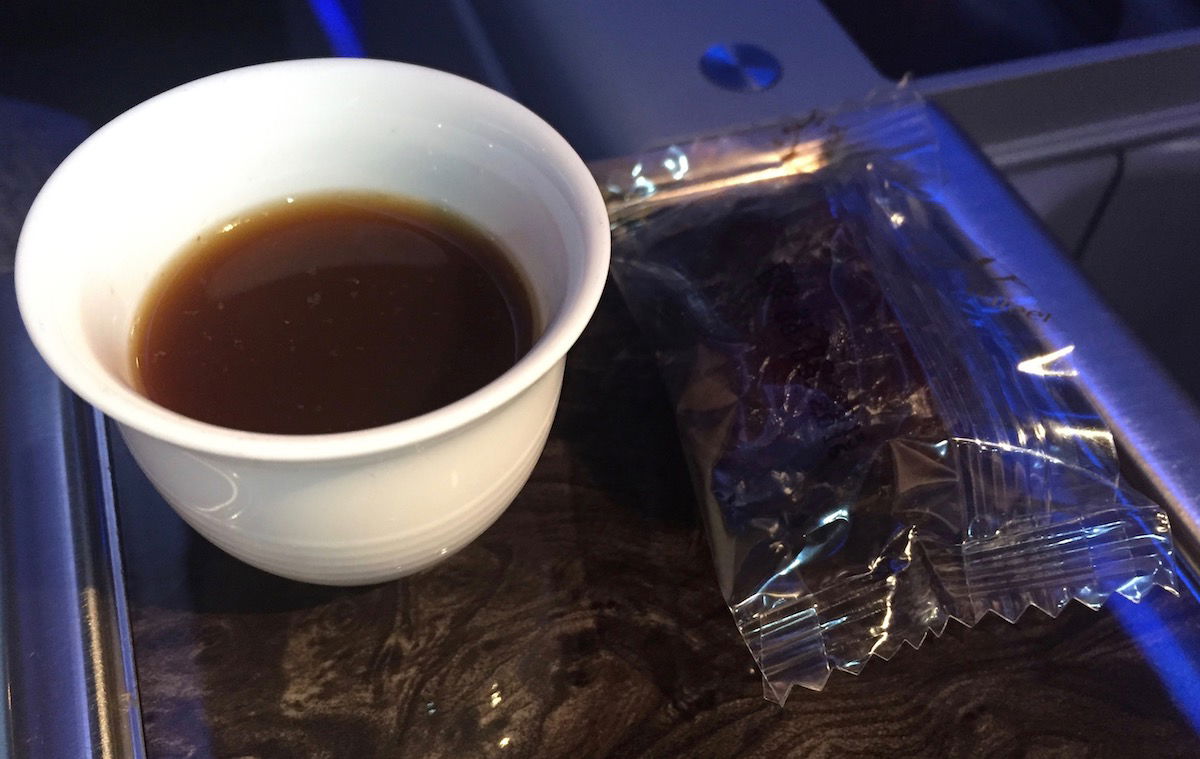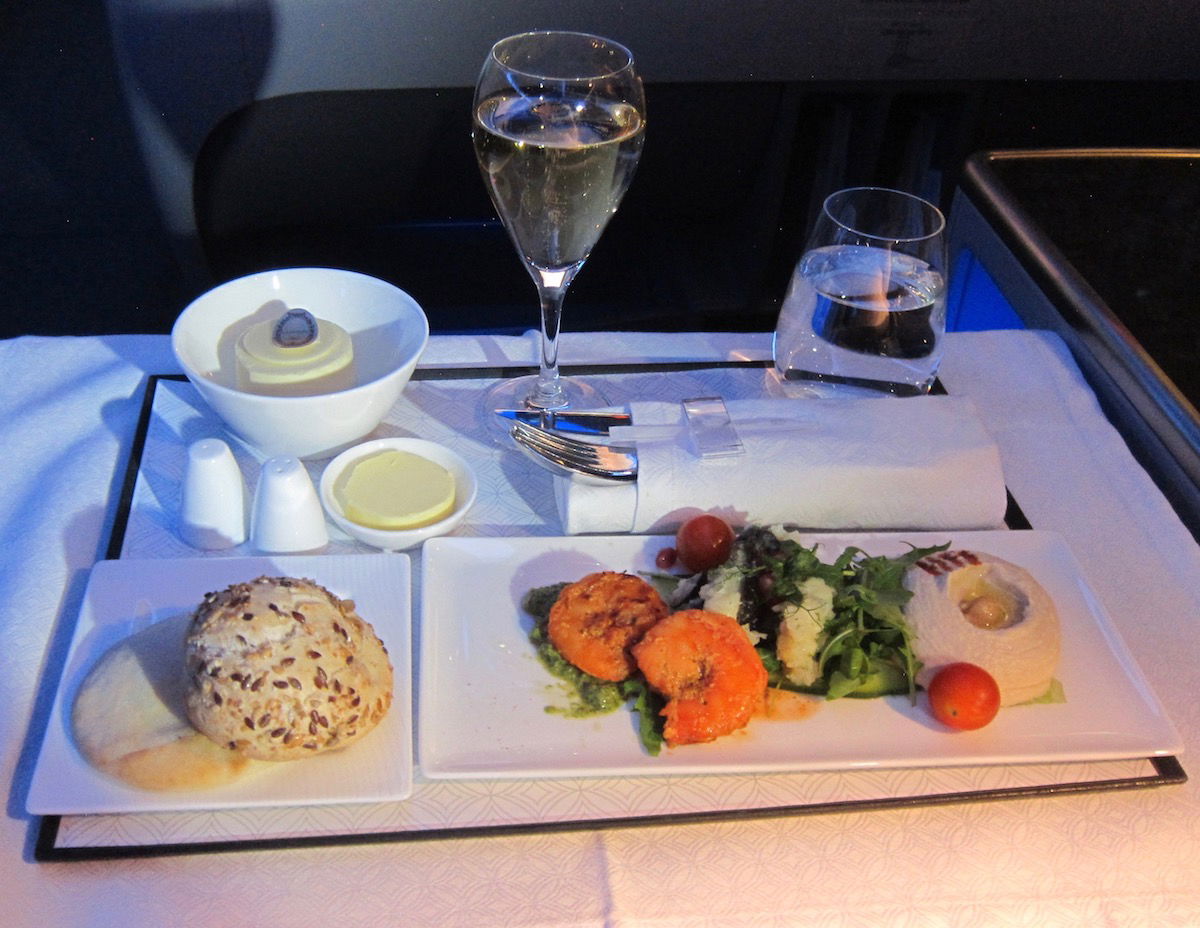 Due to the Gulf blockade Qatar doesn't operate many of these super short flights anymore.
Flying Singapore Airlines from Singapore to Kuala Lumpur
After flying from Melbourne to Singapore in Singapore Airlines first class, I connected from Singapore to Kuala Lumpur in business class on a Singapore Airlines A350-900.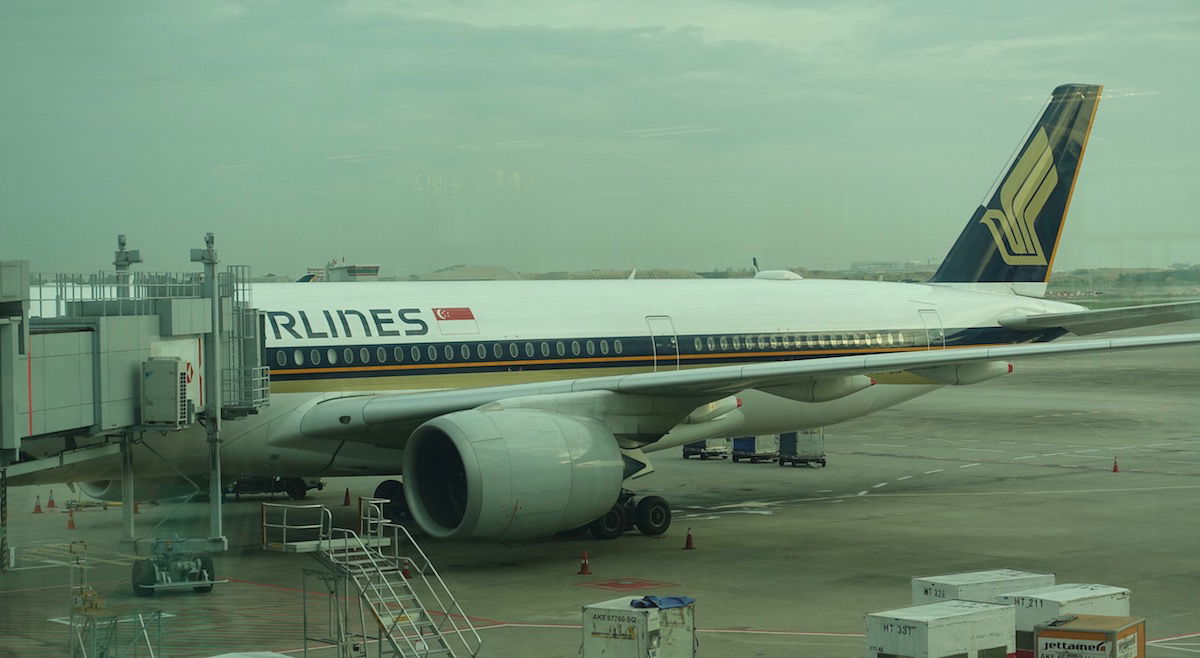 So, what was the experience like on this 37 minute flight?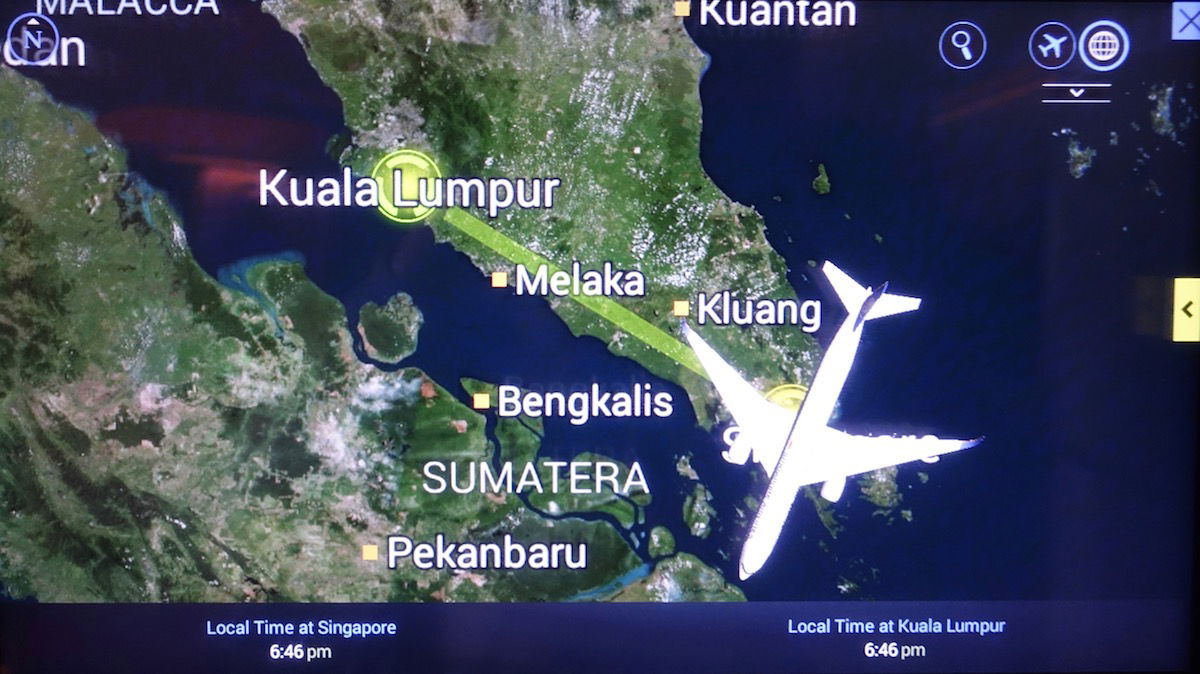 There were fully flat beds, and I had the entire rear business class cabin to myself, which was pretty cool.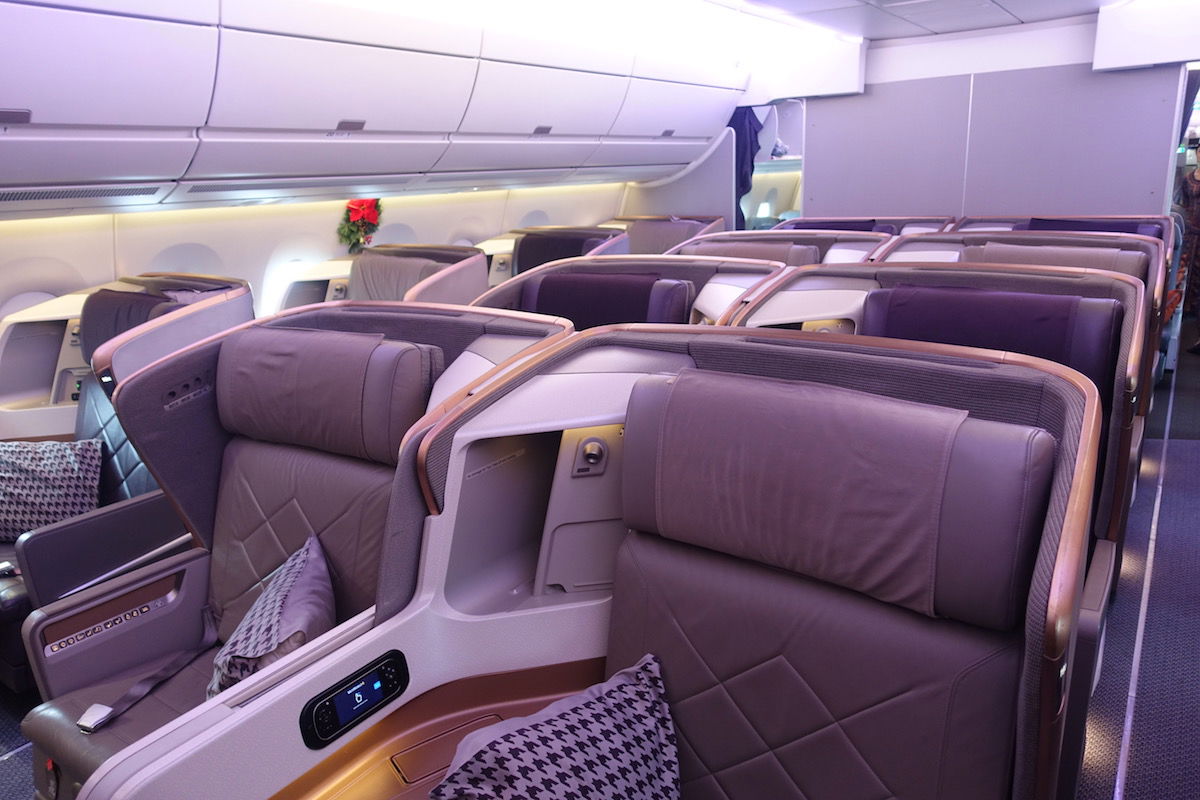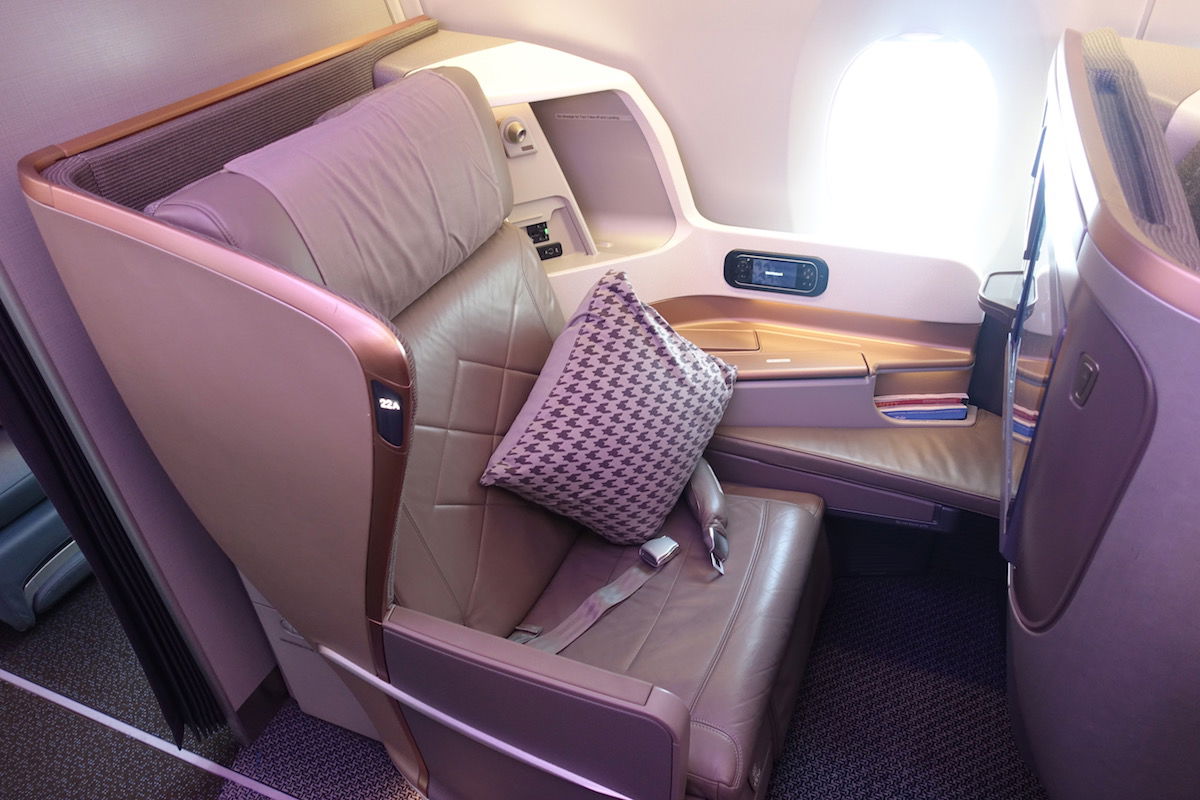 There were pre-departure drinks, and I was addressed by name nearly a dozen times throughout the flight. The crew was friendly and did their usual welcomes before departure.
But what I find sort of funny is that the actual service once airborne is extremely limited.
Let me start for a second and acknowledge this is of course all ridiculous. No one needs a meal on a 37 minute flight. I'm writing this simply because I find the contrast between airlines funny. Anyway…
The meal choice was between a chicken wrap and a tuna croissant, and it came served on a tray in plastic wrapping. To drink there was just water, with the choice of coffee and tea.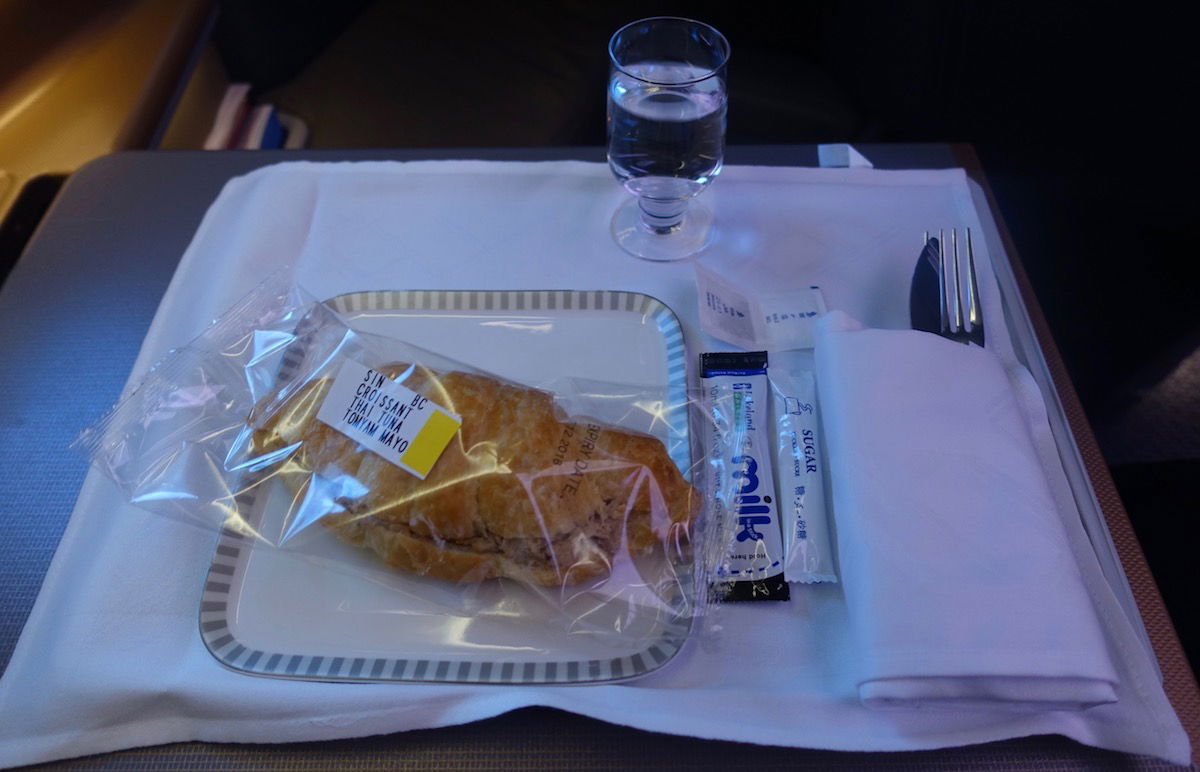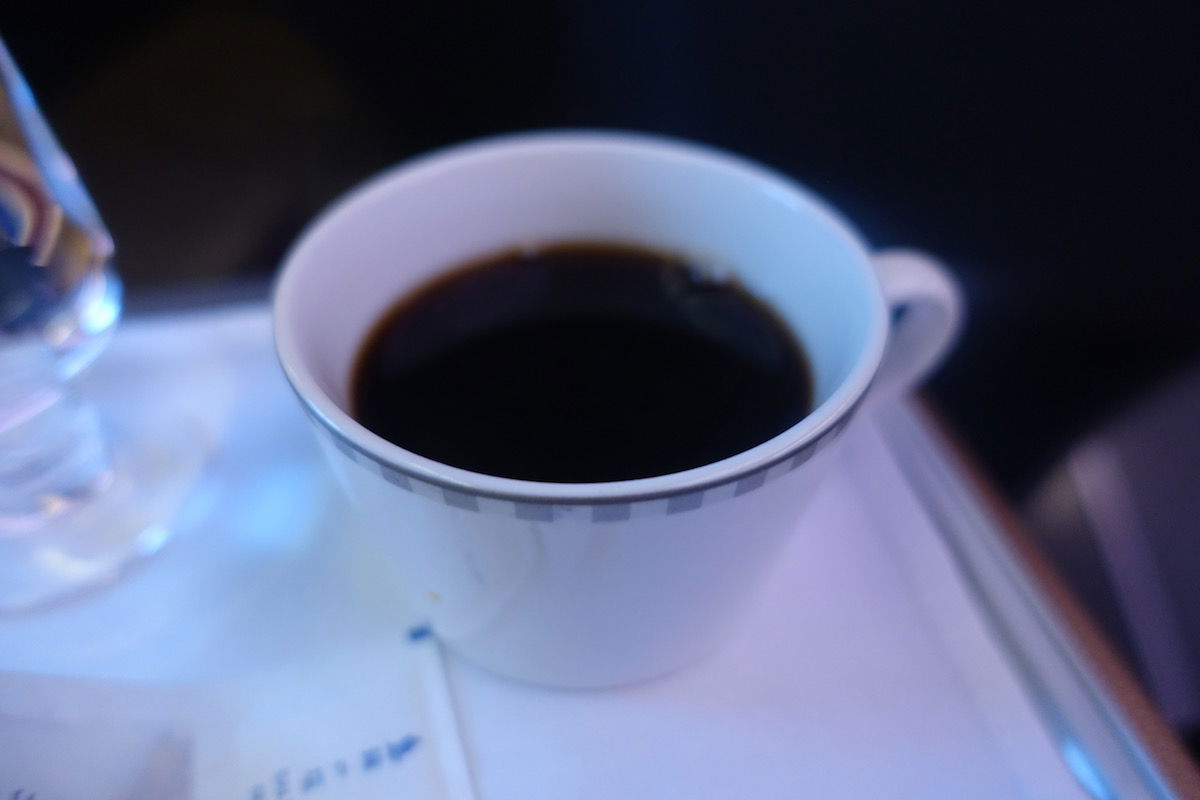 This is of course still great, though at first I thought to myself "why is Qatar so much better than Singapore when it comes to service on these short flights?"
And then I realized it's because Singapore Airlines is such a "by the book" airline. Their flight attendants remain seated until the seatbelt sign is turned off, and then they stop the service once the pilots tell the flight attendants to prepare for landing, which is done roughly the same amount of time before landing whether you're taking a 40 minute flight or 14 hour flight.
On the flight the seatbelt sign was turned off seven minutes after takeoff, and 20 minutes before landing the captain said "cabin crew, prepare the cabin for landing."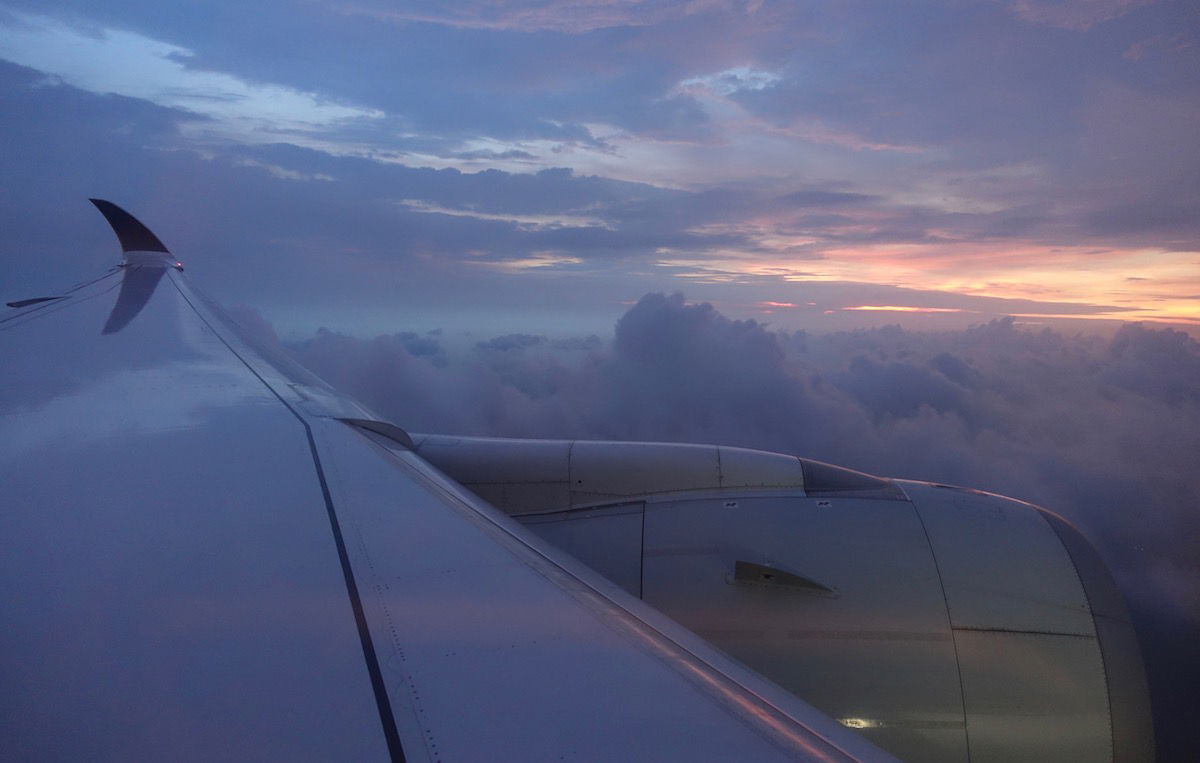 So you guessed right, that meant the crew had 10 minutes to close the curtains between cabins, serve the snack, bring out coffee and tea, clear the tray, and open the curtains between cabins again. Hah.