Yesterday I wrote about an incident that occurred on a Korean Air flight from Hong Kong to Seoul Incheon over the weekend. Long story short, a K-pop band was flying Korean Air, and some crazed fans decided to book refundable tickets on the flight in first and business class so that they could swarm them during boarding.
After a while they calmed down, at which point they requested to get off the plane, and they demanded a refund for their tickets. They had booked refundable tickets, and it's clear that they had no intent of actually flying. Because of this, all passengers had to deplane and go through security again.
I have to give the groupies credit for their creativity, though obviously what they did was wrong. I guess they should be happy they did this out of Hong Kong and not Singapore, because in Singapore trying to get past security (let alone board a plane) without the intent to fly can land you in jail.
Well, I guess Korean Air is scared that other people may have the same idea that these people did, so Korean Air has announced that they will charge an additional 200,000 won (~178USD) to passengers who cancel their international flights starting January 1, 2019.
These fans had booked refundable tickets, so this policy change got me to look at what Korean Air's actual current policy is on this stuff.
For example, take the below flight from Hong Kong to Seoul Incheon, where I'm pricing out the most expensive first class ticket.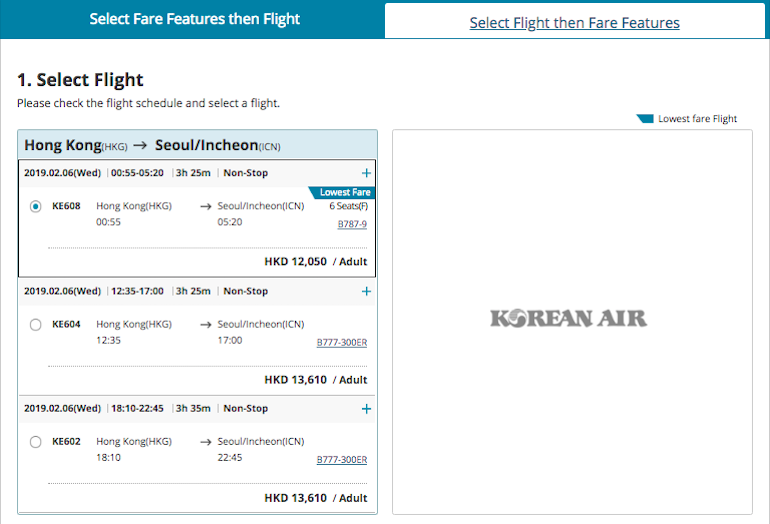 As you'll see based on the fare rules, this ticket is refundable.

However, when you look more closely at the fare conditions, you'll see that while the ticket is refundable, there is a 30,000 won (~27USD) "refund service charge." So that's the fee that will be increasing significantly.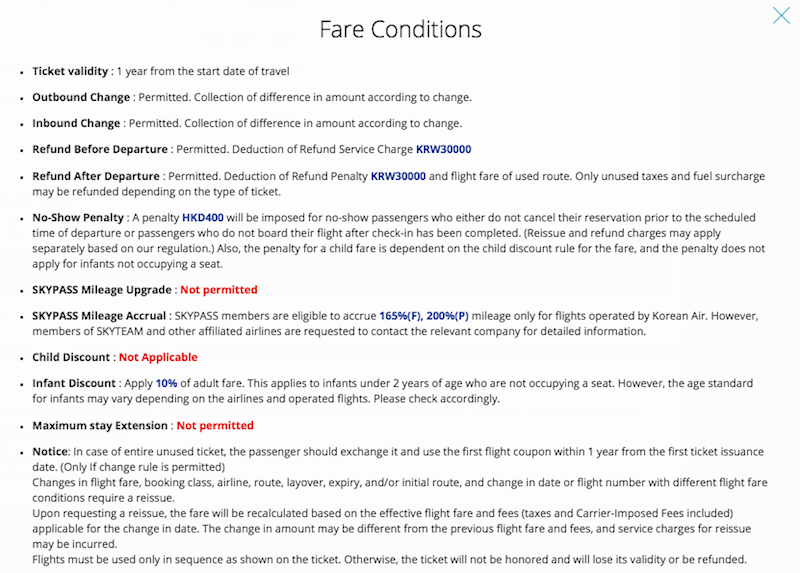 This policy is different than in the US, because here fully refundable tickets are fully refundable, with no fees to refund.
As a point of comparison, I was curious how Asiana's policy differed, since they're Korean Air's biggest competitor. So I pulled up a fully flexible ticket on them from Hong Kong to Seoul Incheon.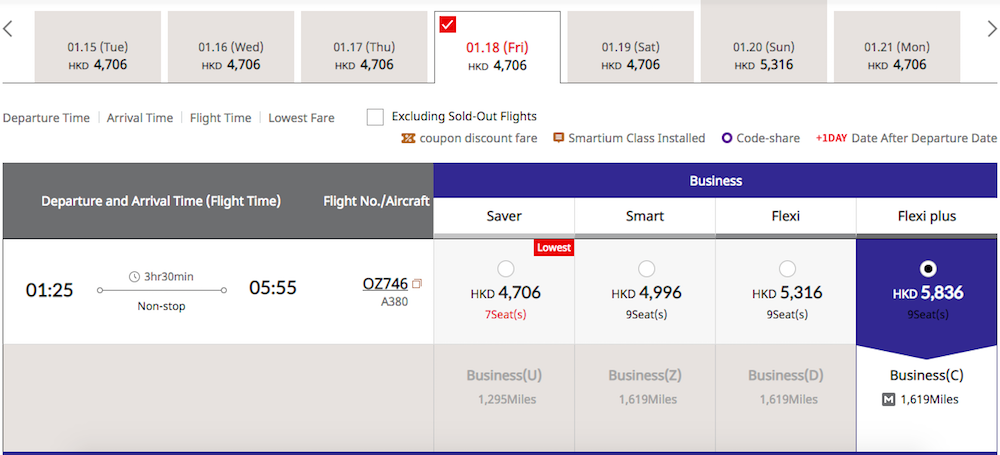 Their fees are similar, as they charge a 200HKD (~26USD) refund service charge, even on a refundable ticket.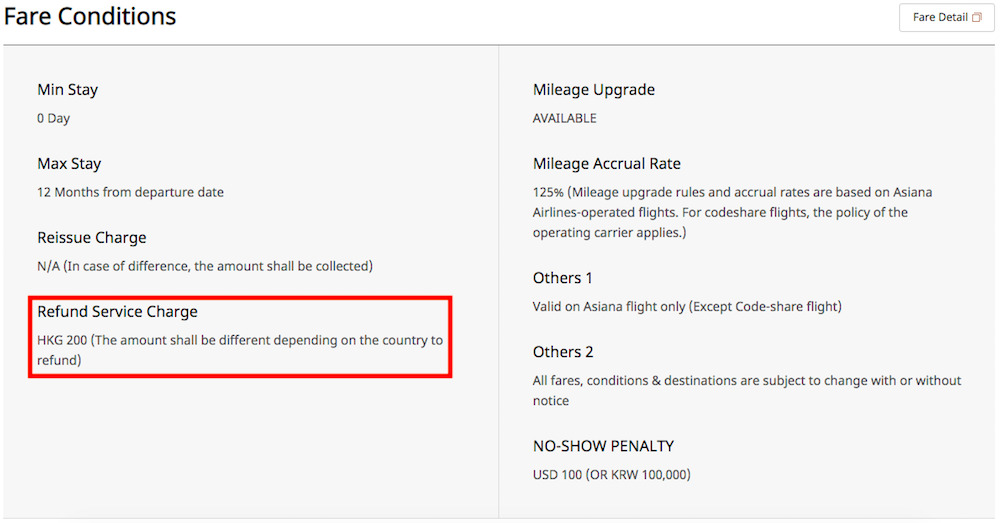 Bottom line
Korean Air is taking drastic measures to make sure that something like this doesn't happen again. My guess is that they're afraid this will become much more common, so they feel this is necessary.
This sure seems like a big way to penalize everyone (especially business travelers booking very expensive tickets) for the actions of a few.
(Tip of the hat to SINJim)