Qatar Airways is known for their modern fleet, and particularly for how much they invest in new aircraft types. A few years back Qatar Airways was the launch customer for the A350-900, and earlier this year the airline was the launch customer for the A350-1000, which is the larger version of the plane.
Qatar Airways has a total of 40 of the A350-1000 aircraft on order. For those of us in the US, there's so far one Qatar Airways route that has this plane. Since October 28, 2018, Qatar Airways has been flying an A350-1000 once daily between Doha and New York.
This is only the second US route to feature the A350-1000 from any airline, as Cathay Pacific started flying the A350-1000 between Hong Kong and Washington Dulles as of September, though they've since put the plane on the San Francisco route.
Now there's some further good news from Qatar Airways. Currently Qatar Airways' two daily flights between Doha and New York are operated by A350-900s and A350-1000s.
The good news is that as of April 1, 2019, Qatar Airways will offer twice daily A350-1000 flights between Doha and New York. So JFK will be served exclusively by A350-1000s for the airline, which is pretty cool. That also means they'll have 92 Qsuites in each direction every day.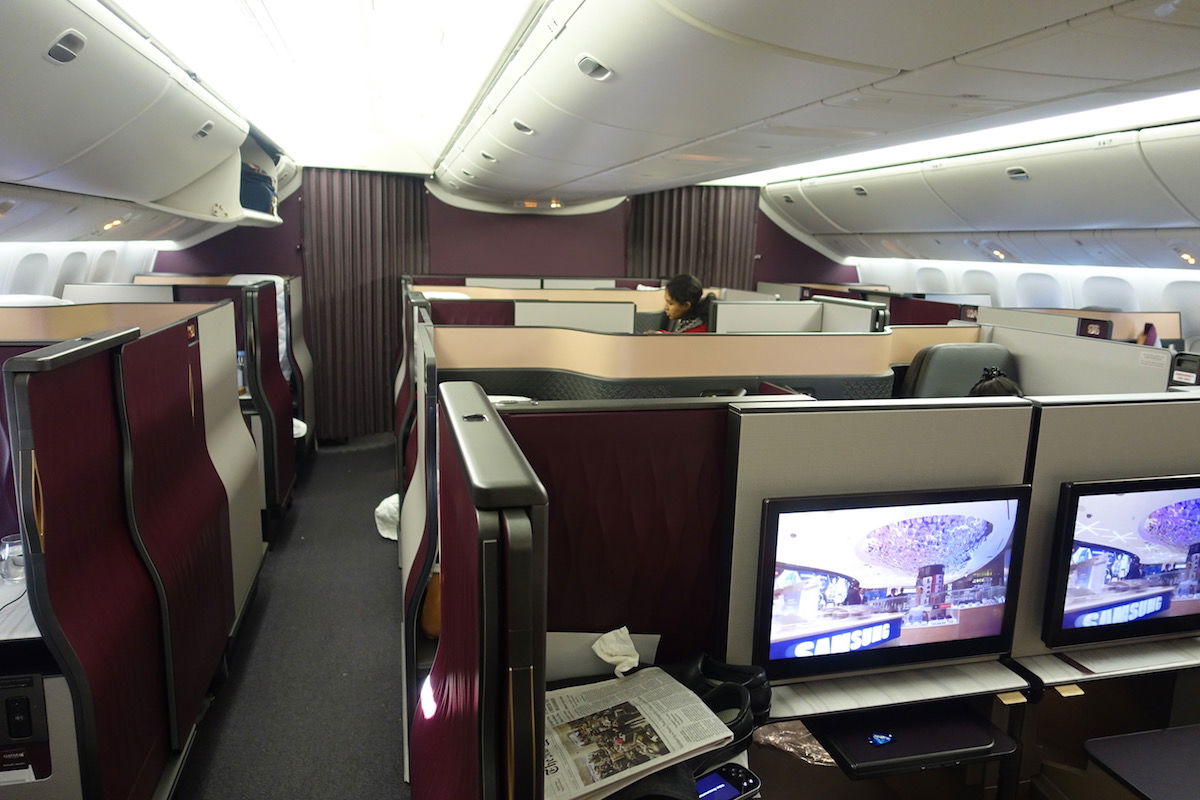 Qatar Airways Qsuites 777-300ER
Qatar Airways' schedule for these two flights will be as follows:
QR701 Doha to New York departing 8:15AM arriving 3:00PM
QR702 New York to Doha departing 9:00PM arriving 4:25PM (+1 day)
QR703 Doha to New York departing 2:15AM arriving 9:00AM
QR704 New York to Doha departing 11:05AM arriving 6:30AM (+1 day)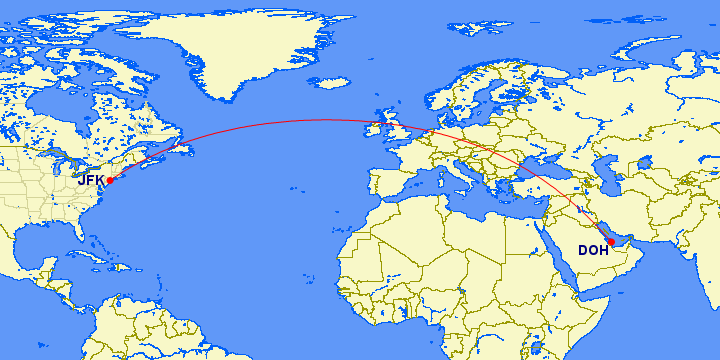 The A350-1000 features a total of 327 seats, including 46 business class seats and 281 economy seats.
Meanwhile the A350-900 that's currently on the second frequency features 283 seats, including 36 business class seats and 247 economy seats. So as you can see, this represents a nice capacity increase, of 10 business class seats and 36 economy seats.
It used to be that Qatar Airways wouldn't make business class award seats available on flights with Qsuites, though as the number of flights with Qsuites has increased, they've gotten so much better about making award seats available.
Qatar Airways has more Qsuites destinations in the US than ever before. At this point they've scheduled Qsuites on flights to Boston, Chicago, Houston, Los Angeles, New York, and Washington.
Generally speaking JFK is Qatar's most challenging US gateway for finding business class award seats, though I do see some award seats available. You can easily search space on aa.com, and if you want to narrow it down to the nonstop flight, select the "non-stop only" option.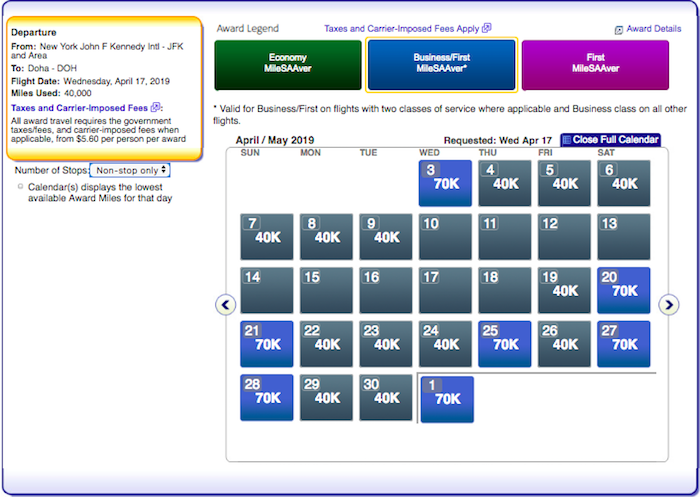 You should see a fair amount of availability.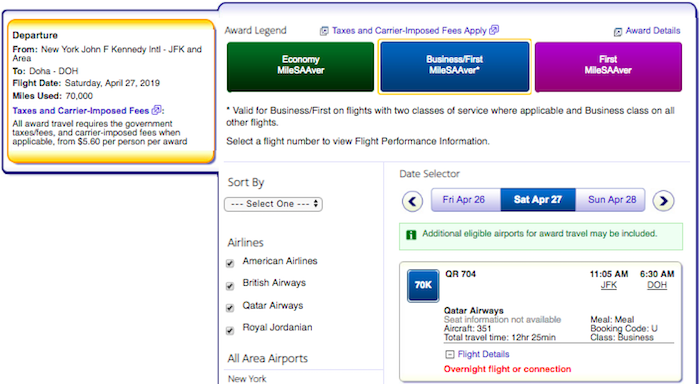 It's still not nearly as good as the availability you'll see between Boston and Doha, for example.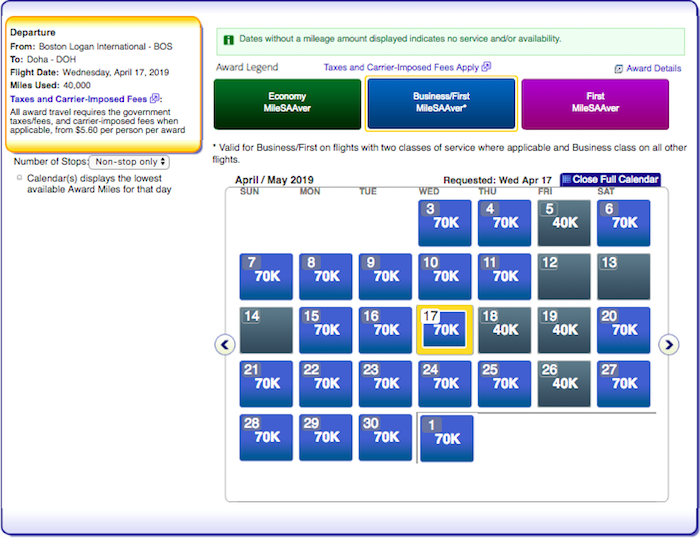 Anyone have plans to fly the A350-1000 between New York and Doha?