A couple of days ago I wrote about an incident that occurred on a Korean Air flight from Hong Kong to Seoul Incheon over the weekend. Long story short, a K-pop band was flying Korean Air, and some crazed fans decided to book refundable tickets on the flight in first and business class so that they could swarm their idols during boarding.
After a while they calmed down, at which point they requested to get off the plane, and they demanded a refund for their tickets. They had booked refundable tickets, and it's clear that they had no intent of actually flying. Because of this, all passengers had to deplane and go through security again.
Yesterday Korean Air announced that they'd be increasing refund fees on refundable tickets as a result of this incident. While an amount was given, the exact details of how they'd raise fees wasn't disclosed. We now have that info, and it seems like the original report wasn't completely accurate.
Korean Air's new no-show penalty
As of January 1, 2019, Korean Air will increase their no-show penalty by $200. This will apply to passengers who cancel after entering the departures area. I'm not sure how exactly they'd determine that in all cities, though the terms also state that this applies to passengers who just don't show up for their flights, and passengers who do not board after completion of the check-in process.
The additional fees will be up to USD 200, CAD 270, GBP 160. Here's a chart showing the new fees: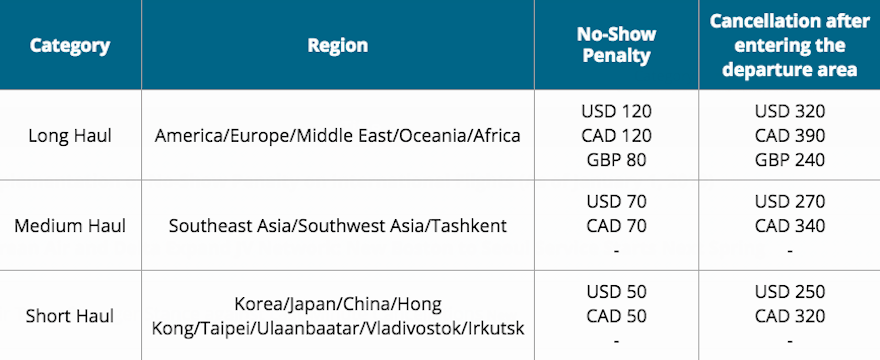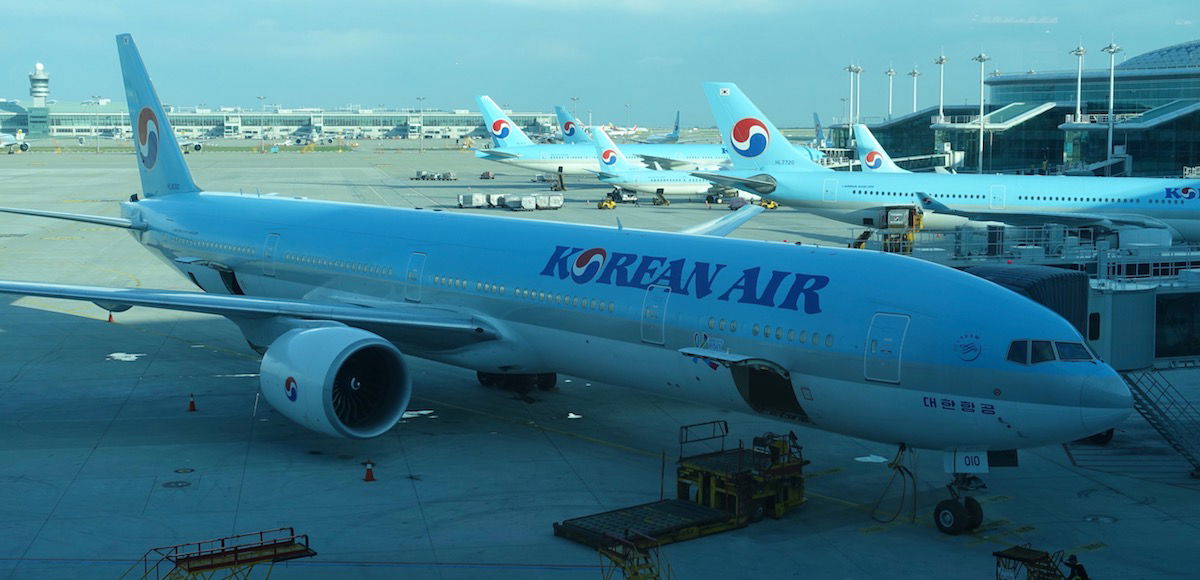 Asiana's new no-show penalty
It looks like Asiana will be matching Korean Air's new policy
As of January 10, 2019, Asiana will increase their no-show penalty. This will apply to passengers who don't board their flight after checking in. The fee in those cases will increase from $100 to $300.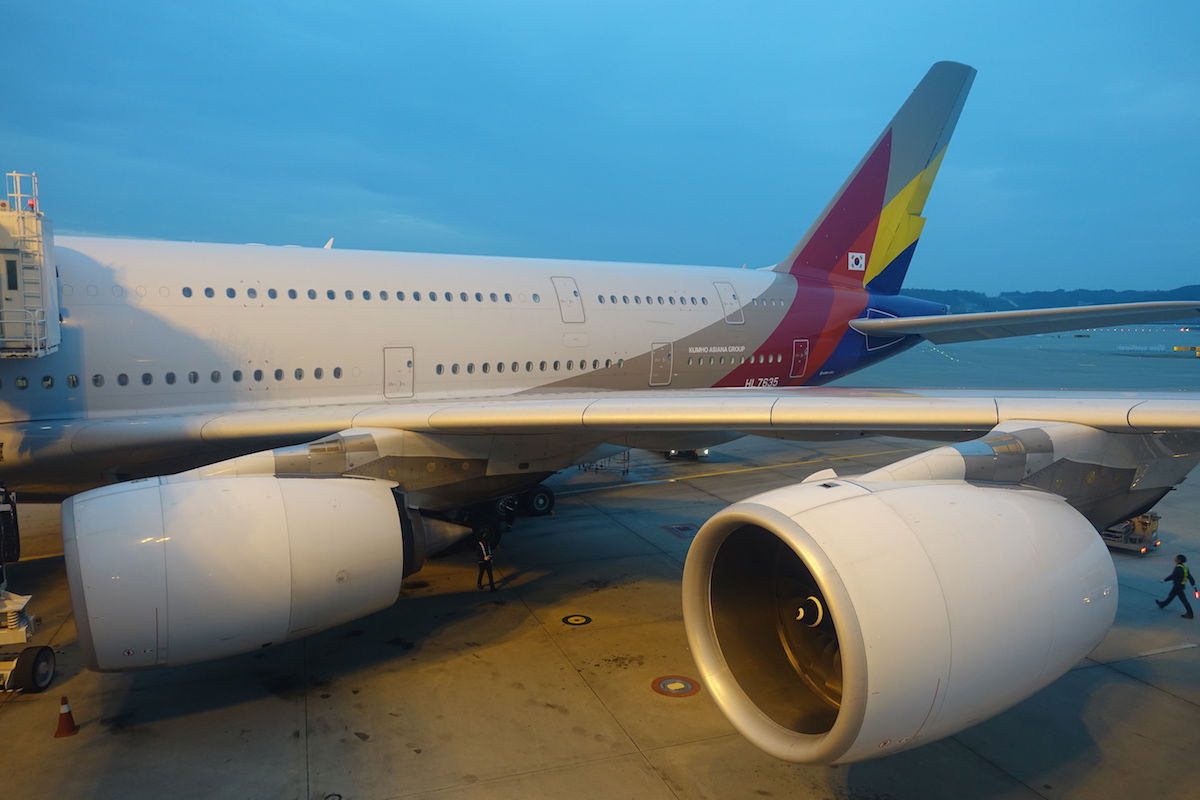 Bottom line
What's interesting here is how airlines are using check-in status and having entered the departures area as a metric for determining the fee you'll pay. I get what they're going for, but:
A lot of people check-in online 24 hours before departure and may still have to cancel
You can still cancel your online check-in (at least on most airlines), so if you do that, would it be subject to these new fees or not?
How will Korean Air determine if you've entered the departures area? That's easy to do at some airports, but tougher at others
(Tip of the hat to @ITSmartTours)