Hello from Dusseldorf! We've been here for the past several days. I think the last time I visited Dusseldorf is when I was a toddler. My gosh, I love this place, and it's most definitely in my top three favorite German cities. I'll be posting a Deutsche Bahn ICE review soon, as well as a review of the excellent Hyatt Regency here.
On the points & travel front, this week Cathay Pacific discontinued its Cathay Dragon subsidiary and deferred Boeing 777-9s, American retired its A330s, United MileagePlus devalued partner awards, Etihad eliminated inflight chefs, Southwest will stop blocking middle seats, and more.
With that out of the way, here's a recap of this week on the blog:
Featured Stories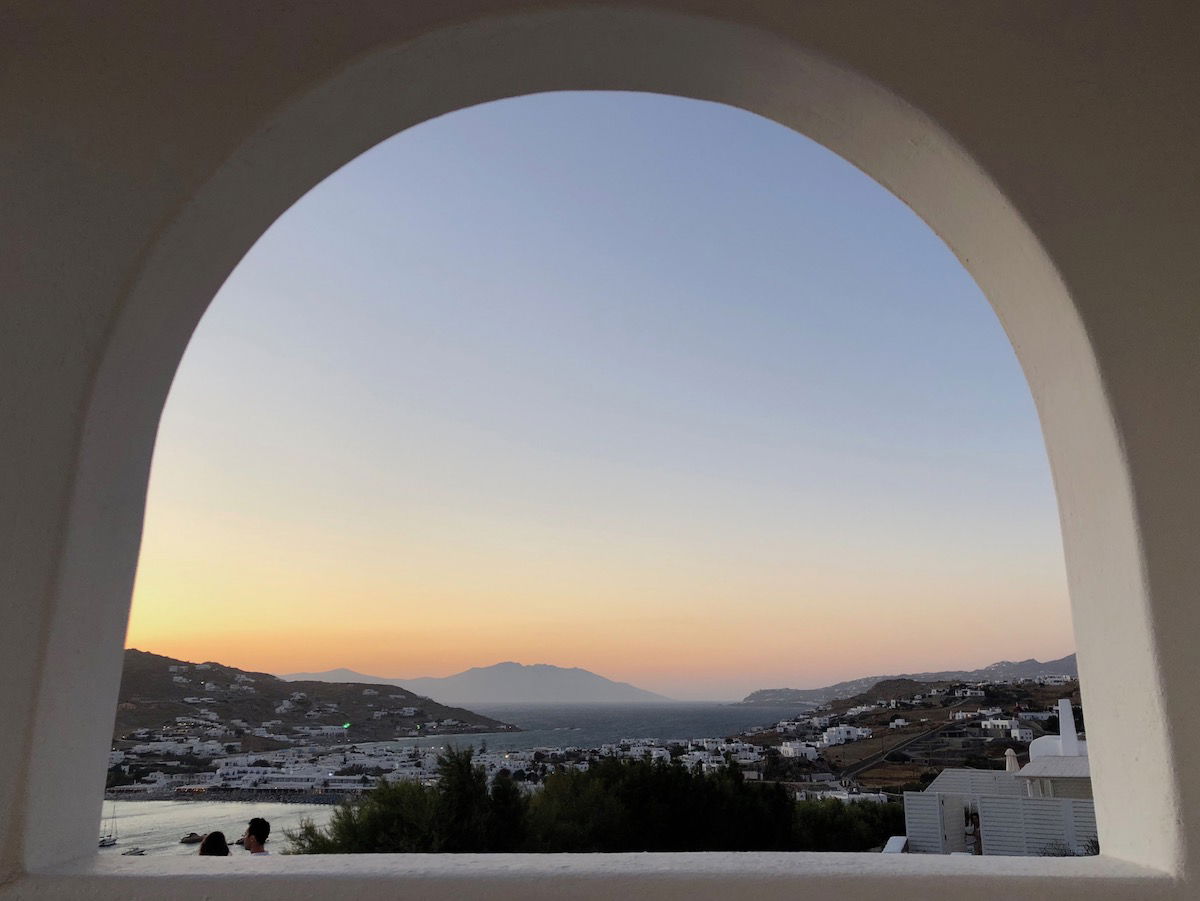 I've had some comments from readers lately along the lines of:
"Miles & points just aren't worth it anymore"
"Things have changed, why are you still bothering with loyalty programs?"
"tRaVeL iS dEaD"
I wanted to share my take on this, and why I strongly disagree. Let me of course acknowledge that I have a vested interest here, since this also happens to be what I do for a living. However, I've been collecting miles & points for 15+ years, since long before I made a dime doing this. This isn't just my job… it's also my passion.
---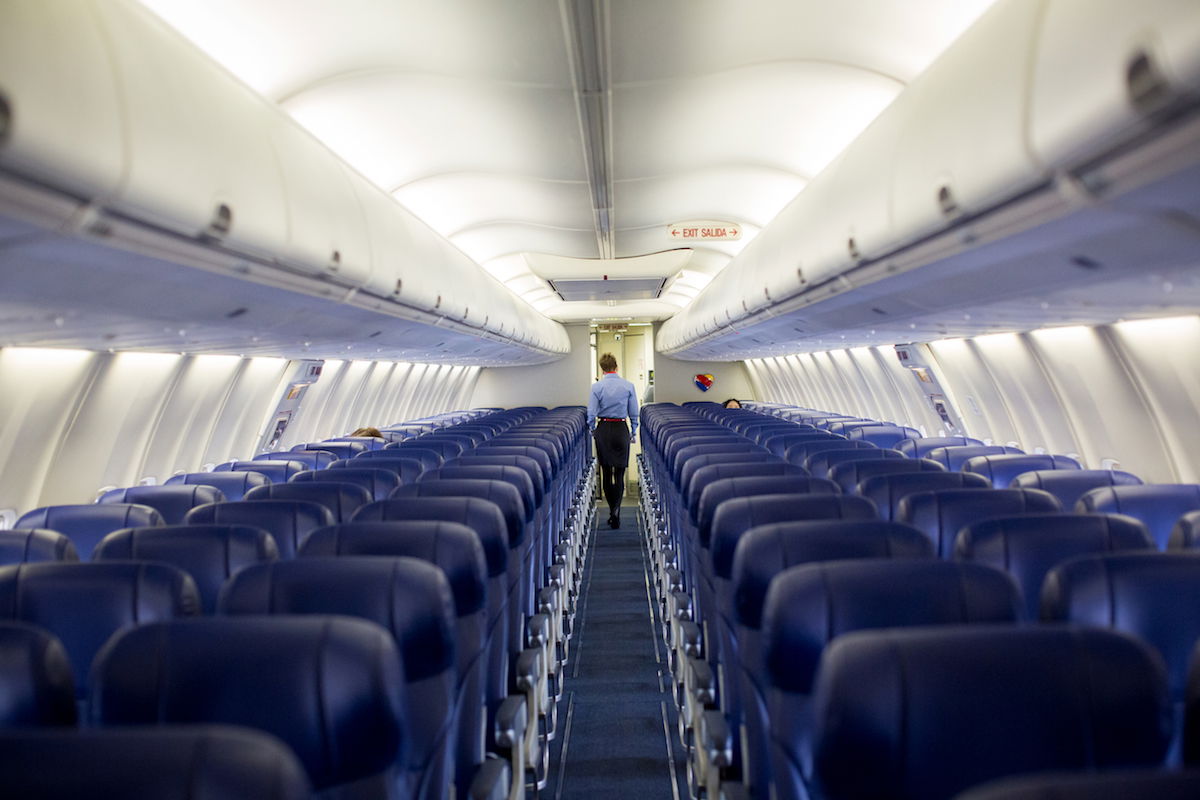 As of December 1, 2020, Southwest Airlines will stop blocking seats on flights. For the past several months and through November 30, the airline is capping flights at 67% of capacity, meaning that no one has to sit next to a stranger on a plane.
---

Credit card benefits are constantly evolving, and it can be tough to keep track of which cards are best. This is especially true in recent months, where we've seen some card issuers adjust perks and add new temporary bonuses.
In light of that, I wanted to provide a comparison of two of the most popular mid-range credit cards out there.
---

TIPS: Earning Miles & Promos
Great Deal: $30 Bonus For New Rakuten Members
Guide To Marriott Bonvoy Platinum Elite Status
Marriott Offering Free Night After Two Stays For New Members
World of Hyatt Selling Points With 30% Bonus
Chase Sapphire Offering Bonus Points On Groceries
Buy Marriott Bonvoy Points With 50% Bonus
Details: Spirit Airlines' Fantastic New Loyalty Program
InterContinental Ambassador Enrollment Offer: Free Night After One Stay
Last Call: Five Free Nights With Marriott Bonvoy Boundless Card
IHG Credit Cards Offer Best-Ever, Limited Time Bonus
Chase Sapphire Preferred Vs. Citi Premier: Which Is Better?
Iberia Plus Selling Avios With 45% Bonus
Recap: 11 Opportunities To Buy Points
Wow: Chase Sapphire Preferred 80K Bonus (Ends November 8)
TRICKS: Redeeming Miles
Ridiculous: United MileagePlus Devalues Partner Awards AGAIN
American Airlines Limits Confirmed Upgrade Space
TRAVEL With Ben (Lucky)
Why I'm Not Giving Up On Chasing Miles & Points
Hotel Elite Perks When Booking Multiple Rooms: My Strategy
REVIEWS & Trip Reports
Review: Gewandhaus Dresden, Marriott Autograph Collection
Citi Premier Card Review With 60K Bonus (2020)
NEWS & Updates
Details Of United's New Washington To Accra Flight
Israel & UAE Agree To 28 Weekly Flights
Etihad Eliminates Inflight Chefs, F&B Managers
Look, It's JetBlue's (Stunning) First Airbus A220!
Singapore Airlines Shifts World's Longest Flight To JFK
Aeroflot Staff Charged In $50 Million Electronics Smuggling Scheme
Report: Cathay Dragon To Be Discontinued, Merged Into Cathay Pacific
Wow: Delta Offering Diamond Medallion Status Match (Targeted)
American's Interesting Approach To Scheduling 737 MAX Flights
Will Qatar Airways' A380 Fleet Ever Fly Again?
Sad: Cathay Pacific Defers Flagship 777-9s Beyond 2025
Delta Launching Seattle To London Flights In 2021
Eastern Airlines Acquires Three Used Boeing 777s
Hyatt Regency Cape Town Opening December 2020
Air Canada Will Fly All Business Class Planes Over The Holidays
New Zealand's Bizarre New Air Travel Coronavirus Cases
Alila Marea Beach Resort Encinitas Opening March 2021
Southwest Will Stop Blocking Seats On December 1, 2020
Ironic: Air Canada Calls Out WestJet Over Refunds
American Airlines Retiring Airbus A330 Fleet
Qatar Airways' Strange A350 Delivery Flights
Costa Rica Eliminates Testing Requirement For Visitors, Welcomes All Americans
EgyptAir To Launch New Flag Carrier In… Ghana?!
US & Canada Border Closure Extended (Again)
Marriott To Take Full Control Of Design Hotels
Hot Food Returns To British Airways Long Haul Flights
Could Southwest Airlines Order The Airbus A220?
---
I hope everyone has a great rest of the weekend!