Hotel loyalty programs occasionally offer bonuses to new members. Marriott Bonvoy, the world's largest hotel loyalty program, currently has such an offer.
Marriott Bonvoy's bonus for new members
As noted by YHBU, new Marriott Bonvoy members can earn 2,500 bonus Bonvoy points after completing their first stay. In order to be eligible, you'll need to sign-up through this link.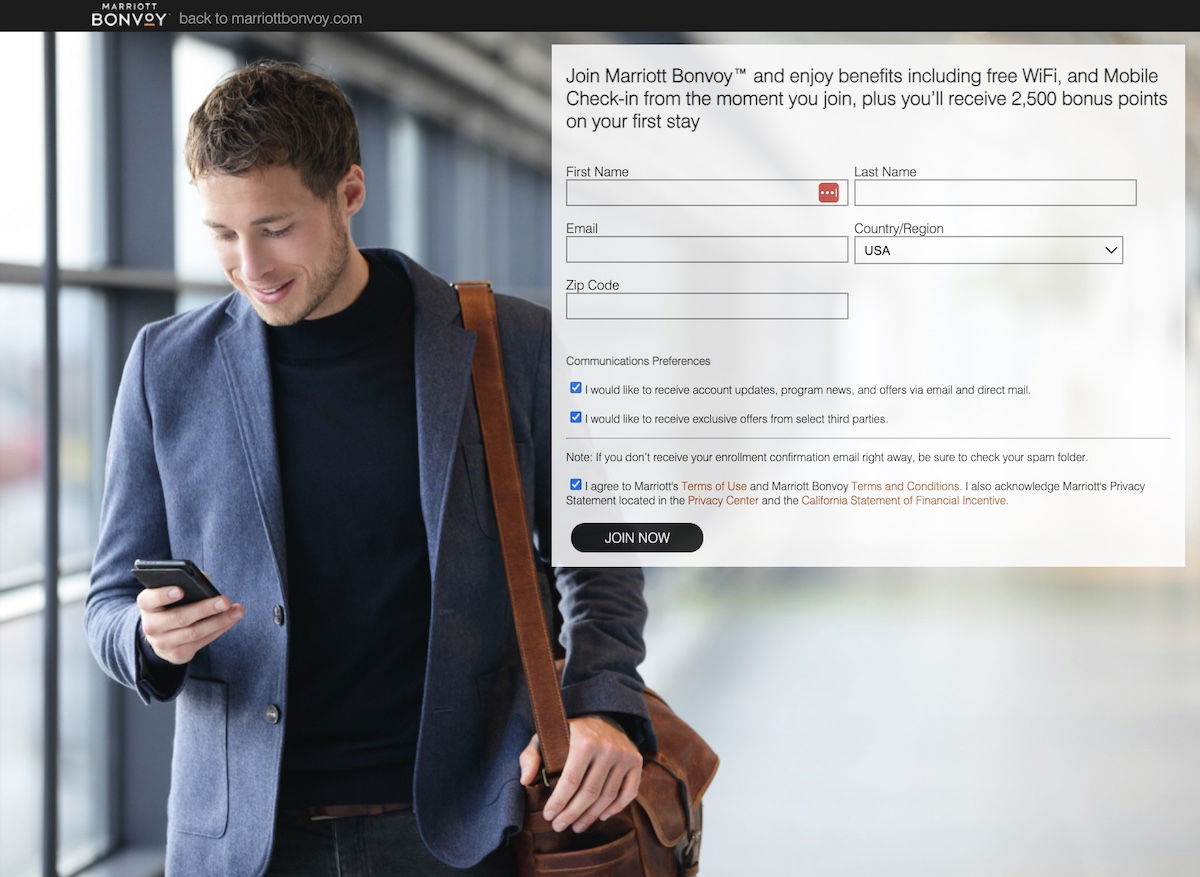 There's no published end date for this promotion, so it could be pulled at any time.
Is this Bonvoy promotion worth it?
If you're going to join Marriott's loyalty program, then obviously some promotion is better than no promotion, and this is the only offer I know of.
For some context on how worthwhile this is, I value Bonvoy points at 0.7 cents each. In other words, this promotion offers ~$17.50 worth of value (how much I consider 2,500 points to be worth) after your first stay.
That's pretty decent, especially if you're making a shorter stay at a less expensive property. This is also in addition to all the other points earning opportunities through the Bonvoy program. If you're new to Marriott Bonvoy, also make sure you register for whatever global promotion Marriott is offering.
If you want to further jumpstart your points earning, don't forget about the Marriott Bonvoy credit cards, which can earn you tons of points.
Best for Marriott perks
Get gold status for being a cardholder and a $300 Marriott statement credit every year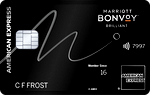 Marriott Bonvoy Brilliant® American Express® Card
Best for business travelers
Earn up to 2 free night awards every year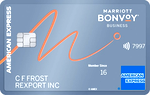 Marriott Bonvoy Business® American Express® Card
Bottom line
New Marriott Bonvoy members can earn 2,500 bonus points after completing their first stay. While this isn't the most exciting offer on earth, it's better than nothing. It's always nice to get an additional bonus for joining a loyalty program, so hopefully some non-Bonvoy members can benefit from this.