Delta Air Lines has put its new Seattle to London flight on sale, and I imagine something's gotta give…
Details of Delta's Seattle to London flight
Delta will be launching daily nonstop flights between Seattle and London Heathrow as of April 1, 2021. The airline will operate the service with the following schedule:
DL20 Seattle to London departing 6:50PM arriving 12:30PM (+1 day)
DL21 London to Seattle departing 2:00PM arriving 4:30PM
The 4,793 mile flight is blocked at 9hr40min eastbound and 10hr30min westbound.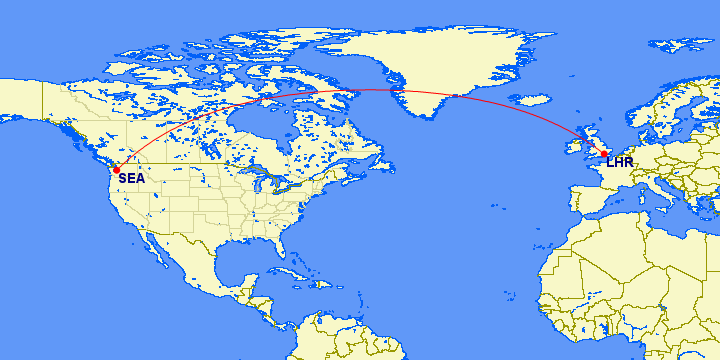 The flight will cover a distance of ~4,800 miles
Delta will be using a reconfigured Boeing 767-400 for the route, featuring 238 seats, including:
34 Delta One business class seats (these aren't Delta One Suites, but rather are modified staggered seats)
20 Premium Select premium economy seats
28 Comfort+ extra legroom economy seats
156 standard economy seats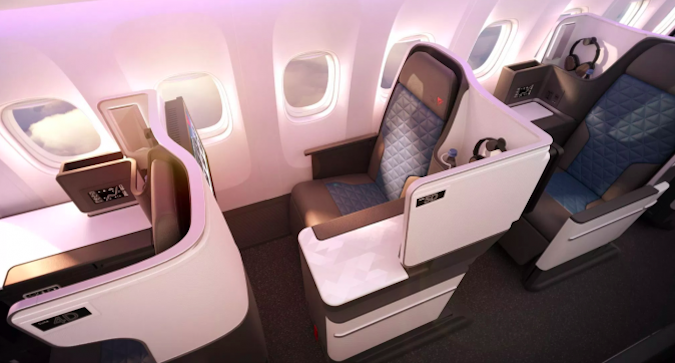 Delta's new 767-400 business class seat
Seattle to London market getting crowded
Back in March Delta had announced plans to launch Seattle to London flights. This actually marks a service resumption, as the airline cut the route a few years back when Virgin Atlantic entered the market.
Delta adding back this route is clearly in retaliation against American Airlines, as the carrier continues to build its presence in Seattle, including launching a Seattle to London flight.
That being said, there's absolutely no way that the current schedule is sticking for next summer between Seattle and London, especially in light of current circumstances. Looking at the schedule right now between Seattle and London for summer 2021:
American will operate 7x weekly flights
British Airways will operate 14x weekly flights
Delta will operate 7x weekly flights
Virgin Atlantic will operate 11x weekly flights
In other words, we're seeing an average of over five daily flights between Seattle and London. That seems aggressive pre-coronavirus, and seems even more unrealistic now.
What makes this particularly strange to me are the joint venture dynamics at play here:
For all practical purposes it's American and British Airways vs. Delta and Virgin Atlantic, given the transatlantic joint ventures
Are American and Delta launching these flights because they think some frequent flyers prefer traveling on their own "metal," rather than that of their joint venture partner?
Is Delta hoping that American will back down from this route by launching the flight as well?
I'll be curious to see how capacity is adjusted in this market over the coming months. My guess is that all four airlines will stay in the market, but we'll simply see British Airways and Virgin Atlantic reduce frequencies.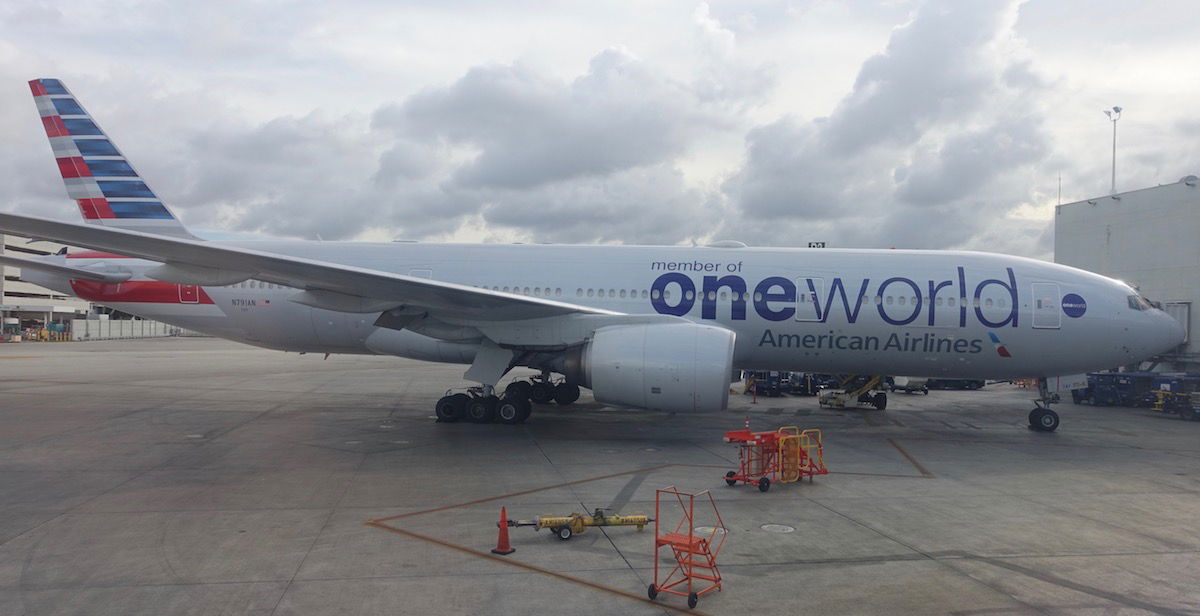 American is also launching Seattle to London flights
Bottom line
There's quite a battle brewing between American and Delta in Seattle, and ultimately I suspect consumers will be the winners. Delta had announced several months back it would launch flights between Seattle and London, but I figured it might reconsider due to the pandemic.
Airlines are modifying their schedules significantly as a result of the pandemic, and as a result I doubt we'll see the current five plus daily flights between Seattle and London stick for next summer.
What do you think capacity will end up looking like in this market next summer?