It looks increasingly likely that the 737 MAX will be flying passengers again within a couple of months, and American has now added the plane back to its schedule in a somewhat surprising way.
The 737 MAX is nearing regulatory approval
The 737 MAX has been grounded globally since March 2019, following two fatal crashes that killed nearly 350 people. Over the past 18+ months, Boeing has been working with the US Federal Aviation Administration (FAA) to make changes to the plane that will allow it to once again be certified, and safely carry passengers.
This task is nearly complete. The head of the European Union Aviation Safety Agency (EASA) has stated he's satisfied with the changes that Boeing has made, and it's expected that the 737 MAX will get similar approval in the US soon.
While the exact date that the 737 MAX will be able to return to service is a moving target, airlines are starting to plan for that process.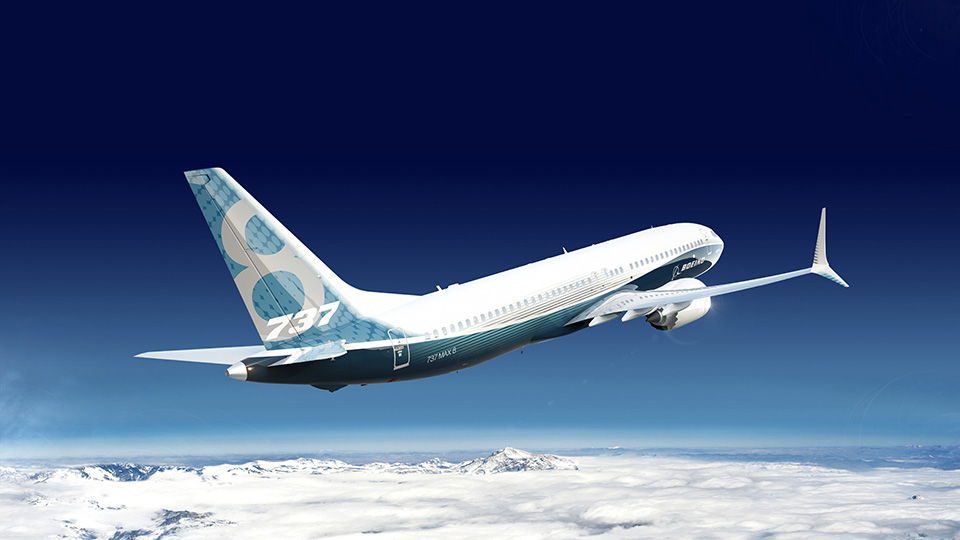 The 737 MAX will be making a return to service soon
American plans to resume 737 MAX flights this year
American Airlines has just scheduled its first 737 MAX flights for when the plane returns to service. While it's possible that the timeline could slip, this is being done so that crews can start bidding on schedules, pilots can start being scheduled for simulator training, etc.
Here's American's strategy for bringing the 737 MAX back into service, which isn't exactly what I would have expected:
American first completely removed the 737 MAX from the schedule, even 11 months out (the airline previously kept the plane in the schedule far in advance, and then removed it as the travel date neared)
American has scheduled the 737 MAX once daily between Miami and New York LaGuardia, but only between December 29, 2020, and January 4, 2021
The schedule change was loaded overnight, so customers can now book these flights
American seems pretty committed to not having the plane enter service with passengers before December 29, and similarly, won't schedule any 737 MAX flights for after January 4
Here's the specific frequency that's getting the 737 MAX 8 on the above days:
AA718 Miami to New York departing 10:32AM arriving 1:30PM
AA718 New York to Miami departing 2:30PM arriving 5:44PM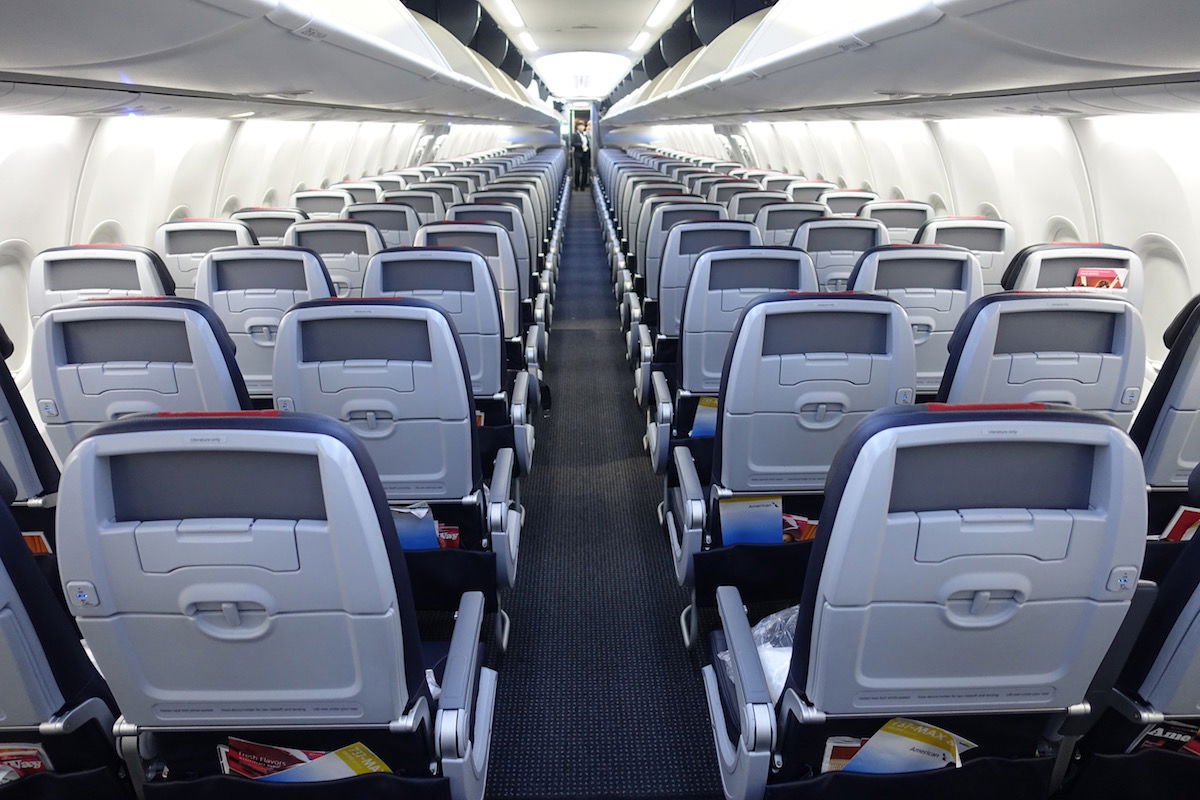 American's 737 MAX may return before the end of the year
American won't rebook passengers on the 737 MAX
There have been lots of questions about whether airlines will inform passengers they're booked on the 737 MAX. After all, many people may not feel comfortable flying on the plane, so how will airlines handle that?
Here's American's approach:
The 737 MAX on the above route has replaced an existing plane, but customers who were booked on those services will automatically be accommodated on other flights, and won't automatically be rebooked on the 737 MAX
In other words, American is proactively helping customers avoid the 737 MAX, so you'll only be booked on a 737 MAX if you specifically want to be

American will avoid rebooking people on the 737 MAX
Frankly this seems like a delicate balance, and I don't envy the situation airlines are in:
On one end of the spectrum, airlines could just pretend that the 737 MAX doesn't exist, and is the same as any other 737; we're seeing the plane essentially rebranded as the 737-8, and I'm sure many airlines will take the approach of providing passengers with no warning
On the other end of the spectrum, airlines could literally warn passengers that they're booked on this plane, but at that point one has to wonder if they're almost creating fear that shouldn't exist
How far should 737 MAX disclosures from airlines go? Is listing the aircraft type as "737 MAX" enough? Should the aircraft type have to be listed in a different font to make it more obvious? Should airlines have a screen whereby passengers have to acknowledge that they understand they're booking a 737 MAX?
As I've said before, while I've lost a lot of respect for Boeing and the FAA throughout this process, I'd have no qualms flying the plane again once it's certified by multiple international aviation safety agencies. It's not like this plane is being rushed back into service, and by all accounts it seems that the necessary fixes have been made.
Understandably some people are still concerned, so opinions will differ of how much disclosure there should be.
Now that the 737 MAX has been loaded back into the schedule for American, it's worth noting that not a whole lot has changed in terms of disclosure to passengers. The airline doesn't try to hide that the plane is a "MAX," but also doesn't highlight it in any more obvious of a way then it did for other aircraft types.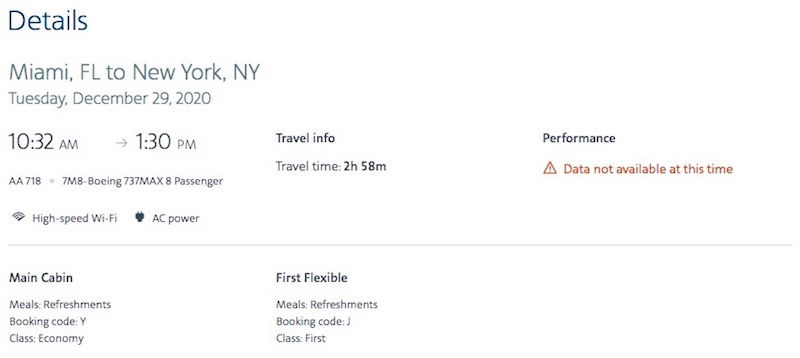 American has loaded the 737 MAX back into the schedule
Bottom line
American has scheduled the 737 MAX between Miami and New York over the New Year, which will represent the airline easing the plane back into service. As of now the airline isn't scheduling the 737 MAX on any other flights.
It's interesting to me that American is specifically avoiding rebooking people on 737 MAX aircraft. Beyond that, though, there's no additional warning or notice about booking the MAX.
What do you make of American's approach to bringing back the 737 MAX?