Airlines are trying to find new ways to utilize planes given how the industry has changed.
A few months back Air Canada offered all business class service from Toronto to both Montreal and Ottawa, and now the airline is extending this concept to popular vacation destinations for the holidays. These flights are now on sale.
Air Canada's all business class service
Air Canada has a charter division called Air Canada Jetz, with a fleet consisting of four Airbus A319s. These planes are available for charter, and are typically used by sports teams.
The planes are in an all business class configuration, with just 58 seats. Seats have 42-49″ of pitch, which is significantly more spacious than Air Canada's typical regional business class.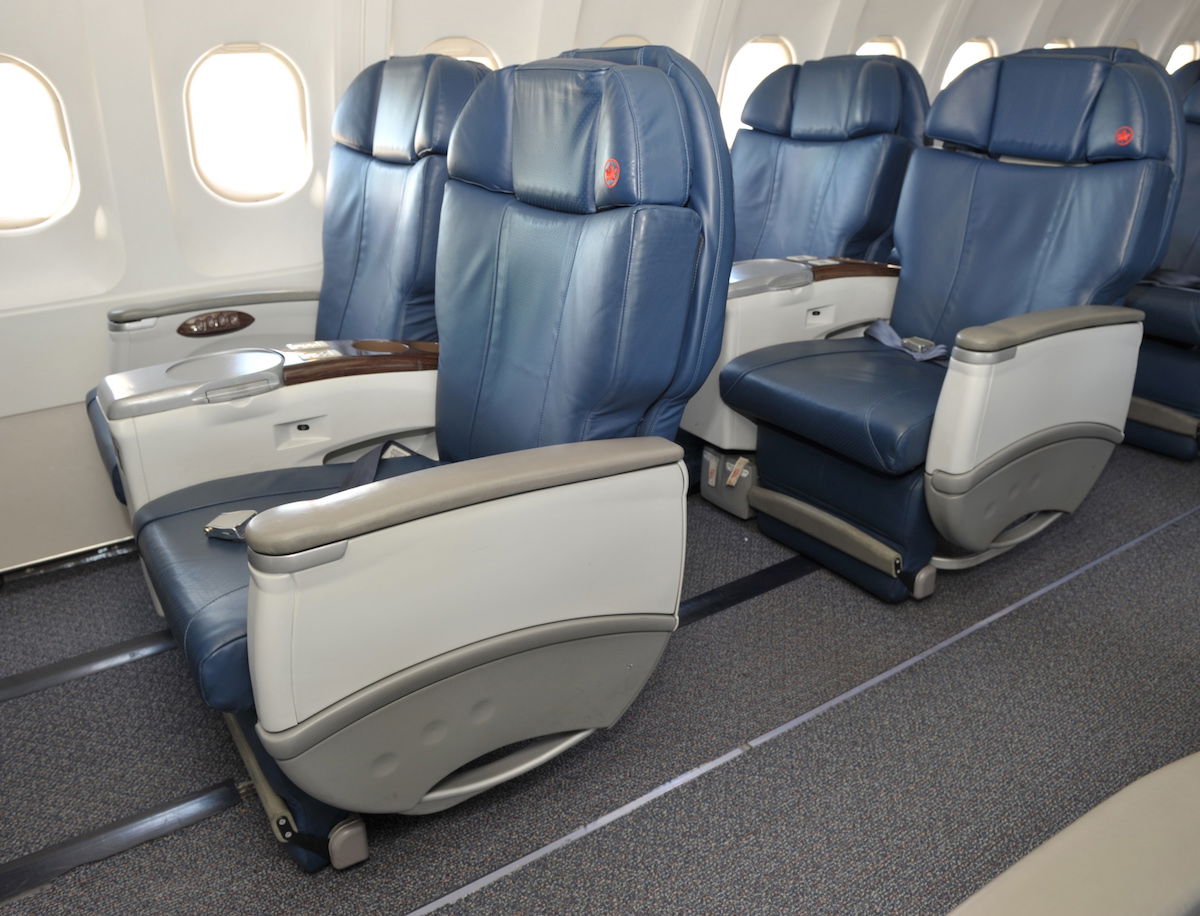 Air Canada Jetz seats
As you'd expect, Air Canada Jetz doesn't have much business right now, so Air Canada has added these planes to its commercial fleet as demand warrants.
As Air Canada's VP of Network Planning and Alliances, Mark Galardo, describes this:
"Air Canada is very pleased to offer its customers a unique opportunity to travel like a pro athlete or a VIP and experience our premium Jetz service. Customers booking on a Jetz flight will enjoy such amenities as its all-Business Class seating configuration, upgraded meal service, and shorter boarding and deplaning times. These features, combined with Jetz's other attributes, create a private-jet-like experience."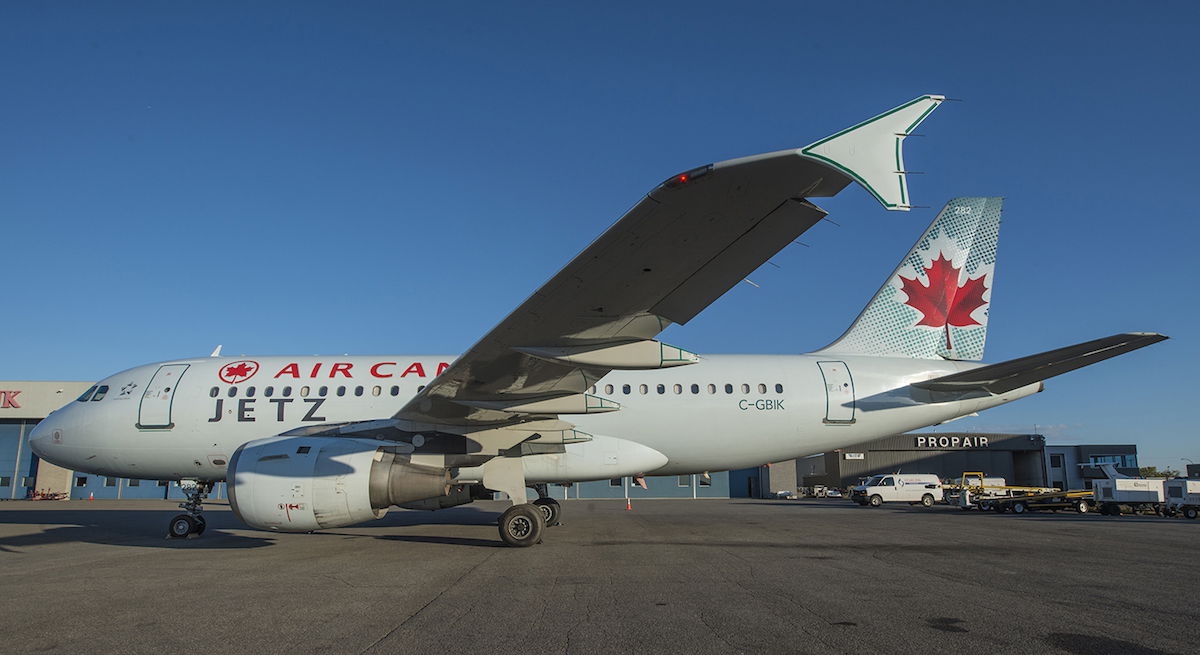 Air Canada Jetz A319
Which routes will feature Air Canada Jetz planes?
Air Canada will be operating Jetz flights over the holidays, between December 12, 2020, and January 6, 2021. The airline will also operate these flights over the March school break period, but that schedule is still being developed.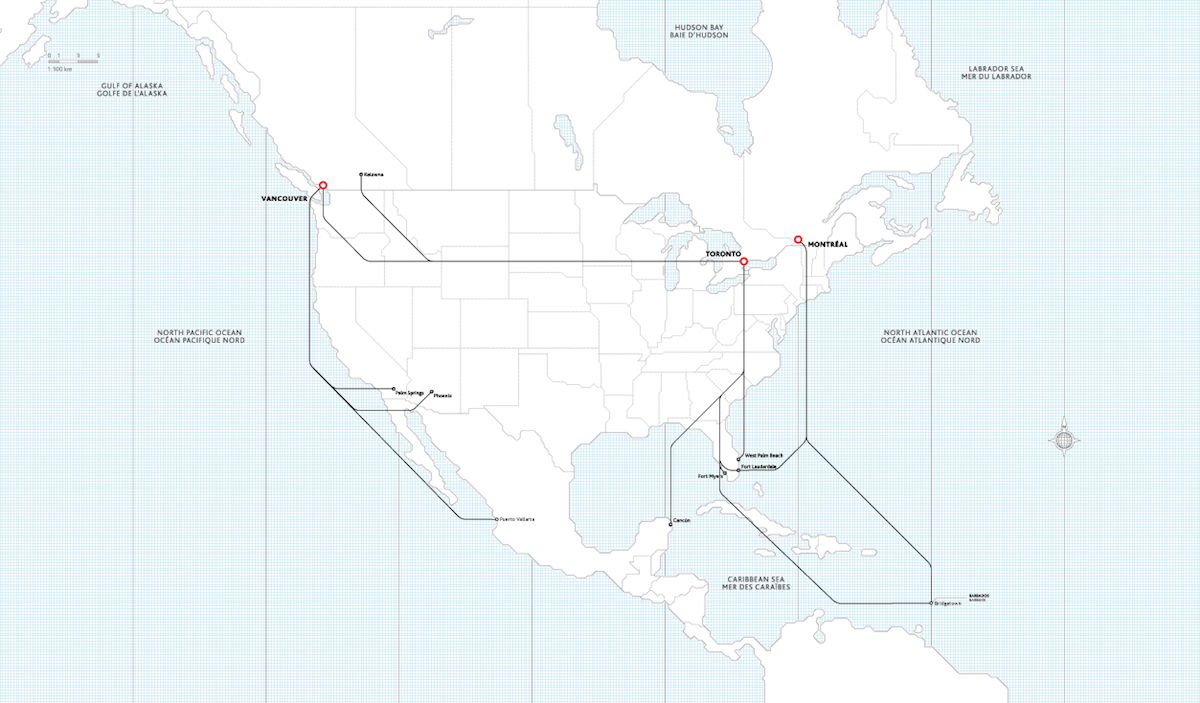 Air Canada Jetz routes
You can expect Air Canada Jetz to operate nonstop between the following city pairs:
Toronto (YYZ) to Fort Lauderdale (FLL), West Palm Beach (PBI), Fort Myers (RSW), Barbados (BGI), Cancun (CUN), Kelowna (YLW), and Vancouver (YVR)
Vancouver (YVR) to Phoenix (PHX), Palm Springs (PSP), and Puerto Vallarta (PVR)
Montreal (YUL) to Fort Lauderdale (FLL) and Barbados (BGI)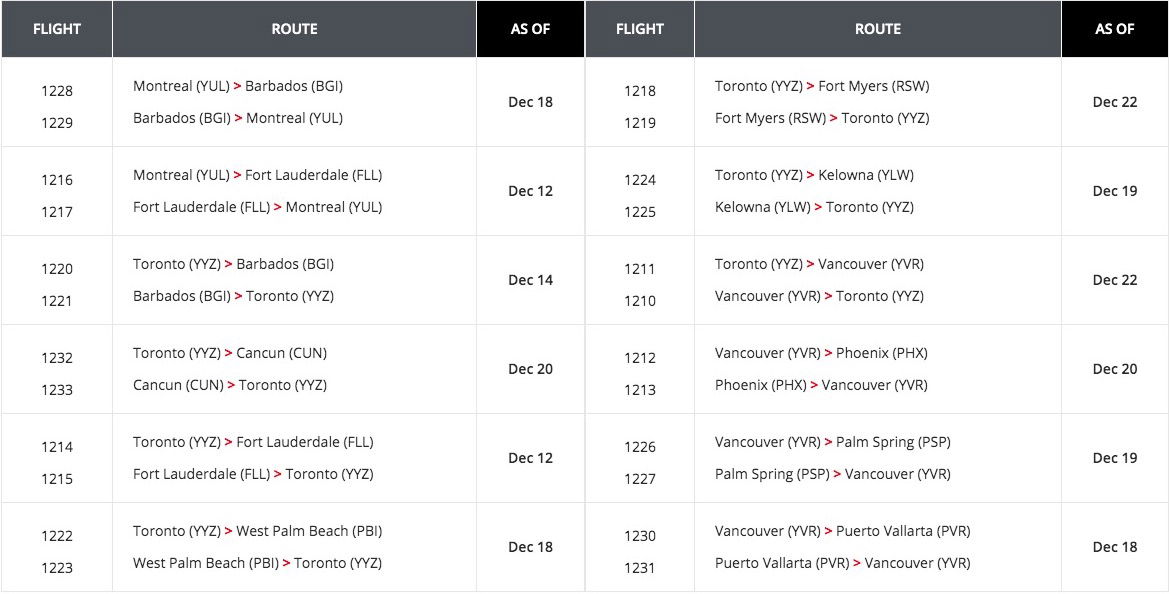 Air Canada Jetz schedule
What should you expect on Air Canada Jetz?
Air Canada highlights the following features for those booking the Jetz service on these flights:
42-49″ of pitch, including four seats facing one another with a table in the middle, for those traveling with friends and family
Complimentary iPads for entertainment
Priority check-in and security screening
Maple Leaf Lounge and Star Alliance lounge access
Aircraft will leave from prime gate locations
Boarding will begin only 35 minutes before departure
Customers will be offered pre-packaged meals curated by Montreal chef Antonio Park, with complimentary bar and beverage service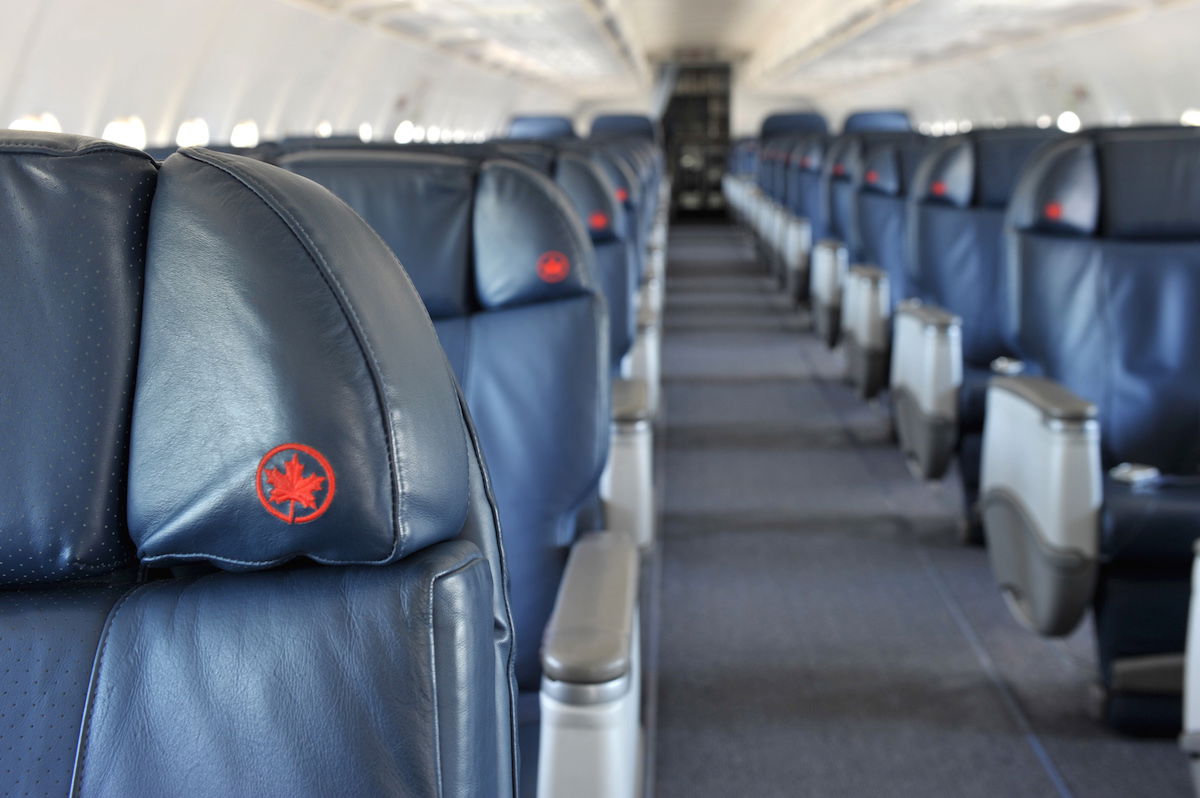 Air Canada Jetz cabin
How expensive are Air Canada Jetz flights?
Air Canada Jetz flights on these routes are now bookable, so what is pricing like? Well, it depends on the market, but it's roughly what you'd expect.
For example, between Toronto and Fort Lauderdale it's marginally more than Premium Rouge, which is otherwise the most premium Air Canada offering in the market.

Between Toronto and Vancouver it's actually cheaper than business class, presumably since business class otherwise consists of a fully flat bed.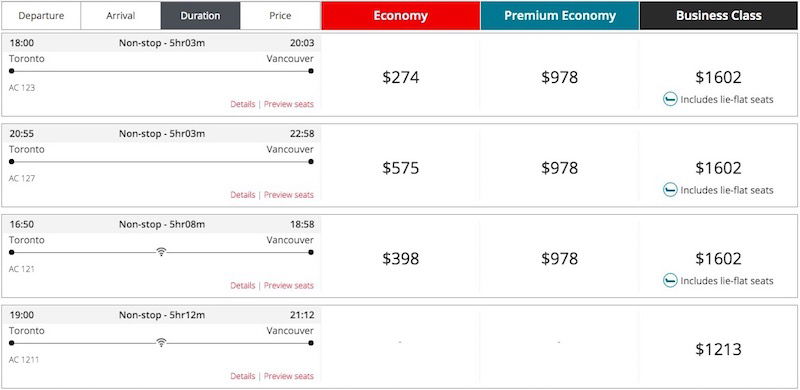 Can you redeem miles for Air Canada Jetz?
These new flights are bookable with miles, just as any other Air Canada flights would be. Best of all, it looks like Air Canada has loaded two saver level business class award seats for each flight.
You can book award seats on these flights directly through Air Canada Aeroplan, or through Star Alliance partner programs as well. For example, routes within Canada or between the US and Canada are bookable for just 25,000 United MileagePlus miles one-way.


Flights are bookable through Aeroplan for a similar number of miles, though there are mild carrier imposed surcharges (these will be eliminated once the new Aeroplan program is introduced).

Bottom line
Air Canada will continue its trend of operating its business jets as part of the commercial fleet. Over the holidays these planes will fly to popular vacation destinations.
On the surface this sounds counterintuitive, since you wouldn't expect to find an all business class plane flying to vacation destinations during the holidays. However, if there's enough premium leisure demand, I could see merit to it, especially as a complement to normal service.
While Americans likely won't be able to take advantage of this, hopefully Canadian readers can. Best of all, there are some award seats available right now, so you should be able to book two business class seats on most of these flights at the saver level right now.
What do you make of Air Canada Jetz flights over the upcoming holidays?