Singapore Airlines will be resuming service to New York, and in the process will be launching the world's new longest flight (by a few miles). There's one very surprising detail, though…
Singapore Airlines resuming New York flights
Singapore Airlines will be resuming nonstop flights between Singapore and New York as of November 9, 2020, with the following schedule:
SQ24 Singapore to New York JFK departing 2:25AM arriving 7:30AM
SQ23 New York JFK to Singapore departing 10:30PM arriving 6:10AM (+2 days)
As far as the schedule goes:
The flight to the US is blocked at 18hr5min, and will operate on Mondays, Wednesdays, and Saturdays
The flight to Singapore is blocked at 18hr40min, and will operate on Mondays, Wednesdays, and Fridays
That means two days per week the plane will be on the ground in New York for 15 hours, while one day per week it will be on the ground for 39 hours
Currently Singapore Airlines' US service is limited to nonstop flights between Singapore and Los Angeles, which operate at most a few times a week. Previously Singapore Airlines' New York area service included:
A350-900ULR flights nonstop between Singapore and Newark
A380 flights between Singapore and New York JFK via Frankfurt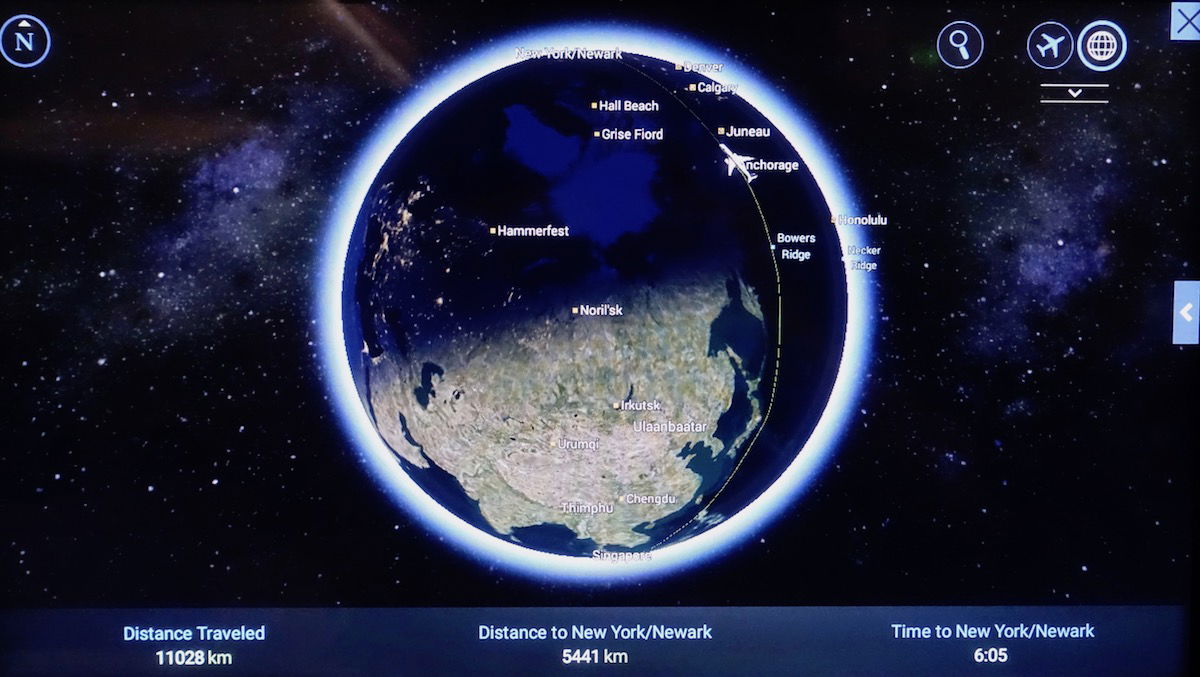 Map for the very long Singapore to Newark flight
Why is Singapore Airlines shifting from Newark to JFK?
As you can see, Singapore Airlines is shifting its nonstop NYC-area flight from Newark to JFK. That technically makes this the new longest flight in the world, as the Newark flight covered a distance of 9,534 miles, while the JFK flight covers a distance of 9,537 miles.
Why the shift? As Singapore Airlines describes the decision:
Operating to JFK International Airport would allow Singapore Airlines to better accommodate a mix of passenger and cargo traffic on its services to New York in the current operating climate. SIA's non-stop services to New York would also be supported by the growing number of transfer passengers who can now transit via Singapore's Changi Airport.

SIA also anticipates significant cargo demand from a range of industries based in the New York metro area, including pharmaceuticals, e-commerce and technology firms. The new service will provide the only non-stop air cargo link from the U.S. Northeast to Singapore, which serves as a regional distribution hub for many major U.S.-based companies.
It's interesting that cargo is a significant motivator here. Given how long the flight is, presumably the flight will be heavily restricted in terms of cargo capacity? I suspect the cargo that Singapore Airlines will be carrying isn't very heavy but is time sensitive, in which case I can see how that could work.
I'd also note that historically JFK has been slot restricted, though the airport isn't as congested as in the past. On top of that, Singapore Airlines' usual flight to JFK (via Frankfurt) isn't operating at the moment.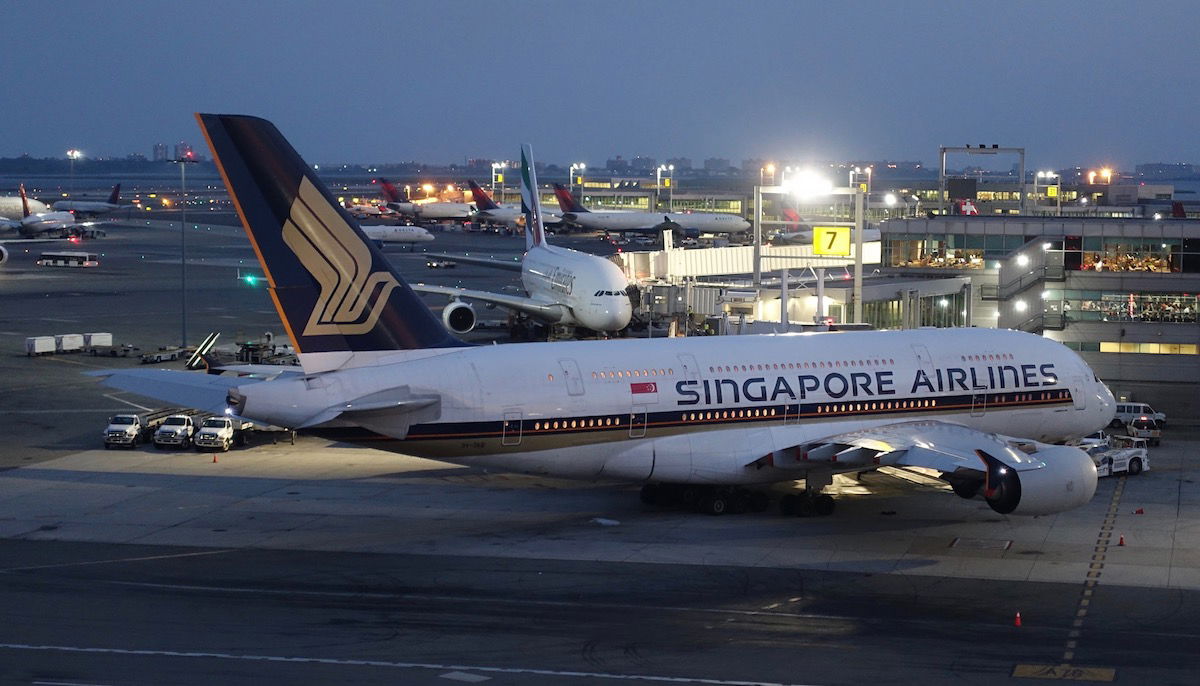 Singapore Airlines isn't operating A380s to JFK at the moment
Only time will tell if Singapore Airlines maintains nonstop service from SIN to JFK in the long run, or if this is only temporary while the flight via Frankfurt is suspended. Then again, who knows if that flight will even come back, given how the industry has changed.
Surprising: Singapore Airlines isn't using an A350-900ULR for the route
Here's the really surprising detail in this announcement. Singapore Airlines won't be using its A350-900ULR for the route, but rather will use a standard A350-900, featuring a total of 253 seats, including:
42 business class seats
24 premium economy seats
187 economy seats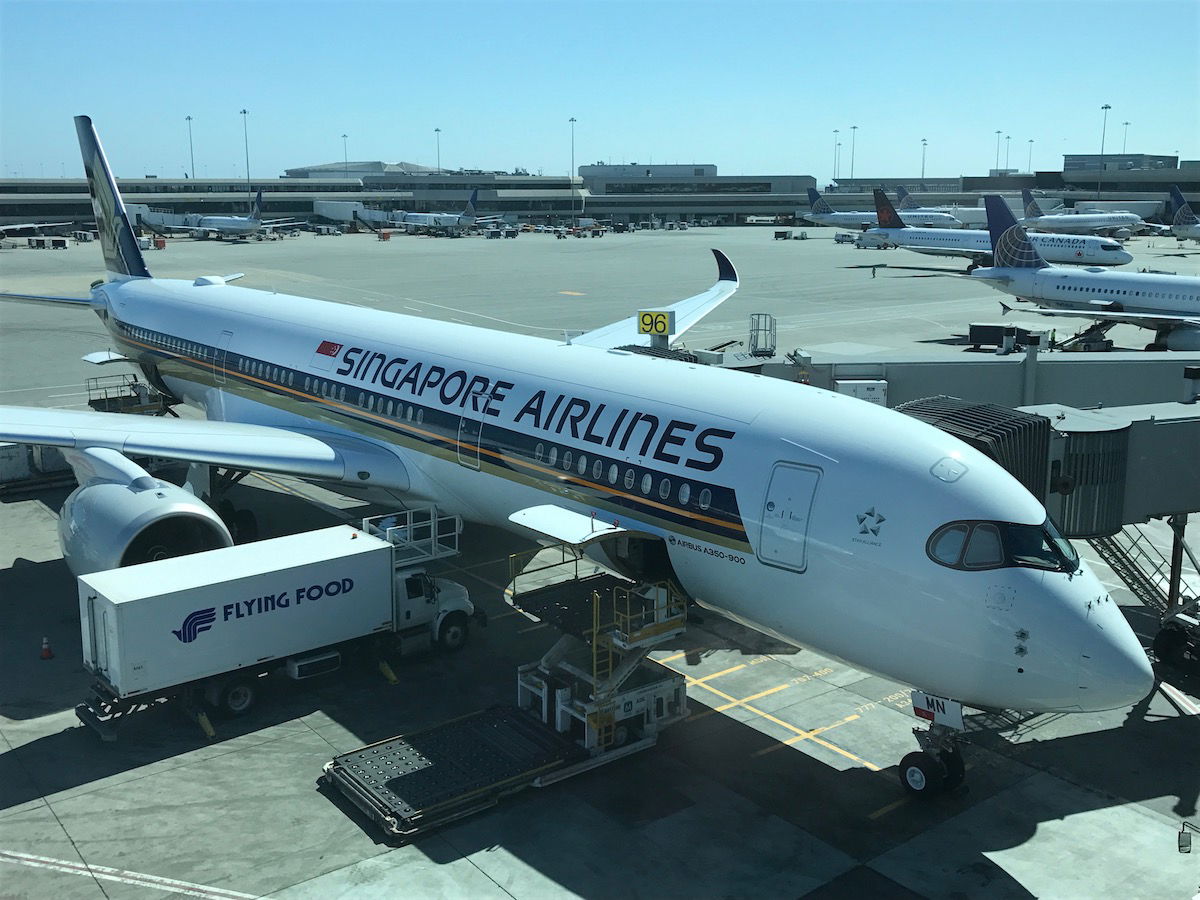 Singapore Airlines will use an A350-900 for the route
That's a bit puzzling. Singapore Airlines has specially configured A350-900ULRs, with the "ULR" standing for "ultra long range." These planes are longer range and have special configurations featuring just 161 seats, including 67 business class seats and 94 premium economy seats.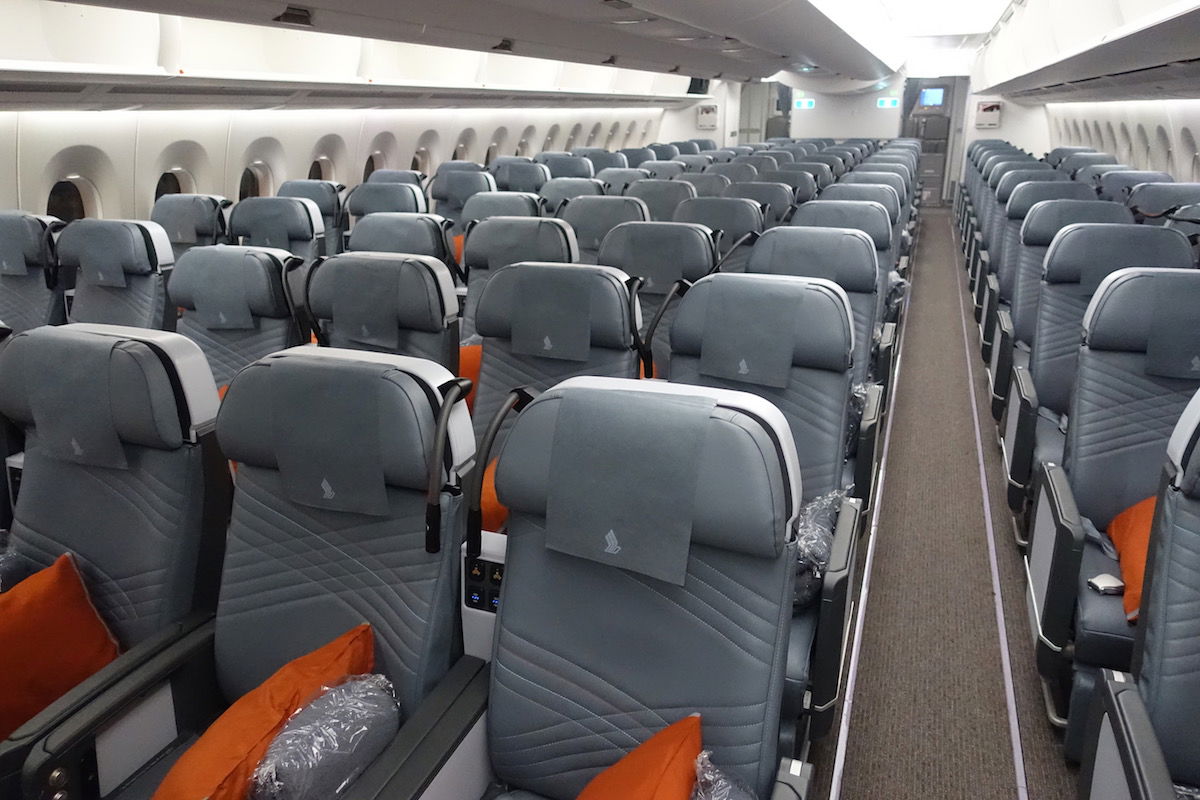 Singapore Airlines' A350-900ULR premium economy
You'd assume that this is what Singapore Airlines would use for this route given the increased range, but that's not the case. Instead Singapore Airlines will just use a standard A350-900. I can't help but wonder just how weight restricted this flight will be — will only a small percentage of seats be sold, or how exactly is a standard A350-900 going to accommodate passengers and cargo on a nearly 10,000 mile flight?
See here for a review of what the world's longest flight was like on the A350-900ULR pre-coronavirus.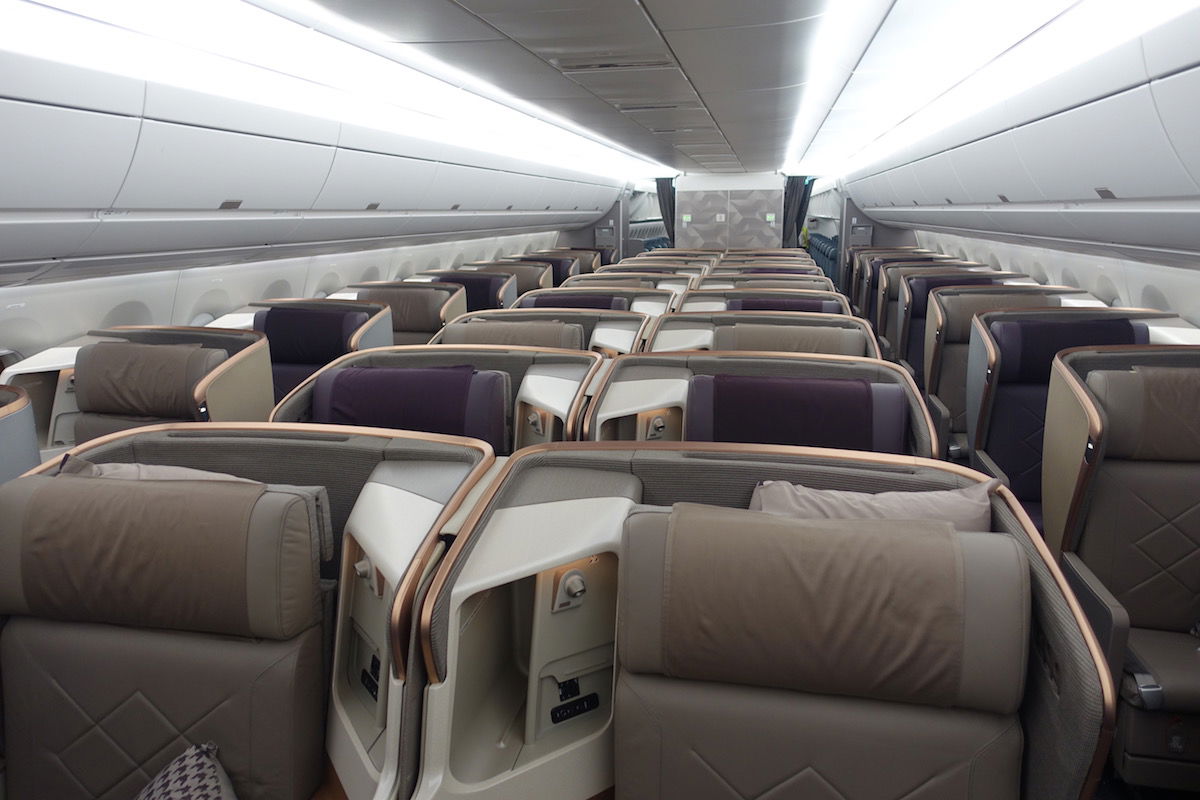 Singapore Airlines' A350-900ULR business class
Bottom line
Singapore Airlines will be resuming service to New York as of November, as the airline flies 3x weekly nonstop between Singapore and New York JFK. Pre-pandemic the airline operated a nonstop flight to Newark, as well as a flight to JFK via Frankfurt.
The particularly surprising detail here is that a standard A350-900 will be used for the route, rather than an A350-900ULR.
It's nice to see the world's longest flight return, though I'm curious to see how this plays out in the long term, and even how long this particular flight lasts with three weekly frequencies.
What do you make of Singapore Airlines' nonstop JFK flight?