While there aren't many new planes to get excited about nowadays (rather us avgeeks are depressed about all of the aircraft retirements), here's an exception…
JetBlue's first Airbus A220 emerges
In mid-2018 JetBlue placed an order for up to 70 Airbus A220-300s, which will be an exciting addition to the carrier's fleet. Well, @PhilipStewartNY has just shared pictures of JetBlue's first A220-300 in its full livery, and my goodness is it gorgeous!
The A220 is a beautiful plane to begin with — it kind of looks like a mini-A350 — and I think the JetBlue livery looks particularly sharp on it, especially with the engines and custom tail design (though I think maybe the second shade of blue around the front of the engines is just a protective film or covering for now, while the orange along the leading edge of the wings is definitely not staying).
JetBlue's first Airbus A220-300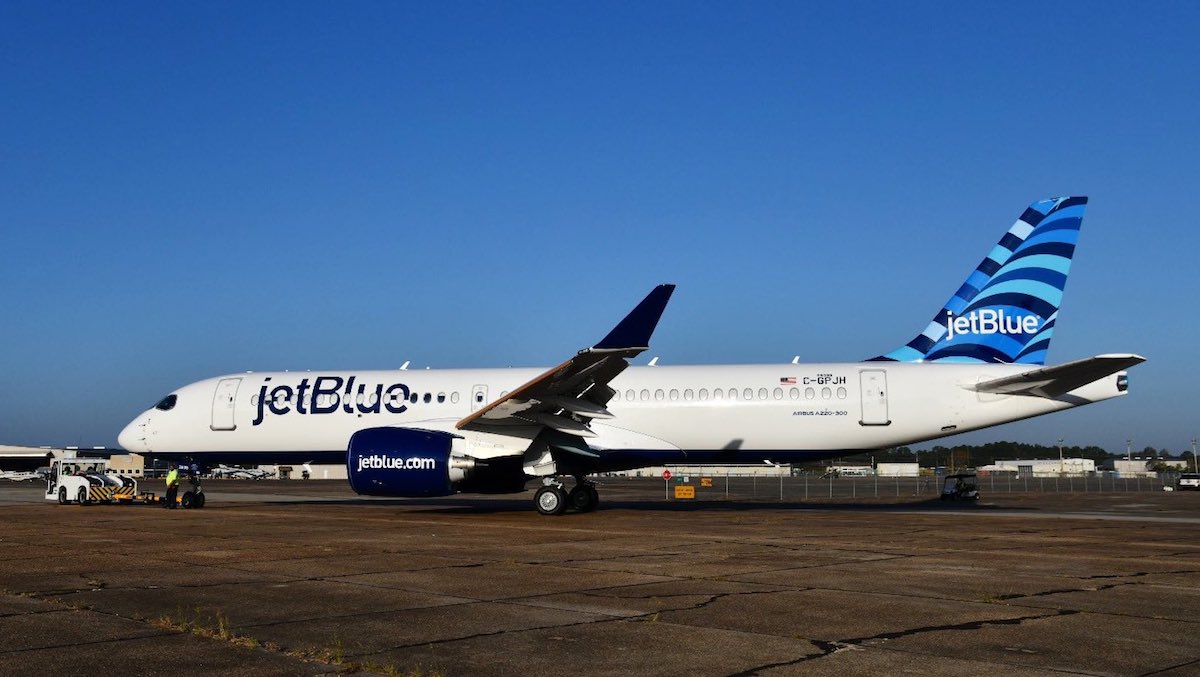 JetBlue's first Airbus A220-300
The plane was manufactured at Airbus' new US facility in Mobile, Alabama, which is in part intended to avoid tariffs. As of now the plane is still sporting a Canadian registration, though (as it starts with "C"), which is because the program is based in Canada, and the plane is still owned by Airbus.
It's expected that JetBlue will take delivery of its first A220 before the end of the year. Over time JetBlue's A220s will replace the carrier's fleet of 60 Embraer 190s, which are expected to be retired by 2025.
How will JetBlue's A220s be configured?
JetBlue will configure its A220s with a total of 140 seats, including:
25 Even More Space seats
115 regular economy seats
To my knowledge JetBlue hasn't yet revealed the exact seat pitch we'll find on the plane, but this is roughly in line with what I would have expected. As a point of comparison:
AirBaltic and SWISS A220-300s have 145 seats with up to 32″ of pitch
Delta's A220-300s will have 130 seats, including 12 first class seats, 30 Comfort+ seats, and 88 regular economy seats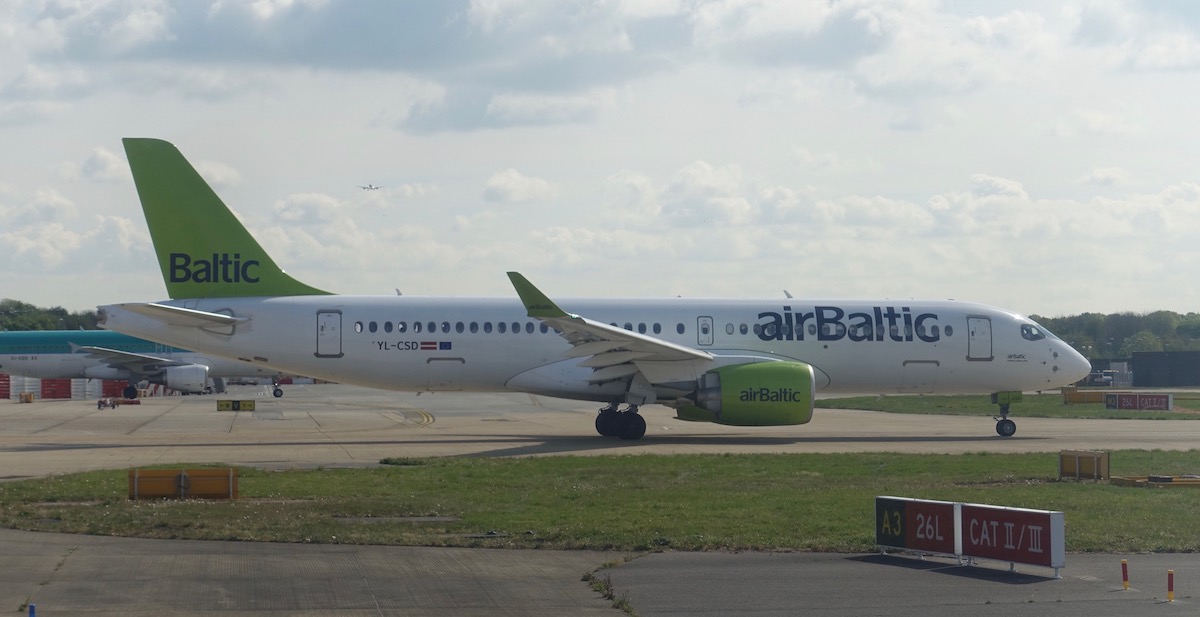 AirBaltic Airbus A220-300
As is the case on JetBlue's other planes, the A220s will feature personal televisions and free wifi.
Where will JetBlue fly A220s?
JetBlue hasn't yet scheduled its A220s for any flights, so only time will tell how the airline uses these planes.
We do know that a while back JetBlue revealed that it would initially base its A220s out of Boston. Only time will tell if that plan sticks, since airlines are completely rewriting their playbooks in light of the pandemic.
The beauty of the A220 is just how versatile it is. The plane has a range of 3,400nm, so it could operate both short haul flights (including business markets) and transcon flights (including "thinner" routes) with ease.
Bottom line
Delta will become the next US airline to start operating the A220-300 (the airline already has the A220-100), and then JetBlue should be just a few weeks behind (and then startup Moxy will be behind JetBlue).
The A220 is an incredible aircraft thanks to its comfortable cabin, great economics, and long range. This will be a nice complement to JetBlue's fleet, and I can't wait to learn more about what JetBlue has in store for the plane.
Do you love JetBlue's A220 livery as much as I do?