The pandemic has accelerated the death of the Airbus A380. Both Air France and Lufthansa plan on retiring their A380s, and it looks increasingly likely that Etihad may retire its A380 fleet, and that Qantas may retire at least some of its A380 fleet.
While we knew that Qatar Airways wouldn't fly its A380s for at least a couple of years, the airline has just provided a pretty concrete update about the future of the fleet.
Qatar Airways A380 fleet basics
First of all, perhaps some context on Qatar Airways' A380 fleet is valuable:
Prior to the pandemic, Qatar Airways operated its A380s to Frankfurt, London, Melbourne, Paris, Perth, and Sydney
The Doha-based carrier's A380 fleet is still quite young, with the planes having only been delivered between 2014 and 2018
A380s are the only planes that Qatar Airways has that feature long haul first class, though Al Baker believes that the concept of first class is obsolete
Prior to the pandemic, Qatar Airways planned to retire its A380s at the 10 year mark, between 2024 and 2028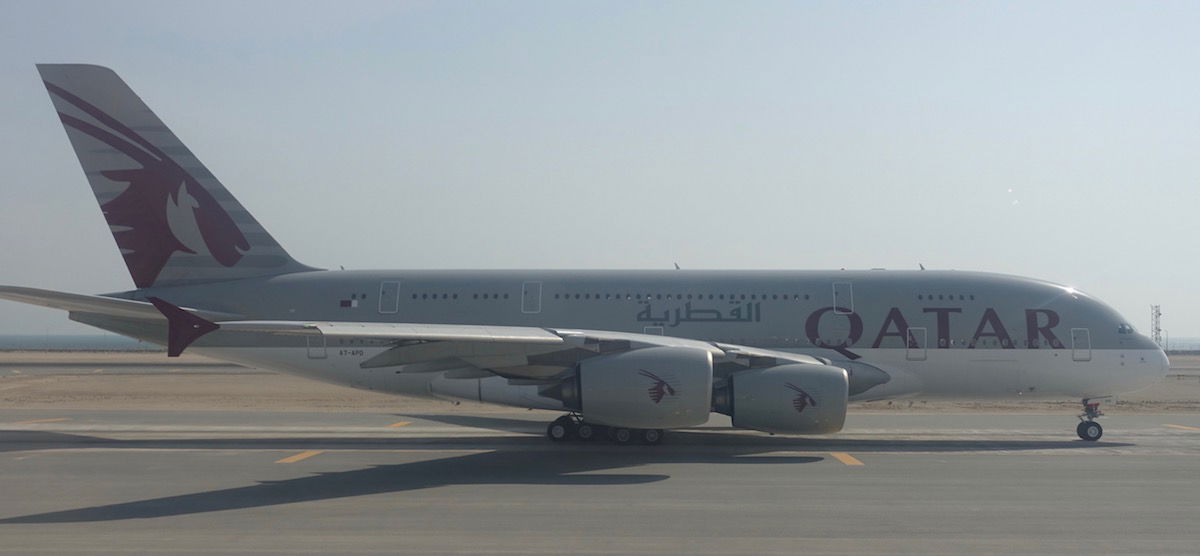 Qatar Airways has a fleet of 10 A380s
Qatar Airways A380 fleet won't fly for a couple of years
Qatar Airways grounded its 10-strong Airbus A380 fleet back in March 2020, and the airline went so far as to attack other airlines for flying the A380, calling it "unethical."
In October 2020, Qatar Airways CEO Akbar Al Baker made some comments about the future of the A380, saying the following:
Qatar Airways won't operate its A380s for "at least" the next couple of years (which puts us to late 2022)
The growth rate in aviation would have to be equivalent to 2019 levels for the airline to even consider it
Even if demand starts to increase, A380s could only be filled "if you dump the price, and once you dump the price, you become unsustainable"
Qatar Airways will retire at least five A380s
Today Qatar Airways CEO Akbar Al Baker has stated that the airline will reduce its A380 fleet by half if and when it returns to service, which won't be in "the foreseeable future." As Al Baker explains:
"The A380 is one of the worst aircraft when it comes to emissions that is flying today. That is why we have decided that we will not operate them for the foreseeable future — and even when we will operate them, we will only operate half of the numbers we have."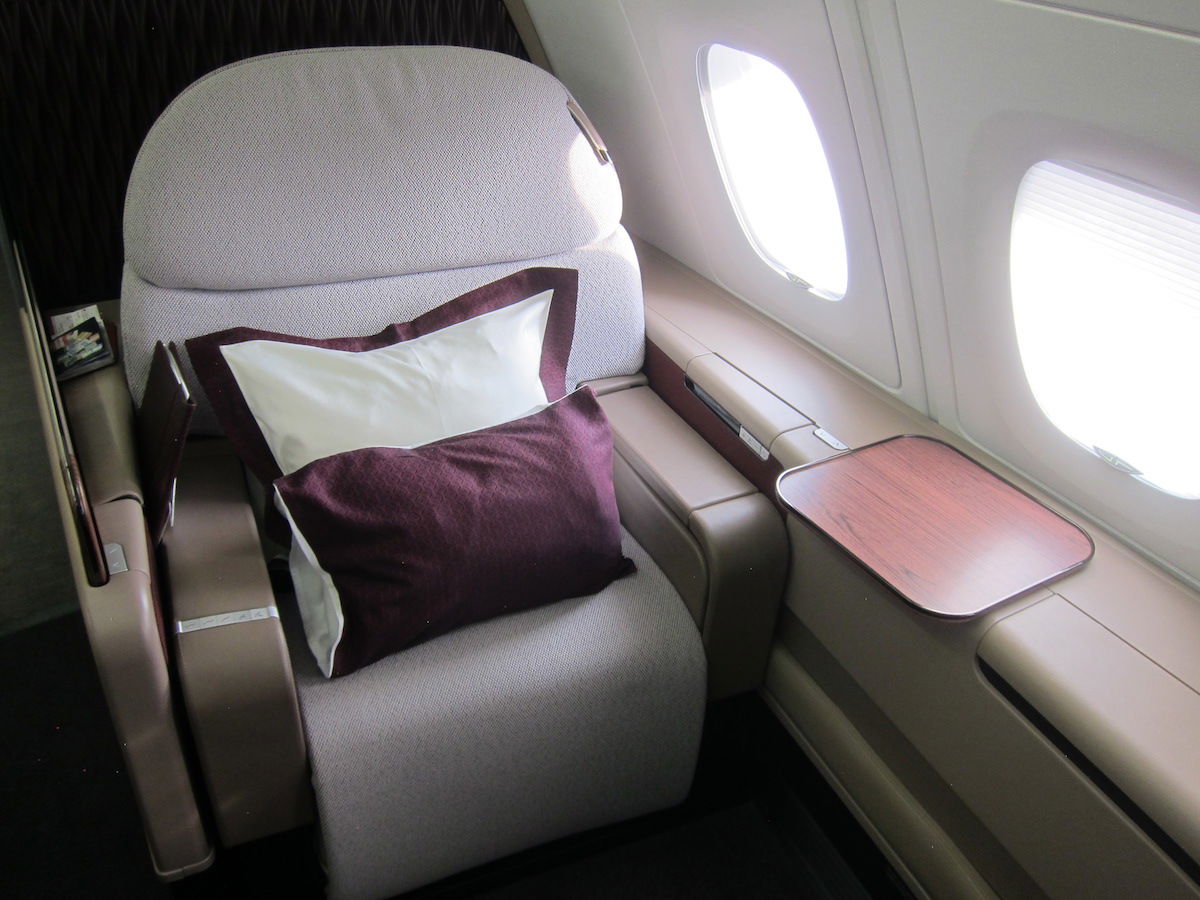 Qatar Airways' A380s feature first class
I don't think Qatar Airways' A380 fleet will fly again
I strongly believe Qatar Airways' A380s won't fly again. Not just the five that are allegedly being retired, but all of them. Al Baker says the A380 won't fly in the foreseeable future, and last we heard we shouldn't expect them before late 2022 at the earliest (but even that seems optimistic).
The reality is that Qatar Airways has a huge number of aircraft on order, including 30 Boeing 787-9s, 50 Boeing 777-9s, and 28 Airbus A350-1000s.
While the airline is trying to defer delivery of as many of these planes as possible, realistically the airline will be getting dozens of new planes per year within a few years: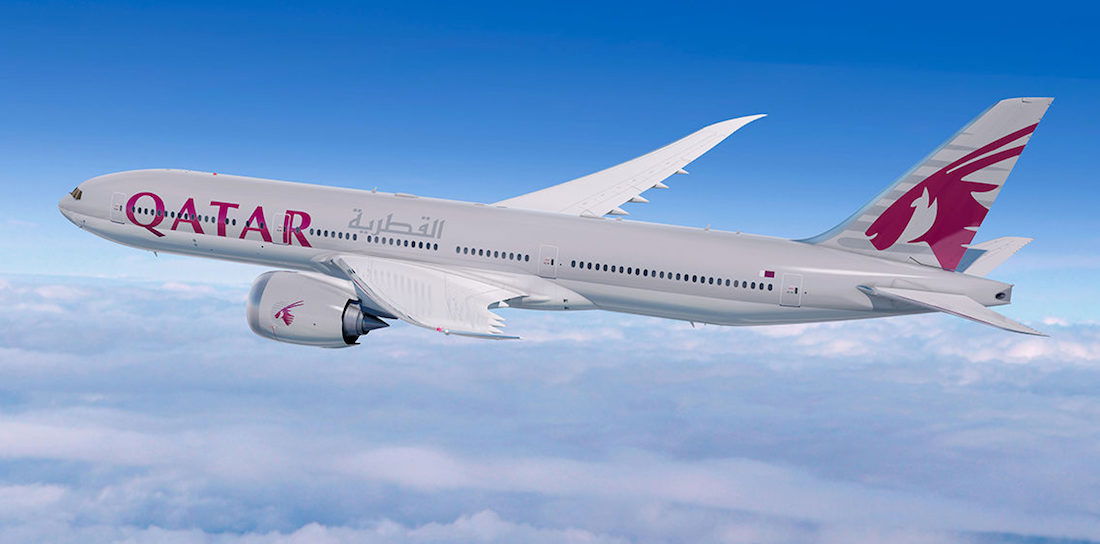 Qatar Airways has dozens of 777-9s on order
That's not even factoring in the fact that:
While Qatar Airways' A380s have a globally competitive business class product, they don't feature Qsuites, which Qatar Airways is nowadays known for
A subfleet of just five planes is even less efficient to operate, given the lack of economies of scale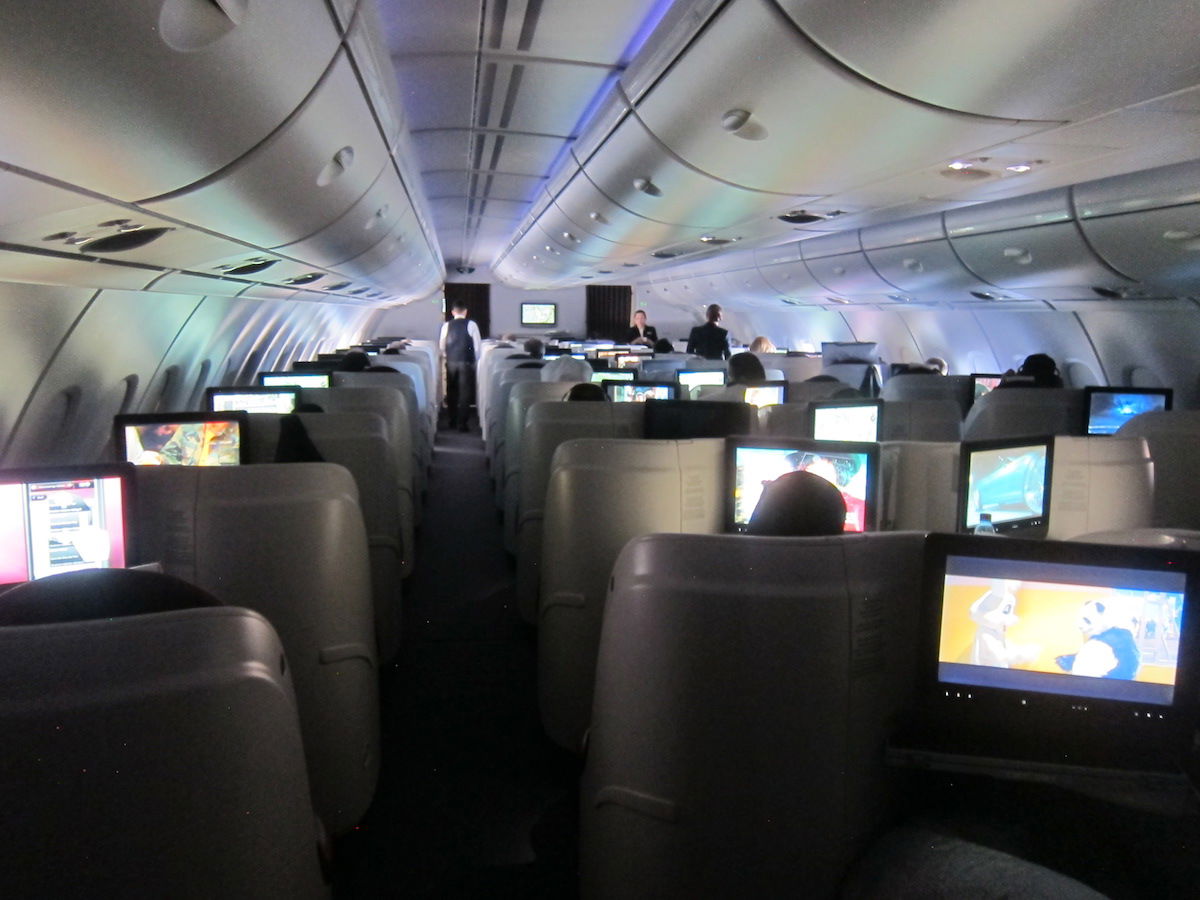 Qatar Airways' A380 business class
Personally I think it's more likely than not that Qatar Airways will simply end up retiring its entire A380 fleet. The airline has so many long haul aircraft on order that it's hard to imagine any sort of growth trajectory where having A380s again would make sense. Never mind the fact that the airline wasn't particularly happy with A380s even pre-pandemic, and that these planes feature an older business class product.
Bottom line
Qatar Airways won't fly its A380s for the foreseeable future, and will retire at least five of the 10 planes in the fleet. At this point it seems highly likely to me that the A380 just won't return to Qatar Airways' fleet at all.
The airline has over 100 wide body aircraft on order, many of which are to be delivered in the next few years. Even a recovery to 2019 levels won't be sufficient to sustain A380s — the airline needs huge growth beyond that for the super jumbos to make sense again.
What do you think — is this the end for Qatar Airways' A380s?