While most airlines around the world are downsizing, Eastern Airlines is continuing to expand its fleet. A few months ago the airline took delivery of its first (used) Boeing 777, and now the airline is acquiring another two 777s. What remains to be seen is what the airline plans to do with these planes…
Wait a second, what is Eastern Airlines?
When I mention Eastern, most people probably think about the original Eastern, which was a major US airline from 1926 to 1991. But then there's modern day Eastern.
In 2015 the airline relaunched (or more accurately, rights to the name were purchased), as the airline started flying 737s to the Caribbean, including Cuba. Less than two years later its air operator certificate was taken away, and the airline went out of business.

Image courtesy of Cory W. Watts
Then in-mid 2017, charter airline Swift Air acquired Eastern.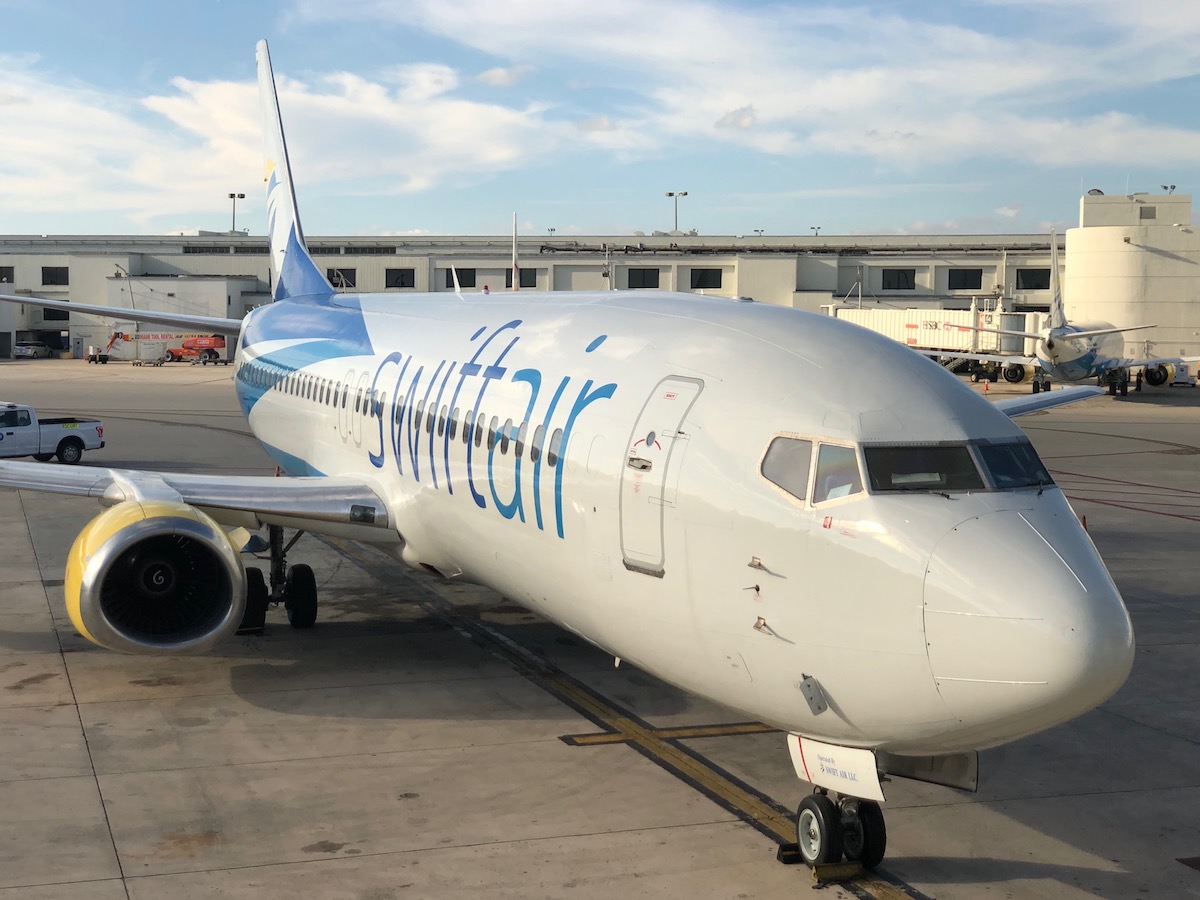 Swift Air 737
Then in April 2018, when Dynamic International Airways exited bankruptcy, it acquired the Eastern name, and has now branded itself as such.
Featured image courtesy of formulanone
To summarize, the airline went out of business decades ago, then the name was acquired for an airline that ended up flying for less than two years, then the name was acquired again by another airline, and then another airline acquired the name and rebranded as that. Makes perfect sense, right?
With that out of the way…
Eastern Airlines acquires 777-200s
Prior to this summer, Eastern Airlines' fleet consisted of up to eight Boeing 767s, including 767-200s and 767-300s (I say "up to" because some of them are stored).
Now the airline is adding three Boeing 777-200s to its fleet, all of which are currently in Kansas City.
Eastern Airlines' first 777-200 has the registration code N771KW:
The plane was acquired on June 29, 2020
The plane is 18+ years old
The aircraft flew for Singapore Airlines from 2002 to 2015, then for FlyGlobal Charters in Malaysia from 2016 to 2017, and then it was stored
Eastern Airlines' second 777-200 has the registration code N821JT:
The plane was acquired on October 15, 2020
The plane is 23+ years old
The plane flew for Malaysia Airlines from 1997 to 2015, then for VIM Airlines from 2015 to 2017, and then it was stored
Eastern Airlines' third 777-200 has the registration code N783KW:
The plane was acquired on October 15, 2020
The plane is 15+ years old
The plane flew for Kenya Airways from 2005 to 2015, and then it was stored
As you can see, the airline has had one 777 for a few months now, and has acquired the other two within the past week.
Eastern debuted its 777 in the full (new) livery on the first plane, and I'm not sure what exactly to make of it:
I think I like the colorful engines and tail
So many airlines use the block letters, though I can't help but feel like they look weird on the 777, going over the second door
All around I like the livery… I think?
What could Eastern Airlines do with 777s?
Eastern is an incredibly quirky airline. The airline operates charter flights (both for passengers and cargo), though the airline also has some routes that it markets directly, from New York JFK to:
Georgetown, Guyana
Guayaquil, Ecuador
Los Cabos, Mexico
In the past year or so the airline has also proposed some additional routes, like New York to San Diego, and New York to Jinan via Anchorage, though neither of these have materialized.
So, what exactly is going on with these 777 acquisitions? My assumptions in general would be that:
Eastern picked up these planes for very little, given what a bargain used aircraft usually are, let alone in the current environment
If nothing else, odds are that Eastern could operate these planes quite profitably transporting cargo, even if the configurations aren't ideal
I can't imagine Eastern has particular scheduled routes in mind for these planes, since the airline isn't even utilizing all 767s for scheduled flights; the 777s do have substantially more range, but it's unknown if the airline has true long haul aspirations
I've heard about Eastern planning to expand to Africa, which could explain this, but again, the airline is all over the place
As of now Eastern hasn't operated a single flight with the 777 it acquired in June 2020
Bottom line
Eastern Airlines has now acquired three used Boeing 777s, which complement the 767 fleet. I'm curious to see what these planes end up being used for. I would assume Eastern is acquiring these planes for very little, and can't imagine there's much immediate use beyond cargo flights and some charters.
I believe the first 777 was in a high-density configuration, though I wonder what the most recent interiors are like, especially the former Malaysia Airlines 777.
What do you make of Eastern Airlines' 777 acquisitions? And what do you make of the livery?