Cape Town will be getting a Hyatt Regency, and we won't even have to wait very long for it to open.
Hyatt Regency Cape Town details
It has just been announced that Hyatt has entered into a management agreement with South African real estate company Millat Properties, to operate the first Hyatt-branded hotel in Cape Town.
While the property isn't yet bookable, the 137-room Hyatt Regency Cape Town will open in December 2020. Here are some renderings of the rooms at the new property: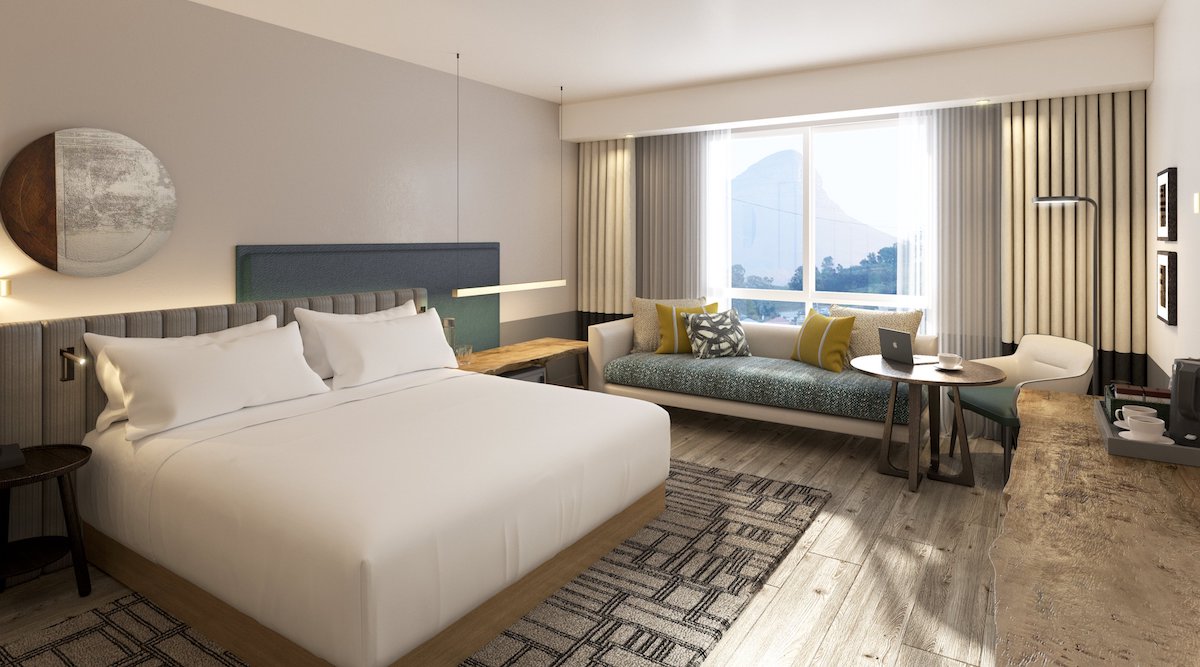 Hyatt Regency Cape Town room rendering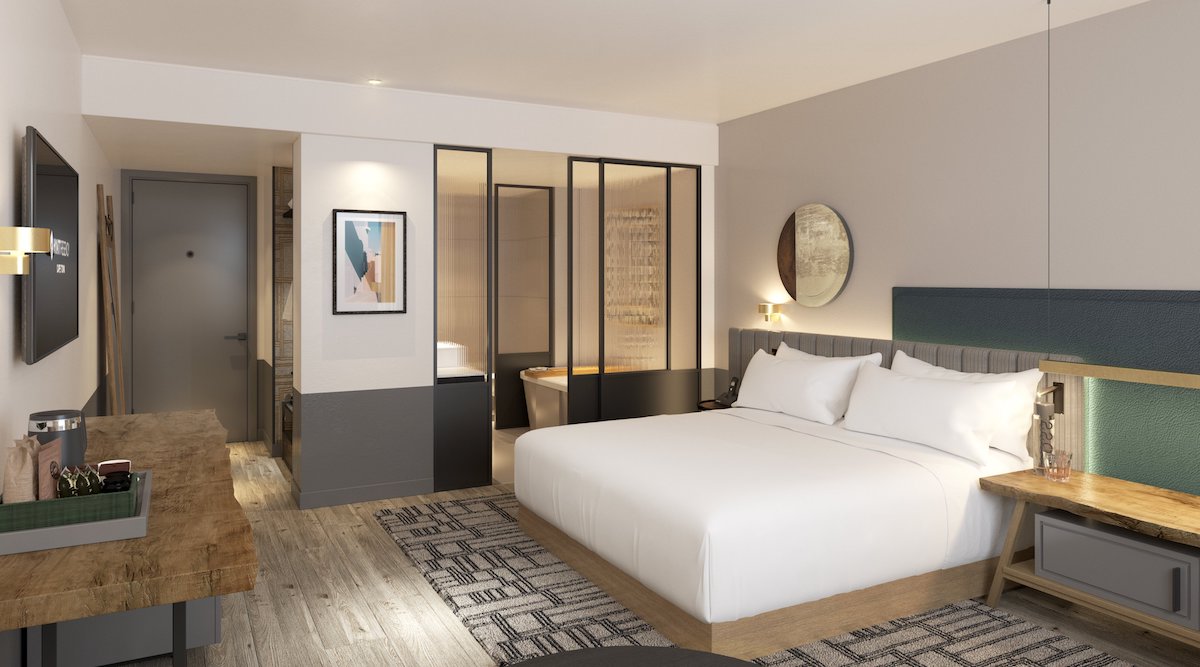 Hyatt Regency Cape Town room rendering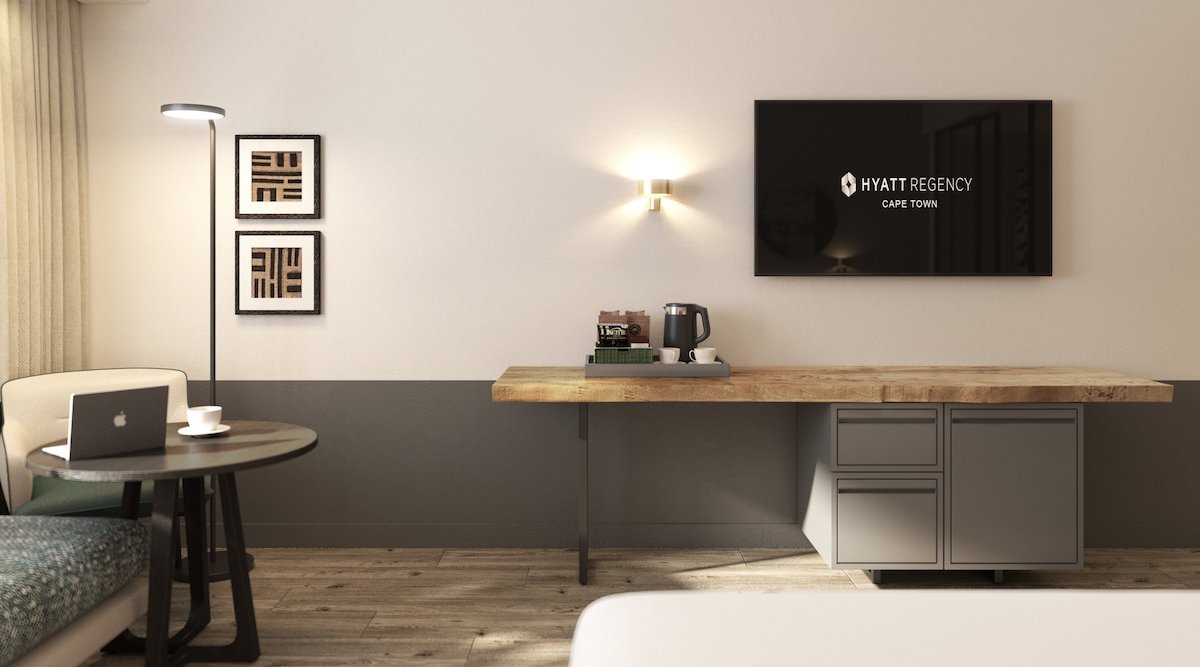 Hyatt Regency Cape Town room rendering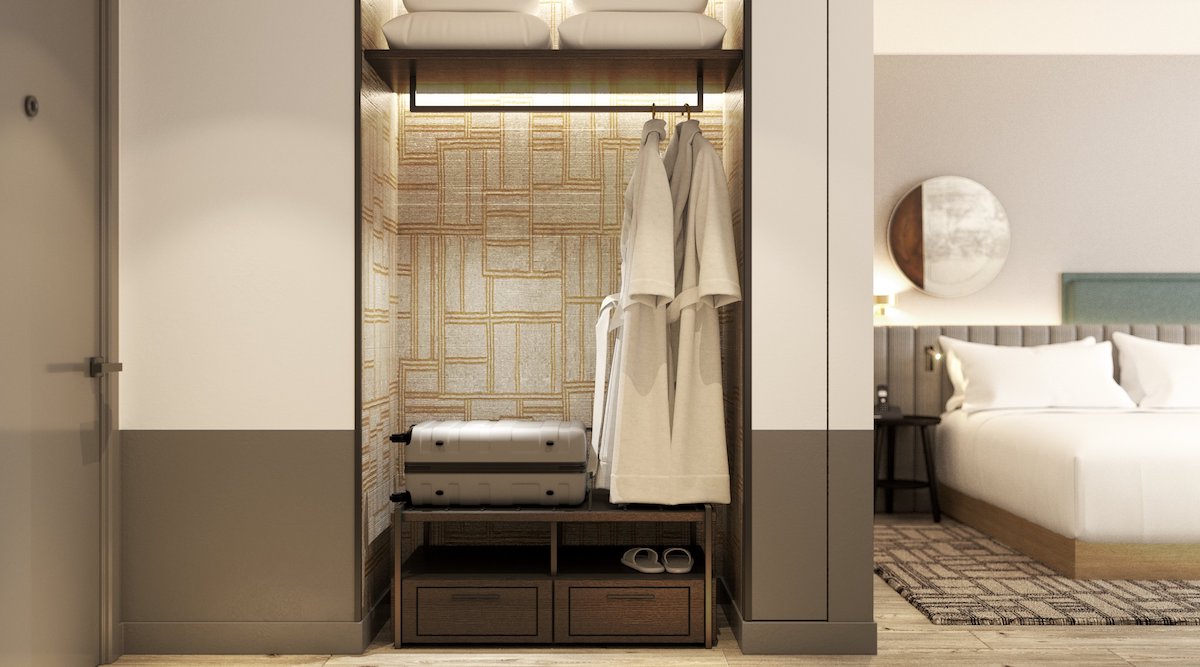 Hyatt Regency Cape Town room rendering
The Hyatt Regency will be a rebranded Hilton
Usually we hear announcements about new hotels years in advance, so you might be curious how this hotel is being opened with only a couple of months notice. Well, it's because the Hyatt Regency Cape Town is actually a rebranded version of the former Hilton Cape Town City Centre.
That hotel suddenly closed its doors in July 2020, as South Africa was in lockdown for many months. I'm not sure what exactly caused the rebranding, but Hilton has another property in Cape Town (DoubleTree), and another one in the pipeline (Canopy). So perhaps the owners saw more potential working with a hotel group that didn't otherwise have a presence in the market.
It remains to be seen just how much work has been done to refresh the hotel in recent months. I wouldn't expect all that much, given that the hotel was only closed for five months, not to mention that most investors aren't looking to spend money on renovations right now.
Hyatt opening hotels in Lagos & Nairobi
Historically Hyatt hasn't had a huge footprint in sub-Saharan Africa, but it's an area where the brand is improving. Hyatt's current properties in the region include the following:
Hyatt Regency Addis Ababa, Ethiopian
Hyatt Regency Dar es Salaam, Tanzania
Hyatt Regency Johannesburg, South Africa
Park Hyatt Zanzibar, Tanzania
In addition to the new Hyatt Regency Cape Town, there are two more Hyatt Regency properties expected to be opened in the next three years:
Hyatt Regency Nairobi, Kenya
Hyatt Regency Lagos Ikeja, Nigeria
Bottom line
The Hyatt Regency Cape Town will be opening in December 2020. While I'm excited to see Hyatt expand to Cape Town, I wouldn't get too excited about this property, given that it's a converted Hilton.
Still, Hyatt does so much better with loyalty than most other hotel groups, so there's a good chance I'd stay here if visiting Cape Town.
Anyone looking forward to Hyatt entering the Cape Town market?