Qatar Airways took delivery of three new Airbus A350-1000s yesterday, but that's not even the interesting part of the story…
Qatar Airways takes delivery of three A350-1000s
Let's start with the actual news, at least for non-avgeeks. Yesterday Qatar Airways took delivery of three Airbus A350-1000s. With this, Qatar Airways' A350 fleet (including both the -900 and -1000) consists of 52 aircraft.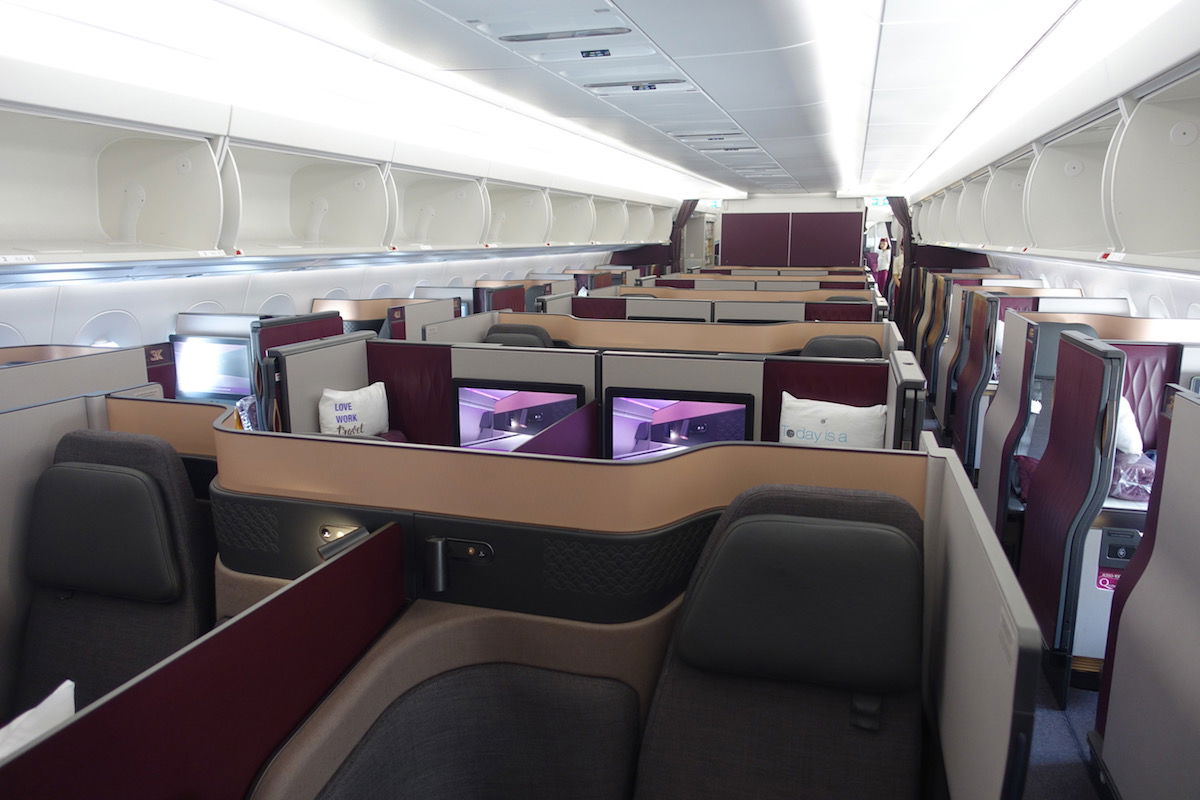 Qsuites on the Qatar Airways A350-1000
The A350 is becoming the backbone of Qatar Airways' fleet, and there's a lot to love about it — the A350 is quiet, fuel efficient, and long range, and the new delivery aircraft all feature Qsuites.
Presumably Qatar Airways didn't actually want to take delivery of these planes, but they had been ordered before the pandemic, so this was likely the only option. Airlines are no doubt trying to defer aircraft orders as much as possible, but that only goes so far.
These are the first A350s that Qatar Airways has taken delivery of since February 27, 2020, which was nearly eight month ago.
Look at those delivery flights paths!
The three new A350s have the registration codes A7-ANO, A7-ANQ, and A7-ANR. The planes had to be flown from Toulouse, France, to Doha, Qatar, but they didn't take the route you'd expect.
Instead of flying fairly direct from France to Qatar, all three planes first flew north to the United Kingdom, before eventually flying east and then southeast towards Doha.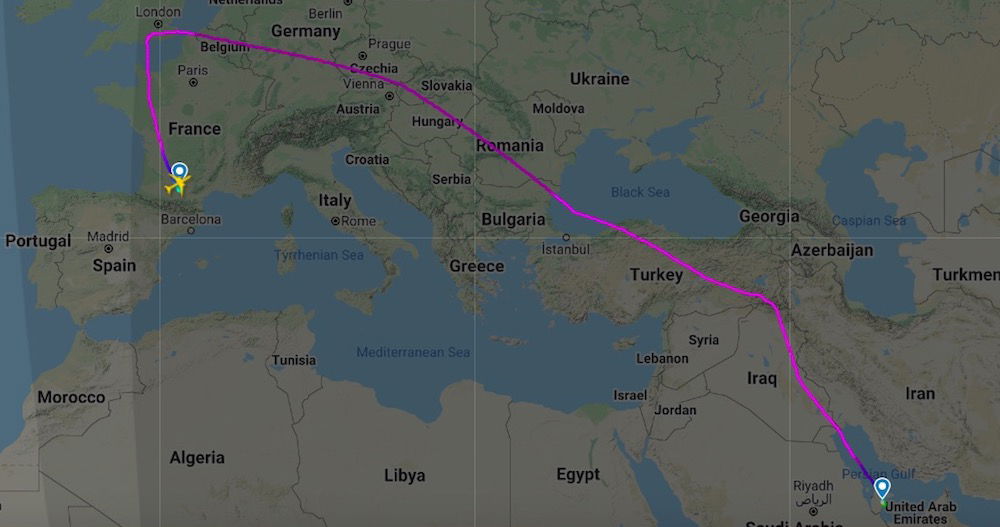 The route Qatar Airways delivery flights took to Doha
Why would all of these planes have such strange flight paths? Aviation24 reports that these planes were acquired through an aircraft leasing company, and the contract was structured in such a way that the planes had to be present in United Kingdom airspace for at least some amount of time before being delivered, over a technicality.
So that's why the planes spent some number of minutes in UK airspace, before continuing their usual journeys. The flight time for each of the three flights ended up being just under seven hours.
Speaking of Qatar Airways deliveries…
Qatar Airways arguably had a much more interesting aircraft delivery situation in late 2019:
So Qatar Airways' 787-9 fleet has collectively operated 14 long haul flights, yet the seven planes are now less than 1,000 miles from where they were manufactured.
Qatar Airways took delivery of seven 787-9s in late 2019
Bottom line
Qatar Airways has taken delivery of three new A350-1000s, which represent the first new A350 deliveries at the airline in nearly eight months. Personally what I find most interesting here is the path that these planes took to get to Doha, as they flew over UK airspace.
This was apparently due to a necessary paperwork technicality since these planes are leased, though you sure can't help but think that there should be a better way…