In the interest of full disclosure, OMAAT earns a referral bonus for anyone that's approved through some of the below links. The information and associated card details on this page for the Marriott Bonvoy Boundless® Credit Card, and Marriott Bonvoy Bold® Credit Card card have been collected independently by OMAAT and has not been reviewed or provided by the card issuer. These are the best publicly available offers (terms apply) that we have found for each product or service. Opinions expressed here are the author's alone, not those of the bank, credit card issuer, airline, hotel chain, or product manufacturer/service provider, and have not been reviewed, approved or otherwise endorsed by any of these entities. Please check out
our advertiser policy
for further details about our partners, and thanks for your support!
Marriott is the largest hotel group in the world in terms of number of rooms, so there's value in having status in the Marriott Bonvoy loyalty program. Marriott Bonvoy has five elite tiers — Silver, Gold, Platinum, Titanium, and Ambassador — and I'd argue that Platinum status is where the benefits really start to be worthwhile.
In this post, I wanted to share an in-depth guide to Marriott Bonvoy Platinum status, including the best ways to earn it, and the most valuable perks that it offers. Is Bonvoy Platinum status worth it?
How to earn Marriott Bonvoy Platinum status
There are several ways to earn Marriott Bonvoy Platinum status, as you can do so purely through hotel stays, or you can use Marriott's co-branded credit cards. There's a particularly good opportunity to earn Platinum status with credit cards, which will no doubt interest many.
Earning Marriott Platinum with hotel stays
To qualify for Marriott Platinum status through hotel stays you need to earn 50 elite nights in a calendar year. Qualifying elite nights include any paid stays or award stays booked directly with Marriott.
There's no way to qualify for Platinum status based on stays or based on spending at Marriott hotels — it's all about earning 50 elite nights. Fortunately, there are some good shortcuts, which I'll discuss below.
Marriott Bonvoy does occasionally offer status challenges, which can be a way for elite members with other programs to earn Platinum status at an accelerated rate. However, at the moment there's no such offer available.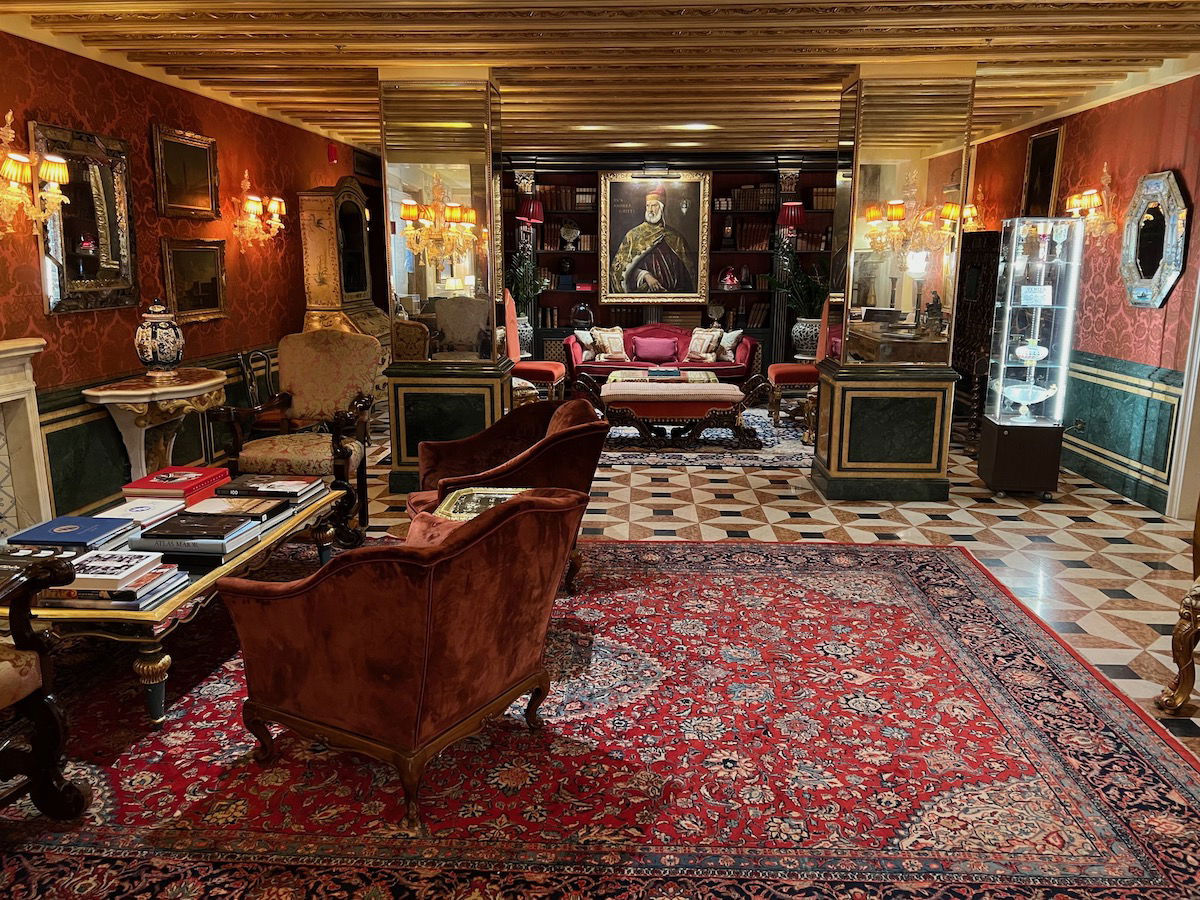 Earning Marriott Platinum with a single credit card
There's one credit card that lets you earn Marriott Platinum elite status, just by having the card — the Marriott Bonvoy Brilliant® American Express® Card (review). Simply by being the primary cardmember, you'll receive Platinum status for as long as you have the card, which is no doubt the easiest way to earn this status. This is a card that I generally find to be worthwhile.
Earning Marriott Platinum with credit card elite nights
Beyond either of the above ways to earn status through credit cards, there's one more option. You can earn up to 40 Marriott Bonvoy elite nights per year with Marriott's co-branded credit cards. Each of the following cards offers 15 elite nights per year as an ongoing perk:
On top of that, the following card offers 25 elite nights per year as an ongoing perk:
Note that you can earn at most 25 elite nights per year from personal cards, and at most 15 elite nights per year from business cards, no matter how many cards you have. In other words, the best strategy is to have the Marriott Bonvoy Brilliant Card and Marriott Bonvoy Business Card. Make sure you understand Marriott credit card eligibility rules, as there are some important details to be aware of.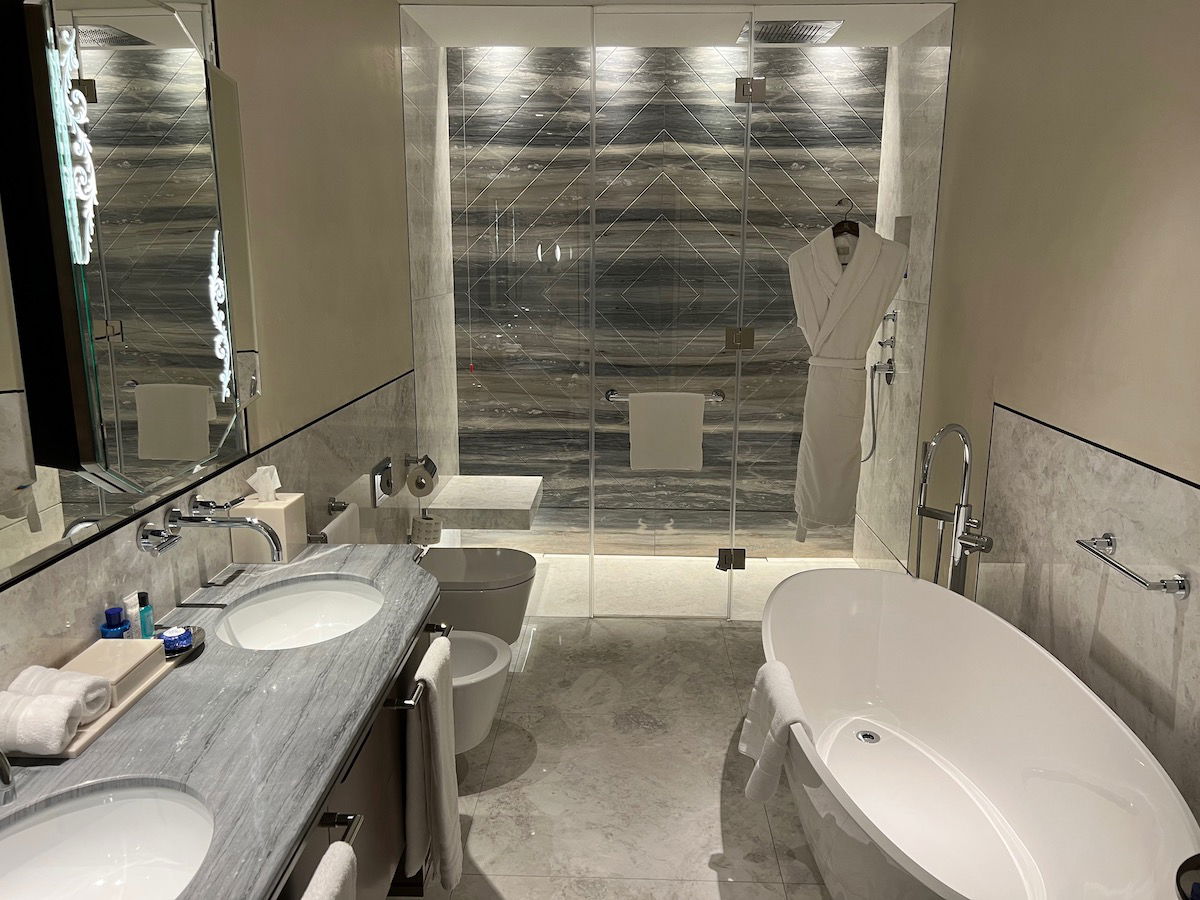 Marriott Bonvoy Platinum status benefits
So, what are the actual perks of Marriott Platinum status? Full disclosure upfront:
They can be kind of hard to understand, since Marriott has so many brands, and has inconsistent policies
Don't expect elite recognition to be as consistently good as with World of Hyatt Globalist status, for example
Since the start of the pandemic, many hotels have been offering more limited service than before, and that has largely had negative implications for elite members
With that out of the way, below are the benefits of Marriott Platinum status, roughly in the order that I value them.
Room upgrades, up to standard suites
Marriott Platinum members receive complimentary room upgrades subject to availability at check-in, up to a standard suite:
This is subject to the enhanced room being available for the entire length of your stay at the time of check-in
You are entitled to the best available room (up to a standard suite), which is different than the Hilton Honors Diamond upgrade policy, where it's up to the hotel to decide how far they want to upgrade you; that being said, some hotels still play games
This benefit applies to all brands except Marriott Vacation Club, Marriott Grand Residence Club, Aloft, Element, and Vistana; at Ritz-Carlton properties, suite upgrades are only available for Titanium and Ambassador members
Just keep in mind that Marriott has a lot of Platinum members (and above), so there's a ton of competition for these upgrades, especially in the United States, and in markets that are popular with elite members.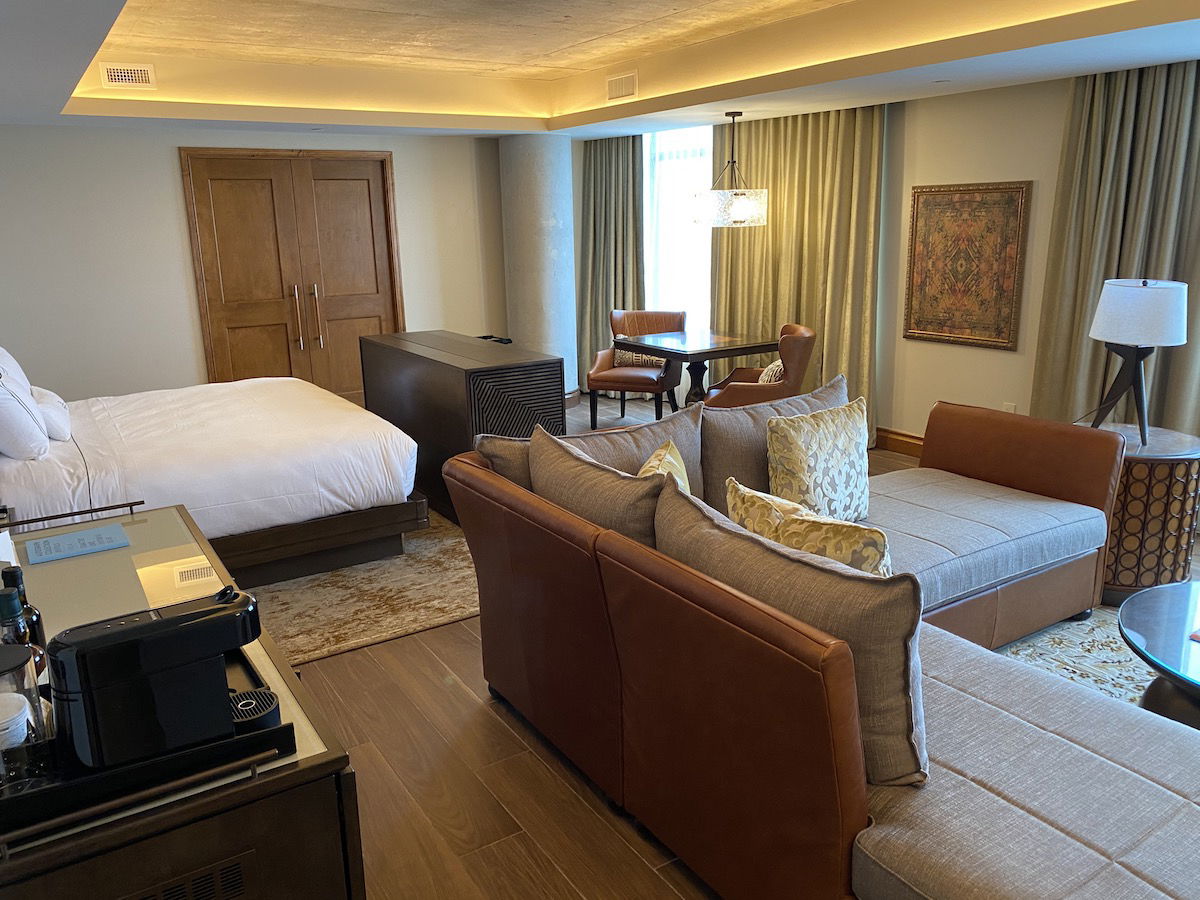 Hotel executive lounge access
Marriott Bonvoy Platinum members and one guest staying in the same room receive guaranteed lounge access at the following Marriott brands:
Autograph Collection
Delta
JW Marriott
Le Meridien
Marriott
Renaissance
Sheraton
Westin
In club lounges, you can expect to receive complimentary continental breakfast, evening snacks and drinks, and access to soft drinks and coffee throughout the day.
The quality of club lounges varies significantly around the globe, and in general, you'll find that lounges in Asia are the best, while those in the USA are often the worst.
On top of that, many hotels closed their club lounges during the pandemic, and haven't yet reopened them. Some hotels have created alternative options for their guests (like free drinks and snacks in the hotel bar), while other hotels haven't. Always check with the hotel you're considering staying at to get a sense of what to expect.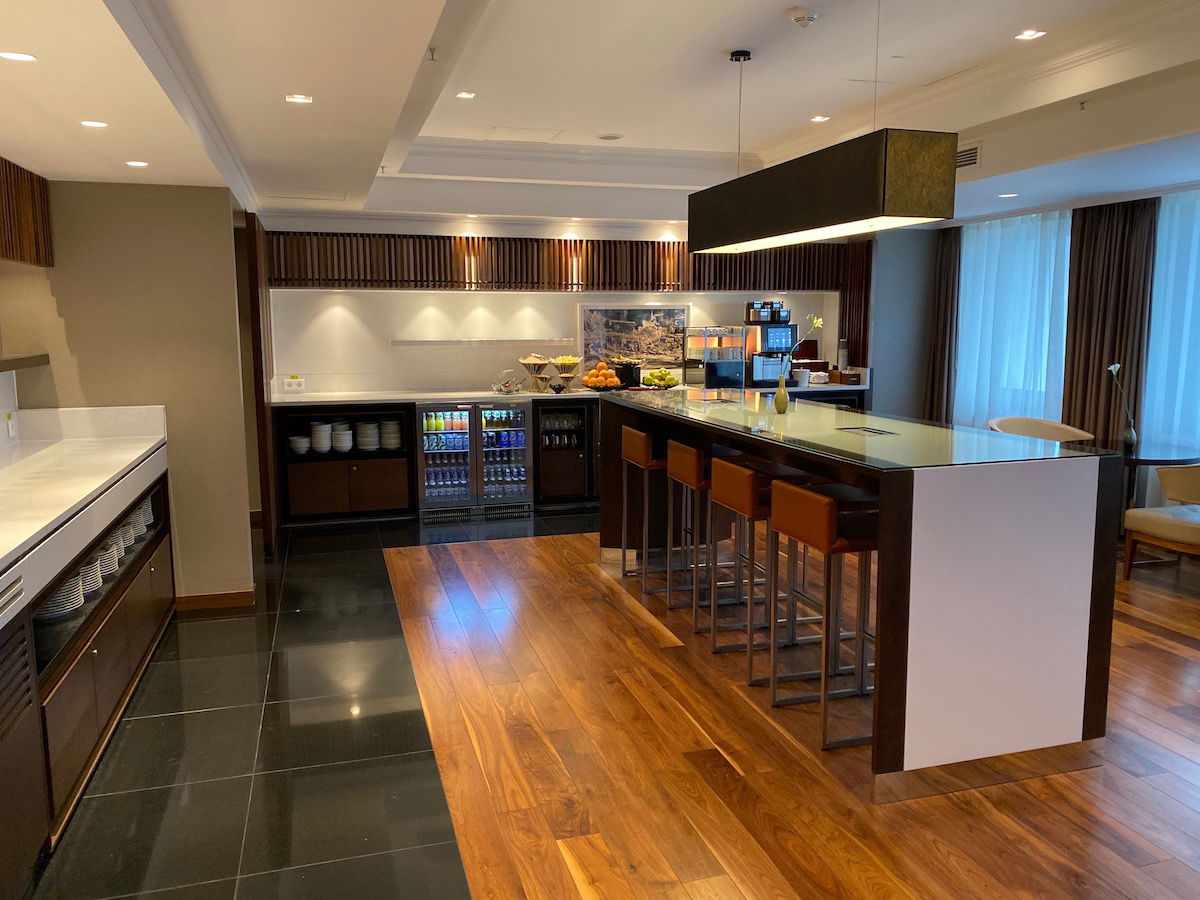 Welcome gift choice (with breakfast as an option)
Marriott Platinum members receive a welcome gift when they arrive at a hotel, and this is also where the program gets ridiculously complicated, as there are well over 50 different policies depending on the brand, region, etc.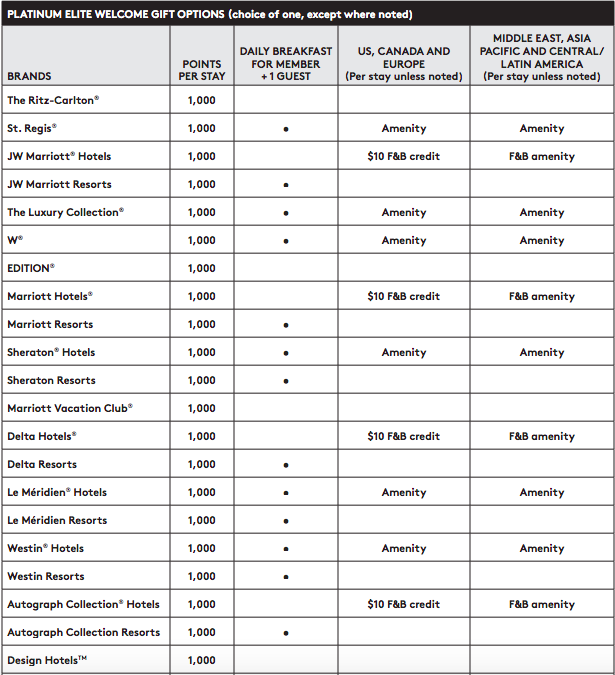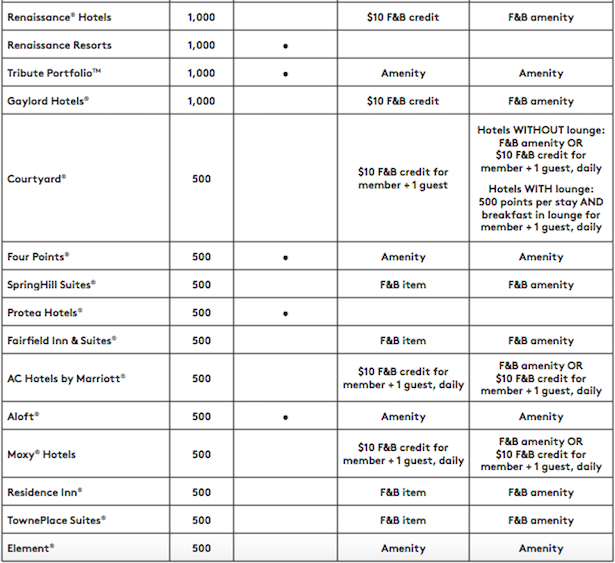 Generally speaking, Platinum members have a choice as to which gift they'd like to receive at check-in, and at many brands, one of those choices is complimentary breakfast (that's not the case at all brands, though, like Ritz-Carlton — in those cases you're best off booking through the Marriott STARS program).
To simplify this a bit, at the following brands Marriott Bonvoy Platinum members can choose to receive complimentary breakfast as their welcome amenity (you'll notice the distinction between "hotels" and "resorts" for some of these brands):
Aloft
Autograph Collection Resorts
Delta Resorts
Four Points by Sheraton
JW Marriott Resorts
Le Meridien
Marriott Resorts
Protea
Renaissance Resorts
Sheraton
St. Regis
The Luxury Collection
Westin
W
This is understandably still quite confusing, so let me clarify that a bit further:
Many of the above brands aren't on the list because the hotels consistently have club lounges, so that's where Platinum members can have breakfast
Some brands have club lounges but still give members the option of selecting breakfast as their amenity (for example, Sheraton properties); the distinction is that at these hotels you could automatically have breakfast in the lounge, and if you select breakfast as your amenity, then you can have breakfast in the restaurant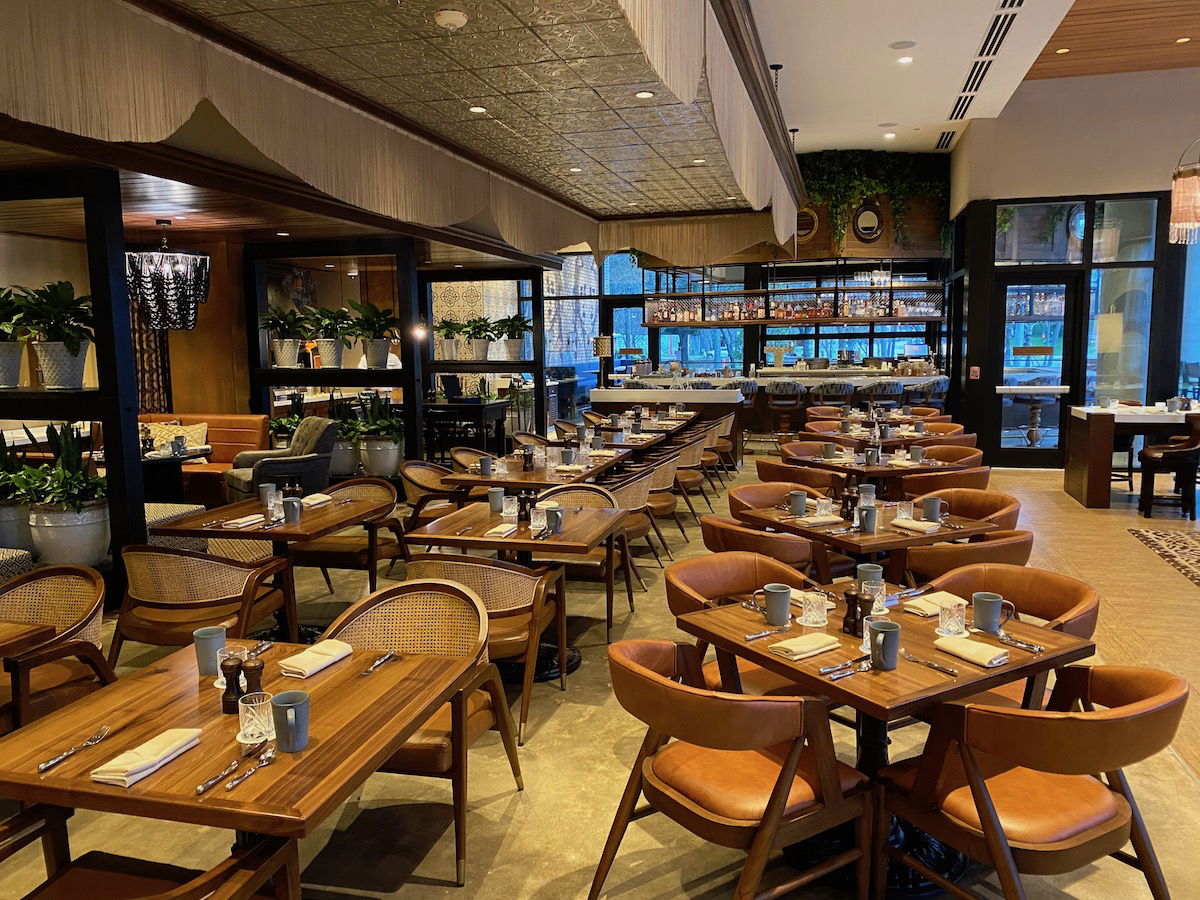 Guaranteed 4PM late check-out
Marriott Bonvoy Platinum members receive guaranteed 4PM late check-out. The one exception is at resorts, where late check-out is subject to availability (resorts include all properties listed here).
Guaranteed late check-out is such a valuable perk, especially for a one-night stay, where it allows you stay in your room for 24+ hours.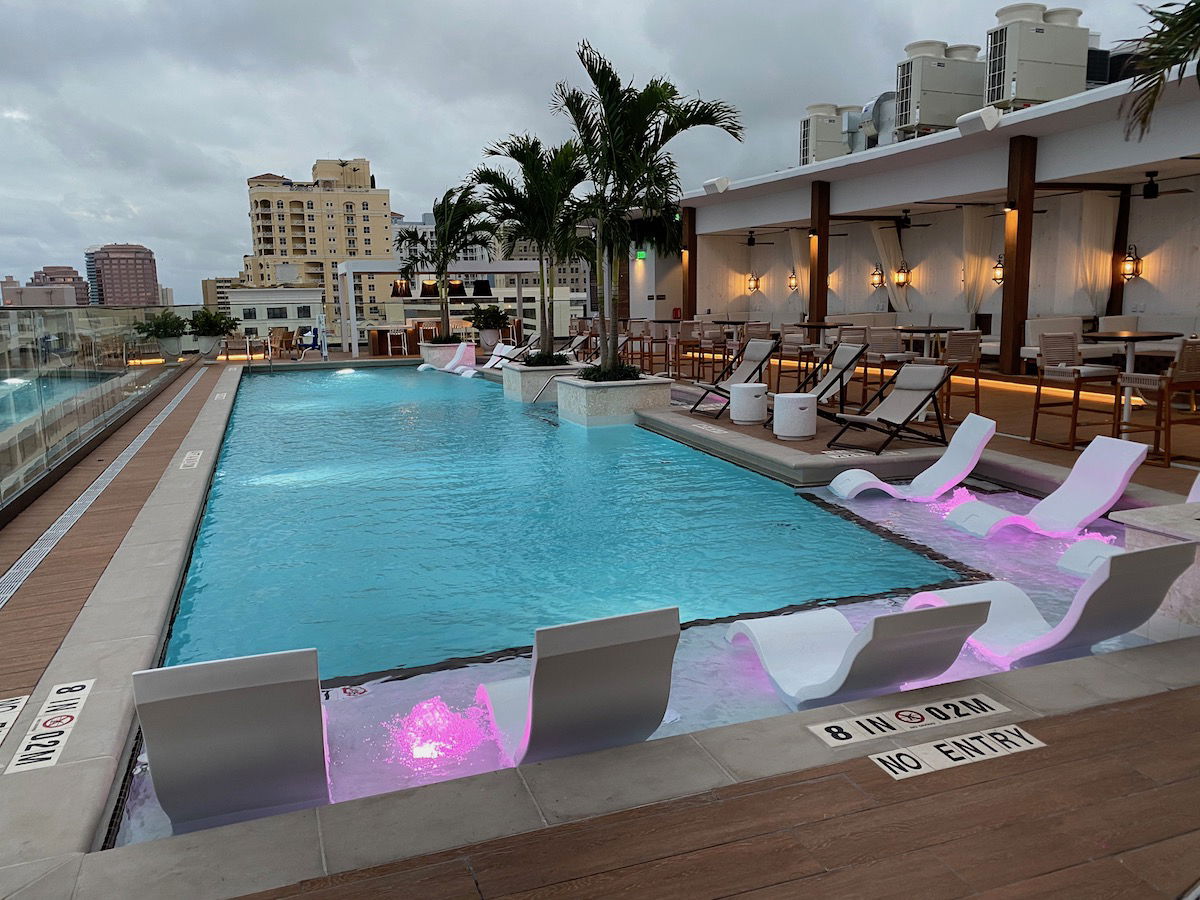 50% Bonvoy bonus points
Marriott Platinum members receive 50% bonus points on eligible spending at Marriott properties. Ordinarily, Marriott Bonvoy members receive 10 points per dollar at most brands, meaning that Platinum members receive an additional five points per dollar spent.
Note that the 50% bonus applies to your base points earned, so you wouldn't receive a 50% bonus on any points earned through a global promotion, for example.
Enhanced in-room internet access
As a Marriott Platinum member, you receive enhanced in-room internet access. This means you should expect Wi-Fi with the highest speeds by logging in with your credentials during your stay.
Ultimate Reservation Guarantee
Marriott has what's known as the Ultimate Reservation Guarantee, whereby Platinum members receive compensation if the following benefits aren't honored:
If your reservation isn't honored
If you don't receive your welcome gift
If you don't receive your preferred bed type
If you don't receive lounge access
In those situations, you'll typically receive cash compensation (though actually requesting this can be awkward).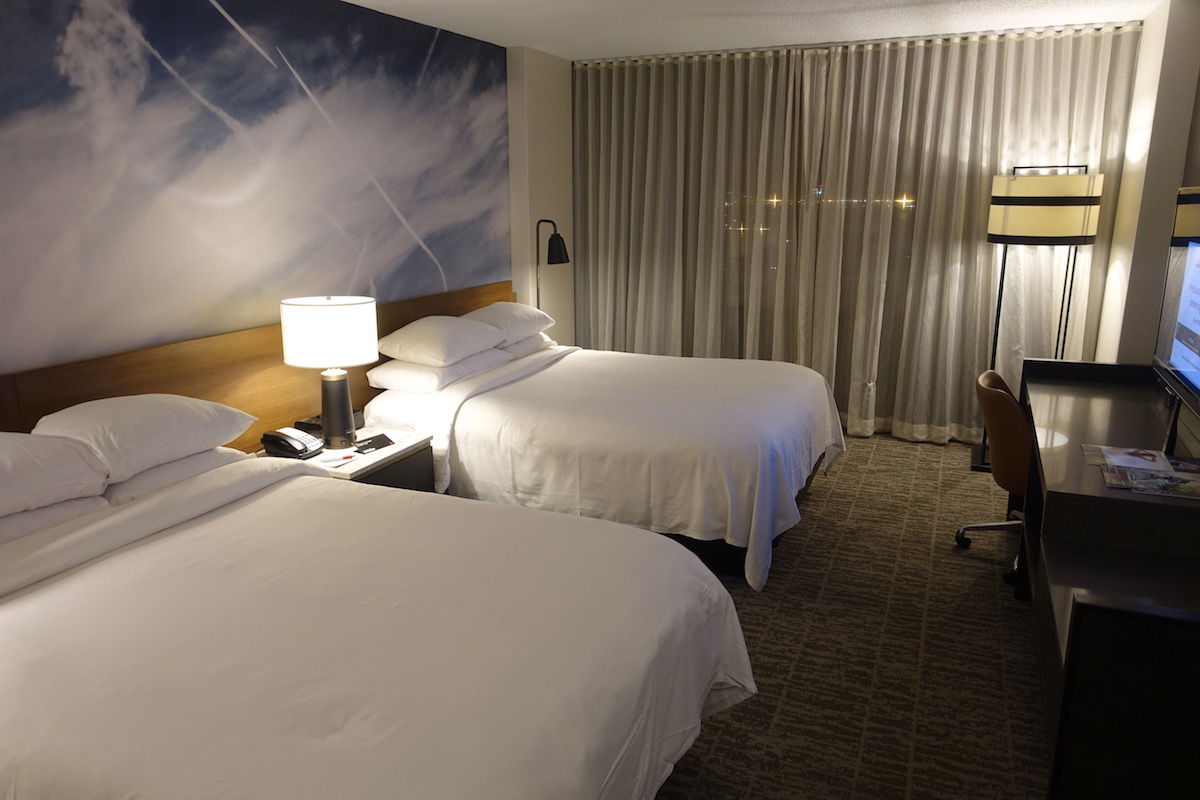 Marriott Platinum Choice Benefits
Marriott has what's known as Choice Benefits, which are exclusively available to those who earn 50 elite nights in a year. These don't automatically come with Platinum status, but rather are tied to having 50 elite nights in your account in a calendar year. In other words:
If you earn Platinum status by any method than through elite nights, you couldn't choose Choice Benefits
If you earn up to 40 elite nights per year through Marriott co-branded credit cards, then those would count toward the 50 elite nights
What are the Choice Benefits you can choose from when you earn 50 elite nights?
Five Suite Night Awards
Five Elite Night Credits
The ability to gift Silver Elite status
40% off a hotel bed
A $100 WE donation
Personally, I think the Suite Night Awards (SNAs) are most valuable, since each lets you confirm a suite upgrade for up to a single night up to five days before arrival. This is a way to essentially be prioritized for upgrades on the stays that matter most to you.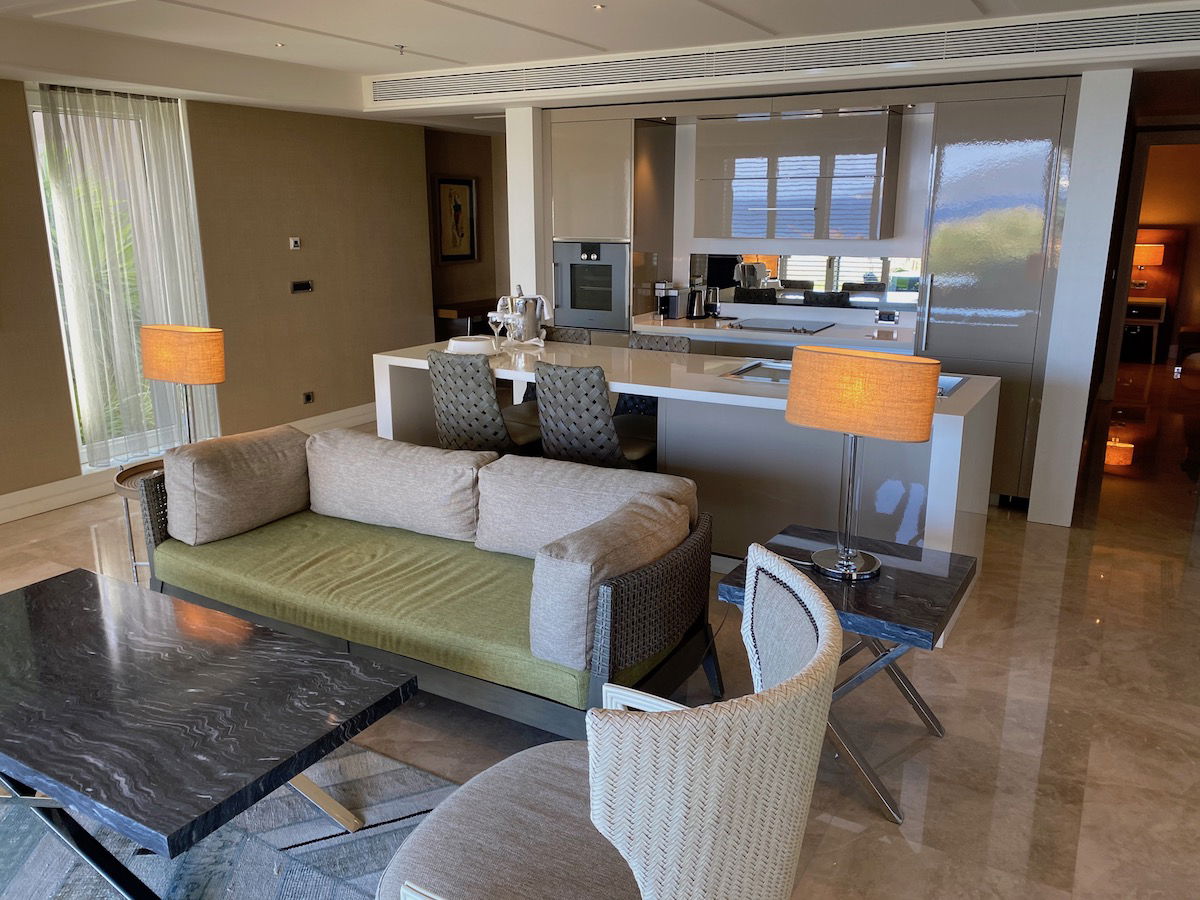 How do you earn lifetime Marriott Platinum status?
Marriott gives members the opportunity to earn lifetime status in the Bonvoy program:
Earn lifetime Silver status when you earn 250 lifetime nights plus have five years of elite status
Earn lifetime Gold status when you earn 400 lifetime nights plus have seven years of Gold elite status or higher
Earn lifetime Platinum status when you earn 600 elite nights plus have 10 years of Platinum status or higher
Note that:
Elite status earned through credit cards does count toward the number of years of status
Elite nights earned through credit cards also count toward the night requirement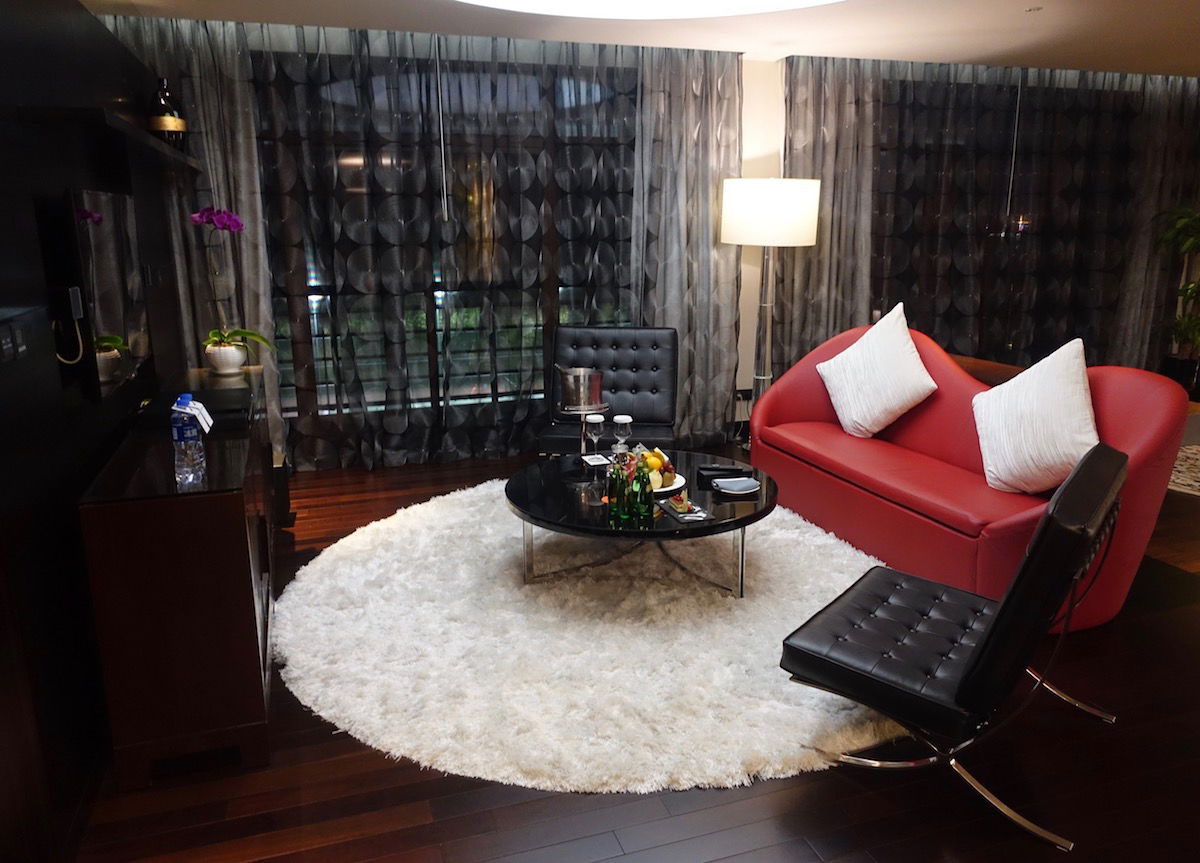 What are the differences between Marriott Platinum & Titanium?
While Bonvoy Platinum is Marriott's 50-night tier, Bonvoy Titanium is Marriott's 75-night tier. What are the differences between the two levels?
Titanium members get suite upgrades (subject to availability) when staying at Ritz-Carltons, while Platinum members don't
Titanium members receive a 75% points bonus, rather than a 50% points bonus
Titanium members who earn 75 elite nights in a year can choose a second set of Choice Benefits
Titanium members receive complimentary United MileagePlus Premier Silver status, while Platinum members don't
You might find that some hotels will upgrade Titanium members before Platinum members, but on paper, both levels offer the same type of upgrades aside from at Ritz-Carlton properties.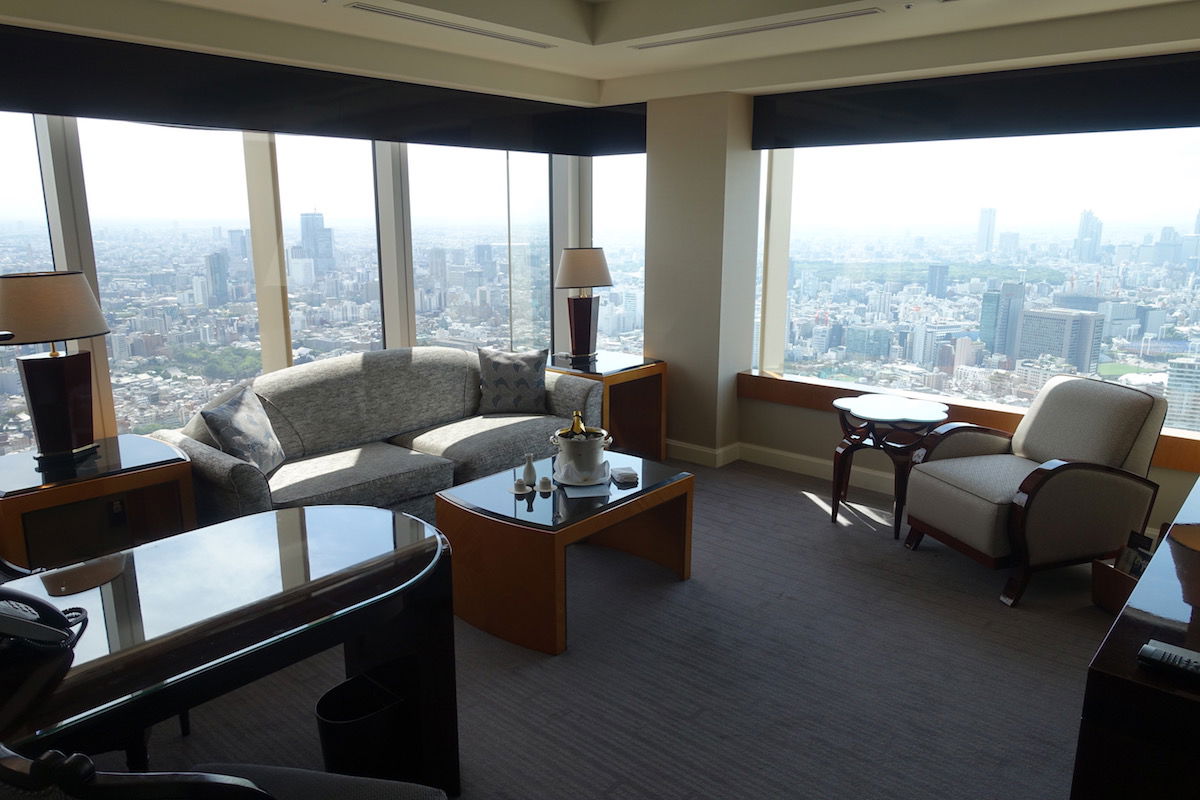 Is Marriott Platinum status worth it?
Let me share my brutally honest take on whether I think Marriott Platinum status is worth it. For context on my hotel status strategy:
I'm currently a Bonvoy Titanium member
I was a Bonvoy Ambassador member until 2019
I'm also a lifetime Bonvoy Platinum member
Personally, I have a strong preference for World of Hyatt over Marriott Bonvoy, as far as hotel loyalty programs go. That being said, there are still lots of situations where staying at a Marriott is the best option for me:
Marriott has some truly phenomenal resorts that I want to stay at, ranging from the Bodrum EDITION, to the St. Regis Maldives, to Mystique Santorini, to Blue Palace Elounda, to Cala di Volpe, to Al Maha Dubai, just to name a few
As someone who loves the Mediterranean, Marriott has an incredible footprint there, and redeeming points in high season is an incredible deal… well, except at the Aegon Mykonos
Even beyond Marriott's exceptional properties, there are lots of situations where staying at a Marriott is the best option, ranging from airport hotels, to hotels near national parks, to city hotels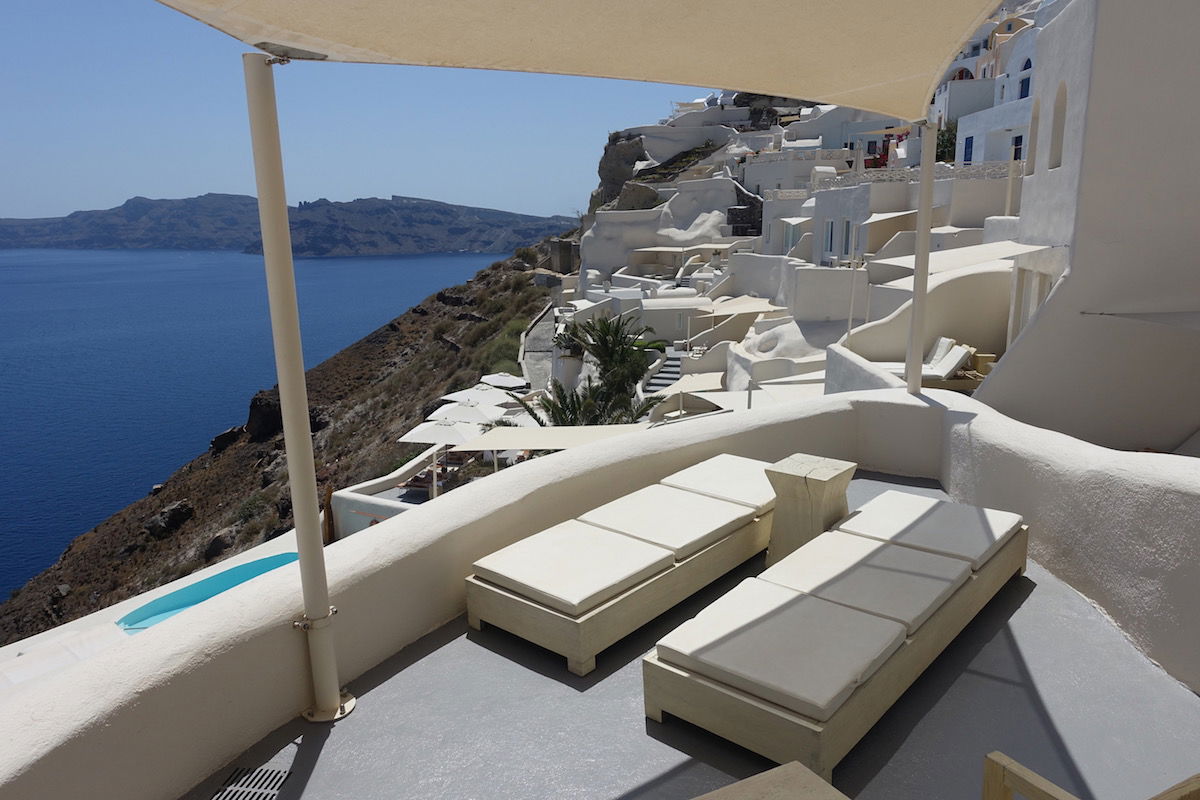 In light of that, you're always better off having status than not when staying at a hotel, whether you care about late check-out, complimentary breakfast, lounge access, room upgrades, or bonus points.
While Marriott Platinum isn't my favorite hotel status, ultimately I find it to be extremely worthwhile thanks to the perks it gets me at Marriott properties. Furthermore, the fact that you can have the status nowadays just for holding onto a credit card makes it all the more compelling.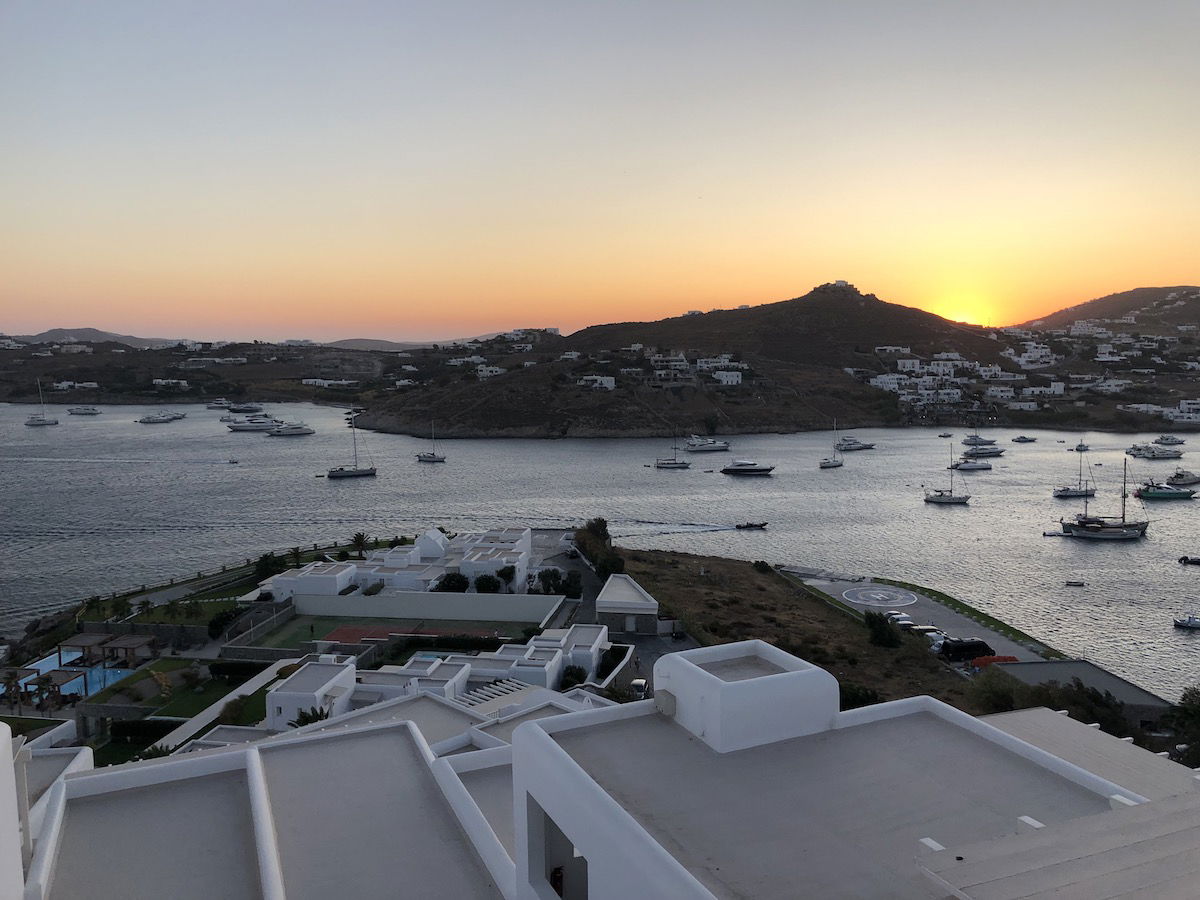 Bottom line
Marriott Bonvoy isn't my favorite hotel loyalty program, and for that matter, I think Marriott sometimes isn't great with managing expectations. But that doesn't change the fact that Marriott has a massive global footprint, and also has some truly great hotels. For situations where you do stay at Marriotts, Platinum status makes a difference, from room upgrades, to breakfast, to late check-out, to bonus points.
Long term, it shouldn't be too hard for those in the United States to maintain Platinum status. You can earn the status just by having a premium credit card. Furthermore, holding onto two cards could earn you 30-40 elite nights per year, getting you very close to earning Choice Benefits.
If you're a Marriott Platinum member, what has your experience been like?