Understandably travel brands are now fiercely competing for business in ways they didn't need to before. The latest example of that is Delta's new status match promotion, which it calls one of its "most generous offers" yet.
This was launched last week and there were questions about whether or not it was targeted, so I wanted to provide an update regarding that.
Delta's status match challenge opportunity
Delta SkyMiles is offering a new status match challenge:
This is valid for those who have status with Alaska, American, JetBlue, Southwest, or United
This is valid for sign-ups between October 19 and October 31, 2020
Members who register may receive status that's one tier higher than their current status in a competing loyalty program
Matched status will be valid through March 31, 2021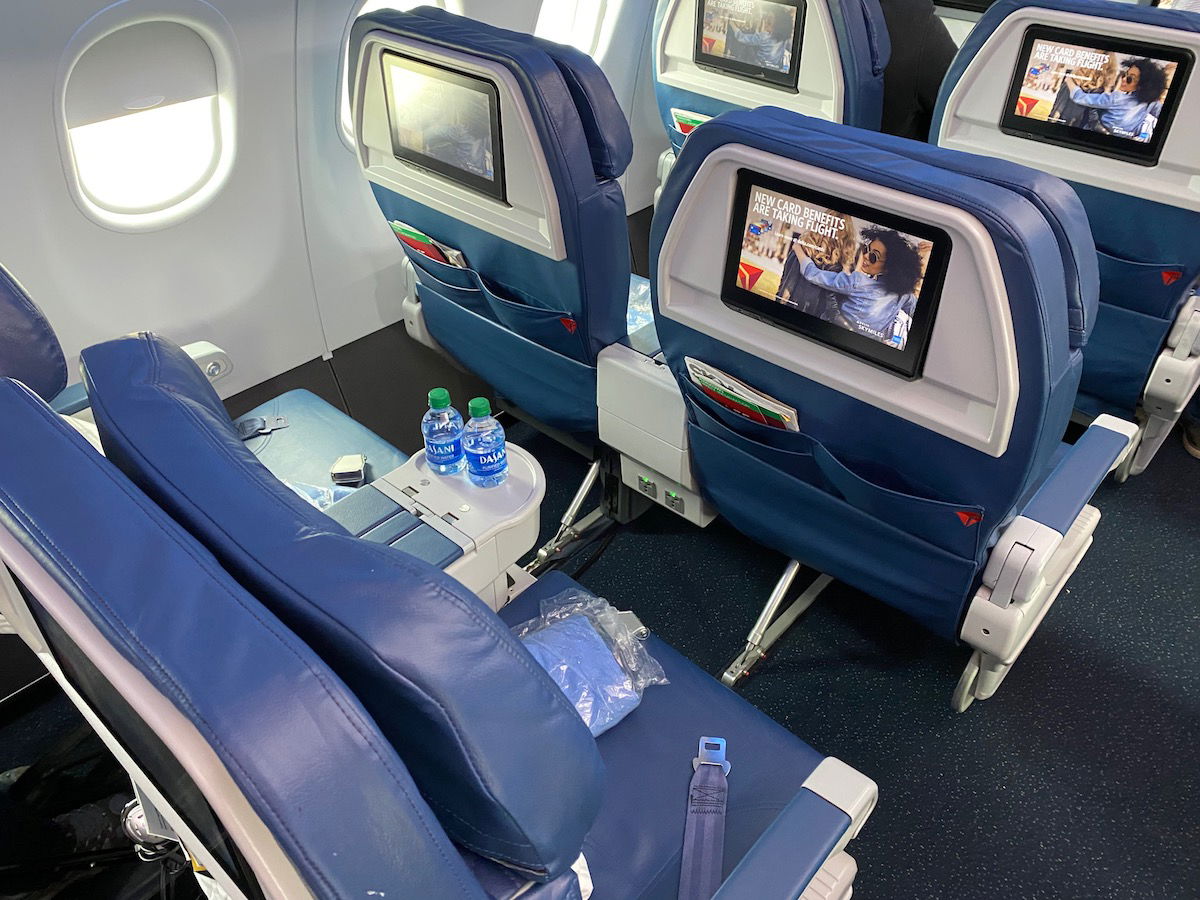 Delta is offering a Diamond Medallion status challenge
To maintain status through January 31, 2022, members will need to complete the following amount of flying:
If you receive Gold Medallion status, you'll need to fly two qualifying round trips, or four qualifying one ways
If you receive Platinum Medallion status, you'll need to fly four qualifying round trips, or eight qualifying one ways
If you receive Diamond Medallion status, you'll need to fly six qualifying round trips, or 12 qualifying one ways
For those going for a Platinum or Diamond status challenge, you'll only receive Choice Benefits after completing the above activity, so you wouldn't get them during the status match period otherwise.
Here's how status maps over: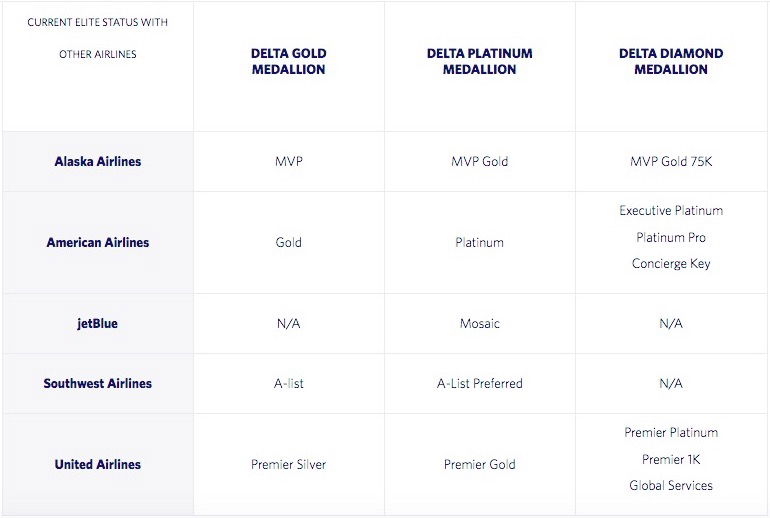 My experience with this targeted promo
When the promotion launched last week there were questions about just how targeted it is. The terms do state the following, suggesting the promotion is targeted:
"Eligibility: Only Members who receive this communication directly from Delta Air Lines are eligible to participate in this offer. This offer is non-transferable."
That being said:
The URL used for the promotion is pretty generic, and you can even find the promotion page directly by Googling
There's no special registration code needed (though when you get to the promotion page you'll see the generic status match terminology, regardless of whether or not you're targeted)
I wasn't targeted, but I figured I'd give a Delta SkyMiles status match challenge a try, for research if nothing else:
If it didn't work out, no loss
If it did work out, well, I guess this would have been my easy path to making the switch to Delta at long last
I submitted my request last week, and heard back this morning, five days later. The response read as follows:
"Thank you for your interest in the Delta SkyMiles Status Match Challenge. We sincerely apologize in the delay in getting back to you.

I'm happy to tell you that you've been enrolled in Status Match Challenge to earn Platinum Medallion Status. You now have complimentary Platinum Medallion Status for three months and need to meet the published requirements in order to extend your Status beyond the Program period.

Your three month Challenge is from 27OCT20 thru 27JAN21."
I responded to explain that I was hoping to enroll in the Diamond challenge, and said that if that's not possible to please unenroll me in the Platinum challenge. I heard back a couple of hours later:
"The Elevated Status Match is a private offer only open to those accounts that have the promotion in their SkyMiles account. Your account did not have the promotion and that is why you were enrolled in the OA Status Match for Platinum
Status.

As requested, I have removed the OA Status Match Challenge from your account."
That's totally fair on Delta's part. Like I said, I figured it was worth a try, and I wasn't necessarily expecting it to be successful.
I'm still curious to know how exactly Delta went about targeting people for this promotion, since the promotion is going after those who are elite members with competitors. How exactly did Delta figure out who has status with a competing airline? Hmmm…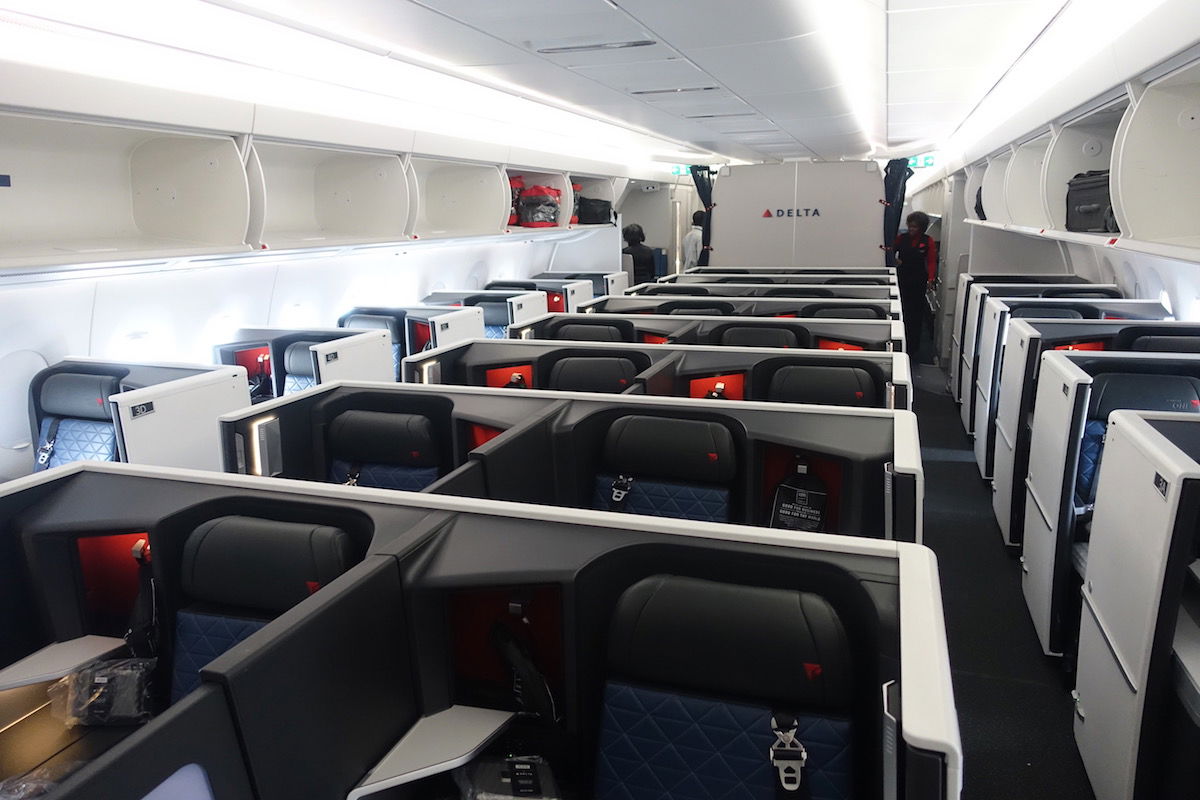 This promotion appears to be targeted, but may be worth a try
Bottom line
It's pretty remarkable to see Delta matching all the way to Diamond Medallion status. Not only that, but the program is matching people to a higher tier, meaning even mid-tier elites with competitors are potentially eligible for Diamond Medallion.
Unfortunately (for non-Delta loyalists) the promotion does indeed seem to be targeted, so don't expect to be able to take advantage of it if you didn't receive an email with the offer.
Was anyone targeted for this Delta status match opportunity, and if so, do you plan on taking advantage of it? Did anyone who wasn't targeted have luck with the offer?