The pandemic is causing airlines to make all kinds of tough decisions. Cathay Pacific has been in trouble for longer than most other airlines, given that it dealt with months of protests prior to the coronavirus pandemic.
Well, the airline has today announced a major restructuring, including thousands of jobs being cut, and the discontinuation of one of its subsidiaries. The airline is currently losing 1.5-2 billion HKD per month, and hopes these changes will reduce losses by around 500 million HKD per month.
24% of Cathay Pacific workforce to be cut
Let's start with the worst news first. Cathay Pacific will be eliminating 8,500 positions across the entire company, accounting for 24% of the workforce.
The company will only need to lay off around 5,900 employees due to recruitment freezes and natural attrition. These cuts include 5,300 employees based in Hong Kong, and 600 employees based outside of Hong Kong.
On top of that, the company will be asking Hong Kong-based cabin and cockpit crew members to agree to changes in conditions of service that better match productivity, in order to enhance competitiveness.
This is simply awful, but also not unexpected. Cathay Pacific has some phenomenal employees, and I'm sad to see so many people losing their jobs.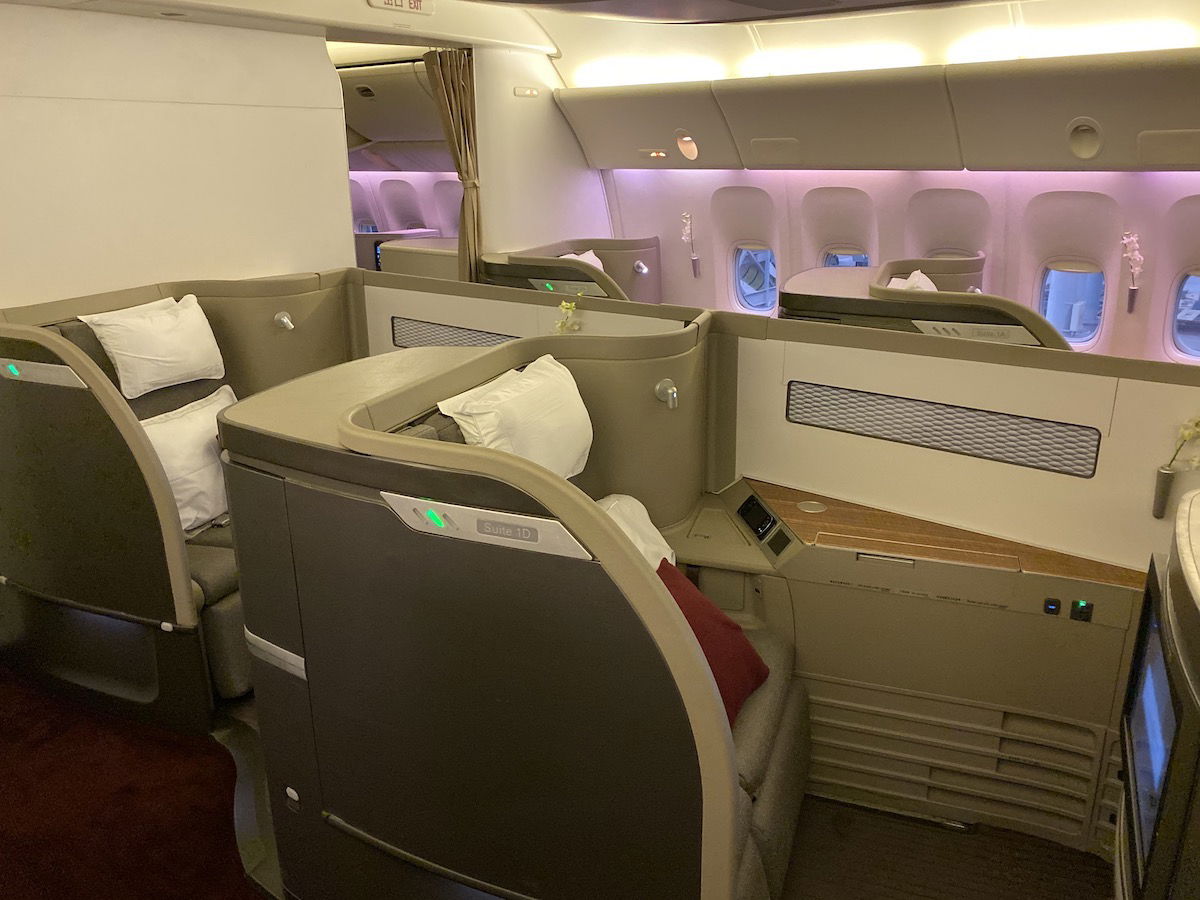 Cathay Pacific will be cutting 8,500 jobs
Cathay Dragon to be axed
Cathay Pacific has today announced that it will discontinue the Cathay Dragon brand effective immediately. Regulatory approval is being sought for most of Cathay Dragon's routes to be transferred to Cathay Pacific and HK Express, with the latter being Cathay Pacific's newly acquired low cost carrier.
It was just a few years ago that Cathay Dragon got its current name — up until 2016 the airline was known as Dragonair, at which point it rebranded.
The former Dragonair livery
What was Cathay Dragon, anyway?
For those of you not familiar, Cathay Dragon was a Hong Kong-based wholly owned subsidiary of Cathay Pacific. The airline operated a fleet of over 40 A320-family and A330 aircraft.
Cathay Dragon's focus was primarily on operating flights between Hong Kong and mainland China, though the airline also operated routes to other destinations in Asia, including to Indonesia, Japan, Malaysia, the Philippines, and more.
Cathay Dragon wasn't a low cost carrier (unlike the subsidiaries we've seen at some other full service airlines), but rather was intended to resonate more with the local market.
The Cathay Dragon and Cathay Pacific experiences were more or less the same onboard, as the two airlines had the same regional business class seats, same catering, etc.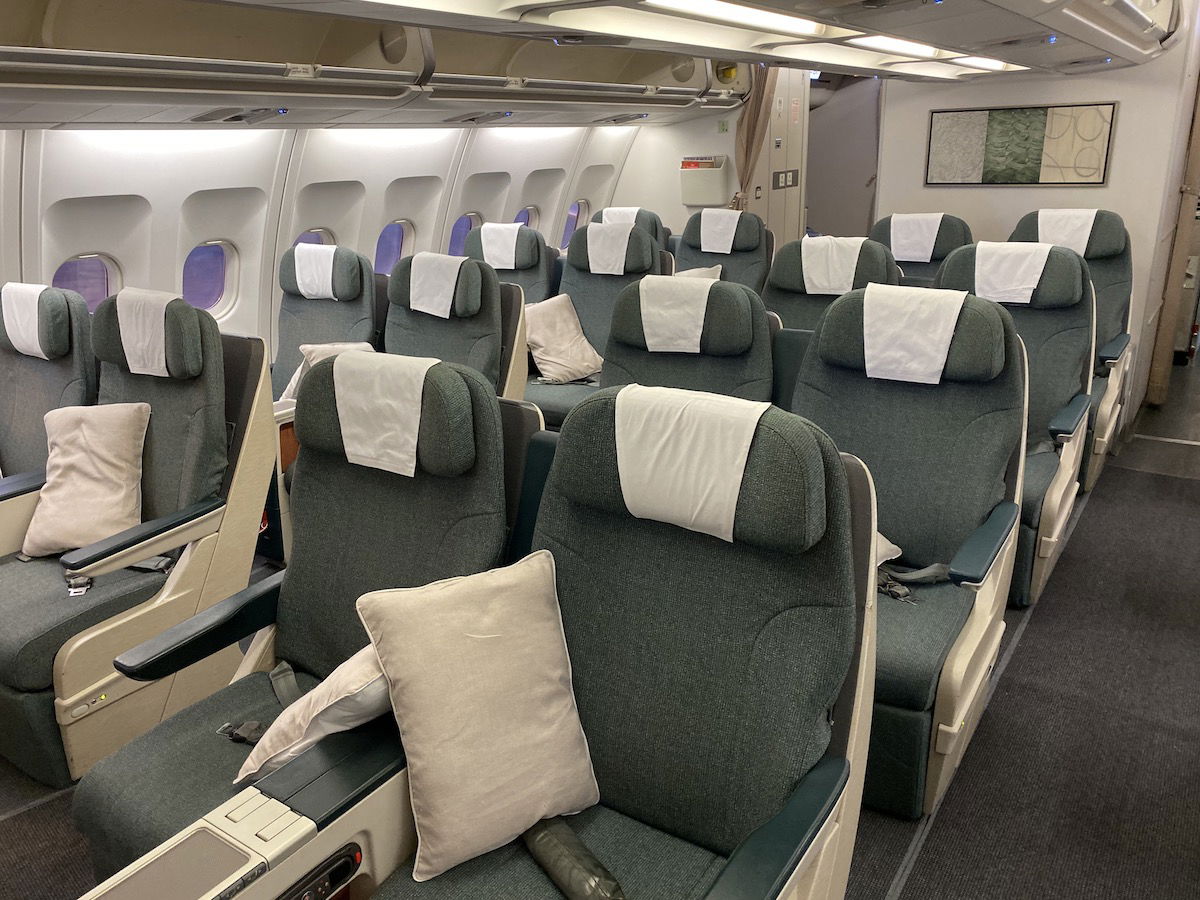 Cathay Dragon's A330 business class
Really the only major differences were that: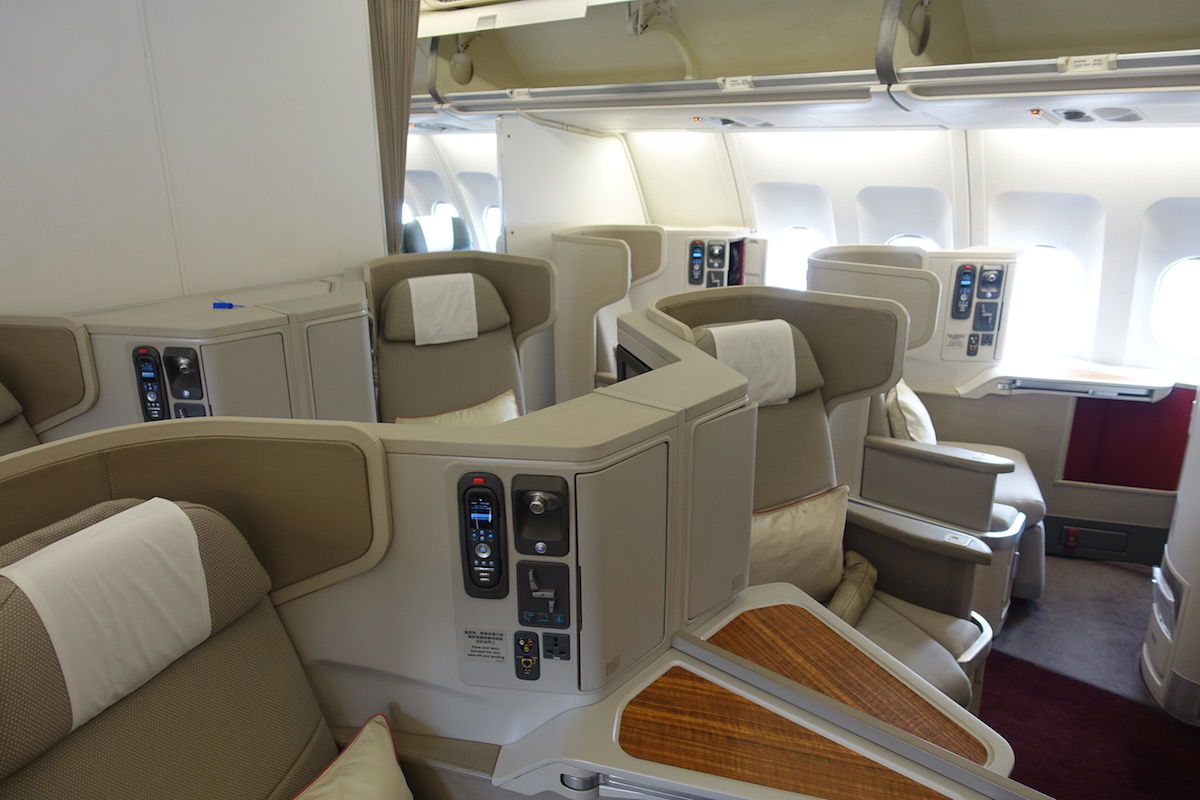 Cathay Dragon's A330 first class
Cathay Pacific will be getting A321neos
Cathay Dragon's fleet will be integrated into Cathay Pacific's fleet, though it's not yet known how many existing Cathay Dragon planes will be retired.
One thing is known — Cathay Dragon has 16 A321neos on order, and those will now be going to Cathay Pacific. This means that Cathay Pacific will finally start operating narrow body aircraft, and it's even going to happen within months.
I'd consider that to be a positive development, since it means Cathay Pacific can maintain service on some "thinner" routes, rather than shifting everything to low cost carrier HK Express.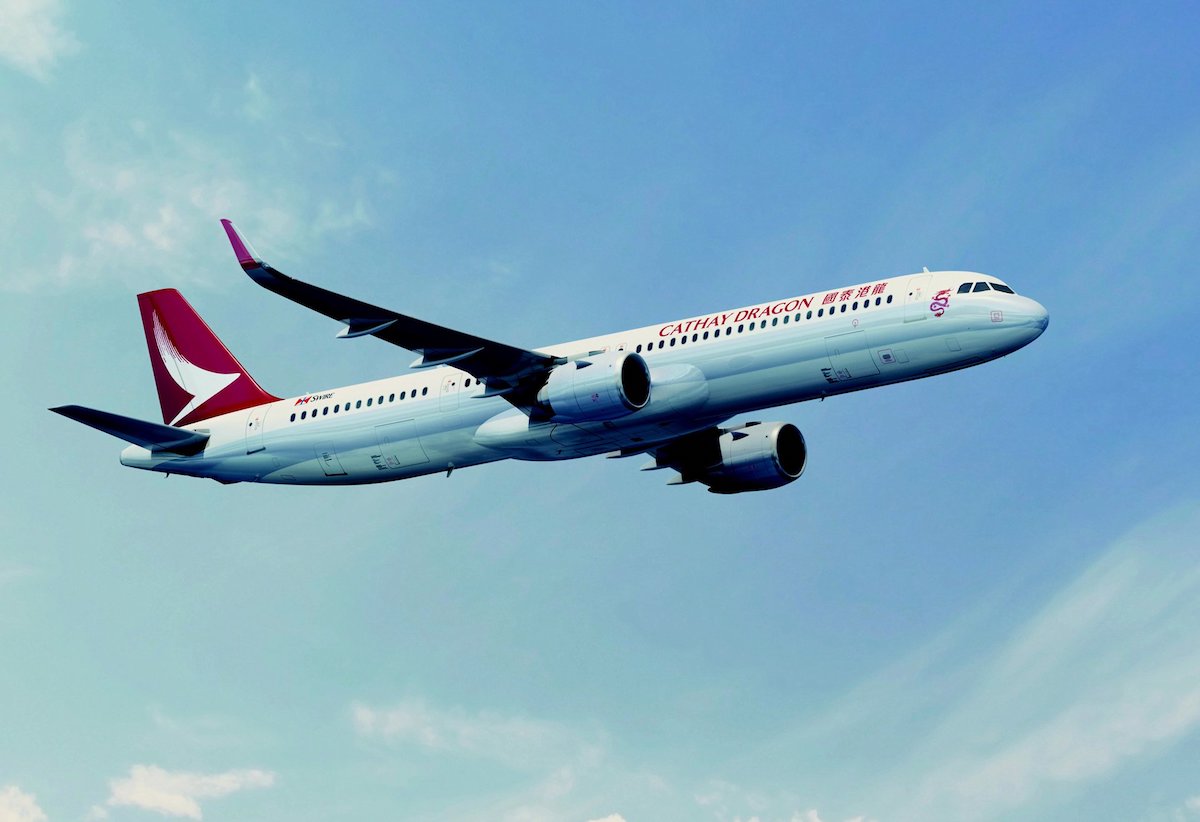 Cathay Pacific will take over Cathay Dragon's A321neos
Why this consolidation makes sense
To me this consolidation makes perfect sense. If there's one thing the past few months have shown, it's that it's not great to be an airline focused primarily on one destination or region. Cathay Dragon is heavily focused on the mainland China market, which isn't great with the restrictions in place right now.
This makes it hard to efficiently shift capacity, and there's also no end in sight for the current situation. Meanwhile there's definitely upside to consolidating and centralizing operations, so to me this move makes sense.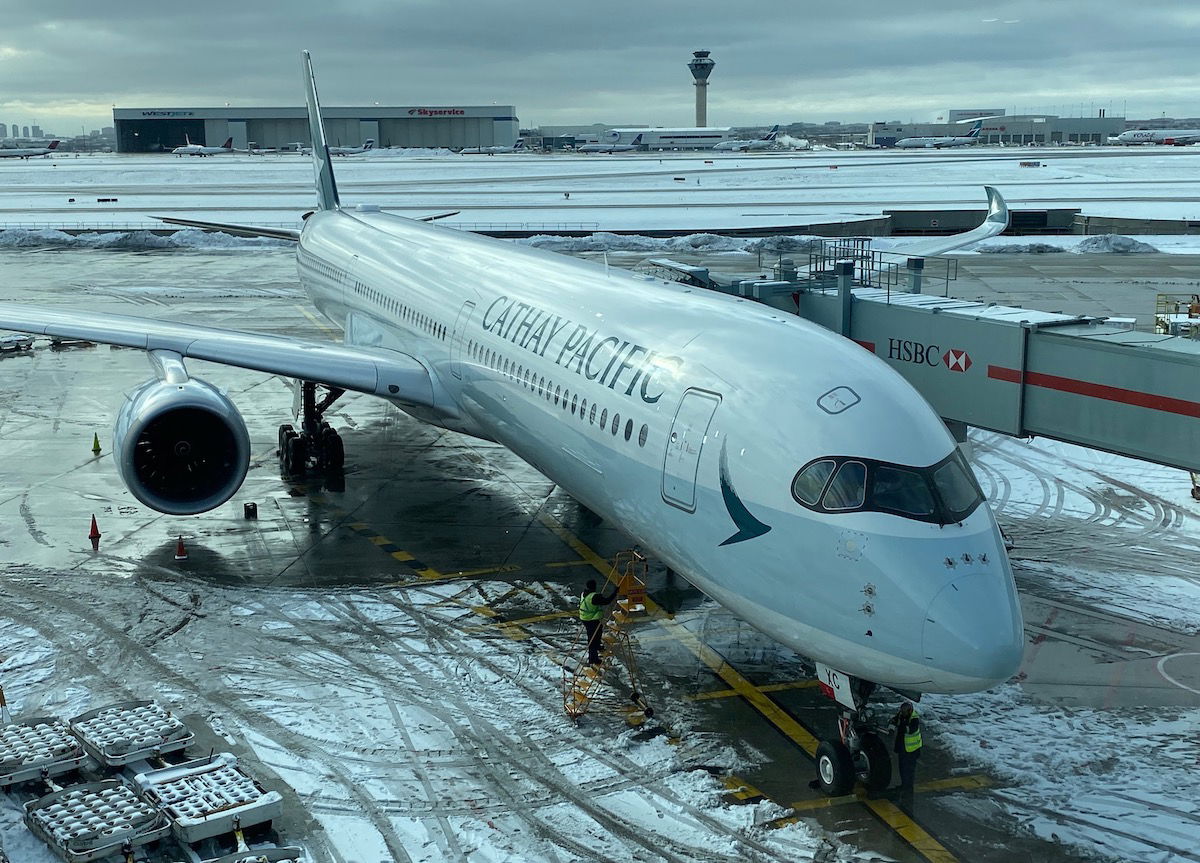 Presumably Cathay Pacific will take over some Cathay Dragon planes
Bottom line
It has today been announced that Cathay Pacific will be cutting thousands of jobs, and that the Cathay Dragon brand will be eliminated effective immediately. It's awful to see these job losses, but it's also not surprising when you consider that Cathay Pacific is expecting 2021 passenger numbers to be at most 50% of pre-coronavirus levels.
A few years back we saw the branding between the two airlines aligned, so it's not surprising to see this now taken a step further, with Cathay Dragon being eliminated altogether. I'm happy to see Cathay Pacific will be getting A321neos, rather than them all going to HK Express.
I have mixed feelings about all of this — I appreciate the simplicity of operations being combined, though I'm also not thrilled at the prospect of HK Express taking over more routes, especially as a oneworld elite (since HK Express has no affiliation with oneworld).
What do you make of Cathay Dragon being cut?